Kali Malone - Living Torch
Roughly three years after her critically heralded LP, 2019's "The Sacrificial Code" - with fans anxiously waiting ever since - Kali Malone returns with "Living Torch", possibly her most ambitious and beautiful record to date. Recorded at Groupe de Recherches Musicales (GRM) in Paris between 2020-2021, and issued by Portraits GRM, this stunning, long-form work encounters the Stockholm based composer pushing beyond her comfort zone, embracing an expanded pallet of structural form and harmonic material. Conjoining the sounds and actions of trombone, bass clarinet, boîte à bourdon, sinewave generators, and ARP 2500 synthesizer, few gestures of contemporary minimalism better represent the temperaments of our current age.
By Bradford Bailey, 07 July 2022

Since she first appeared on the Stockholm scene during the mid 2010s, the American composer, organist, and synthesist, Kali Malone's star has continued to ascend, placing her at the forefront of a new wave of experimental music unfolding across Europe. While Malone has primarily become known for organ works - particularly when playing live - the range of instruments she has composed for - electronics, gong, bass, viola, viola da gamba, saxophone, clarinet, bassoon, trombone, guitar, etc. - has been fairly extensive. Her latest album, "Living Torch", appearing on Portraits GRM within the same series that has previously brought us groundbreaking works by Okkyung Lee, Hecker, Lucy Railton, Max Eilbacher, and Jim O'Rourke, radically expands this already extensive sonorous world. Comprising a single, long-form work that spans the entire album - incorporating recordings of trombone, bass clarinet, boîte à bourdon processed by sinewave generators and Éliane Radigue's ARP 2500 synthesizer - it's a stunning piece of work, and arguably her most ambitiously striking to date.





Born in 1994, the depth and sophistication that has defined Kali Malone's growing body of compositions over her relatively short career defies the normative perceptions of "early" work. She seems to have emerged fully form. Raised in Colorado, Malone moved to Stockholm at 18 to study electro-acoustic composition, expanding her practice by learning to be an organ tuner, the instrument that has arguably best defined her presence in the experimental music scene. Her work, as it has emerged in both live and recorded contexts - a handful of carefully crafted full lengths and EPs - deploys specific tuning systems in minimalist structure for pipe organ, choir, chamber music ensembles, and electroacoustic formats, imbuing it with rich harmonic textures, created through synthetic and acoustic instrumentation placed in repetitive motions and extended durations, rustling in a startling sense of emotive and dynamic depth.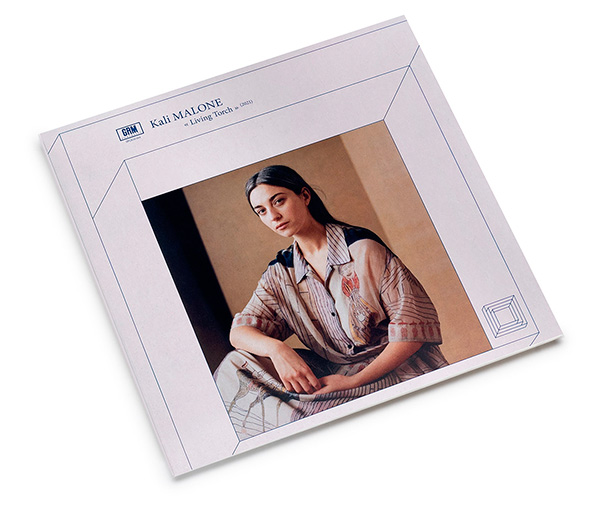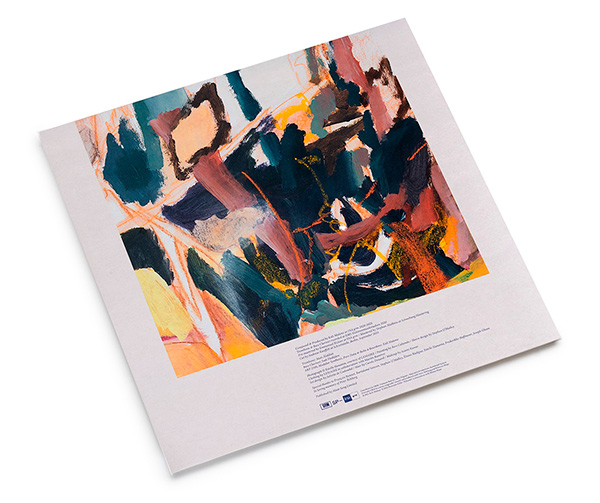 It's been roughly three years since Malone's last full length, 2019's "The Sacrificial Code", which was her most critically acclaimed released to date. Her latest, "Living Torch", takes great leaps toward upping the game, pushing beyond her comfort zone and embracing a more expanded pallet of structural form and harmonic material. Comprising a single work across the album's two side, "Living Torch", was initially commissioned by GRM for its legendary loudspeaker orchestra, the Acousmonium, and composed at GRM studios in Paris between 2020-2021, the piece premiered in its complete multichannel form at the Grand Auditorium of Radio France in a concert entirely dedicated to the artist.
Described as "an œuvre-monde that is singularly placed at the crossroads of instrumental writing and electroacoustic composition", Malone's "Living Torch" incorporates touchstones from multiple avant-garde lineages, including early modern music, American minimalism, and musique concrète, exploring justly tuned harmony and canonic structures, in addition to timbral polyphony, the scaling of dynamic range, and the material qualities of sound. Utilizing recordings of trombone, bass clarinet, boîte à bourdon, processed by sinewave generators and Éliane Radigue's ARP 2500 synthesizer, the work emerges as a startlingly rich rethinking of the terms of minimal music for the 21st Century.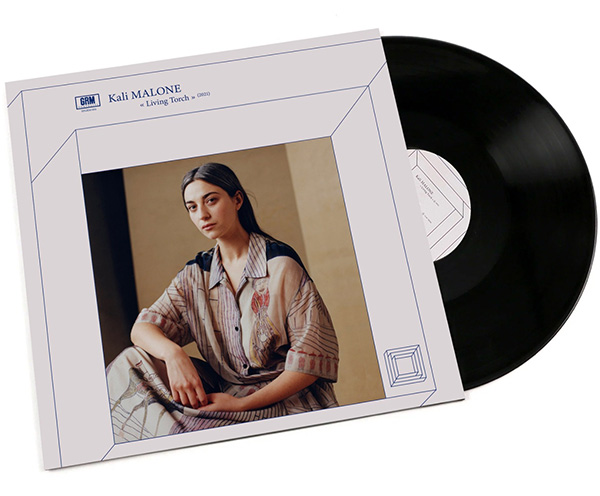 Moving at a glacial pace and imbued with a startling sense of humanity, "Living Torch" exists as a striking juncture of drone, the territories of durational composition work pioneered by Éliane Radigue, Phill Niblock's manipulation of instrumental material via magnetic tape, and pop adjacent gloominess of artists like Coil, Gigi Mason, and Pieter Nooten. As airy and spacious as it is dense, as the work evolves, repetitive motions, tribal confrontations, and extended durations intertwine to create a singular world of beauty and abstraction, cast under ever-darkening clouds. In other words, minimalism freed from the utopian temperaments of the 1970s, and recast in the images of our own time.
Beautifully crafted, "Living Torch" is arguably Malone's most striking releases since 2017's "Velocity of Sleep". It's another triumph in the catalog of Portraits GRM, we expect both CD and LP editions to fly, and for this to quickly become one of most hotly tipped records of the year. We only have a limited number of copies, so act fact before it's gone for good.