Khan Jamal Creative Arts Ensemble
After years of being out of print, Aguirre returns with a beautiful new pressing of one of the great holy grails of the 1970s free jazz underground, Khan Jamal Creative Arts Ensemble's "Drum Dance to the Motherland". Originally released privately by a tiny Philly based imprint, Dogtown, in 1973, few records better defy the expectations of the idiom to which it belongs, incorporating wild, real time electronic processing to push free improvisation toward the cosmic realms of krautrock and kosmische. Needless to say, it lives up to the hype and is mind-blowingly good.
By Bradford Bailey, 15 November 2022

Despite having been the home of some of the great luminaries like John Coltrane, Archie Shepp, Eddie Gale, Odean Pope, and Sun Ra, Philadelphia has always gotten a bit of a short shrift in the history of jazz. Halfway between New York and Baltimore, it's always seemed like a city that players pass through on their way to greener pastures. While the natives draw the ear north, south, and west, there is another story lingering below the surface; a handful of artists stayed true to their Philly roots and cultivated a radical local sound. In recent years, a handful of reissues and archival releases dedicated to Byard Lancaster and Sounds of Liberation have begun to crack a window onto this remarkable world of independent, revolutionary music that unfolded during the 1960s and '70s. Central to this scene was the composer and vibraphonist, Khan Jamal, who sadly passed away earlier this year. An artist of unparalleled talent and vision, among the beloved of Jamal's releases, "Drum Dance to the Motherland" - recorded by his Creative Arts Ensemble and originally released by the tiny, Philly based imprint, Dogtown, in 1973 - is also his most difficult to find. Even the handful of reissues that have attended to it over the last decade are incredibly scarce and command high prices on the secondary market. Thankfully, Aguirre has brought it back into print with a beautiful new edition that immaculately reproduces the original. Easily one of the most important gestures of 1970s free jazz / creative music, that manages to sidestep nearly every expectation of those idioms, it's impossible to express how happy we are to have it back in our hands.





Born in 1946, Khan Jamal began playing the vibraphone during his teenage years in Philadelphia. During the late 1960s he played in numerous groups, including Cosmic Forces, The Sun Ra Arkestra, Sunny Murray's Untouchable Factor (with whom he appears on the first entry in the seminal loft jazz series "Widlflowers"). In 1970, Jamal - deeply involved with The Black Arts Movement - joined forces with fellow Arkestra alumni, Byard Lancaster, to found the Sounds of Liberation, a collective that included Billy Mills, Dwight James, Omar Hill, and Rashid Salim. Together they recorded the remarkable LP, "New Horizon", issued by in 1972 by Dogtown, and the archival release, "Unreleased", issued in 2019 to great fanfare by Corbett vs. Dempsey. While Jamal would go on to record numerous albums as a leader, in addition to playing with Johnny Dyani, Ted Daniel, Jemeel Moondoc, Billy Bang, Charles Tyler, Ronald Shannon, and numerous others over the years, it was an album recorded for Dogtown in 1973, springing from the ferment of Sounds of Liberation and including contribution by two of its members - Billy Mills and Dwight James - that has arguably played the greatest role in his lasting legacy.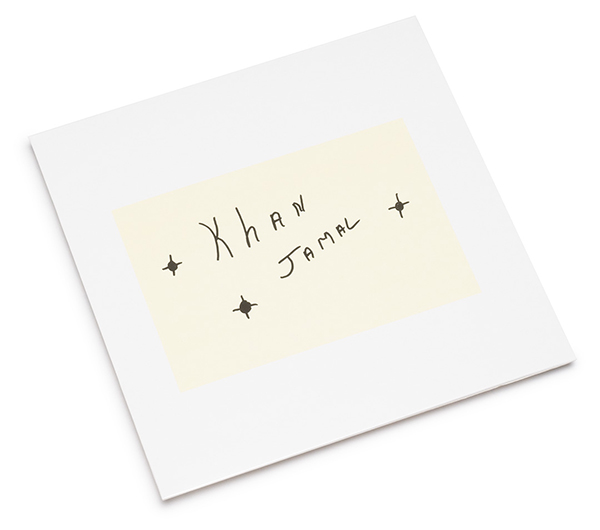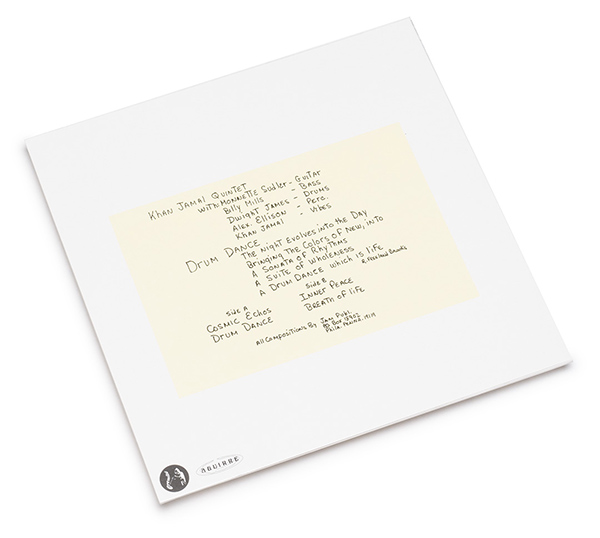 "Drum Dance to the Motherland", recorded by Khan Jamal Creative Arts Ensemble, is nothing short of an astounding and truly singular piece of work. While firmly rooted in the territory of Loft Era, self-determinist free jazz of its moment, it sounds like nothing you'd expect to have emerged from that scene, falling far closer to some of the gestures of krautrock and kosmische that were emerging from Germany during its moment. This is partially due to the presence of Mario Falgna, whose real-time effects processing helps define the record's remarkably distinct sound, pulling it toward the territory of a stoner, psychedelic jam, drenched in glistening ambience and space.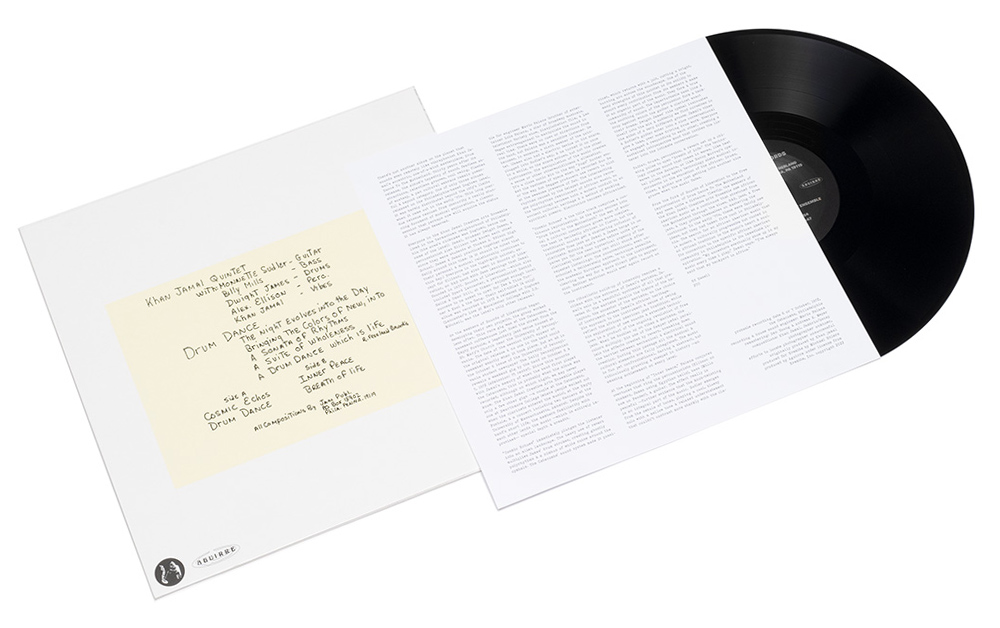 Across its four compositions, the Khan Jamal Creative Arts Ensemble eases and flows, responding deftly to each other and weaving remarkable music amongst bouncing delay and other effects, searching, in a very different way from Sun Ra, for a futurist music, rooted in the African tradition (the motherland). In the words of Jamal: "My ancestors eventually show up in my music every time I play… I've always said that my backyard is Africa." Unmistakable is the ensemble's focus on rhythm, with Dwight James playing drums and glockenspiel, Alex Ellison on drum and African percussion, Jamal on vibraphone and marimba, and Billy Mills on bass. While Jamal and James do both make interventions on clarinet, the melodic elements are largely left to Monnette Sudler's meander guitar, sculpting shimmering, spacious soundscapes that feel plucked from a dream.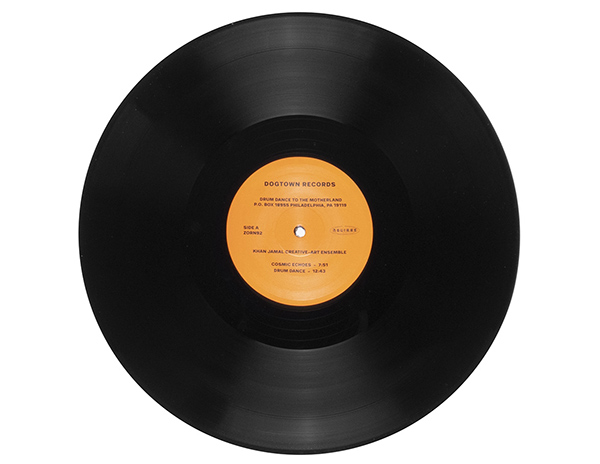 Beyond incredible and truly out there on its own, once heard there's little wonder why Khan Jamal Creative Arts Ensemble's "Drum Dance to the Motherland" has remained one of the most hotly pursued holy grails of Philly jazz that's ever been laid to tape. A marvel and beyond. Aguirre's beautiful vinyl reissue comes with a lovely insert with Ed Hazell's liner notes, detailing Drum Dance's incredible history. This is a record that can't be missed, and is a absolute must for nearly every fan of adventurous music we can call to mind.