Takehisa Kosugi + Akio Suzuki - New Sense of Hearing
With some killer releases by Kazuki Tomokawa and Jerry Hunt already behind them, not to mention an amazing handful of books that includes "The Cricket: Black Music in Evolution, 1968-69", Blank Forms is having a pretty stellar 2022. Never ones to shy away from raising their bar, they're back with what might just be their most exciting project this year, the first ever viny reissue of Takehisa Kosugi and Akio Suzuki seminal 1980 LP, "New Sense of Hearing". The culmination of years of collaboration between these two legends of experimental music, it's easily among the most important and stunning creative documents in the entire history of this territory of sounds.
By Bradford Bailey, 04 November 2022

Over the last few years, we've found ourselves with no shortage of praise for the New York based curatorial platform, publisher, and record label Blank Forms. Almost entirely unique in the landscape of experimental art and sound, they've brought forth a vast range of material at a startling pace - archival and contemporary texts and music - as well as presenting concerts, exhibitions, and talks. Central to the initiative's output is their label, which since launching in 2017 has delivered groundbreaking releases by Charlemagne Palestine, Don Cherry, Catherine Christer Hennix, Maryanne Amacher, Judith Hamann, and numerous others. With a bar as high as theirs, it would be impossible to pick favourites, but their latest - the first every vinyl reissue of Takehisa Kosugi and Akio Suzuki seminal 1980 collaborative LP, "New Sense of Hearing", can't help but rank high among them.

Capturing a rare intersection between two of the most important voices in experimental music to have ever emerged from Japan - weaving complex abstractions with delicate finesse from a vast range of sound sources - it's absolutely stunning and as essential as recordings of experimental music can get. Blank Forms' first ever vinyl reissue of this sought-after, long out of print LP, housed in a sleeve replicating the original, is produced by Aki Onda and mastered from the original tapes, making it nothing short of an absolute must.





Takehisa Kosugi and Akio Suzuki, while only a few years apart in age, belong to roughly successive generations of the Japanese scene of experimental sound that developed across the decades that followed the Second World War. Kosugi, who sadly passed away in 2018, first emerged during the 1960s as a member of the country's first improvisational music collective, Group Ongaku, as well as being an important contributor to the Fluxus movement. In 1969, he founded the seminal outfit, The Taj Mahal Travellers - leaving his mark on the wilder avenues of psychedelia forever - before, in 1975, embarking on his first solo album, "Catch Wave", which is easily among the most important and influential statements in the entire canon of 20th Century experimental music. Over the late '70s and across the '80s and '90s, he only produced a small number of solo releases - partially due to his focus on live performance and general indifference to the value of audio documentation - as well as an equally slim number of collaborations with seminal figures like Toshi Ichiyanagi, Michael Ranta, Steve Lacy, Yuji Takahashi, and a handful of others, one of whom was Akio Suzuki.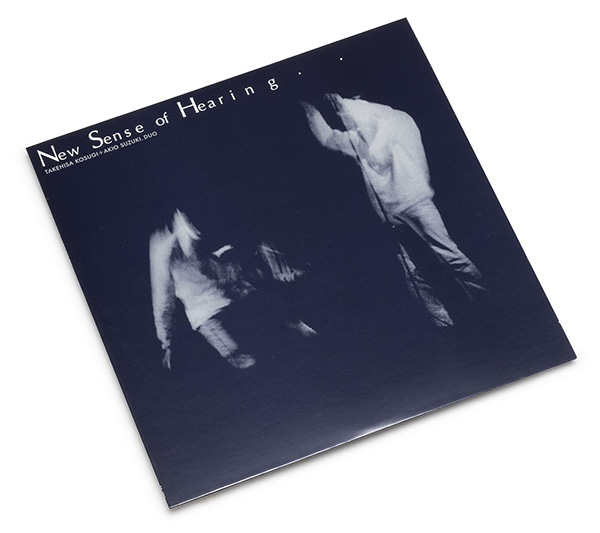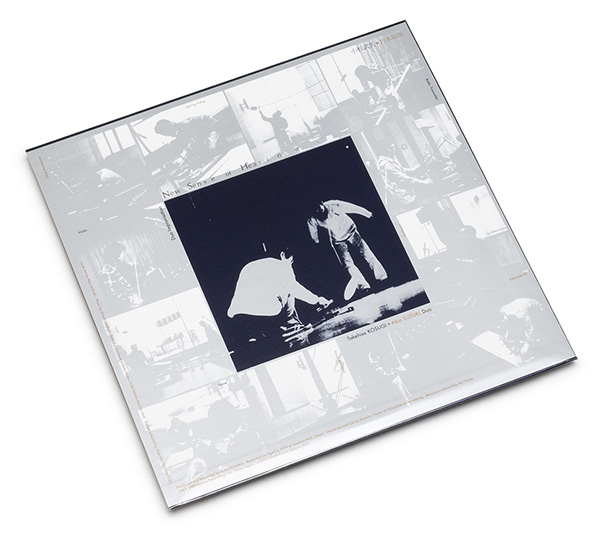 Though Suzuki entered the scene during roughly same period as Kosugi, his approach to creative gestures with sonority was radically different and slower to emerge, falling within the liminal zones between music, sound art, performance, visual art, and environmental intervention. Rooted in a practice of listening and observation, as much as generative action, during the late '70 and through the '80s, he developed a form of performance referred to as Conceptual Soundwork that utilized objects assembled on site, in addition to a number of instruments that he invented and built himself. It was during this rich and fruitful period that his collaboration with Suzuki - resulting in the LP "New Sense of Hearing", originally issued by ALM-Uranoia in 1980 - flowered.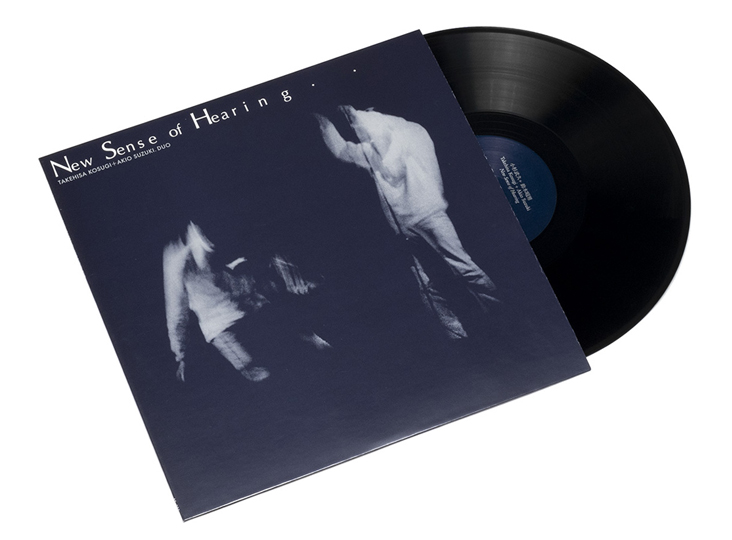 Suzuki and Kosugi first met at Toyko's Minami Gallery in 1976 at an exhibition of Suzuki's homemade instruments entitled "Sound Objects and Sound Tools". Two years later, Suzuki invited Kosugi to join him for a series of performances at the Festival d'Automne in Paris, which led to nearly fifty performances as a duo at the Musée des Arts Décoratifs, honing their approach to mutual improvisation, before traveling to Stockholm and New York for more performances, the latter of which, provoked Tom Johnson, writing in the Village Voice, to state that he had "seldom seen two performers so completely tuned in on the same types of sounds, the same performance attitude, the same philosophy, the same sense of what music ought to be."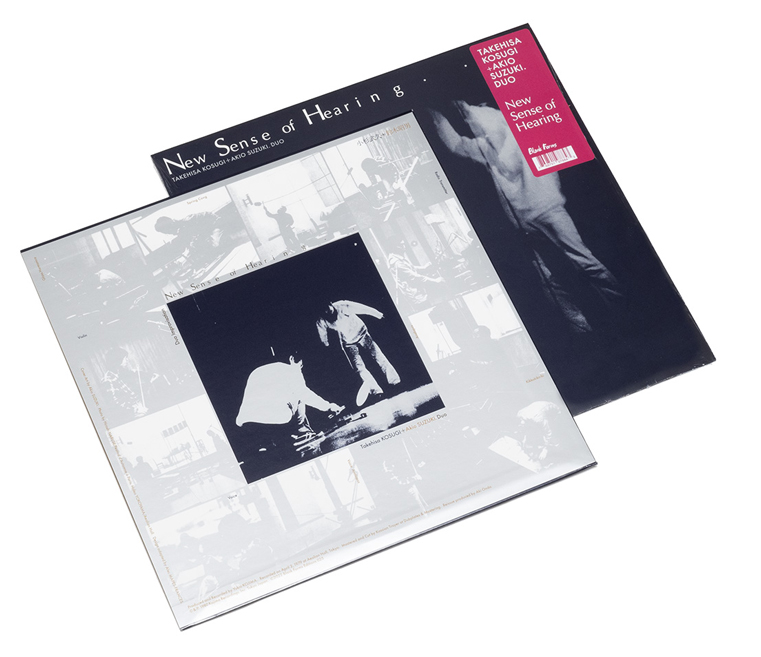 The following year, in 1979, the pair reunited in Japan to record the LP, "New Sense of Hearing", which upon its completion Suzuki would describe as the "culmination" of their sound. Featuring the two giants of experimental music improvising together in an empty Tokyo theater - Kosugi on vocals, violin, and radio transmitter and Suzuki on the Analapos, his handmade glass harmonica, spring gong, and kikkokikiriki, all instruments of his own invention - the outcome is as visionary as it was groundbreaking at the time.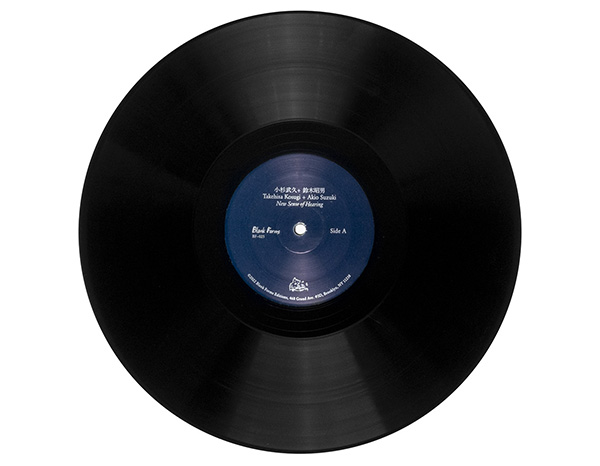 It's hard to think of any similar record that proceeded it. A delicate and deeply responsive conversation between arioso violin, echoing vocals and bangs, and metallic twangs, across the album's length Suzuki and Kosugi transform their sound sources into totemic statements shimmering in space. Ranging from the timbral and textural to passages of complex harmonic interplay, the pair manage to create something that simultaneously reaches toward a hopeful and progressive vision of the future of music, as much as the primal root of the impulse to communicate through sound.






A visionary, deeply sensitive expression of spontaneous music making, not to mention a joy in listeing, Takehisa Kosugi and Akio Suzuki's "New Sense of Hearing", having remained out of print nearly since it first appeared, is a true revelation of avant-garde sound practice in Japan at the dawn of the '80s; the pinnacle of so much that proceeded it that laid the groundwork for huge swaths of experimental music that was to come. It's impossible to express the importance of Blank Forms' first ever vinyl reissue of this masterpiece. Ten out of ten and beyond!