Kristin Oppenheim
From the Berlin based imprint, INFO, comes two of the most striking and visionary collections of sound art we've encountered in a good long time, Kristin Oppenheim's "Night Run: Collected Sound Works 1992 - 1995" and "Voices Fill My Head". Exploring the New York artist's enduring explorations of her own voice and the possibilities activated by magnetic tape, both collections, through rigorous conceptualism and a profound sense of delicacy, entirely rethink the very notions of song.
By Bradford Bailey, 25 July 2022
One of the most interesting areas of sound art, features artists who predominantly work within the context of visual art, occupying the aural realm. This becomes even more complex and fascinating when these territories move away from the abstraction, and enter a framework of conceptualism that flirts with explicit music making. Dieter Roth, Martin Kippenberger, Albert Oehlen, Jean Dubuffet, Mike Kelley, Rodney Graham, numerous others have all made this journey, not to mention the fact that many of musical minimalisms pioneers - La Monte Young, Henry Flynt, Tony Conrad - launched their careers in the world of fine art. Last year, the Berlin based imprint, INFO, announced "Night Run: Collected Sound Works 1992 - 1995" a double LP focused on the sonic endears of the New York based artist, Kristin Oppenheim, who for the last 30 years has forged a visionary path within exactly this realm. Now we're thrilled, on the occasion of the label's second double LP dedicated to the artist, to take the opportunity to dive into them both. Each are some of the most striking and individual efforts in sound art we've encountered in many years.





Night Run: Collected Sound Works 1992 - 1995 (2LP)

First emerging onto the New York scene during the early 1990s, Kristin Oppenheim is an internationally renowned artists - represented by greengrassi in London and 303 Gallery in New York - who is primarily known for her sound, video, and installation works, which occupy the collections of New York's Museum of Modern Art and the Centre Georges Pompidou in Paris, among others. The daughter of iconic conceptual artist Dennis Oppenheim, who appeared in many of her father's pioneering video works as a child, during the 1980s she was a member of San Francisco post-punks, Minimal Man, before venturing toward the realms of conceptual art herself.
"Night Run" is the first effort to distribute a broad survey of Oppenheim's sound works toward an audience outside of the gallery context. Featuring eight works created during the early stages of her career, within which she deploys her own voice as the sole medium. In the words of Jesse Dorris, In Artforum: "Oppenheim's long a cappella rounds link the early 1940s "tape music" experiments of Cairo's Halim El-Dabh that inspired the musique concrète movement; the subsequent, subconscious mechanics of Delia Derbyshire; the explosive inner dialogues of John Giorno; the gee-whiz genius of Robert Ashley; and the post-vocal fantasias of '90s ambient explorers like Seefeel and Slowdive, whose rippling dubs of female voices influenced the echoing work of contemporary artists like Grouper."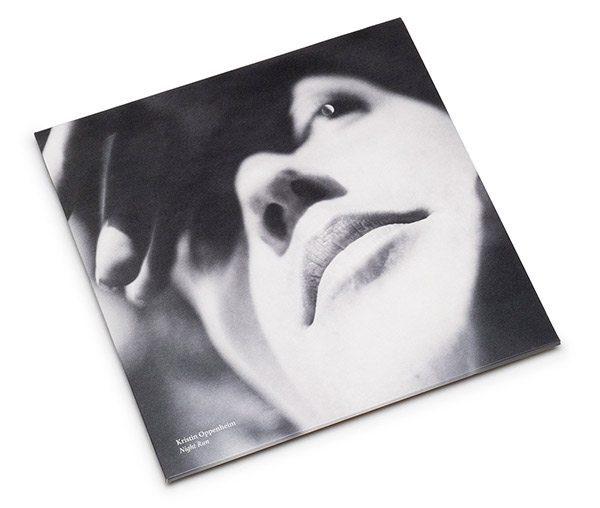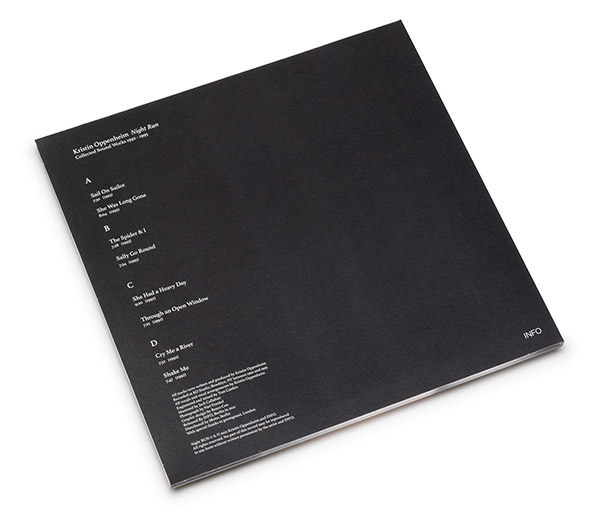 Often utilizing the stereo field - recording one vocal line in one channel, with its complement in the other - across the eight works featured within "Night Run" weaves a fascinating intersection between conceptual art practice, minimalism, tape music, and song, producing something as direct and innocent, as it is rigorous and clean, channeling a vast range of subjects that shift between the literal and the abstract.
Engrossing from start to finish, and overwhelmingly beautiful, across the length of "Night Run" Oppenheim confounds the boundaries between the frameworks of fine art practice and music making. Unquestionably one of our favorite releases of the year, and an absolute revolution, it's out via INFO in an incredibly produced double vinyl edition of 300 copies.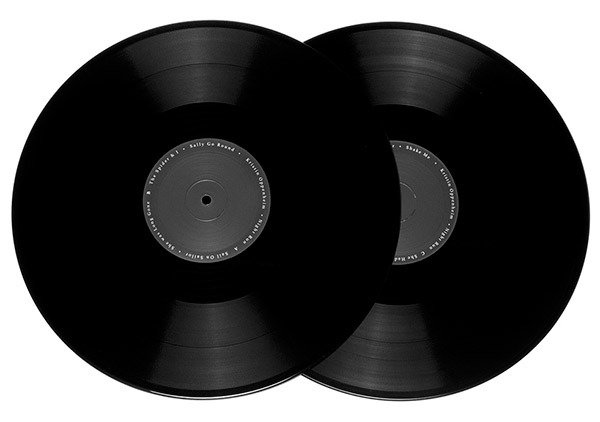 Voices Fill My Head (2LP)

Voices Fill My Head", INFO's second deep dive into the sound work of Kristin Oppenheim, picks up where "Night Run" left off, overlapping with and expanding the period of practice explored by its predecessor. Here we encounter eight works recorded between 1993 and 1999 in the artists Brooklyn studio, and also solely features works constructed using the sound of her own voice, but reveals other important dimensions within this large and durational body of work.

Oppenheim uses the physicality of sound to underscore the emotional tension between the absence and presence of her voice. Flirting, via the use of repetition, with the effects of mantra, Oppenheim begins with the fascinating work "Hey Joe", working with a partial line from Jimi Hendrix's song of the same name. Feeling deeply personal, the artist's treatment rides a striking line between a profound sense of intimacy, as though Joe was known to her, and a reduction toward abstraction.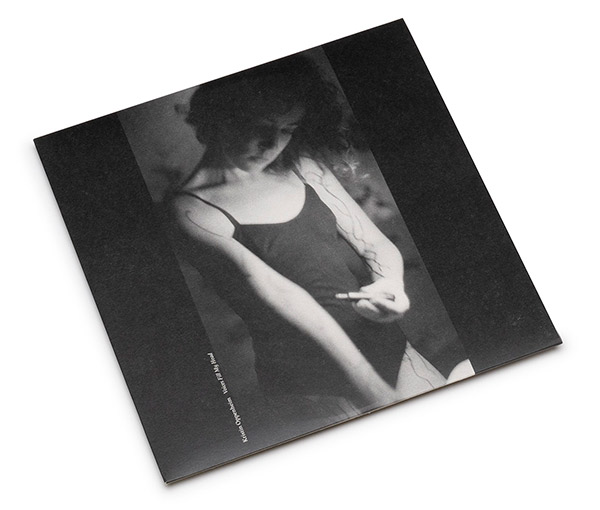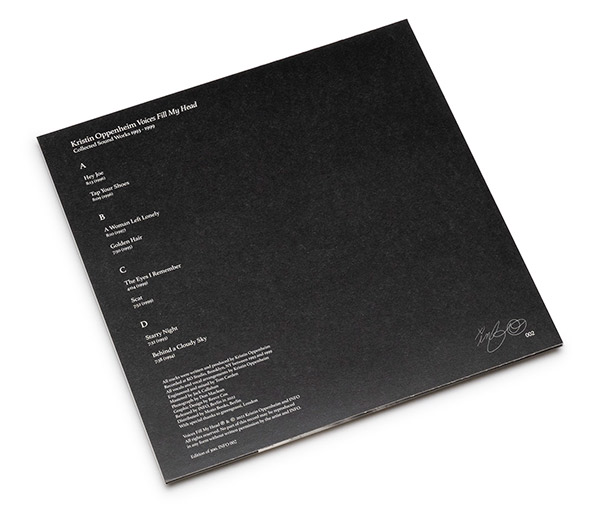 This root within a fascinating rethinking of popular music runs like a core across the length of "Voices Fill My Head". In some case Oppenheim's works appear to be her own, imagining what a song might be, while others like "A Woman Left Lonely", based on a Janis Joplin song of the same name, rethink the very notions of what song can be, by radical reduction and interventions made possible by the use of magnetic tape. Where "Night Run" feels considerably more personal and abstract - Oppenheim's words and vocalizations entering an almost elemental state - across the length of "Voices Fill My Head" she reworks the real world, and the conception of song in real time.
Truly striking and visionary, and every bit as potent and moving as its predecessor, both "Night Run" and "Voices Fill My Head" sit among our favorite releases of 2022. Absolutely incredible stuff that does exactly what sound art only can; rethinking everything we think we know about the possibilities of creativity rendered through sound. Out via INFO in a beautiful double vinyl edition, copies aren't going to sit around for long so grab one fast. This one's an absolute must.