La Monte Young - Trio for Strings
As monumental and historically important as albums come, we've managed to get our hands on a limited number of copies (up for pre-order) of Dia Art Foundation's incredible first-time release of La Monte Young's "Trio for Strings". Composed in 1958 and realized under the composer's close supervision during 2015 by Charles Curtis, Reynard Rott, Erik Carlson, and Christopher Otto, this astounding box set sprawls to three hours in length over four LPs, and captures the most recent iteration of what is widely recognized to be the first work of minimalism ever composed.
By Bradford Bailey, 03 February 2022
There are few bodies of experimental music that have captured as broad or enduring an audience as musical minimalism. Since the movement's inception during the late 1950s, it has sprung numerous arms and evolutions, illuminating a near endless number of proofs that less can be more. While artists like Philip Glass, Steve Reich, and Terry Riley have long dominated the public consciousness of minimalism's first wave, it is the elusive figure of La Monte Young that laid much of its initial groundwork. Yet, despite his monumental importance, Young's work is infamously difficult to obtain in recorded form. Very little is in print, and since the issue of his debut LP, 1969's 31 VII 69 10:26 - 10:49 PM / 23 VIII 64 2:50:45 - 3:11 AM The Volga Delta (The Black Record), there's only been a small handful of sanctioned releases. Remarkably, we've been able to get our hands on a few copies of the first album issued by Young in more than two decades, the towering 4LP box set, Trio for Strings, recorded by The Theatre of Eternal Music String Ensemble, and released by Dia Art Foundation. Widely credited as ground-zero composition of minimalism, complete with a 32-page set of liner notes with essays by Young, Marian Zazeela, and Jung Hee Choi, we know it's not cheap, but we've done everything possible to bring our beloved customers one of the most important releases of the decade, as inexpensively as we can.





Few here will need introduction to La Monte Young. He is legend and an icon for nearly all fans of experimental sound. Born in 1935 in Los Angeles, Young began his career as a jazz saxophonist, playing with Billy Higgins, Dennis Budimir, Don Cherry, and numerous others, before relocating to Berkeley, where he met longtime friends and collaborators Terry Riley and Angus MacLise, as well as the composer Dennis Johnson, another crucial figure in the development of minimal music.
Following his move to New York in 1960, Young fell in with a group of artists loosely organized under the banner of Fluxus - George Maciunas, Jackson Mac Low, Dick Higgins, Alison Knowles, Henry Flynt, Tony Conrad, etc. - and quickly became renowned for a new territory of durational, often microtonal, music that he was composing, as well as for a series of concerts that he curated at Yoko Ono's loft. One of the works already in his arsenal, composed in 1958, was the monumental Trio for Strings, which he premiered in 1962 in front of an audience that included Andy Warhol, who came with film-maker Jonas Mekas, who later claimed that Warhol's static films were directly inspired by what he heard. Despite being widely performed for more than half a century, until now it has never had an authorized release.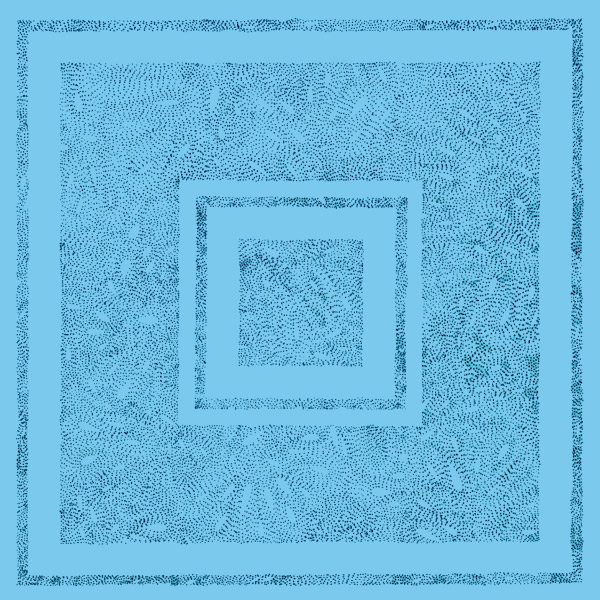 Trio for Strings, composed for violin, viola, and cello, consists almost entirely of sustained tones and rests. It is Young's first work to fully embrace "static" composition, as well as serialist composition. Even more important is the fact that within it lays a set of four notes, recurring throughout the piece, that would become known as the "Dream Chord", which Young would continue to explore over the ensuing decades.
As most fans of La Monte Young know, the composer rarely considers his works complete, often returning to them numerous times over the decades. This is no less the case for Trio for Strings. In 1986, he began working with cellist Charles Curtis to develop alternate versions of this iconic work, culminating in 2005 with a new just intonation incarnation for sextet, performed by the Theatre of Eternal Music String Ensemble under the direction of Curtis. These innovations went even further in 2015 with a series of performances at Dia Chelsea, which extended it to full three hours in length. It is one of these performances, entitled Trio for Strings Original Full Length Just Intonation Version (1958–1984-1998–2001–2005–2015) that is captured across the incredible recordings that make up Dia 4LP box set, Trio for Strings.
Led by Charles Curtis, featuring Curtis on cello; Reynard Rott on cello; Erik Carlson on violin and viola; and Christopher Otto on violin and viola, these recordings present the future and past of minimal music in a single go. Moving at a glacial pace, its long tones - perfectly intonated - feel drenched in a surprising amount of emotion, moving with precision across the album's eight sides, immersing the ear in sublime beauty the like of which only Young can achieve. What more can we say. This is as important and stunning as releases come.
The work that's credited by Terry Riley as having paved the way for his 1964 composition, "In C", Trio for Strings is arguably the most important minimalist work ever composed. Issued for the very first time by Dia in a box designed by Jung Hee Choi with calligraphy by Marian Zazeela, containing all four LPs and a 32-page set of liner notes with essays by Young, Zazeela, and Choi, it's going to be gone in blink. Grab one of the few copies that we have while you can.