Leo Kupper - Electronic Works & Voices 1977-1987
Joining their catalog of neglected gems from the history of early electronic music, Sub Rosa returns with the double LP, "Electronic Works & Voices 1977-1987", their latest entry in their longstanding dedication to the work of the Belgian electroacoustic pioneer Leo Kupper. Picking up where their previous collection, "Electronic Works & Voices 1961-1979", left off, and featuring four archival works never before issued on vinyl, this survey delves further into the composer's singular output via his inventions, the GAME machine and Sound Domes, which helped him produce some of the most singular and striking electronic music ever recorded. Intoxicatingly hypnic and overwhelmingly beautiful, it's an absolute revelation, illuminating the later output of one of the 20th Century's most intriguing musical minds.
By Bradford Bailey, 06 September 2022

Founded in the 1980s - a period during which experimental music suffered unprecedented neglect - for nearly four decades the Belgian imprint, Sub Rosa, has strayed from the beaten path, plumbing the depths of history and delivering releases that contain some of the most radical sounds ever to grace the earth. Among the figures closest to the label's heard is Leo Kupper, a sinfully under-appreciated visionary who pioneered the fields of phonetic and vocal music, electronic process, computer music, musical machines, and psycho-acoustics. Since their first release dedicated to the Belgium composer's work in 2003 - "Complete Electronic Works: 1961-74", which was reissued as the double LP, "Electronic Works & Voices 1961-1979", in 2013 - they've slowly unveiled one of the most fascinating figures in 20th Century electronic process. At long last, they're returning with the second volume, "Electronic Works & Voices 1977-1987", issued as an equally beautiful double LP. Writhing with remarkable sounds and singular creativity, it's a revelation that further illuminates Kupper's incredible contribution to experimental music, and a yet another stunning entry in Sub Rosa's growing catalog of early electronic gems.





Born in Eastern Belgium during 1935, Leo Kupper studied musicology at the Liège Conservatory, before becoming Henri Pousseur's assistant at the newly formed Apelac Studio in Brussels in 1958. It was there that he began composing, eventually leading to the founding of his own studio, the Studio de Recherches et de Structurations Electroniques Auditives, in 1967, as well as the construction of numerous specialised instruments of his own design that would help sculpting his signature sound over the years to come. Among these was his GAME machine - Générateur Automatique de Musique Electronique (Automatic Generator of Electronic Music), and his Sound Domes, which transformed the sounds of the audience, via hundreds of loudspeakers, into sonic spaces of contemplation that attempted to bend space and time. Working meticulously at a slow pace, over the course of roughly 30 years, he composed around 35 pieces of electronic music, vocal and instrumental music, as well as midi and computer music. Adding to the breath of his practices, during the late 1970s, he discovered the Iranian master Hussein Malek, and eventually become one of the very few Western virtuosos of the santur.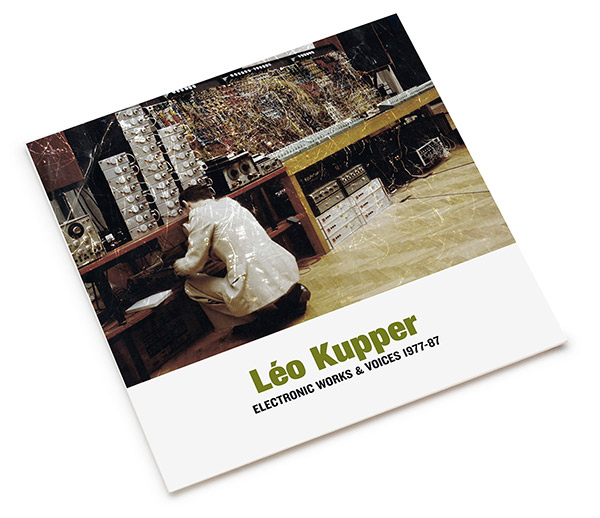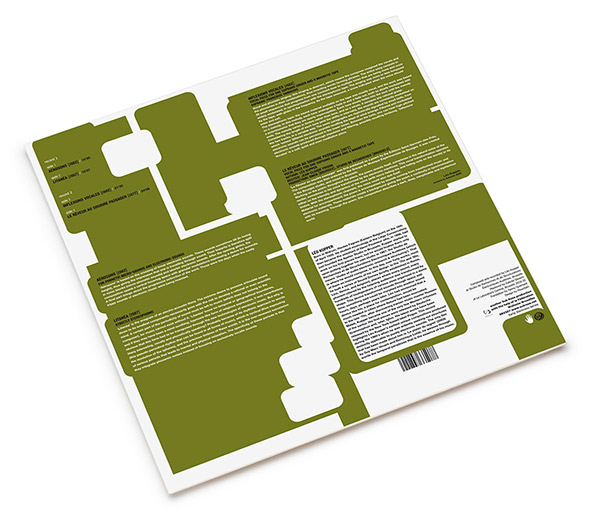 Sub Rosa's striking survey of Kupper's work, "Electronic Works & Voices 1977-1987", picks up where their previous collection left off, gathering the majority of the slim body of works - "Aerosons" (1982), "Litanea" (1987), "Inflexions vocales" (1982), and "Le rêveur au sourire passager" (1977) - across its four sides. The collection takes us further into Kupper's remarkable practice, resting at the juncture of creativity, sound, and technology. The collection's works bridge the output created on his Sound Domes (described above) and the GAME machine, a collection of variable 'sonic cells' sensitive to modulations of positive and negative voltages and programmable manually through color-coded cables, that generated complex electronic loops, feeding sounds - recorded by tape-machines or performed and interpreted by musicians - in cycles in and out of the machine, via microphone pick-ups and loudspeakers, and represents the first time these works have appeared on vinyl. Radically experimental, synthetic and heavily processed sounds intertwine with the fragmented human voice - reduced their phonic roots - and captured environmental textures, each element dancing with the next within freestanding worlds that allude to the rich possibilities of unknown futures; the elemental at play with the heights of imagination, culminating as some of the most distinctly individual electronic music ever composed.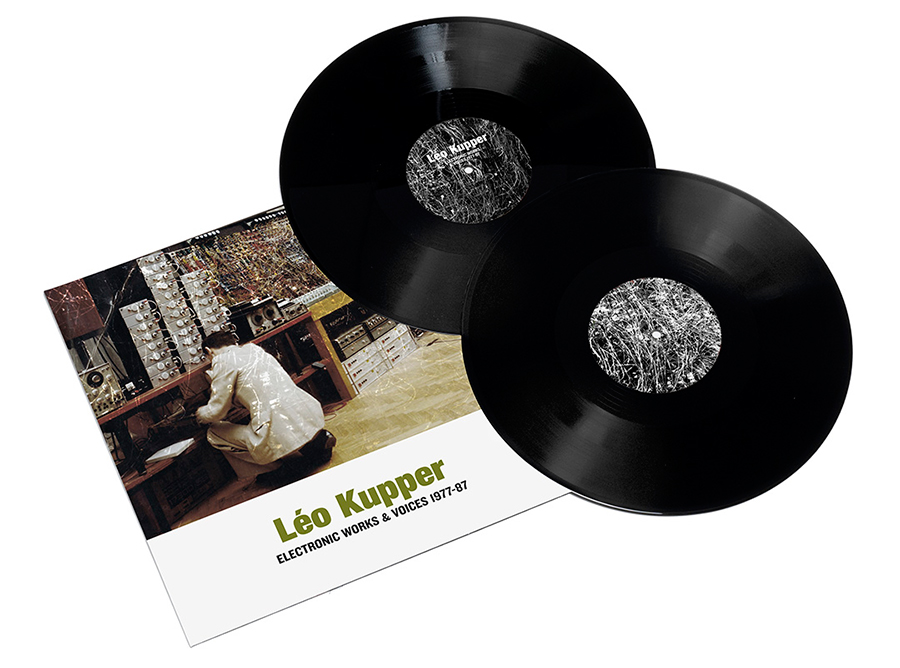 Remarkably engaging and listenable for all the radicalism embedded within, this latest entry in Sub Rosa's dedication to Leo Kupper presents a visionary music at juncture of sublime ambience, durational tonality, sound art / poetry, and the compositional complexity of structural deployed texture. It's hard to call anything to mind quite like these sounds. Truly brilliant and an inevitable revelation for anyone yet to encounter this body of work, "Electronic Works & Voices 1977-1987" is easily one of the most mind-blowing archival releases of the year. Sub Rosa has done it again!