Luc Ferrari - L'Oeuvre Electronique
Originally issued in 2009 and remaining out of print for the better part of the time since, INA-GRM has, at long last, repressed their incredible box set Luc Ferrari - "L'Oeuvre Electronique". Comprising 31 works across the collection's monumental 10 CDs - From "Étude aux accidents" (1958) to "Arythmiques" (2003) - it's an unparalleled immersion into one of the greatest avant-garde, musical minds of the 20th Century, entirely focused on his tape music output that doesn't incorporate acoustic instrumentation. Creatively brilliant across more than 11 hours of music, it's an equally beautiful object, that also contains a 106-page book, filled with insights. Needless to say, when it comes to collections of experimental electronic music, it doesn't get better or more important than this.
By Bradford Bailey, 10 February 2023

No other studio is a synonymous with experimental electronic sound practice as the Paris based Groupe de Recherches Musicales. Founded in 1958 by Pierre Schaeffer, over the course of its long history it has supported a near countless number of remarkable artists and composers, working across numerous fields, helping to a revolution in sound that now stretches back more than half a century. During the 1970s, GRM extended this support with the founding of the record label, INA-GRM, releasing numerous LPs and CDs of important works produced at the studio over the decades. In 2008, these efforts were taken to the ambitious extreme when they began a series of box CD sets attending to the complete works of some of the most important figures attached to the studio, notably Schaeffer, Luc Ferrari, Bernard Parmegiani, François Bayle, and Éliane Radigue. Each was incredibly popular and sold out quickly upon its appearance, remaining out of print ever since. Now, thankfully, INA-GRM has begun to repress them in an initiative to make these remarkable works available once again. This begins with Luc Ferrari's "L'Oeuvre Electronique", a towering 10 CD box set, containing more than 11 hours of the composer's electronic music, complete with a 106-page book. It's absolutely stunning, of huge historical importance, and an absolute must for any fan of electronic music that missed it the first time around.





Within the histories of electronic music, musique concrète, and electroacoustic sound, Luc Ferrari (1929-2005) is a legend; a visionary who emerged as a pioneer of each of these experimental fields. Initially trained as a classical pianist under Alfred Cortot, Olivier Messiaen, and Arthur Honegger, following a meeting with the composer, Edgard Varèse, in 1954, Ferrari shifted his path toward the developing medium of electronic music, co-founding, four years later with Pierre Schaeffer and François-Bernard Mâche, the legendary Parisian studio and collective Groupe de Recherches Musicales.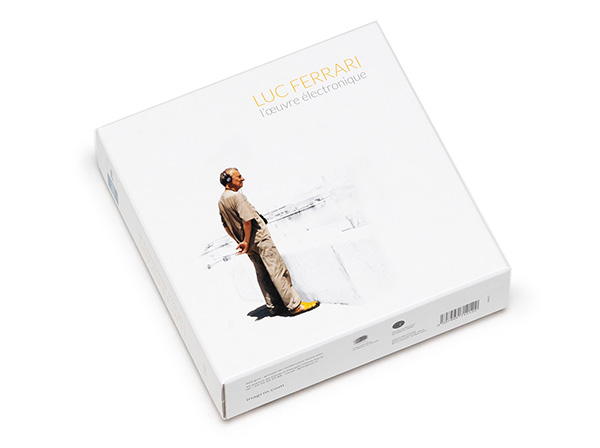 Like many of his peers, and arguably to the greatest degree of them all, Ferrari saw avant-garde and experimental music as holding great potential for direct social impact, regarding it as a music of the people, activating arching collaboration, rather than something to be produced for a stuffy concert hall. In his own words, "To free music from the constraints of style and aesthetics; to free the arts from the abstraction to train him for comprehensible actions; to be rather a craftsman of imagination...". It is this remarkable energy and spirit, fostered in youth and lasting until the end of his life, that lays at the foundation of his many compositions for radio, film and television soundtracks, theatre, and dance.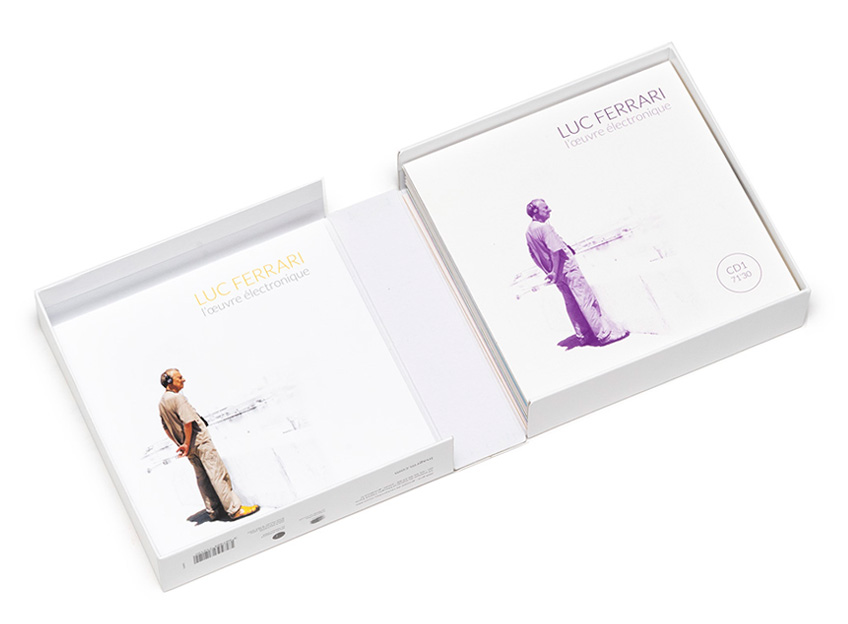 Ferrari constantly reinvented his own poetic approach to sound and music. His innovations in "sound realism", "photographing" sounds from around the world as music, have been remarkably influential. This is precisely the world into which "L'Oeuvre Electronique" plunges the ear. Importantly, across its 10 CDs of material, curatorial choices have been made. Rather than focusing on the full breadth of Ferrari's output, this collection narrows the view to his works of tape music that do not incorporate acoustic instrumentation. (There is some hope for a further collection addressing the later).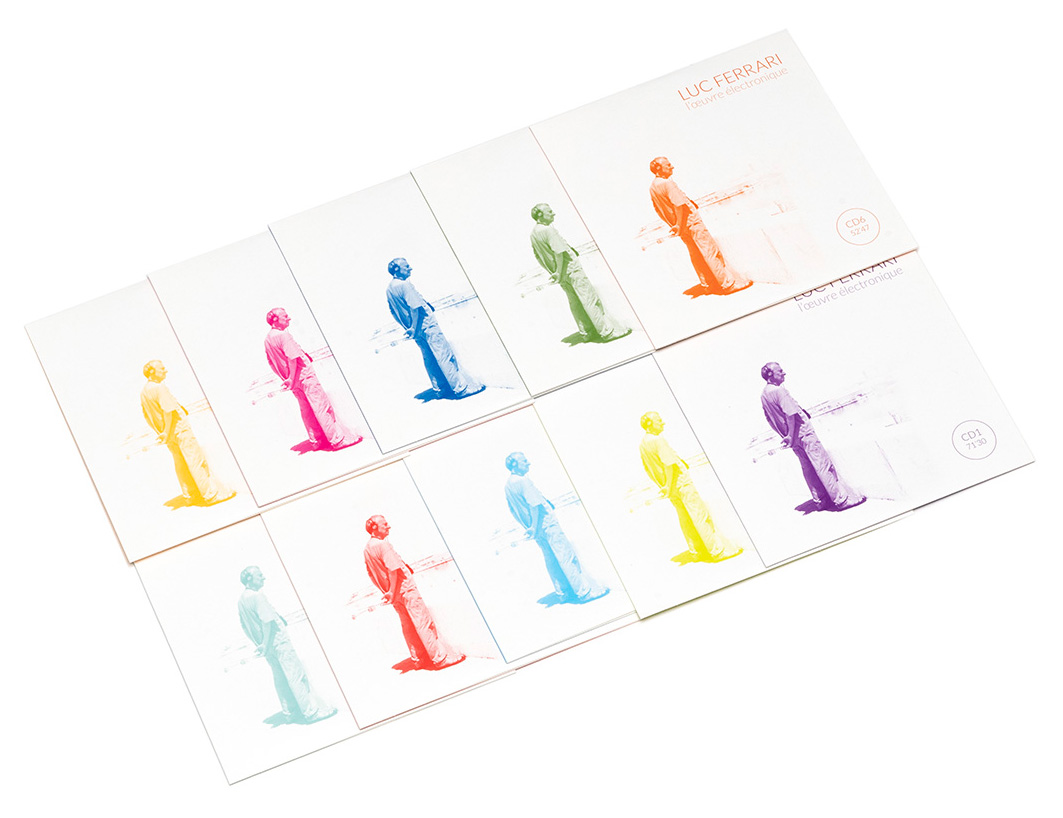 Over the length of the collection, we are treated to works spanning the full length of Ferrari's long and illustrious career, from the late 1950s to the early 2000s, shortly before his passing. Beginning logically with some of his earliest experiments with the GRM with compositions like "Étude aux Accidents", "Visage 5", and "Music Promenade", which are the most traditionally concrète of all the works included in the box - still drenched in a sense of humor and the playfulness that always distinguished him from his peers - then enters the 60s in full swing, encountering the composer reaching starting creative heights. From Hétérozygote to Presque Rien, arguably Ferrari's most famous work - started in 1967 and finished in 1998 - deploying subtle electronics to mimic the natural world, he moves toward his long standing focus on people and their ecology, with works like Presque Rien and "Presque Rien avec Filles", constructing a fascinating and complex image of the multidimensional world around us, all the while illuminating belief that the composer is "journalist who, through his compositions, witnessed the state of the world while at the same time creating a work of art."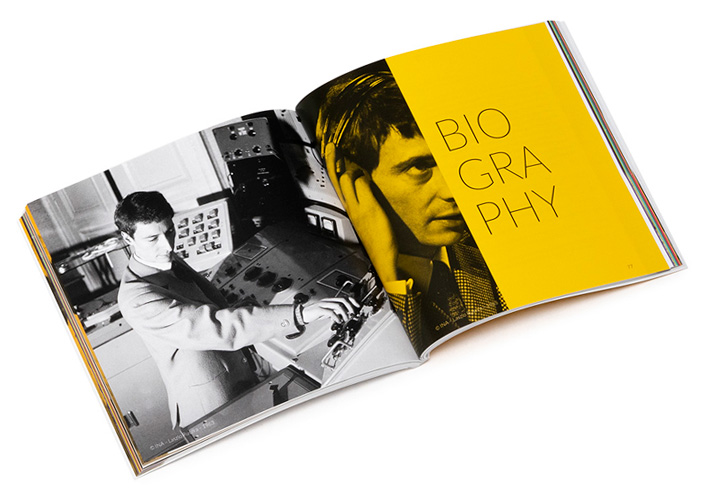 So vast and sprawling that it's impossible to sum up within the limits of what we have here, Ferrari's "L'Oeuvre Electronique" offers a truly seminal and groundbreaking body of work, spanning nearly a half century of output, by one of the most important electronic composers of all time. Rich and dense with meaning that continues to unfold with every return listen, there's enough on the 10 CDs of the collection to keep any listener engrossed for a good long time. This very limited repress by INA-GRM is housed in beautiful box, also containing, in addition to its the 31 works, a 106-page book (in French and English) that features a short biography, notes by Ferrari and an interview with his wife Brunhild. Truly stunning on every count and not to be missed.