Mary Jane Leach
Returning with her second LP for Modern Love, the New York based composer, Mary Jane Leach, delivers "Woodwind Multiples", comprising mostly never before issued works, composed between 1992 and 2022 for multiples of the same instrument: four bass flutes, nine oboes, nine clarinets, and seven bassoons. An immersive and intoxicating marvel of long tone and melodic minimalism, once again Leach shows us, she's one of the most striking composers working today.
By Bradford Bailey, 18 July 2023

A remarkable post-minimalist composer that's been active on the New York scene since the 1970's, like many women of her generation, it's taken decades for Mary Jane Leach to gain the attention that she and her work deserve. Following two releases during the 1990s on New World and Phill Niblock's XI / Experimental Intermedia Foundation, it would be nearly 20 years, following the release of Blume Edition's "Pipe Dreams" in 2017, before the accolades would begin to come her way. Thankfully, the momentum has continued to gather, first with Modern Love's release of "(F)lute Songs" in 2018, and now with the label's latest offering from the composer, "Woodwind Multiples", comprising four pieces by Leach - three of them never released in any form and one, "Feu de Joie", available on vinyl for the first time - composed for multiples of the same instrument: four bass flutes, nine oboes, nine clarinets, and seven bassoons. Overwhelmingly beautiful and deeply engaging on creative terms, the album stands among the most exciting efforts we've heard from the composer to date, interweaving complex harmonic relationships with a subtle melodic sensitivity, creating a truly striking, rigorous effort of contemporary post-minimal music that reminds us not only of Leach's towering talent, but of the remarkable sense of untapped possibility lingering within this context of sound.





Initially hailing from Vermont, following her relocation to New York City during the mid-1970s, Mary Jane Leach joined the context of avant-garde and experimental music during a remarkable period in the city's creative and cultural life, joining a community of remarkably talented and ambitious Downtown composers, which, among others, included Julius Eastman, Arthur Russell, Arnold Dreyblatt, Ellen Fullman, Philip Corner, Daniel Goode, and Peter Zummo. Trained as clarinettist, during the 1970s Leach primary composed with magnetic tape, overdubbing her own playing and singing, a practical adaptation to the limitations she faced during that period that would radically affect the way she began to compose. As her work expanded to include other instruments and players, particularly in performance, she continued writing in an "overdubbing" fashion, layering parts and experimenting with the textures created by multiple voices.

In addition to her own work, with William Hellermann, Goode, and Zummo, she has been an active member of Downtown Ensemble since 1983, and has become the strongest advocate for the work and legacy of the work of Julius Eastman, almost single-handedly spearheading the return of his work to the public sphere via her book "Gay Guerrilla", New World's seminal "Unjust Malaise" anthology, the first release dedicated to his work that she assembled, and tireless work in the advocation for, and assembling of, his catalog of works.

While broad attention has been sinfully late to come Leach's way, she is something of a composer's composer, gaining the deep respect of her peers through a body of work that, over the decades, has rigorously plumbed the depths, issuing challenges, venturing toward the unknown. Following on the groundwork of 2017's "Pipe Dreams" which gathered a series of archival works, and 2018's "(F)lute Songs", which spanned the period between 1985-2018, Modern Love returns with the composer's "Woodwind Multiples", comprising four works written between 1992 and 2022.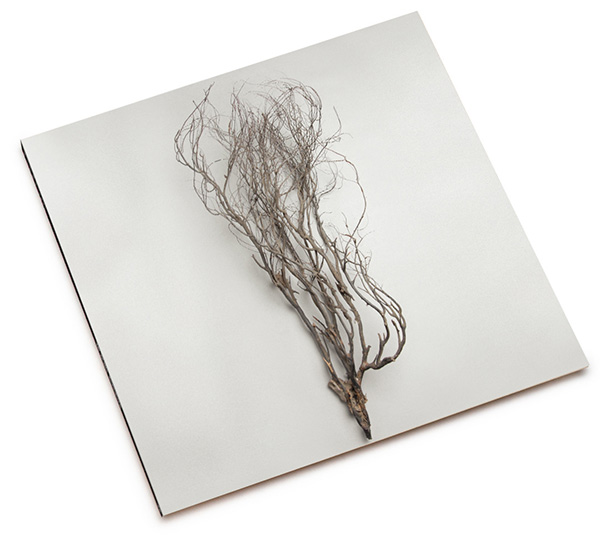 Mary Jane Leach is a composer focused on the physicality of sound, its acoustic properties and how they interact with space. It is this realm into which "Woodwind Multiples" draws the ear. Comprising four pieces - "8B4" (1985/2022), "Xantippe's Rebuke" (1993), "Charybdis" (2020), and "Feu de Joie" (1992) - composed for multiples of the same instrument: four bass flutes, nine oboes, nine clarinets, and seven bassoons, each works closely with the unique sound of each instrument, combining pitches that create other, sometimes unexpected, tones, primarily combination and interference tones, as well as rhythmic patterns. Despite often appearing otherwise, the auditory phenomena created within each of the pieces occurs entirely naturally via spacial and tonal interaction, without any processing or manipulation.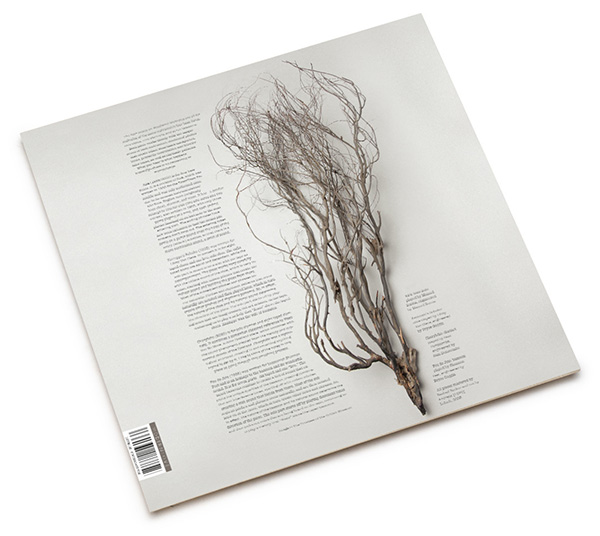 The album begins with "8B4", a work written in 1985 for the Downtown Ensemble that was only performed once, due to its unusual instrumentation: alto flute, English horn (originally bass oboe), clarinet, and voice. This new version, played by Manuel Zurria in 2022, has been adapted for four bass flutes. Gathering the shimmering harmonics of the flute, combined in multiples to produce tense, microtonal interactions, it is nothing short of a thrilling rethinking of the idiom of drone, infused with an overwhelming amount of humanity and life.

From here, we encounter "Xantippe's Rebuke" from 1993, written for Libby Van Cleve, for eight taped oboes and one live, solo oboe. The eight taped parts are equal and dependent, while the solo part is meant to be a solo with the tape as accompaniment. The piece works with the unique sound of the oboe, starting with unison pitches that create the richest sound, building the piece from there. Pitches and rhythmic patterns that occur naturally are notated and then played later, which in turn create other pitches and rhythmic patterns, allowing the nature of the oboe's sound to determine the direction of the piece. In this case, while minimal, constrained in its materiality, and utilizing long tones, Leach embarks into much more melodic territory, allowing her aptitude for structure to shine through, thrillingly creating something that borders on the ornamental and baroque within minimalist music.

This is followed by "Charybdis" from 2020, played by Sam Dunscombe on solo clarinet and eight taped clarinets. Similar to its predecessor, it combines strong melodic elements within constrained structures, forced into transcendental realities by the auditory phenomenon the combinations of tones generate. The album then concludes with Leach's 1992-piece, "Feu de Joie", written for bassoonist Shannon Peet and is an homage to her instrument. Composed in It is for seven parts—six taped and one live, the taped bassoons join in a bed of sound, creating combination and interference tones, that rise and fall with overwhelmingly beautiful and challenging results.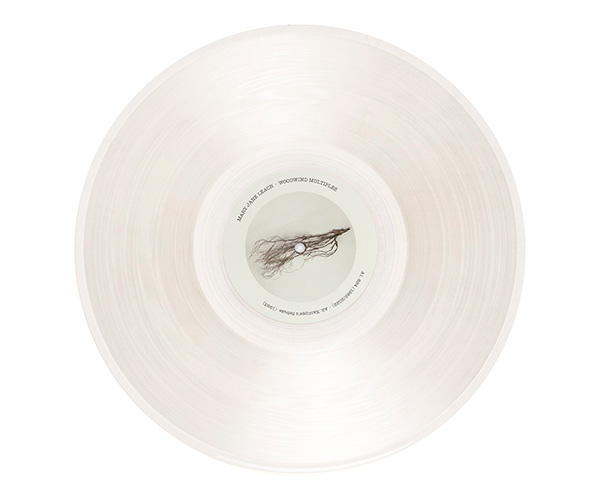 An absolute, immersive marvel from its first sounding to the last, we're overjoyed to have "Woodwind Multiples" in our hands. Endlessly pushing minimalist music into surprising new zones, without sacrificing an ounce of rigour, it's truly impossible to recommend enough. Issued by Modern Love in a very limited edition of 500 copies pressed on clear vinyl, this one isn't going to sit around for long.