McCoy Tyner - Extensions
In a truly momentous event, we're absolutely thrilled to announce pre-orders for the latest grail to receive the Blue Note Tone Poet Series' renowned, deluxe audiophile treatment, McCoy Tyner's 1973 LP "Extensions", a highwater mark in the legendary pianist's career, not to mention an overlooked creative marvel at the juncture of spiritual jazz and hard bop. Featuring the all-star band of Alice Coltrane, Wayne Shorter, Gary Bartz, Ron Carter, and Elvin Jones, produced by Duke Pearson, this towering effort of 1970s jazz has inexplicably remained out of print on vinyl for nearly 40 years, making this stunningly produced reissue - fully remastered from the original analog master tapes, pressed on 180g vinyl at RTI, and packaged in a deluxe tip-on jacket - as exciting and historically important as they come!
By Bradford Bailey, 18 October 2023

Since its launch in 2019, honoring Blue Note Records' 80th Anniversary, in four short years The Blue Note Tone Poet Series has established the gold standard for reissues and archival releases. Plumbing the vaults of the legendary jazz imprint, while paying an unparalleled attention to every aspect of a record's production - the highest-level jacket printing, rigorous mastering (direct from the original analog master tapes), and 180gm audiophile LP pressings at RTI - each release brings the artists vision alive in ways that they've rarely been heard. There's really nothing out there that matches them and Tone Poet's latest, the long-awaited reissue of McCoy Tyner's 1973 spiritual jazz masterstroke, "Extensions", is no exception to the rule. A conceptual return to Africa that encounters the legendary pianist joined by an all-star band of Alice Coltrane, Wayne Shorter, Gary Bartz, Ron Carter, and Elvin Jones, produced by the legendary pianist and composer Duke Pearson, it's a stunning journey in creative brilliance that stands as a highwater mark in Tyner's astounding solo career, following his departure from John Coltrane's 'classic' quartet. As far as jazz reissues, not to mention Tone Poets, go, this is about as good as it gets. Stunningly produced to the highest standard, with unparalleled analog sound, we can't possibly recommend enough.





Among the most noteworthy and respected pianists of the 20th Century, McCoy Tyner (1938-2020) was born and raised in Philadelphia, where he began to play his instrument at a young age. Following early encouragement from a family friend and neighbor, Bud Powell, by his late teens he was immersed in the city's jazz scene, playing with Benny Golson, Freddie Hubbard, Art Farmer, and numerous other, before, in 1960, joining the band of his old friend John Coltrane, within which his membership would change the course of his life, touring rigorously and laying down the piano lines, as member of what became regarded as Coltrane's 'classic' quartet, on many of the great saxophonist's most noteworthy records of the '60s: "My Favorite Things", "Africa/Brass", "Olé", "Coltrane Jazz", "Live at the Village Vanguard", "Ballads", "Live at Birdland", "Crescent", "A Love Supreme", "Plays", etc.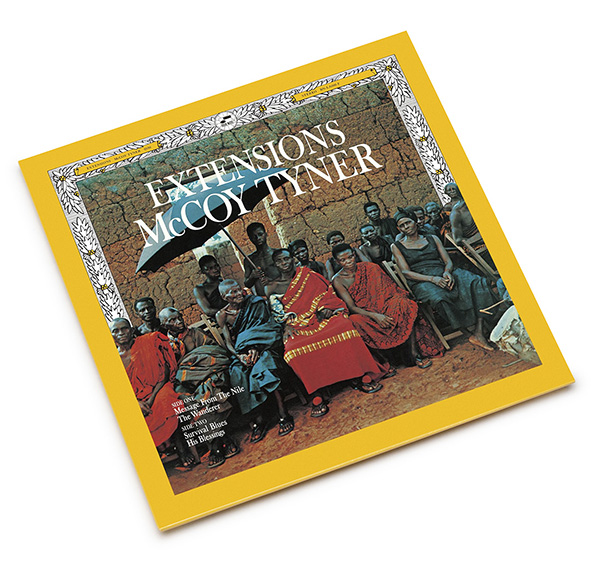 While Tyner's playing was internal to Coltrane's creative progress and development over the 1960s, the saxophonist's arrival within the explicitly avant-garde realm famously led to his departure from the band in 1965, stating later: "I didn't see myself making any contribution to that music... All I could hear was a lot of noise. I didn't have any feeling for the music, and when I don't have feelings, I don't play". While he had recorded a handful of solo records for Impulse! during the previous years, his new found freedom led Tyner launching a new band with himself at the helm of 1966, the output of which would primarily be spreaded across an incredible series of albums for Blue Note. Recorded in 1970, but not released until 1973, "Extensions" is the fifth of these.

Tyner's Blue Note albums from the '60s and '70s trace a wide range of territories, embarked upon by a rotating cast of players drawn from the forefront of jazz at that moment. Of these, "Extensions" is arguably the most creatively and conceptually adventurous, recorded with a fairly even split of players from two of the most famous bands in the idiom, Miles Davis' - Wayne Shorter, Gary Bartz, and Ron Carter - and John Coltrane's - himself, Alice Coltrane, and Elvin Jones. Very much a product of its moment, the album draws upon Afrocentric themes, partially that of black America and its sense of identity and struggle, the African continent, and Tyner's devotion to Islam.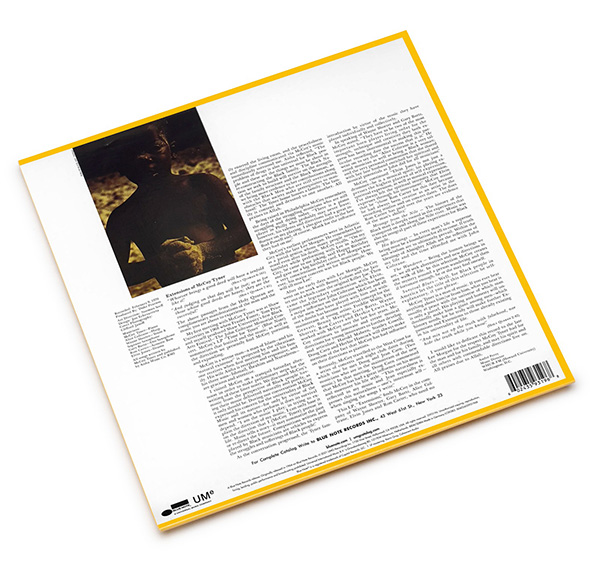 Across the album's four compositions - "Message from the Nile", "The Wanderer", "Survival Blues", and "His Blessings" - this astounding band trace their way through expressions of hard bop that are deeply laced with elements of spiritual jazz. Ranging from the soaring meditations of the album's opener, embedded with a strange sense of calm abstraction by Alice Coltrane's brilliant harp playing, to the driving paces, propelled by the duel saxes of Shorter and Bartz, coupled with the fierce playing of Tyner, before returning to the meditative, Coltrane harp driven heights of "His Blessing" - almost bordering on being an experimental ambient work - "Extensions" is an absolute marvel of 1970s jazz.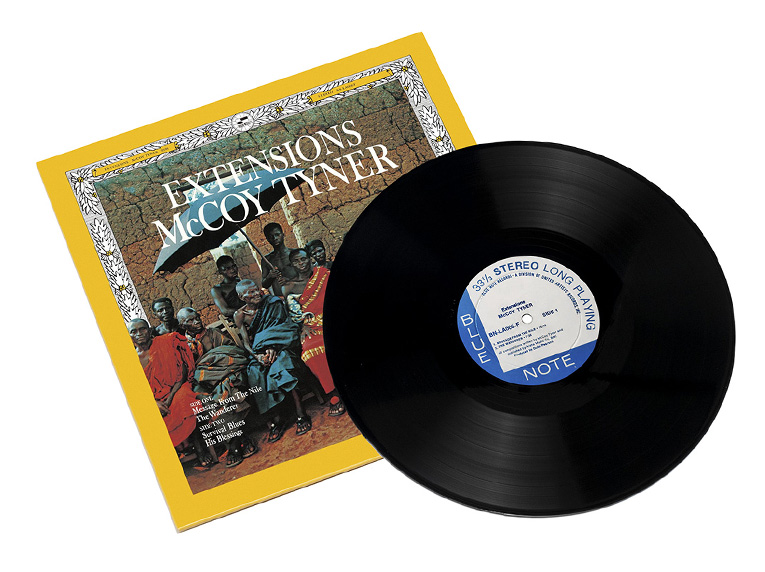 Standing at the crest of the form, not only does "Extensions" indicate Tyner was one of the great pianists of his generation, but also one of its great bandleaders and composers as well. Absolutely stunning from its first sounding to the last, and long overdue for a reappraisal, Tone Poet has done the world a great service by offering this stunning artefact the deluxe, audiophile treatment it deserves. This stunning edition - marking its first return to vinyl since the mid-80s - was fully mastered from the original analog master tapes, is pressed on 180gr vinyl at RTI, and packaged in a deluxe tip-on jacket. An absolute marvel on every count, we can't possibly recommend it enough.