Mohi Bahauddin Dagar - Ahir Bhairav
Returning with yet another astounding piece of work, Black Sweat dives into the ancient traditions of Indian / Hindustani classical music and Dhrupad, with Mohi Bahauddin Dagar's "Ahir Bhairav". A mind-blowing raga (and a little more) that spans the full length of the double LP, it is a hypnotic, meditative journey of profound artistry that taps the ancient and present alike. Deeply emotive - provoking deep states of elevated consciousness - it stands high among the most strikingly beautiful records we've heard all year.
By Bradford Bailey, 12 May 2022

Since their founding nearly a decade ago, the Milan based imprint, Black Sweat, has left an indelible mark on the landscape of recorded music, issuing a strikingly diverse array of historical and contemporary efforts, spanning numerous fields and artistic disciplines. More than anything, the drive and success of Black Sweat is rooted in a deep passion and knowledge for music, allowing them to throw up numerous surprises and a considerable amount of gold. Their latest, the first ever vinyl release of Mohi Bahauddin Dagar's "Ahir Bhairav", taps label founder Davide Domenichini's long standing passion for the sounds of India. An astounding morning raga rendered on Rudra veena, drawing upon the ancient Hindustani tradition of Dhrupad, it's an absolute must for any fan of Indian classical music, as well as a perfect starting point for anyone interested in exploring this unparalleled would of sound.





Hindustani music, which developed from older traditions of Indian classical music and aspects of Persian music in the 12th Century, heralds from the northern regions of India. An almost entirely improvised, deeply devotional music, it is primarily oriented around the playing of rāgas, melodic structures with musical motifs - often related to a specific deity within Hinduism, a time of day, and year / season - through which a musician provokes deep states of consciousness and emotion. Within Hindustani music, there are numerous schools of thought relating to how best achieve the objectives of a rāgas. The oldest of these is Dhrupad, which probably developed sometime during the late 15th or early 16th Century. An incredibly beautiful and austere music, it is regarded by many as the purest approach within the Hindustani tradition.
Ahir Bhairav, like many rāgas, is a hybrid of two others, in this case Ahir and Bhairav, and is a morning rāga that belongs to the first cycle of that time of day. For listeners, while by no means necessary, this may be worth considering. All rāgas present a deep resonance with the time of day during which they are played and conceived. As such, listening during the prescribed time can heighten the experience.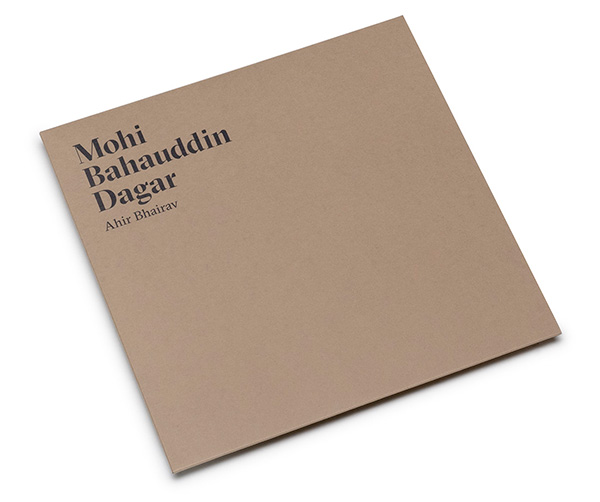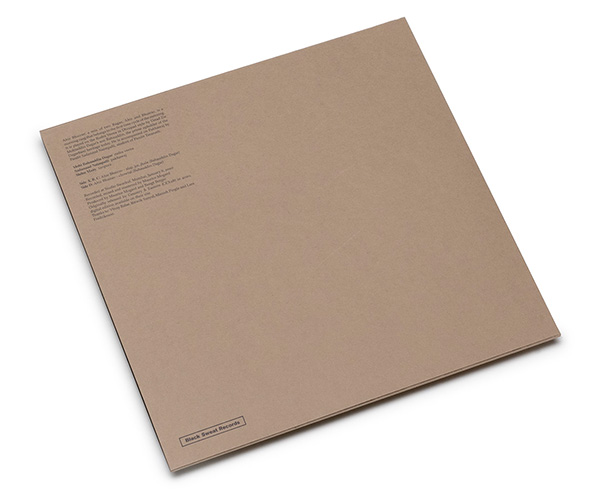 Born in 1970, Mohi Bahauddin Dagar belongs to the 20th generation of Dagar family and is regarded as one of the great contemporary practitioners of Dhrupad. Performing widely, since the first half of the 1990s he has produced a stunning series of recordings, but, while being entirely deserving, has rather tragically yet to achieve the following in the west retained by his father. Black Sweat's latest, an absolutely beautiful vinyl pressing of Bahauddin Dagar's rendering of raga Ahir Bhairav, sets the stage for changing all that.
Recorded in Mumbai during January of 2020 and encountering Bahauddin Dagar joined by Shibu Maity on tanpura (a strung, drone instrument), the Rudra veena player's rendering of Ahir Bhairav - spanning the majority of the full two LPs - is a stunning thing to behold. Beginning with a remarkable amount of restraint, Dagar's instrument delivers sparse, emotive tones singing into the tanpura drone, the ancient histories of India emerge within ethereal washes and abstract images into the present day, binding the human with the elements of the natural world. Where most recordings of Indian classical music will begin at a slow tempo - the alap - Dagar takes a remarkable amount of time working poetically through themes, pumping the breaks, delivering a profoundly meditative soundscape, until around the 40-minute mark, when the pace begins to slowly pick up, concluding the rāga's "jhala" in a cascade of notes.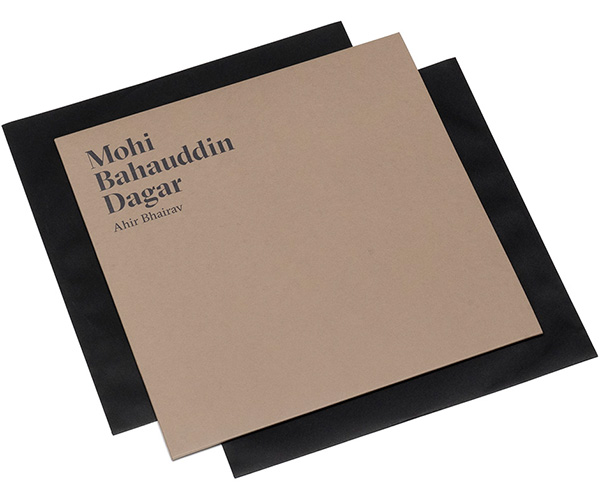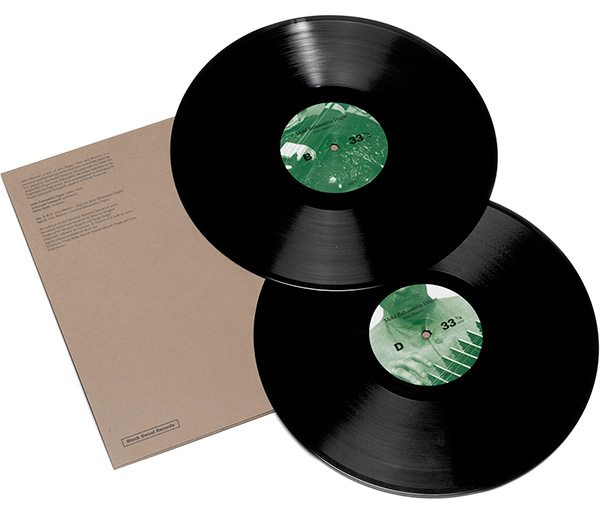 Rounding the album is a "chowtal", a name which donates a meter in Hindustani classical music, as well as being a blanket term for a form of folksong of North India's Bhojpuri region, sung during the Phagwa or Holi festival. Because of its direct relationship to a more standardized notion of song, the piece draws out an important aspect of Indian classical music; it is entirely rooted in the vocal tradition. All instrumental works are effectively adaptations of singing. Here Dagar and Maity are joined by Sadanand Naimpalli on pakhawaj, a barrel shaped double headed drum. No less mediative and inward looking than its predecessor, the piece staggers forward within a dance between Dagar's tones, Naimpalli's rhythms, and Maity's drones, rising and falling between tempos as waves on a stormy day, slowly building in intensity, without every letting go in full release.
An absolutely stunning and hypnotic work of unparalleled artistry, it would be impossible to sing enough praise for Mohi Bahauddin Dagar's "Ahir Bhairav". Once again, Black Sweat has done us a great service, scouring the globe for some of the greatest sounds ever made. Issued as a beautiful double LP, offered all the love and care for which the label is now, words fail to do it the justice it deserves.