Neil S. Kvern
Riding a wave of amazing releases, Freedom to Spend returns with the second installment of their uncommon¢ (uncommon sense) series, Neil S. Kvern's "Doctor Dancing Mask: Pianoisms". Mining a lost vein of DIY Minimalism that developed in America's Pacific Northwest during the 1980s, this astounding body of recordings, originally issued in 1983 as a tiny cassette edition and never before reissued on vinyl, cultivates shimmering tonal tapestries - woven from piano, tenor recorder, percussion, and a range of other acoustic instruments - that dance across the album's 45-minute expanse. Captivating, stunningly beautiful, and of huge historical significance, like all things Freedom to Spend, it's impossible to recommend enough.
By Bradford Bailey, 13 April 2023

Since their launch in 2017, Freedom to Spend - the RVNG Intl. offshoot run by Pete Swanson and Jed Bindeman - has emerged as one of the most ambitious and strikingly singular imprints in the contemporary landscape of sound. Relying on an incredible knowledge of underground and obscure music, they've continuously delved into the shadows of history - looking beyond conventions and expectation for visionary, free-standing creative gestures - and come up with gold, issuing stunning artefacts by Michele Mercure, Marc Barreca, Pep Llopis, Richard Horowitz, Rimarimba, Tiziano Popoli, Ernest Hood, and numerous others. Their latest, Neil S. Kvern's "Doctor Dancing Mask: Pianoisms", is the second instalment of the label's incredible uncommon¢ (uncommon sense) series - an open-ended serialized endeavor, intent upon "providing new meaning for rarefied recordings from music's outermost fringe" - that expands the ground laid by the first, Universal Liberation Orchestra's "Communion". Rescuing a singular and nearly unknown artist from the shadows of time, "Doctor Dancing Mask: Pianoisms" presents a gesture of left-field DIY minimalism that was originally released in 1983 as a tiny cassette edition. Harnessing repetitive piano lines, hypnotic percussion, and a peppering of diverse instrumentation, vocals, and untraceable effects, this first ever reissue - pressed as a double LP - illuminates the remarkable legacy of a truly unique composer at the height of his powers. Issued in a very limited edition of 555 copies, each hand-assembled with love, with this first ever vinyl pressing of Neil S. Kvern's long lost masterstroke, Freedom to Spend has done it again, entirely upending historical perceptions of forward-thinking sound.





Born in 1958, between 1983 and 1987 Neil S. Kvern was an active figure within the fairly unique context of experimentalism unfolding in America's Pacific Northwest. Based in Seattle and entirely self-taught, Kvern emphasized spontaneity in his music, constructing his musical explorations from layered overdubs of improvisations, drawing upon a pallet of piano, recorders, guitars, saxophones, marimba, and nearly anything else he could get his hands on. Acknowledging the distinct possibilities activated by recorded music, he notably chose to only realize his work in that form, rather than performing live, deploying the multi-tracking process as a means to rework and reimagine pieces as they evolved toward their final form. Over the course of four or so years, the resulting works - making light nods to minimalists like Steve Reich, Terry Riley, Pauline Oliveros, and Philip Glass - would appear on a small handful of self-released cassettes, distributed by mail order, friends, and word of mouth. Viewed collectively, they present the flickering image of a fascinating context of West Coast experimentalism during the mid-1980s.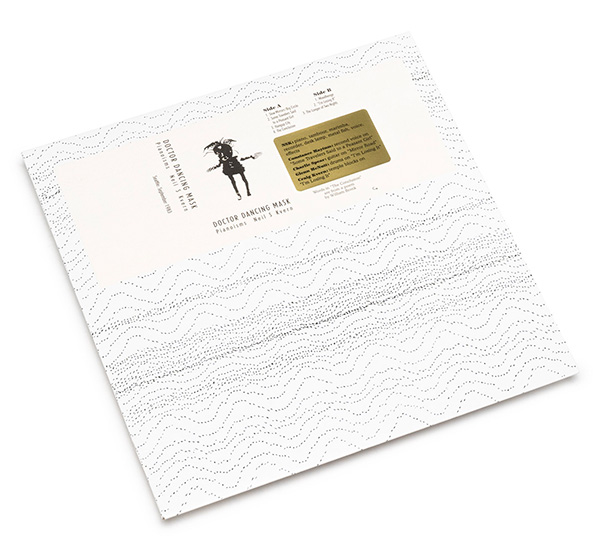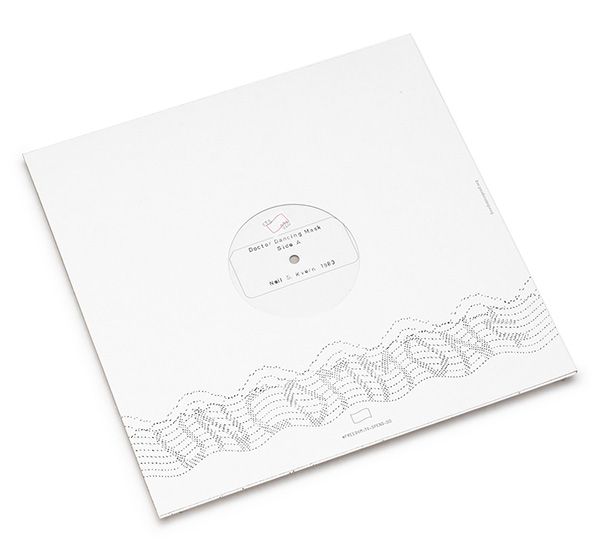 Issued in 1983 and discovered by chance nearly 40 years later by Freedom to Spend's Jed Bindeman, "Doctor Dancing Mask: Pianoisms" is Kvern's ambitious follow-up to his debut cassette, released earlier that same year. Primarily recorded on a Tascam 244 Portastudio 4-track, using piano and various acoustic instruments - notably tenor recorder and percussion - by himself and handful of others, the album cultivated an entirely distinct form of minimalism that incorporated touchstones from diverse cultural traditions - African percussion, marimba, gamelan, and various folk idioms - and improvised jazz, woven together by effects processing and experimental approaches.





Rooted in repetitive piano lines and deconstructed melodies that are carried by arching percussive drive, the album blends the tangible directness, immediacy, and textures of DIY recording with a clear consideration of minimalist / post-minimalist strategies and avant-garde techniques, that rightfully belongs within the context of 1980s West Coast minimalist experimentalism, alongside the work of artists like Daniel Lentz, Peter Garland, James Tenney, Harold Budd, Michael Byron, Chas Smith, and Ingram Marshall, while fitting more comfortably among the efforts of maverick composers like Marc Barreca, K. Leimer, Walter Maioli, Giovanni Venosta, Pier Luigi Andreoni, Francesco Paladino, Piero Milesi, Arturo Stalteri, and Riccardo Sinigaglia.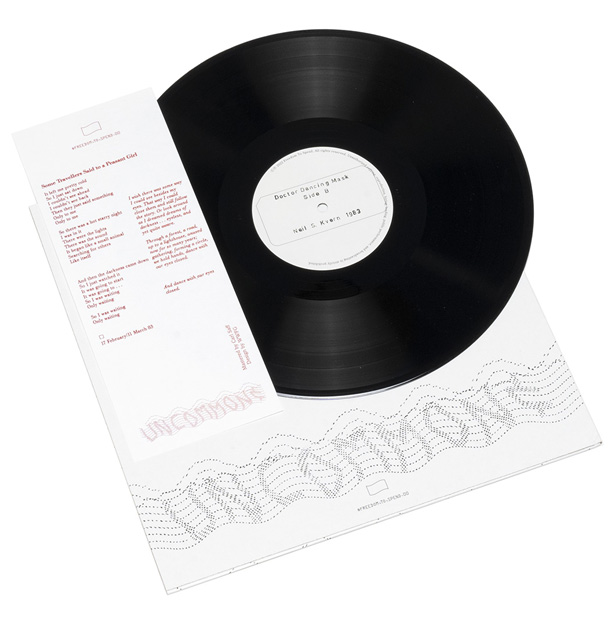 The album's seven compositions unfold as discrete journeys, each following their own logic and taking constantly unexpected evolutions and turns, while remaining remarkably cohesive across the album. From the muted rattles and electronic swells that mark the opening moments of "Slow Mirrors / Big Circle", there's little hint of what might unfold until sparse hints of piano sprout from below, rising into a drivingly hypnotic stride, before taking a left turn into the staggered pacing of "Woodhenge", a duet of percussion and piano, and moving through the uncanny syncopations of "Hangup City", and the muted poetics of "The Conclusion". Taking two markedly different forays into rhythmic, left-field tribalism with "Some Travelers Said to a Peasant Girl" and "I'm Losing It", having swayed through unpredictable territories every step of the way, "Doctor Dancing Mask: Pianoisms" arrives at its shimming conclusion with the 14-minute epic for solo piano and effects, "The Longer of Two Nights". Drawing on something akin to the ecstatic in slow motion, rippling arpeggios join deconstructed, morphing melodies that place Kvern as a striking North Western counterpoint to contemporaneous movements of post-minimalism then emerging in Los Angeles and New York.

Truly mesmerizing from the first note to the last, is a stunning immolation of little know context of experimental practice and the work of a truly singular and talented creative voice at the height of his powers, Freedom to Spend's first ever vinyl pressing of Neil S. Kvern's long lost masterstroke - "Doctor Dancing Mask: Pianoisms" - does everything we'd ask from a reissue and a great deal more. Absolutely stunning as both an object and for its sounds, it's issued in a limited edition of 555 copies that's not to be missed.