Nexus / Langendorf United
Building on the accomplishments of an incredible 2022 that witnessed the release of stellar LPs by Mohi Bahauddin Dagar, Tom Van Der Geld, Art of Primitive Sound, Everest Magma, and Lay Llamas, Black Sweat launches into the new year with two killer offerings from the thriving contemporary scene of jazz, Nexus' "The Call, For a New Life" and Langendorf United's "Yeahno Yowouw Land". Each embracing highly individualized takes on avant-gardism, nodding to diverse musical traditions from across the globe, these groove heavy slabs - the first hailing from Italy and second from Sweden - are as radical as they are infectious, and not to be missed.
By Bradford Bailey, 09 February 2023

Since their founding just over a decade ago, the Milan based imprint, Black Sweat, has left an indelible mark on the landscape of recorded music, issuing a strikingly diverse array of historical and contemporary efforts, spanning numerous fields and artistic disciplines. More than anything, the drive and success of Black Sweat is rooted in a deep passion and knowledge for music, allowing them to throw up numerous surprises and a considerable amount of gold that traverses temporal boundaries by spanning the contemporary, archival, and reissue. They latest two LPs - Nexus' "The Call, For a New Life" and Langendorf United's "Yeahno Yowouw Land" - offer fascinating snapshot of the vibrant jazz scene currently unfolding across Europe, both of which gaze into the far beyond for points of inspiration. While hailing from the South (Italy) and North (Sweden) of the continent respectively, each in its own distinct way unveils a writhing world of exuberant sounds, threaded by hypnotic grooves and radical forward-thinking creativity. These are both total revelations and 100% killer from beginning to end.





Nexus "The Call, for a New Life" (LP in poster cover)

Founded in 1981 by Tiziano Tononi of Moon On The Water and Daniele Cavallanti of Aktuala, for more than 40 years Nexus has been a constantly evolving avant-garde ensemble at the heart of the Italian jazz scene. Recorded in June of 2021 in Monteriggioni, "The Call, For a New Life" - imbued with renewed passion - is the band's eleventh full length and the first to appear on vinyl since the 1980s.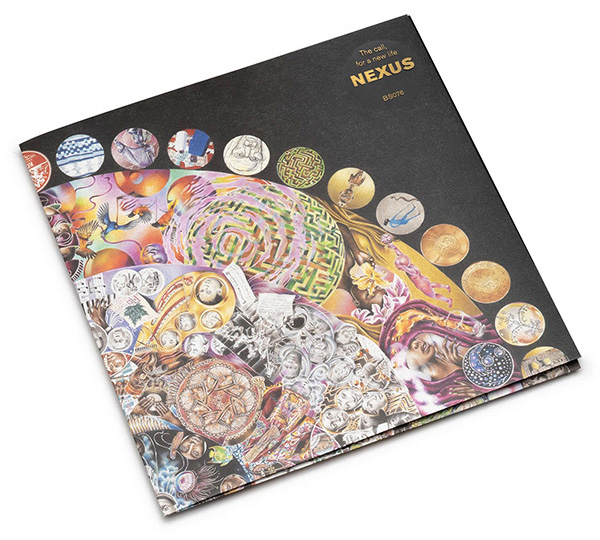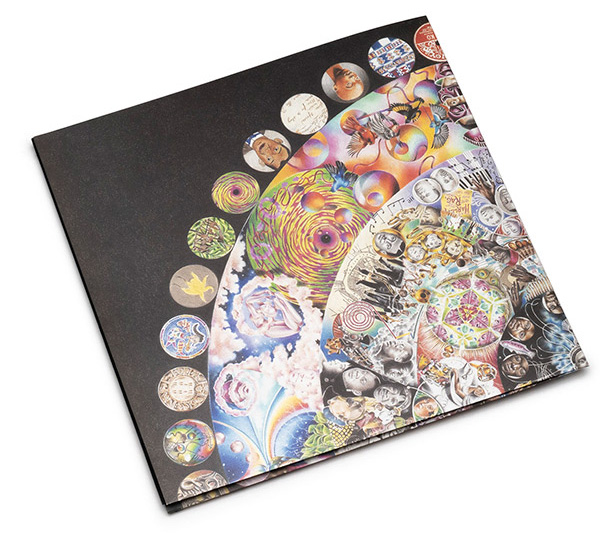 Conceived as an invitation to discover the implications and nuances of a kaleidoscopic music - making a multi-cultural approach a central focus - "The Call, For a New Life" rests at the stunning tipping point between careful orchestration and wild freedoms of free improvised jazz, that brings a near countless number of touchstones into the mix.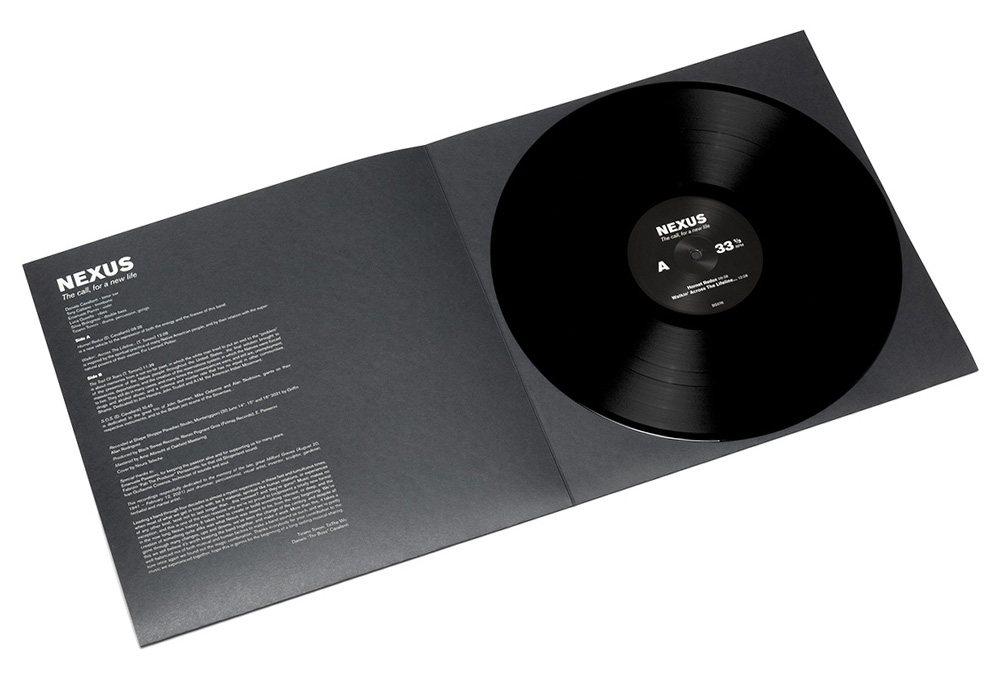 Launching from the album's opener, "Hornet Redux", a driving excursion into percussion heavy jazz that calls to mind aspects of Mingus and Pharaoh as much as Hypnotic Brass Ensemble, the energy quickly fractures with the wild improvised excursion encountered across the length of "Walkin Across the Lifeline", a startling gesture of free jazz that hybridizes elements of swing and hard bop to create a patchwork of perfectly interlocked references building a true musical tour de force.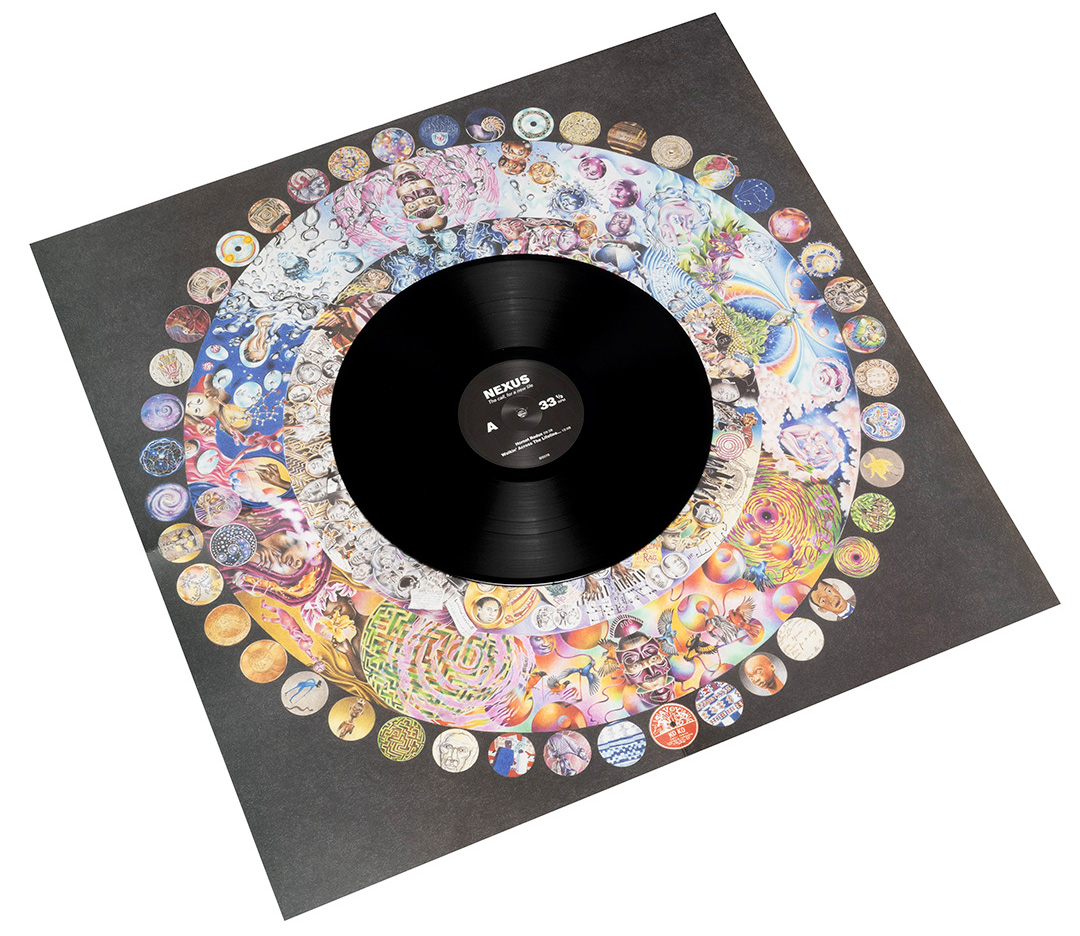 The second side gets rolling with a slow chug that once again returns the mind to the remarkable sense of structural complexity of Mingus, taking its time to slowly unfold through colliding blocks of tone and rhythm that give way to pastoral passages that hint toward 20th Century avant-garde chamber music, displaying in a skillful balance between recognizable themes and more radical instrumental drifts, before concluding with "SOS", an equally thrilling effort of free improvisation that feels like the Revolutionary Ensemble crashed headlong into Horace Tapscott's Pan-Afrikan Peoples Arkestra.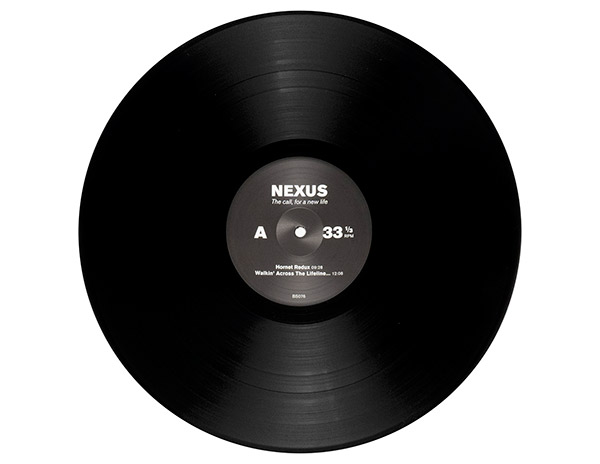 While laden with decades of history and practice, Nexus' "The Call, For a New Life" feels like a shot of fresh air into the present. Urgent and vibrant, while playing a certain amount homage to the history of jazz and free jazz, the ensemble creates something entirely their own and of this moment over the two sides of the LP. It's a thrilling listen that keeps you coming back for more, reminding us at every turn that jazz is alive and well, and still evolving in countless corners of the globe. Issued by Black Sweat in a beautiful vinyl edition, which includes a poster, once again the label has pulled out all the stops and delivered some seriously incredible sounds to our ear. Grab it before it's gone. Once the word gets out on this one it's going to fly.





Langendorf United "Yeahno Yowouw Land" (2LP)

The second LP in Black Sweat's latest batch, Langendorf United's "Yeahno Yowouw Land", travels north to take a conceptual journey even further south. The album is the debut release of a new ensemble led by the Swedish saxophonist, Lina Langendorf, who's been active on the scene since the early 2000s, playing with OK Star Orchestra, James Yorkston, Nina Persson, and The Second Hand Orchestra. The roots of the project lay nearly a decade ago when Langendorf traveled to Ethiopia for the first time and became immersed in the music, and specifically jazz traditions, of the country. During that period, she dove deep into the work of Mulatu Astatke, Getatchew Mekuria and Hailu Mergia, practising the Ethiopian scales and integrated its unique tonalities into her sense of musical expression, giving birth to a new sound that has slowly evolved over the years since.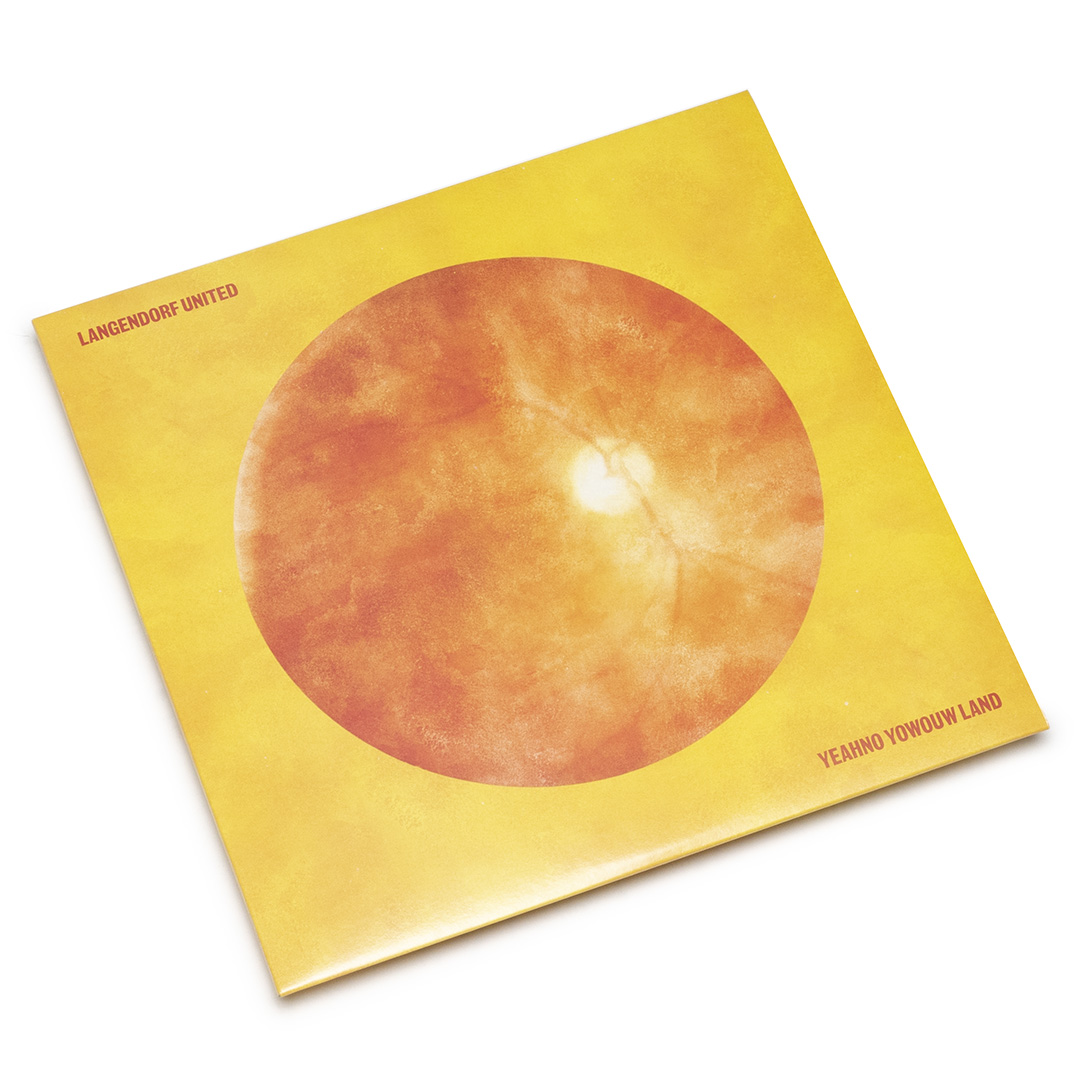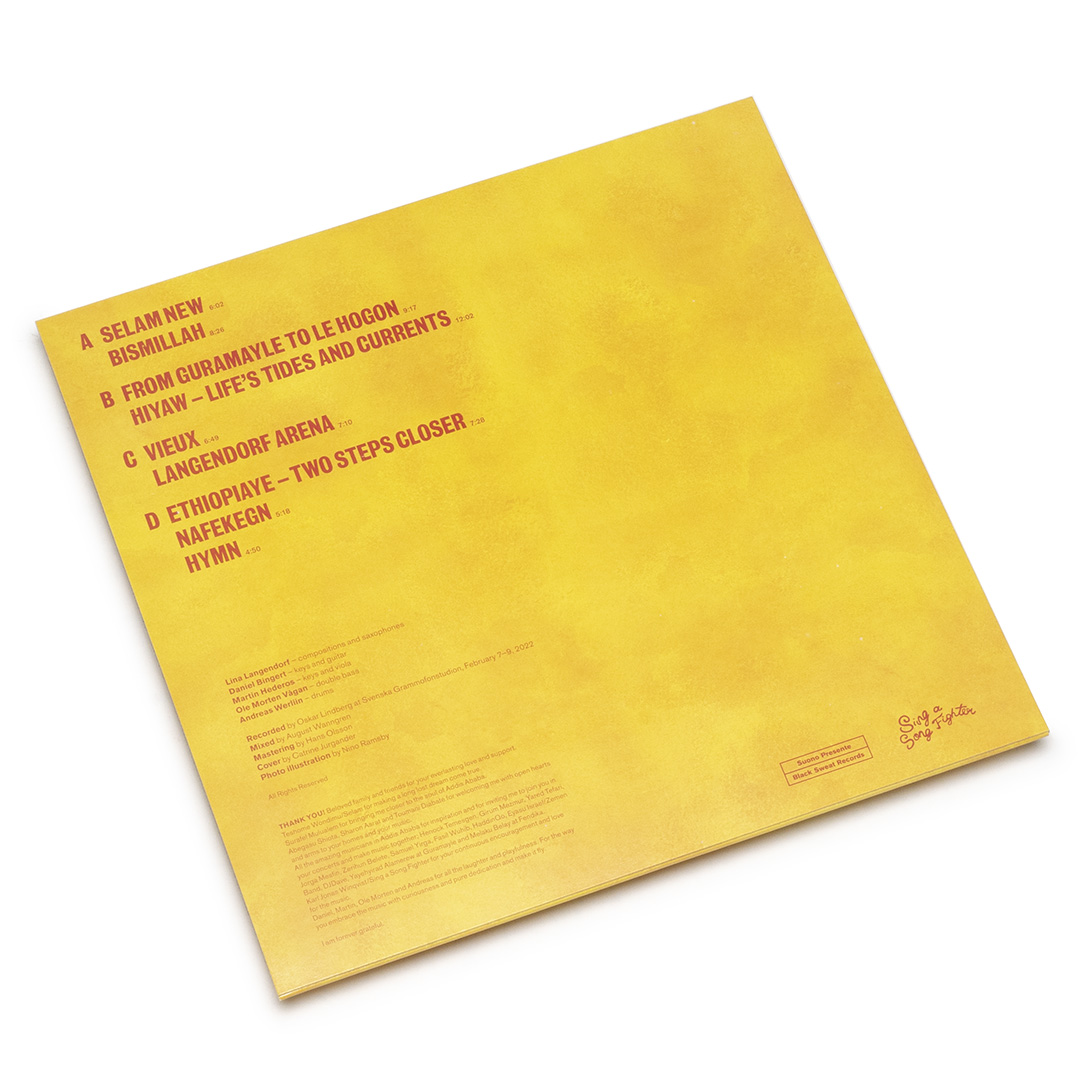 With Langendorf backed by the ensemble of Daniel Bingert on keys and guitars, Martin Hederos on keys and viola, Ole Morten Vågan on double bass, and Andreas Werliin on drums, the nine tracks - spread over this beautiful double LP - of "Yeahno Yowouw Land" are the culmination of the saxophonist's love affair with Ethiopian music, hybridizing many of its more striking characteristics within a broader palette that nods toward the work of such luminaries as Wayne Shorter, Pharoah Sanders, and Archie Shepp.

Like Black Sweat's other offering in this batch, Nexus' "The Call, For a New Life", Langendorf United's "Yeahno Yowouw Land" embraces a heady mix of driving rhythms and grooves, played against the rich adventurousness of spiritual and free jazz. Importantly, the music that Langendorf United delivers in not appropriation or pastiche, but rather falls within a similar territory to the work of projects like Natural Information Society or 75 Dollar Bill, which deploy touchstones from the music of North Africa to create something entirely different. In other words, while there are hints of Ethiopia, "Yeahno Yowouw Land" in no way sounds like or masquerades as the country's music, be it historical or present.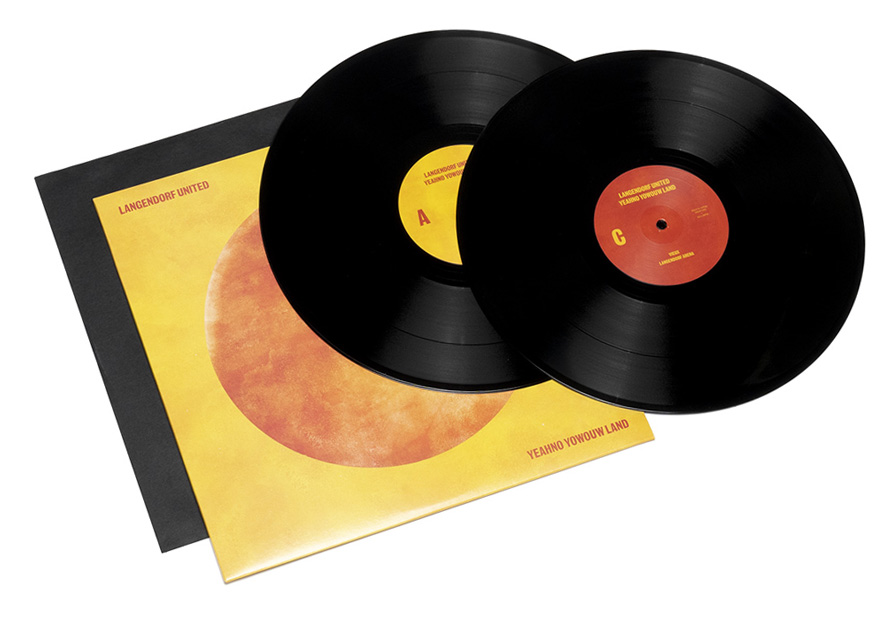 Driving and funky, what possibly sets "Yeahno Yowouw Land" apart is the hypnotic repetitiveness that helps define the form of any of the album's compositions, nodding toward Krautrock and Kosmische, encountering a band of virtuosic skill weaving complex tonal combinations and intersecting polyrhythms into a tapestry of sound that provokes the mind while making the feet want to dance. In many ways, this is highly unexpected form of "fourth world" jazz.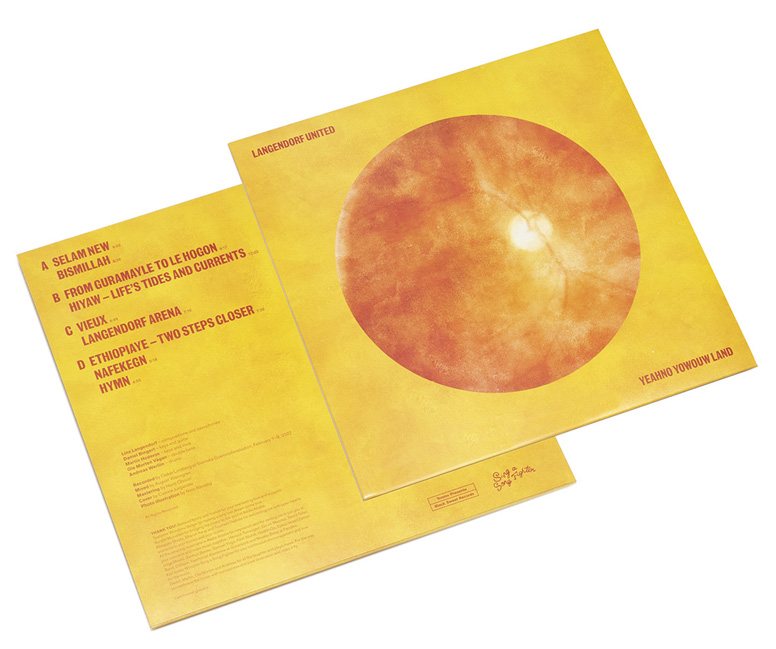 Beautiful, brilliant, and intoxicating, with Langendorf United's "Yeahno Yowouw Land" Black Sweat has once again opened up a window into some of the most adventurous and thrilling music currently unfolding on the contemporary scene. Issued as a beautiful double LP, this one really gets its hooks into you and shouldn't be missed.