Nicole Lachartre
The Belgian imprint, Metaphon, returns with what might just be their most important releases to date, "Mundus", the first ever release dedicated to the French electroacoustic composer Nicole Lachartre. Gathering ten never before released recordings - almost her entire output from the 1960s and '70s - across an astounding 3LP box set, issued in an edition of 200 copies, housed in a hardboard linen box with silkscreened titles, and a 12 page booklet, it's an absolute revelation on the monumental scale. Unveiling a crucial and singular composer, carried by a rare sensitivity, it's easily one of the most historically significant releases of the year.
By Bradford Bailey, 10 May 2023

Working at a slow, meticulous pace, for a decade and half, Metaphon - the Brussels based imprint run by Timo Van Luijk - has continuously illuminated fascinating trajectories within a number of historically neglected contexts of electronic music and sound art. Primary focused on works produced in Belgium - with their own criteria of personal taste guiding them well - they've produced an incredibly important body of albums that endeavour to respect and support radically forward-thinking music and those who make it. The last year or so has witnessed the label delve into increasingly more ambitious ground with some killer releases by Jacques Bekaert, Toshi Ichiyanagi, Michael Ranta, and Takehisa Kosugi, Johannes Fritsch, and Jan Bruyndonckx.





Nicole Lachartre's "Mundus", the latest entry in the Metaphon catalogue, ups the game even further and stands among their most significant on historical terms. The first ever release dedicated to the French composer, musicologist and writer, sprawling across a stunning 3LP box, it stands high among the most striking revelations in electronic and electroacoustic music we've encountered in some time. Issued on black vinyl in an edition of 200 copies, housed in a hardboard linen box with silkscreened titles, and a 12-page booklet with tracks info and text by Vincent De Roguin and Mark Harwood, notes by Lachartre and a rare portrait photo from 1969, it's as beautiful as the sounds it contains.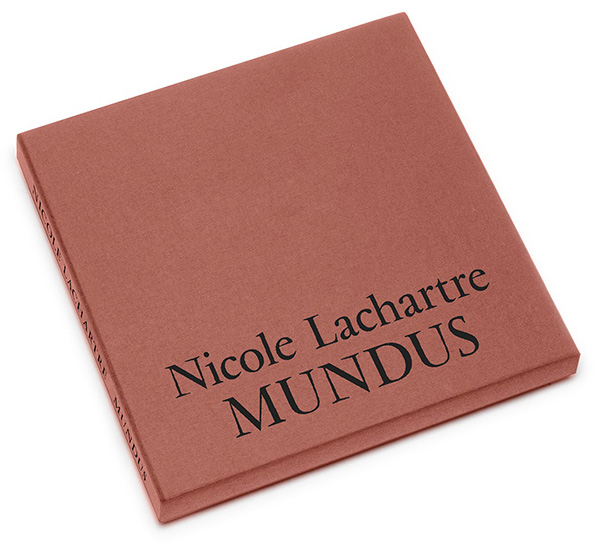 Metaphon's remarkable work, presented across the length of Nicole Lachartre's "Mundus" box, stands high within a broader movement of efforts, relating to the historical reappraisal, that has been unfolding over the last 20 or so years, offering new access to under-celebrated artists from the 20th Century. This is particularly relevant in the case of female avant-garde and experimental composers, who operated in a world dominated by their male peers and were rarely given the attention they deserved. Lachartre (1934-1991) is certainly one such case. Born in Paris and trained at the Paris Conservatorie under Jean Rivier, Darius Milhaud and André Jolivet, across the length of her career she worked as both a composer and a writer, in addition to founding the Association pour la Collaboration des Interpretes et des Compositeurs to facilitate mixed electro-acoustic and instrumental performances. Despite her deep commitment to her practice, creating works for theater, solo instruments, chamber ensemble, tape and mixed electroacoustic and instrumental music, until now her work has remained virtually inaccessible in recorded form.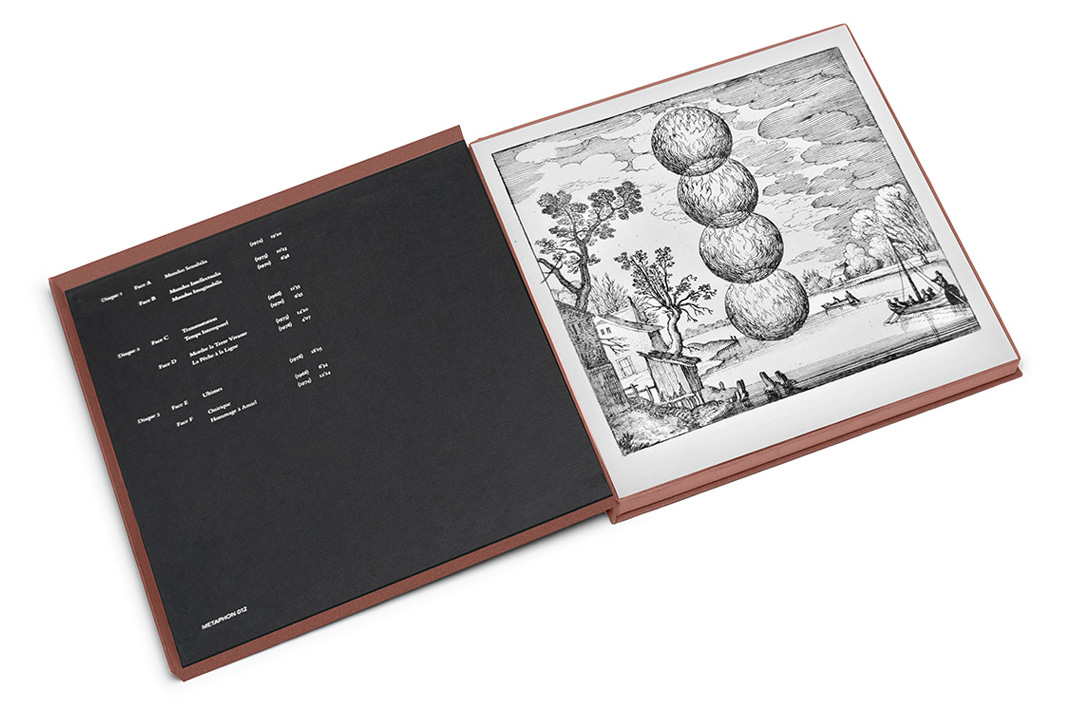 "Mundus" collects almost the entire body of electronic and concrete music that Lachartre created in the '60s and '70s - ten pieces, ranging from relatively short gestures of around four minutes in length to side long efforts that fall in around the twenty minute mark - beginning with her first tape composition from 1968, which was recorded in Pierre Henry's Apsome studio, and a number of electronic and electro-acoustic pieces recorded at the IPEM in Ghent, all of which are previously unreleased. Each step of the way, the collection reveals a deeply singular composer, led by a deft hand and ear, producing works that, while entirely of their moment and aligned with the dominant movements of electroacoustic practice of their day, stand slightly out on their own.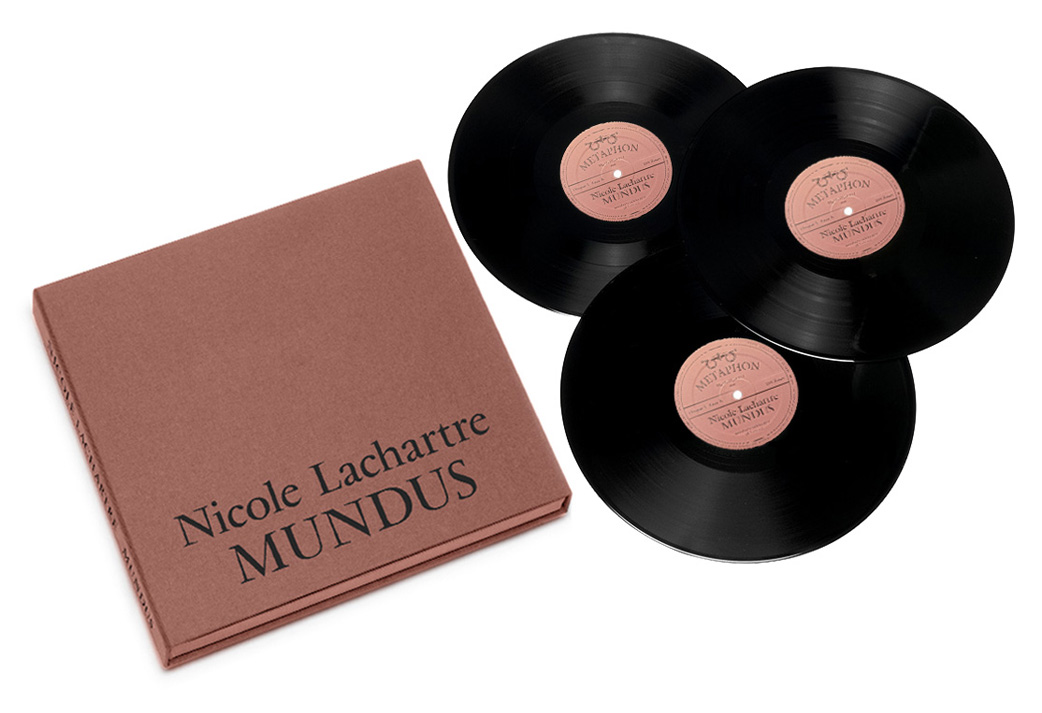 Lachartre's efforts are imbued with an uncanny sense of sensitivity and emotiveness, often delving toward the more brooding and darker sides of the temperament, transferring her sounds and sources, into mysterious psychological spaces, operating on an immersive scale. Partially noteworthy, in addition to her remarkable approach to resonance, ambience, and complex tonal combination, is the composer's use of rhythm and percussive elements, ranging from real world clatter, collaged into cascading abstraction, to more delicate pulses of sonority.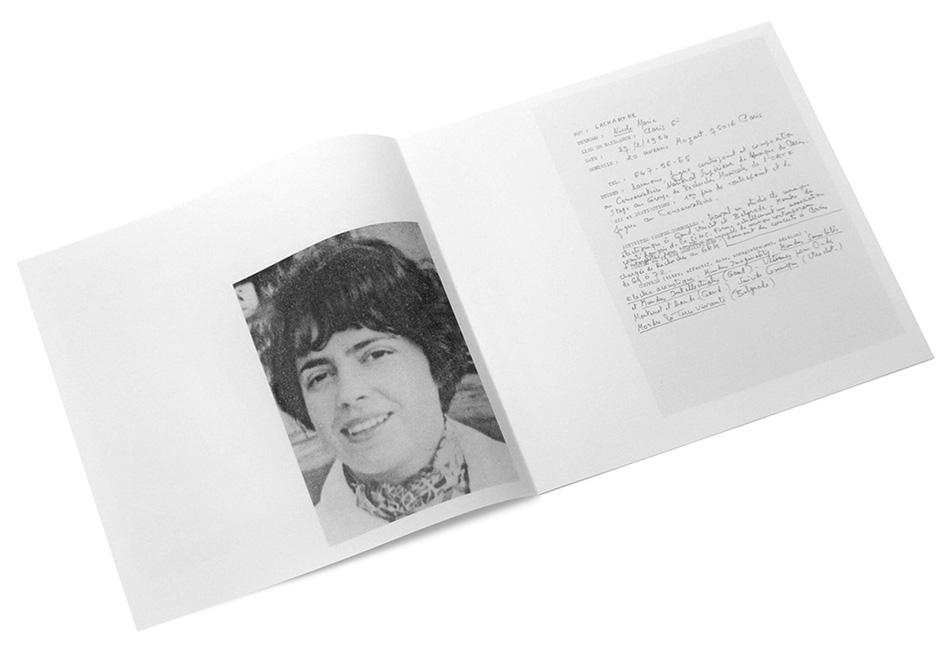 Like so many unearthed artefacts before it, "Mundus" carries with it highs and lows: a grim acknowledgement of history's sins of neglect and the joys of revelation that bring with it an astounding body of work that we are now capable of encountering for the first time. Nicole Lachartre is unquestionably a composer of great stature, whose work stands up there with many of the greats. Let's hope that Metaphon's incredible work pays off and she finally receives the recognition and acknowledgment that her work has always clearly deserved.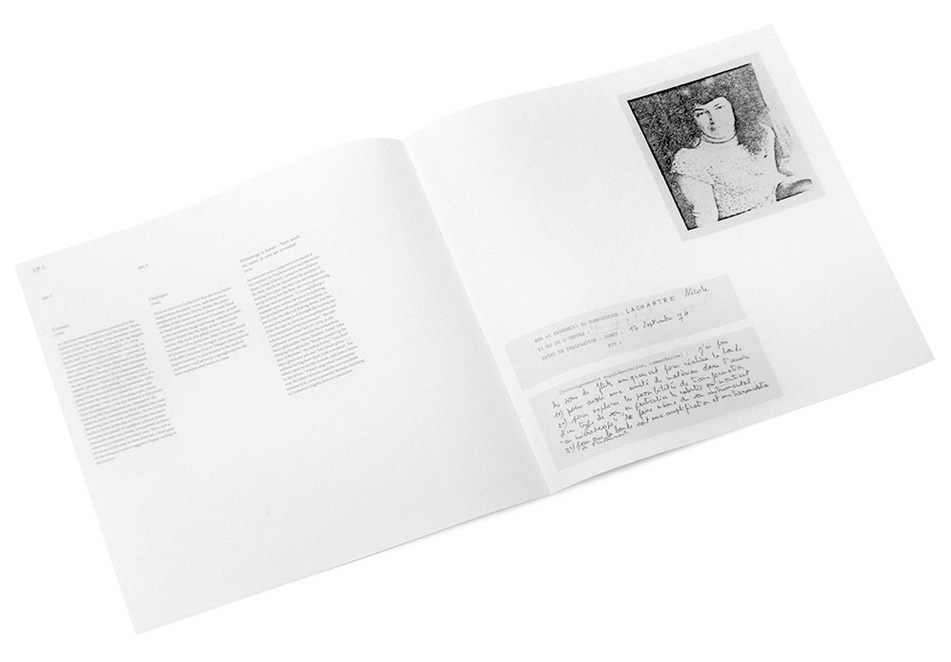 "Mundus" is released on triple black vinyl in an edition of 200 copies, housed in a hardboard linen box with silkscreened titles, and a 12-page booklet with track info and text by Vincent De Roguin and Mark Harwood, notes by Lachartre herself and a rare portrait photo from 1969. It's a monumental piece of work on the part of all parties involved and shouldn't be missed. As highly recommended as they come.