Oiro Pena - Puna
Still riding the fumes of last year's brilliant "Cooper's Test", the Finnish ensemble, Oiro Pena - helmed by the drummer and composer, Antti Vauhkonen - returns with "Puna", a brand-new LP from the Canadian imprint We Are Busy Bodies. A stunning immersion into the contemporary realm of spiritual jazz, echoing the idiom's historical highs while pushing forward toward unknown futures, once again we find ourselves enrapt by the multifaceted offerings of the Scandinavian avant-garde scene.
By Bradford Bailey, 30 August 2023

It's a particularly interesting moment for jazz. Arguably the greatest musical art form to have emerged from the 20th Century, following its heights of popularity achieved during the 1960s and the towering creatively accomplishments reached in the '70s, for decades the idiom entered a state of decline. While it chugged along, and a great many artists continuing to create groundbreaking and important music, by the '80s it had lost its place in the popular imagination, becoming a music attended to by predominately aging men and failed to replenished with vital or young blood, listeners and players alike, placing it at risk of academic stasis or cloistered, self-affirming elitism. Fascinatingly, just as it seemed all was lost, a new generation of players have begun to emerge from various corners of the globe in recent years - Angel Bat Dawid, Makaya McCraven, Kamasi Washington, Jeff Parker, Shabaka Hutchings, Nubya Garcia, Nala Sinephro, etc. - drawing on the music's rich and multifaceted history and infusing the spiritual, free, and bop with touchstones drawn from hip hop, electronic dance music, funk, soul, reggae, and dub - to reform this music in their own image and draw in new and vibrant generations of listeners.

While Los Angeles, Chicago, and London are unquestionably at the forefront of this movement, artists from Scandinavia are increasingly entering the fold. Early this year we sang the praises of the Swedish ensemble Langendorf United and back in 2022 we highlighted the work of the Finnish group Oiro Pena, drawing the bubbling ferment occurring in the region to light. Now Oiro Pena returns with "Puna", their fifth full-length, issued as beautiful LP by the Canadian imprint We Are Busy Bodies. A rollicking expression of contemporary spiritual jazz, drawing on the golden era of Impulse - John and Alice Coltrane, Sun Ra, Pharaoh Sanders, Archie Shepp, etc. - while feeling fresh and of this moment, it's yet another beautiful expression of jazz's current flowering across the world. Issued in a very limited edition of 500 copies, once the word gets out on this one it's bound to fly.





Oiro Pena is a Finnish jazz collective helmed by prolific composer Antti Vauhkonen, who has been well known and celebrated for his work in the outfit, Soft Power, and efforts under the monikers Melufantti and Pentti Oironen. With a background in electronic music, Vauhkonen explains his movement toward the context of avant-garde and spiritual jazz that has been slowly developing over the last five or so years: "It came from Krautrock first, I started listening to Can, and searched through all the psychedelic German rock bands. There were a lot of jazzier elements there, horns and saxophones, I think it came from there, and then I found Miles Davis and John Coltrane (and) started listening to the early Sun Ra material."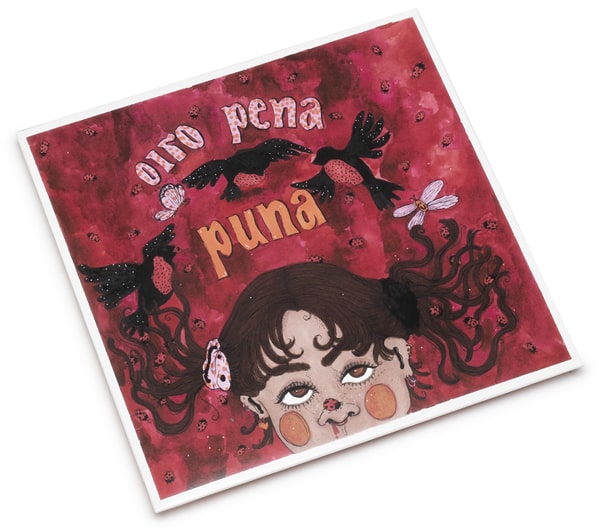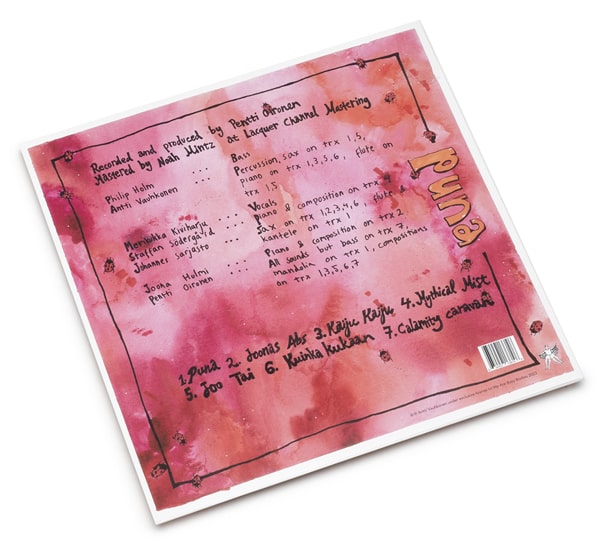 Oiro Pena has been the primary vehicle for this shift. With a rotating cast of players - and sometimes just Vauhkonen working solo under the guise - over the last few years, the project has issued a startling number of full-lengths and EPs, ranging from funky excursions, bedroom recordings of lo-fi spiritual jazz, flute driven phantasms, and a fair bit between. "Puna", Oiro Pena's latest, was recorded in bedrooms, studios and other locations around Helsinki during 2022, and draws a heady mix of lo-fi spiritual jazz, experimentation, and avant-gardism into its rich forms.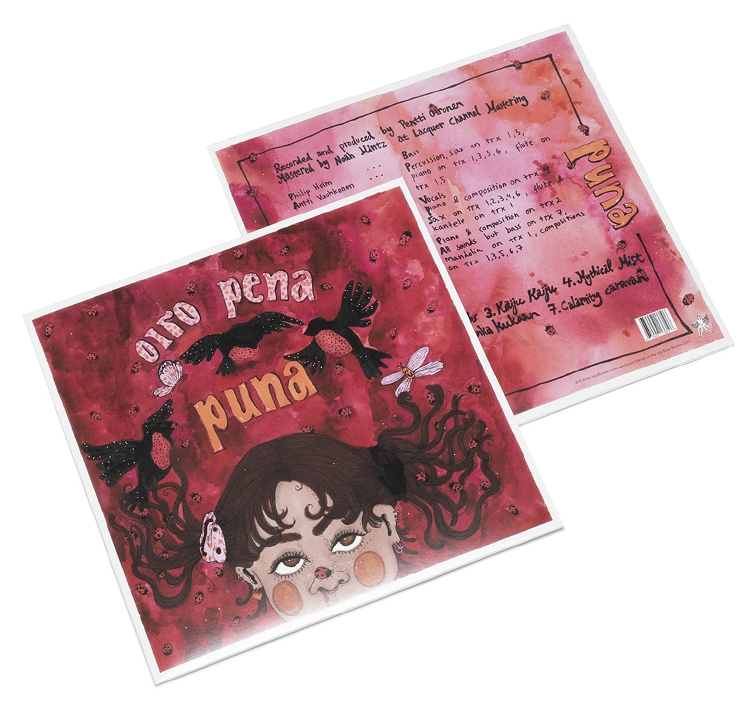 Of all the albums we've heard from Oiro Pena so far, "Puna" is arguably the most directly centred within that which is recognisably jazz. Comprising seven compositions, four of which -' Puna', Kaiju Kaiija', 'Kuinka Kukaan' and 'Calamity Caravan' - encounter the band in dancing interplay with the vocalist Merikukka Kiviharju, carving a sonorous that speaks in deep resonance to that encountered in the work of Kelan Phil Cohran (notably "African Skies") and June Tyson era Sun Ra, with her voice matched in intensity by Johannes Sarjasto's saxophone and Staffan Södergård's piano.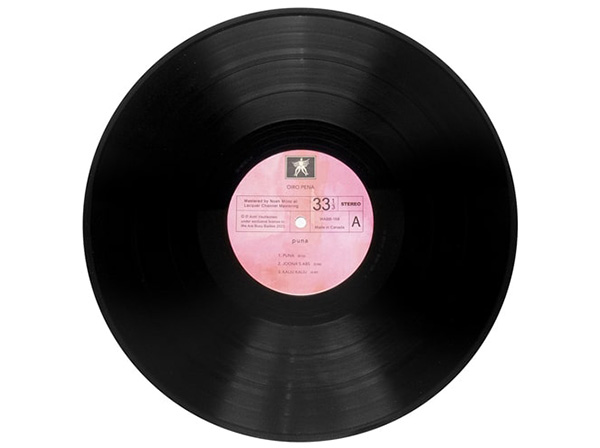 As is often the case with Oiro Pena releases, "Puna"'s forward momentum draws upon Vauhkonen's propulsive drumming and Philip Holm's upright bass, this striking rhythm section providing the backbone around with sheets of tonal color are arranged, effortlessness moving between dense free passages of outright avant-gardism, simmering balladic moments, and chanting expressions of spiritual jazz taken to new, souring heights by Johannes Sarjasto's flute. Where Oiro Pena's previous release - 2022's "Cooper's Test"- favored long form jams that sprawled fluidly across the album's sides, "Puna" encounters them returning to slightly shorter and tighter forms while still working in perfect harmony as a whole.
Incredibly engaging and immersive, while far more indebted to historical expressions of free and spiritual jazz than a great deal of their peers (LA, Chicago, London), Oiro Pena's "Puna" is an unquestionably contemporary expression of jazz, filled with life, fire, and a desire to communicate the utterances of the soul. Available as a beautiful LP, issued in a very limited edition of 500 by We Are Busy Bodies, it's a perfect fiery high to carry the heat of the summer into the coming months.