Oksana Linde
Building on the back of some incredible work in recent years, Buh Records delivers "Aquatic and Other Worlds", the first ever release exploring the visionary synthesizer work of the Venezuelan composer Oksana Linde, comprising 12 pieces recorded between 1983 and 1989. Creatively brilliant - sculpting a fascinating counterpoint to the German movement of kosmische - and an absolute revelation on historical terms - casting crucial light in the important contributions of Latin American women to the development of experimental and electronic music - it's some of the best work Buh has done yet.
By Bradford Bailey, 15 July 2022

Since their founding during the mid-2000s, the Lima, Perú, based imprint, Buh Records, has been doing incredible work illuminating largely inaccessible and overlooked trajectories of ambitious Latin American music. With releases ranging from mind-bending contemporary gestures and stunning historical artefacts, they've allowed the image of numerous thriving contexts to emerge before our eyes. Their latest LP, "Aquatic and Other Worlds", the first ever release dedicated to veteran, Venezuelan synthesist, Oksana Linde, stands among their most efforts to date. Stunning on creative terms, it represents a leap in the efforts toward recognizing the significant contributions of Latin American women to the context of 20th Century electronic and experimental music. Issued in a very limited edition of 300 copies, complete with extensive liner notes by Linde, Ale Hop and Luis Alvarado, it's an absolute revelation and easily one of the most historically important records we've laid our hands on this year.





The history of avant-garde, experimental, and electronic music from Latin America has always been incredibly difficult to access, largely due to the effects of conservative, authoritarian governments that gained power in many countries in the region during the mid-20th Century, attacking progressive art-forms and limiting the mobility of the rich contexts of sounds that emerged in their borders. While Venezuela was less affected by this than some - falling under a military dictatorship between 1948 to 1958, before returning to democracy - its incredible contexts of ambitious, forward-thinking sounds rarely reached the world beyond. It wasn't until the early '80s that a handful of releases by artists like Ángel Rada, Miguel Noya, and Musikautomatika began to lay this to tape.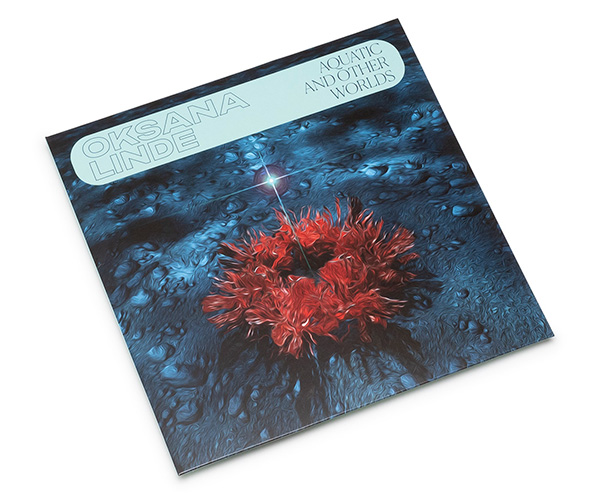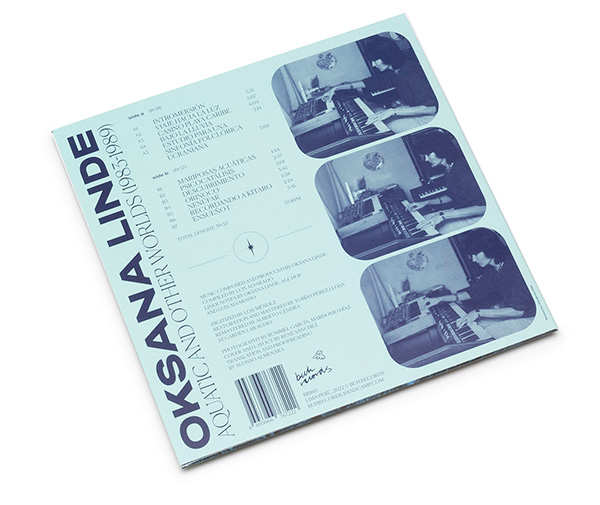 Oksana Linde belong to this same rough scene, representing an important counterpoint within a context that has long been dominated by male voices. Born in Caracas, Venezuela, in 1948, into a family of Ukrainian immigrants, Oksana Linde began playing piano as a child, but went on to pursue a career in chemical research. In 1981, at the age of 33, she left her job as a researcher due to health concerns, and began to devote her time to music and painting. She borrowed a Polymoog synthesizer, a TEAC reel to reel tape recorder, and a Moog Source, and set down to work, composing her first pieces between 1983-1984 in her own, tiny home studio. Seeking to expand her pallet, she went on to acquire a 16-channel mixer, a Roland Tape Echo, a TR-505 drum machine, a Korg M1, and years later a Korg TR-88, with which, between 1984 and 1986, she recorded more than 30 pieces, and then another 30 pieces between 1989 and 1996. Tragically, this substantial archive of works, remained unpublished, with only a handful of them released in recent years on Bandcamp and few compilations.
Thanks to Buh, we now have access to some of the most striking works in Linde's output. "Aquatic and Other Worlds" gathers, across the LP's two sides, 12 brilliant and singular compositions that place her alongside other female pioneers of electronic music like Delia Derbyshire, Daphne Oram, Suzanne Ciani, and Laurie Spiegel. Like a great deal of electronic music from the second half of the 20th Century, her work stretches beyond the boundaries of any specific geography or culture, seeking something almost universal and beyond, weaving a deep sense of abstraction that seems to allude to the vastness of the sea and outer space.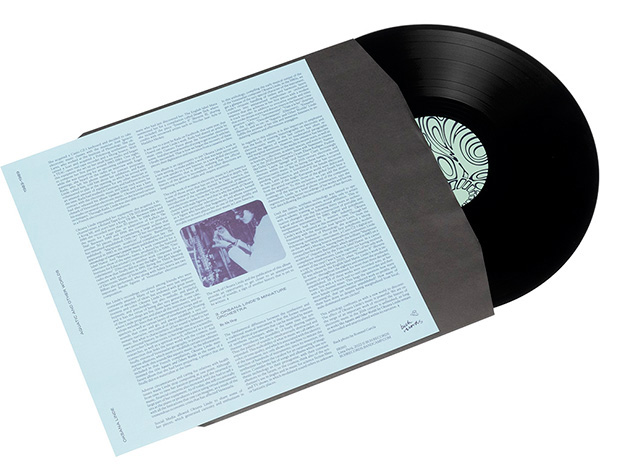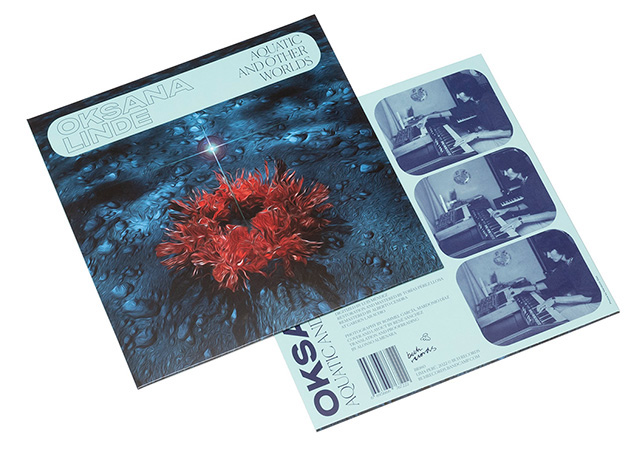 While almost entirely distinct and deeply personal, the 12 works that make up "Aquatic and Other Worlds" present a fascinating counterpoint to similar gestures pioneered within the German kosmisch and Berlin School scenes by artists like Tangerine Dream, Cluster, Harmonia, Popul Vuh, Wolfgang Riechmann, Adelbert Von Deyen, etc., with spacey lines of electronic tonality and texture, sculpting mind expanding reaches, often augmented by the presence of metronomic beats. A thrilling journey into the inner world of a brilliant and sinfully overlooked creative mind - more dense, complex, and moody than contemporaneous gestures of ambient and new age, while still feeling natural, exploratory, and free - "Aquatic and Other Worlds" is nothing short of a revelation, and a crucial unveiling of an important chapter in the history of electronic music.
Needless to say, Buh has done it again, delivering a great service to culture and our understanding of the development of experimental and electronic music in Latin America, adding a crucial piece to the puzzle of the rich scene that emerged in Venezuela during the early '80s. Oksana Linde's "Aquatic and Other Worlds" is issued in a very limited edition of 300 copies, complete with extensive liner notes by Linde, Ale Hop and Luis Alvarado, and is likely to fly when the word gets out. Grab one while you can.