Francesco Paladino / The Doubling Riders
Reemerging on vinyl for the first time since its original 1985 release, B.F.E delivers a stunning reissue of Francesco Paladino & The Doubling Riders' debut LP "Doublings & Silences Volume I". Among the most sought after documents of '80s Italian minimalism, its visionary sounds - blending ambient music with raw experimentalism and the spirit of punk - remain startling ahead of their time nearly 40 years it first appeared. Arguably one the most exciting albums recently reissued, this is genre-defiant creativity at its absolute best.
By Bradford Bailey, 25 January 2022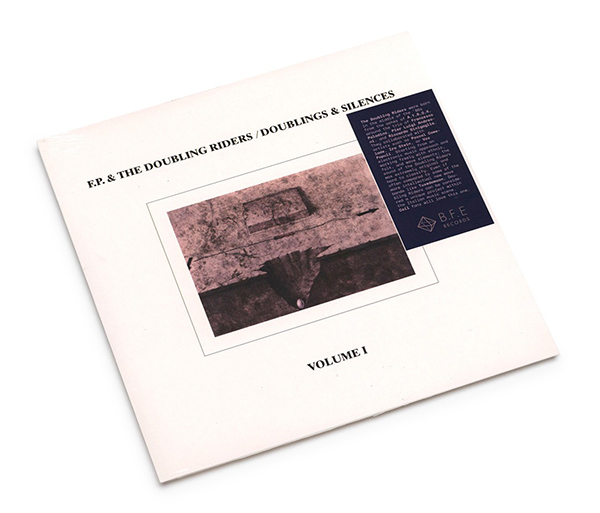 Initially emerging across the second half of the 1970s under the guidance of artists like Luciano Cilio, Roberto Cacciapaglia, Giusto Pio, Franco Battiato, Prima Materia, Walter Maioli, and Lino Capra Vaccina, the Italian movement of musical minimalism stands apart from its international peers. It is a world of intersecting lines, unexpected meetings, and networks of collaboration, the resulting sounds of which continue to defy any easy sense of categorization. As the movement evolved into the '80s, it took on new experimental forms, further challenging perceptions of how minimal music could be understood to be, a high point of which is the debut album of F.P. & The Doubling Riders, Doublings & Silences Volume I, originally issued by Auf Dem Nil in 1985, and now receiving its first ever vinyl reissue via the Spanish imprint B.F.E. A stunning hybrid of ambient music, classical forms, raw experimentalism, and flirtations of industrial, created by the all star duo of Francesco Paladino and Pier Luigi Andreoni with a cast contributors, for decades it has justifiably remained one of the most sought-after records from this incredible spectrum of creativity in sound.
Emerging during the early 1980s from the ashes of the experimental / minimal wave project, A.T.R.O.X., The Doubling Riders began as a collaboration between musical heavyweights, Francesco Paladino and Pier Luigi Andreoni, before being joined by Riccardo Sinigaglia of Futuro Antico fame, in addition to an evolving, diverse cast of international voices - Pascal Comelade, Ira Stein and Vox Populi, etc. - who contributed to the group's four seminal releases, issued between 1985 and 1991. A high point of Italian experimentalism that flirted with the outer edges of ambient music, hybridized with experimental electronics, New Wave touchstones, and international folk influences, during their decade of activities The Doubling Riders stood out from the pack as one of the most unique projects within the Italian scene.





Released in 1985, Doublings & Silences Volume I encounters The Doubling Riders in their earliest incarnation, prior to the joining of Riccardo Sinigaglia, working under the moniker F.P. & The Doubling Riders, with a cast of informal contributors, Franco Fornasari, Leone Soprani, Alberto Andreoni, Gnouf Tap, Marino Benvisi, Alain Neffe, Gianni Defelici, and Giovanni Sturmann, as well as Arash Khalatbari and Mithra from Vox Populi!. Revealing the remarkable spirit of inclusiveness that guided the project, rather than simply enlisting artists to help realize their own vision, their debut encounters Paladino and Andreoni working within the ensemble to render a series of sixteen works, some of which were created collaboratively with members of ensemble, with many composed entirely by those individuals rather than by themselves. Only two tracks on the album were completely composed by the duo alone.
A body standing contradictions - a pitch perfect document of its moment that defies many perceptions of what moment was - Doublings & Silences Volume I comprises a series of pastoral gestures in meditative ambience - incorporating a vast range of acoustic instrumentation, electronics, and challenging vocals - that pull the rug from beneath the tendency to associate these kinds of sounds with '80s New Age. Not only is the presence of rigorous experimentation palpable, but so too are the brooding temperaments and cultural challenges of punk, new wave, and industrial music, winding their way across two sides that build bridges between territories newly opened by artists like Brian Eno and Harold Budd, and those of roughly concurrent projects like The Durutti Column, Coil, and Dome, as well as occasionally stepping even further afield with tracks like HF A1 and Chinese Rain - cosmic synth that fall between Terry Riley and the Berlin-school - and Smell into a Dream, which dips its toe into the weirder side of angular post-punk.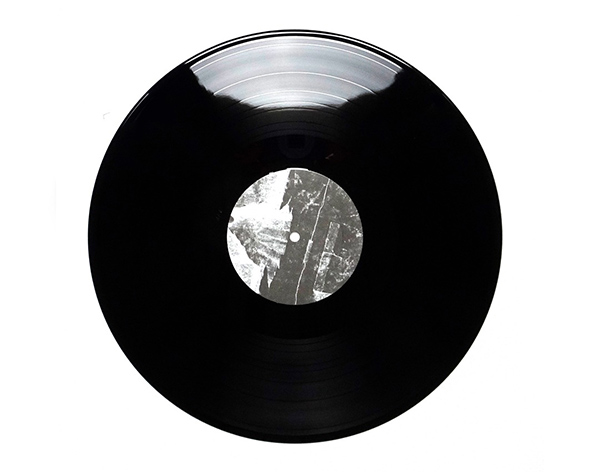 Entirely coherent across its length, while remaining impossible to sum up, F.P. & The Doubling Riders' astounding debut, Doublings & Silences Volume I, not only stands as one of the greatest artefacts of 1980s Italian minimalism, but of European experimental practice at large. Slightly predating more well-known albums like Andreoni & Paladino's Aeolyca, and Andreoni's output within Andreolina, An Island in the Moon, in addition to its captivating sounds, it offers a perfect window into the roots of so much of what was to come. B.F.E's beautiful vinyl reissue - the first ever pressing since the album's initial 1985 release - is remastered from the original tapes and pressed on 180-gram vinyl, housed in a sleeve that reproduces the original, and comes with an insert. This is a long time coming, and it's not going to sit around form long. Dive into the wild and wonderful sound and come up changed.