Pharoah Sanders - Live in Paris 1975, Lost Ortf Recordings
Since launching in 2017, the Parisian imprint, Transversales Disques, has set an incredibly high bar. Every release in their growing catalogue has sent us reeling in ecstatic, revelatory joy, yielding an ever increasing sense of anticipation and excitement about what they might have coming next. Their latest, an LP of absolutely astounding recordings made live in Paris during 1975, by none other than American spiritual jazz titan, Pharoah Sanders, doesn't disappoint. Not only is it a mind-boggling body of work - leaving you wondering where it's been all along - it is unquestionably one of their most incredible records to date.
By Bradford Bailey, 16 March 2020
Few will need introduction to the work of Pharoah Sanders. He is a titan with few equivalents in histories of free and spiritual jazz. The creator of some of the most important and singular records in these fields, Sanders, who was once described by Ornette Coleman as "probably the best tenor player in the world", is equally noted for his work with artists like John Coltrane, as a member of his groundbreaking final quintet, Alice Coltrane, Leon Thomas, Ornette Coleman, Don Cherry, and Sun Ra, often rendering a remarkable influence over the results.

Live in Paris (1975), the recording uncovered and released here by Transversales Disques for the very first time, captures a live performance of Pharoah Sanders' Quartet in Paris, made on November 17th, 1975, at the Grans Auditorium / Studio 104. It features Sanders on tenor sax, Danny Mixon on piano/organ, Calvin Hill on double bass and Greg Bandy on drums.





Recorded at roughly the end of Sanders' seminal period working with Impulse! records, in a series of crystal clear, beautiful recordings - so much that were it not for the audiences applause you might doubt that they were captured in a live venue - we encounter two of his most iconic tracks from the era - The Creator Has a Master Plan and Love Is Everywhere, the towering Love Is Here, Parts 1&2 - three full years before it would appear on 1978's Love Will Find a Way, the Billy Eckstine penned Coltrane mainstay, I Want To Talk About You, and the never before released Farrell Tune.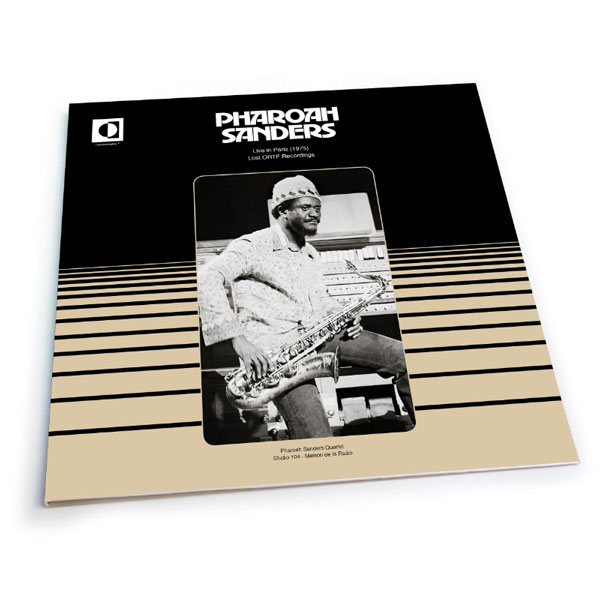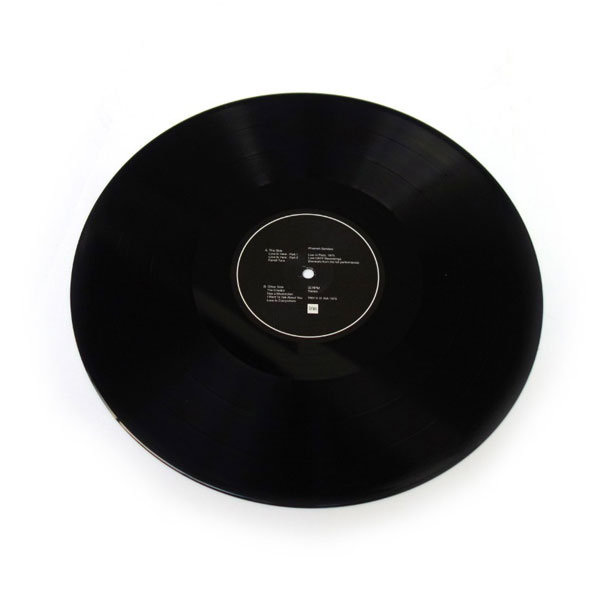 Threaded with deep grooves, ranging from spiritual, laid back depths to hard blown fire, all realised by rock solid, in the pocket playing that rests within the heights of mastery, it's impossible not to get lost in the immersive world of these sounds. This is live jazz at its heights during the mid '70s as it's rarely able to be heard.

Crucially, from a historical perspective, Live in Paris fills a much needed void in Sanders' catalog of recordings and activity, partially explaining where he was creatively between the release of 1974's Love In Us All, and 1977s Pharoah.




Soulful and vast in range, Live in Paris (1975) brings Pharoah Sanders at his height to life. Produced with all the love and care by Transversales Disques in a deluxe edition, mastered from the original master tapes, and released in a beautiful gatefold tip-on jacket, with exclusive liner notes and pictures.

This one is so good you won't believe that it is the first time it is released. As essential as they come and easily one of the most important releases in jazz this year!