Piotr Kurek - Smartwoods
The Warsaw based musician and composer, Piotr Kurek, is in the midst of a particularly stellar run. 2022 witnessed the reissue of his 2012 LP, "Edena", as well as the release of "World Speaks", and earlier this year we were graced with "Peach Blossom", a brilliant exploration of the human voice. Now he returns with "Smartwoods", issued by Unsound. Truly stunning from start to finish, encountering Kurek drawing on inspiration from the realm of visual art and drawing on touchstones from early music, baroque music, experimental jazz, and contemporary computer music, this seven-part composition is yet another high-water mark from one of the most talented and unique composers working today.
By Bradford Bailey, 04 November 2023

An offshoot of the highly acclaimed Polish festival, since its launch in 2021, Unsound has delivered a careful curated series of releases that have been fitting of its name, notably Sofie Birch and Antonina Nowacka's "Languoria" and "Community of Grieving" by Zosia Hołubowska and Julia Giertz, which both appeared last year. Now they return with one of their most striking releases to date, "Smartwoods", by none other than Piotr Kurek, one of our favourite composers working in the contemporary landscape of experimental sound. Where his previous LP, "Peach Blossom", issued earlier this year, encountered Kurek delving into the realm of sung and synthesised vocal harmonies, here we find him developing a sprawling root system of tiny melodic phrases, drawn from both acoustic and electronic instruments, that loop and curl around subtly evolving instrumental thickets. Absolutely stunning from start to finish, this beautiful LP, issued in a limited edition of 300 copies on black vinyl by Unsound - who specially commissioned the work - presents yet another proof of Kurek's immense talents.





For more than a decade and a half, the Warsaw based musician and composer, Piotr Kurek, has slowly emerged as a definitive force in the landscape of contemporary experimental music, issuing a remarkably singular body of recordings for labels like Black Sweat, Hands In The Dark, and Edições CN, as well is within the ensembles Abrada, Ślepcy and Suaves Figures. Viewed collectively, Kurek's work plow against the grain and arguably even himself, bridging the territories of modern classical composition, musique concrète, electronic and electroacoustic music, wonky jazz, and dance music, creating an entirely singular, almost lawless world that pointedly avoids any fixed proximity, practice, or aesthetic.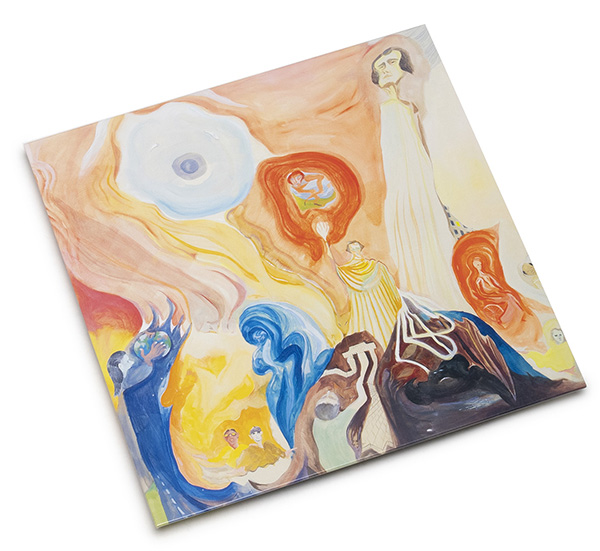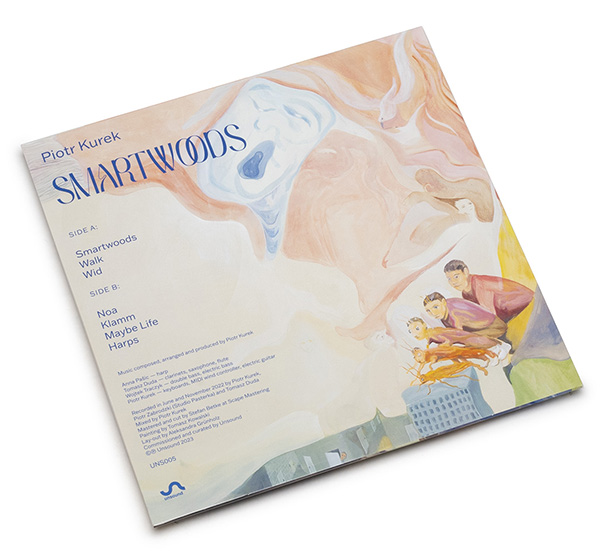 Ideas and external touchstones are key features in process of drawing Kurek's works into existence, sculpting a fascinating, dualistic form of conceptualism where the sounds share equal space with what brought them to be. Like Kurek's painterly 2021 album "World Speaks", "Smartwoods" is inspired by the realm of visual art, in this case the whimsical work of Algerian-French graphic designer Jean Sariano.

Taking its cues from early music, baroque music, experimental jazz, and contemporary computer music, "Smartwoods" is made up of seven distinct segments that blur their acoustic and electronic elements into a sprawling expanse of detailed abstraction, gently echoing both Sariano's work, as well as that of the Polish painter Tomasz Kowalski, whose work graces the album's cover; its shapeshifting creatures and miniature stories reflecting the music's immersive sense of fantasy. Played by the ensemble of Anna Pašic on harp; Tomasz Duda on clarinets, saxophone, and flute; Wojtek Traczyk on double bass and electric bass; and Kurek on keyboards, MIDI wind controller, and electric guitar, the album's pallet of sound twists under the guidance of computer processing and synthesis, unfolding an immersive, dream laced world within which each player is intertwined as a living, breathing whole.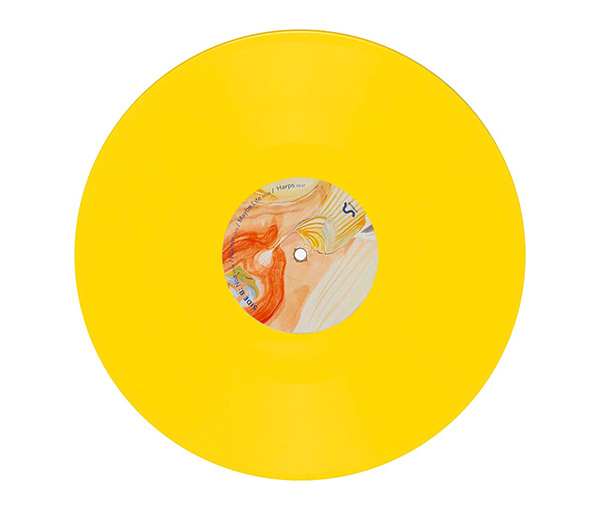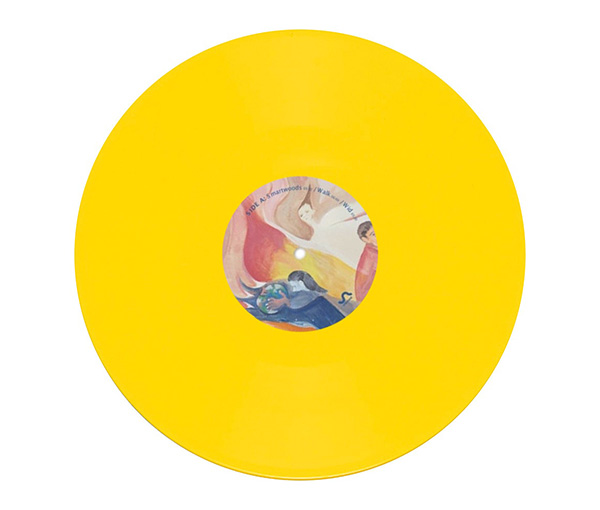 Resting within the uncharted realms between the more abstract trajectories of ECM jazz, the complex structures favored by members of the AACM, and the warm embrace of library music, Kurek's "Smartwoods" is a true marvel of contemporary composition, managing to be deeply engaging and inviting while remarkably challenging and slow in its revelations. It's one of those records that reveals new dimension and scope with every spin. As with everything Kurek does, it comes with our highest possible recommendation. Issued by Unsound in a very limited edition of 300 copies on yellow vinyl, once the world gets out, this one isn't going to sit around.