Prima Materia
From Superior Viaduct comes one of the most exciting reissues of the year, Prima Materia's 1977 LP "La Coda della Tigre". A masterpiece of vocal drone and minimalist music, its dense harmonics and overtones induce trance-like states, providing one of the most creatively thrilling, immersive experiences that we can call to mind. Reissued for the first time on vinyl with its original cover, there's been nothing quite like it before or since.
By Bradford Bailey, 15 April 2022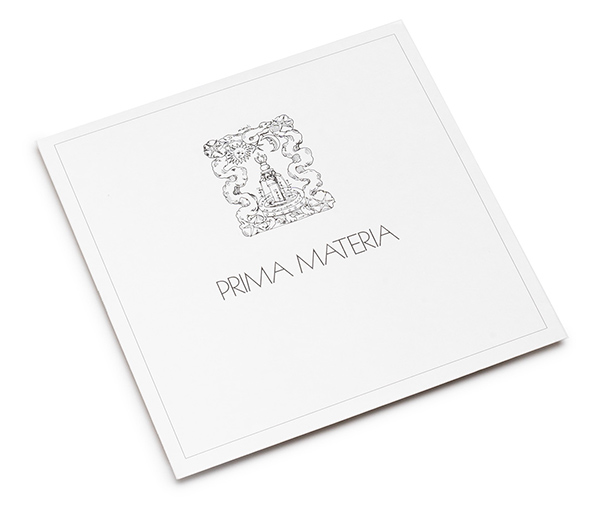 We can't seem to sing the praises of Superior Viaduct enough. Over the last decade, the label has become synonymous with making the improbable and impossible real. One after another, spanning nearly all idioms of ambitious music, they've reissued some of the greatest holy grails in the history of sound. Recently, with reissues of Francesco Messina and Raul Lovisoni's "Prati Bagnati del Monte Analogo", numerous LPs from Franco Battiato's early catalogue, and Messina's "Reflex", they've begun to support one of the territories of sound closest to our hearts, Italian minimalism. Their latest, an absolutely stunning vinyl reissue of Prima Materia's lone, 1977 LP, "La Coda della Tigre", joins this fantastic run and is among the most exciting of all their releases to date. A singular effort in collectively generated vocal drone, it's easily one of the most important, unique, and creatively thrilling records within the entire minimalist canon.





Founded in San Diego, California, by the Italian composer, Roberto Laneri, in 1973, Prima Materia was an improvisational vocal ensemble that included the membership of Laneri, Claudio Ricciardi, Gianni Nebbiosi and Susanne Hendricks. Forgoing instrumental accompaniment, as well as all forms of electronic manipulation, the group centered around the research and development of unique vocal techniques - notably those used in northern India, Mongolia and Tibet - that combined overtones and elevated states of consciousness. Among its many achievements, "La Coda della Tigre" - Prima Materia's lone LP - stands as a crucial link between ancient continuums of music making, and the practices of the late 20th Century avant-garde. "La Coda della Tigre" was issued 1977 by Ananda, the label founded two years earlier by Laneri, Alvin Curran, and Giacinto Scelsi, and just like every entry in the label's slim catalogue, it is incredibly rare and sought after in its original edition.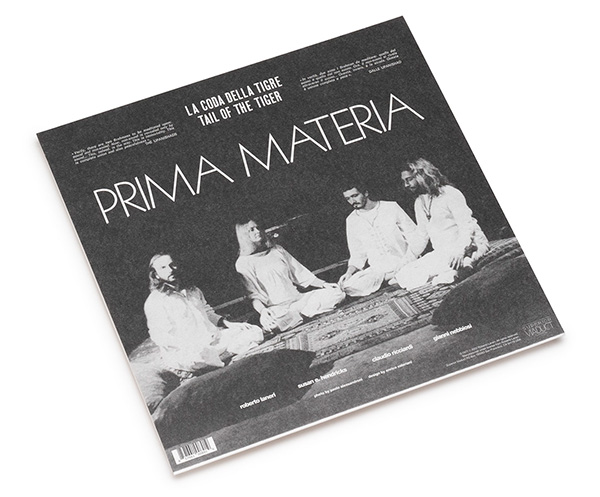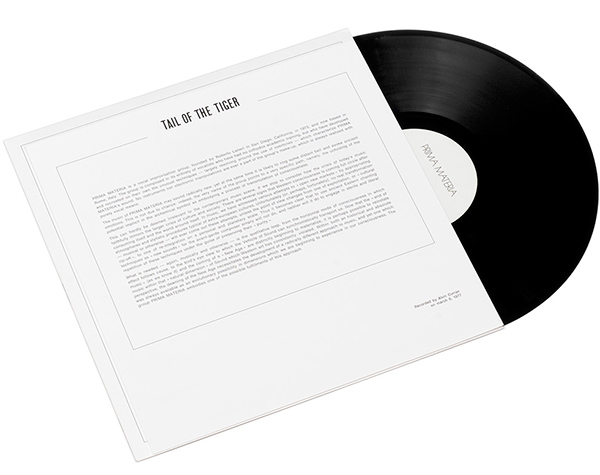 Comprising a single, extended work over two sides, for more 45 minutes the collective dives into one of the most joyous and tense musical expressions to have emerged during that decade, generating dense, trance-inducing vocal drones that seem to touch the eternal, washing the ear in rich overtones and harmonics embellishments that transcend their sources - the original instrument - in uncanny ways. As Terry Riley states in the album's liner notes, "As is the case with La Monte Young's Theatre of Eternal Music, David Hyke's Harmonic Choir and Pauline Oliveros's Deep Listening Band, Roberto Laneri has had a lifelong penchant for the droning mysteriosa of the Sound Current and with the Prima Materia ensemble he has expressed it in a disciplined, expansive and singular way."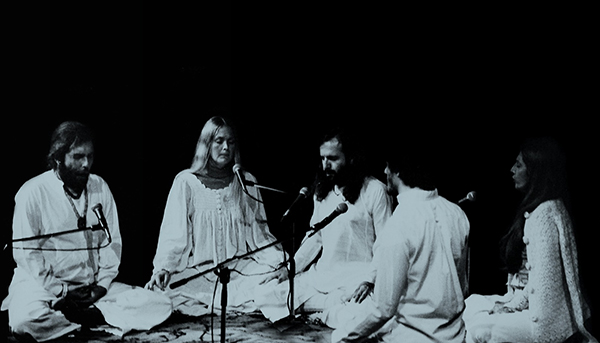 Issued for the first time on vinyl in an edition that beautifully reproduces that album's original 1977 cover, Prima Materia's "La Coda della Tigre" remains a masterpiece of minimalist and avant-garde vocal music. It is a near perfect rendering of what one images when thinking of vocal drone. An immersive listen like few others, and a testament to the power and potential of music, we can't possibly recommend it enough. Easily one of the most important reissues of the year so far.