Ramuntcho Matta - 24 Hrs
Building on the back of a body of incredible releases issued over the last few years, Emotional Rescue returns with a stunning, first time ever vinyl reissue of Ramuntcho Matta's influential 1986 gem "24 Hrs". Weaving a collective journey across the entirety of day and night, channeling the sounds of jazz and numerous traditions across the globe, its experimental approaches stitch an emotive world that brims with tension and life, and remains as startling today as when it first appeared.
By Bradford Bailey, 13 January 2022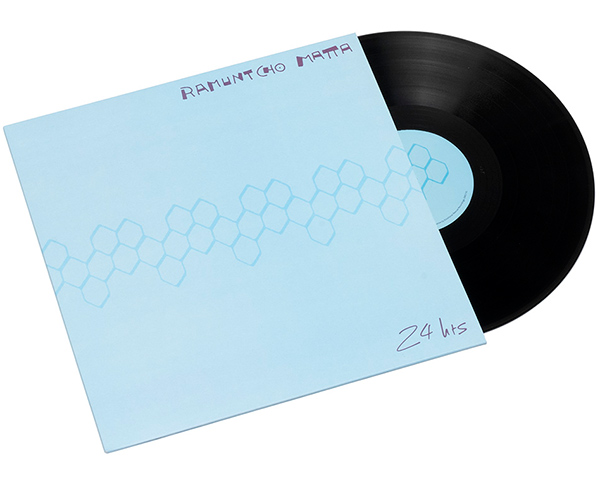 For roughly a decade, the British imprint, Emotional Rescue, has plumbed the wilder avenues of sonic creativity produced during the 1970s, '80s, and '90s, reissuing seminal records by Luis Paniagua, Michael Stearns, Elaine Kibaro, Vox Populi!, Woo, Jorge Reyes & Antonio Zepeda, not to mention dozens of others. Now, following on the ground covered by their 2016 reissue of the composer's LP, Écoute…, their focus returns to the output of Ramuntcho Matta, with the first ever vinyl reissue of his visionary 1986 LP 24 Hrs. A unique transnational approach to jazz, the album's two sides embark upon an intoxicating journey across space and time that remains surprisingly prescient and creatively enthralling nearly three decades after it first appeared.
Born in France in 1960, like many of his generation, Ramuntcho Matta began his musical career inspired by the radical and open-ended creative possibilities enabled by the advent of punk, producing post-punk records during the early '80s, as well as collaborations across numerous musical disciplines with figures like Brion Gysin, Don Cherry, Henri Chopin, Laurie Anderson, Elli Medeiros, Rhys Chatham, and others, before reaching commercial success with the post-disco hit Toi mon toit in 1985. This was a fascinating, if not entirely unexpected, foreshadowing for genre defiant albums like Écoute… and 24 Hrs, which would emerge on the heals of this momentary success.





24 Hrs, originally co-released by the French imprints, Madrigal and Cryonic, in 1986, encounters Matta delving into the world of jazz, approaching it with the irreverence of punk, the forward-thinking tactics of experimental music, and sensibilities taken from pop, drawing on numerous traditions from across the globe for the album's pallet of sound. Conceived to accompany the performance of "Labyrinth", by Joan Baixis', for Barcelona's acclaimed puppetry and visual troupe, Teatre de la Castra, the album's six work feature Matta on electronics, guitar, marimba, melodica, sanza, and vocals, joined by his regular collaborators during this era, Cacau de Queiroz on flute and saxophones, Elie Meideros and Joan Baixis on vocals, Guillermo Fellove on trumpet, Ahmeed Kawa on tablas, and Polo Lombardo on konks, collectively embarking within a moody, experimental framework that produces ground breaking results.


The first side of 24 Hrs is dedicated to five relatively short compositions, each independent and free-standing - aligned to a time of day like Indian ragas - while working seamlessly as a whole, grounded by the sounds of Matta's restrained, often minimal guitar playing and Kawa's tablas, as the ensemble weaves modal lines - often irresistibly hypnotic - that dance across highs and lows, painting images of exotic and unplaceable worlds, that form within in an idiom of jazz that feels entirely their own and of its moment, while strikingly timeless.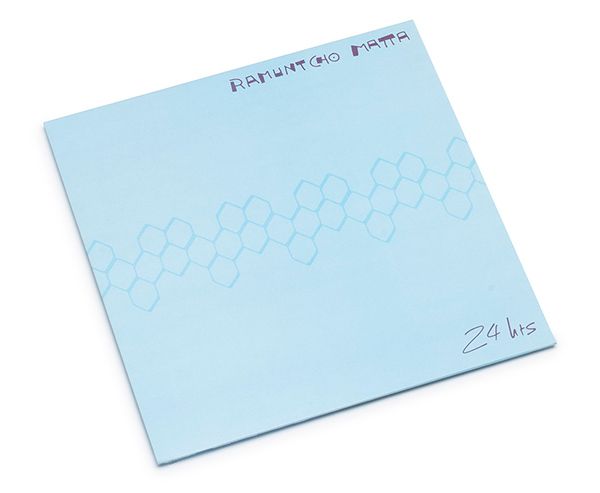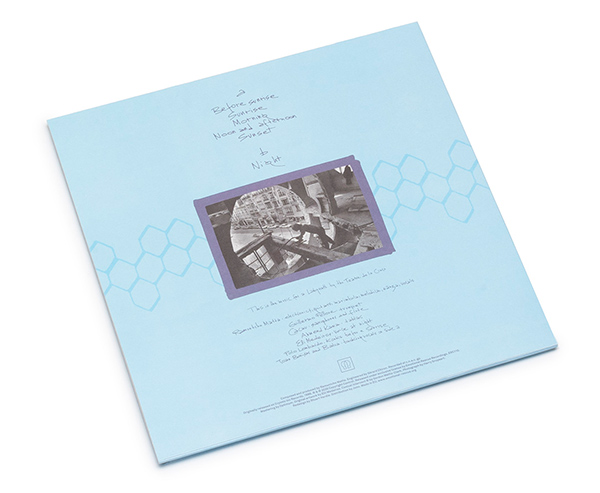 Having followed the journey across the entirety of a day - Before Sunrise, Sunrise, Morning, Noon and Afternoon, and Sunset across the album's first side, the second lays into an exploration of the full duration of the dark hours with Night, a composition that sprawls past 20 minutes in length. Slowing the sonic pallet of the previous five works to a glacial pace, threaded by experiential vocal utterances, the work manages to capture the startling density of activity that lays beyond the capacity of eyes focused on the dark. Rippling tabla rhythms fluctuate in their attack and tempo, first driven by Matta's metronomic guitar, before giving way to a spacious expanse of delicate interventions by the players, each member holding back with flirtatious responses within the work's sprawling expanses of space, creating a wondrous collective journey that brims with tension and life.
Out of print since its 1986 release, Emotional Rescue's first ever reissue of Ramuntcho Matta's 24 Hrs is a soaring revelation. When faced with the album's deep resonance with the current movements in jazz, it's hard not to wonder where it has been all these years. Issued on glorious vinyl in a redesigned reverse cardboard sleeve, with printed inner, we couldn't think of a better way to glide into 2022.