Jim O'Rourke - Hands That Bind
Eight years after "Simple Songs", his last solo outing with the label, the towering talent of Jim O'Rourke returns to Drag City with "Hands That Bind", the first LP in his long career to offer a proper release to his soundtrack work. Composed for the director Kyle Armstrong's 2021 film of the same name, the album's eight sublime musical complements interweave subtle melodic elements, bristling electroacoustic structures, and moody ambiences, collectively bridging the distance between O'Rourke's experimental work and his deft hand in the realms of pop. As absolutely brilliant as they come.
By Bradford Bailey, 28 July 2023

The endlessly fruitful relationship between Jim O'Rourke and the Chicago based imprint, Drag City, traverses the better part of the last thirty years, with the label providing platform and support for one the great musical voices of our age. Beginning with his band Gastr del Sol's seminal second LP, "Crookt, Crackt, or Fly", and running through his legendary suite of pop masterstrokes, - "Bad Timing", "Eureka", "Halfway to a Threeway", and "Insignificance" - his involvement with projects like Loose Fur, The Red Krayola, and Mimidokodesuka, and a great deal more, his output with Drag City is a truly remarkable thing to behold, providing a snapshot into a restless creative mind within a collective body of intoxicating sounds. His last, 2015's "Simple Songs" build on the instrumental trajectory established by its predecessor, "The Visitor" (2009), but his latest, "Hands That Bind", however, charts a new, surprising path. Composed as the soundtrack for the director Kyle Armstrong's 2021 film of the same name, the album's subtle melodic elements, played against bristling electroacoustic structures, bridge the distance between his more experimental work, largely housed in recent years on his own Steamroom imprint, and the pop-oriented work historically located on Drag City. Absolutely stunning from its first sounding to the last, "Hands That Bind" is yet another creative milestone from Jim O'Rourke that's impossible to get off the turntable once the needle drops. Ten out of ten and not to be missed!





Jim O'Rourke is among the great voices of his generation. He is a true musical polymath, whose diverse efforts, since his emergence within the Chicago scene during the late 1980s, have continuously altered the creative landscape. Across more than a hundred albums, he has carved a relentless path, refusing conceptual stasis and the boundaries of genre and idiom, producing a body of work with such a profound impact and influence, that is so striking, forward-thinking, and important - while displaying a consistently unparalleled bar of quality - that it transcends the basic notions of art; becoming a network of sound, mirroring the pathways of an endlessly curious and uninhibited mind. O'Rourke's music is thought unfolding in real time. Unbridled creativity in pursuit of the unknown. Since his move to Japan during the late 2000s, O'Rourke's recorded works have generally veered toward two polarities - direct, jointly billed, conversant collaborations with peers like Haino Keiji, Peter Brötzmann, Oren Ambarchi, Giovanni Di Domenico, Mats Gustafsson, Akira Sakata, Kassel Jaeger, and Fennesz, among numerous other, and privately created solo efforts falling under the banner of Steamroom - increasingly only issued as direct digital downloads. There has, however, been another body of work rumbling below the surface that has yet to receive a single proper release. Over the last few decades, O'Rourke has been composing several dozen film soundtracks for widely celebrated filmmakers like Olivier Assayas, Allison Anders, Werner Herzog and Kôji Wakamatsu. At long last, this mysterious area of the artist's creative explorations begins to be more accessible with the release of "Hands That Bind", composed for the director Kyle Armstrong's 2021 film of the same name and his first film soundtrack to receive a proper release.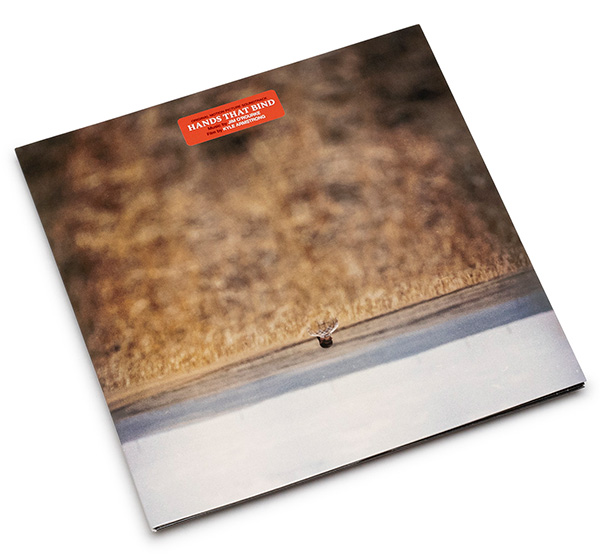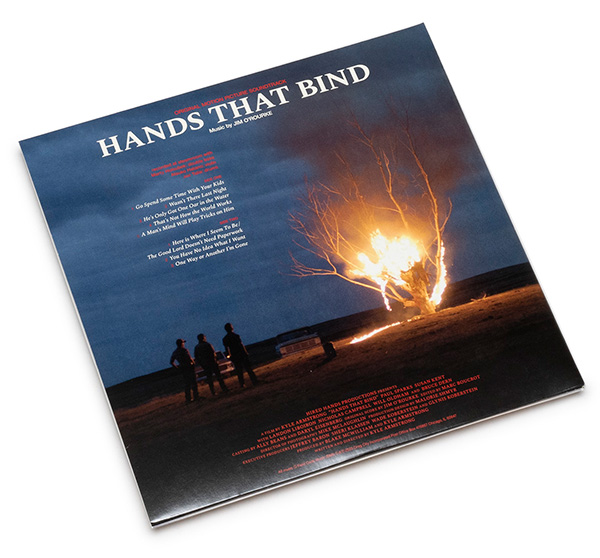 Anyone who knows much about O'Rourke is aware of his deep passion for film. Since his teens on the outskirts of Chicago, he has remained a devoted cinephile, which naturally, being the person and artist that he is, has cultivated an intimate understanding of the place and operation of music within the idiom. Any doubts to this end will be quickly laid to rest by the profound beauty and subtlety of "Hands That Bind", composed for a "slow-burn prairie gothic drama" set in the farm-land of Canada's Alberta province, that stars Paul Sparks, Susan Kent, Landon Liboiron, Nicholas Campbell, Will Oldham, and Bruce Dern, within which a series of mysterious, often supernatural occurrences, rock the small community.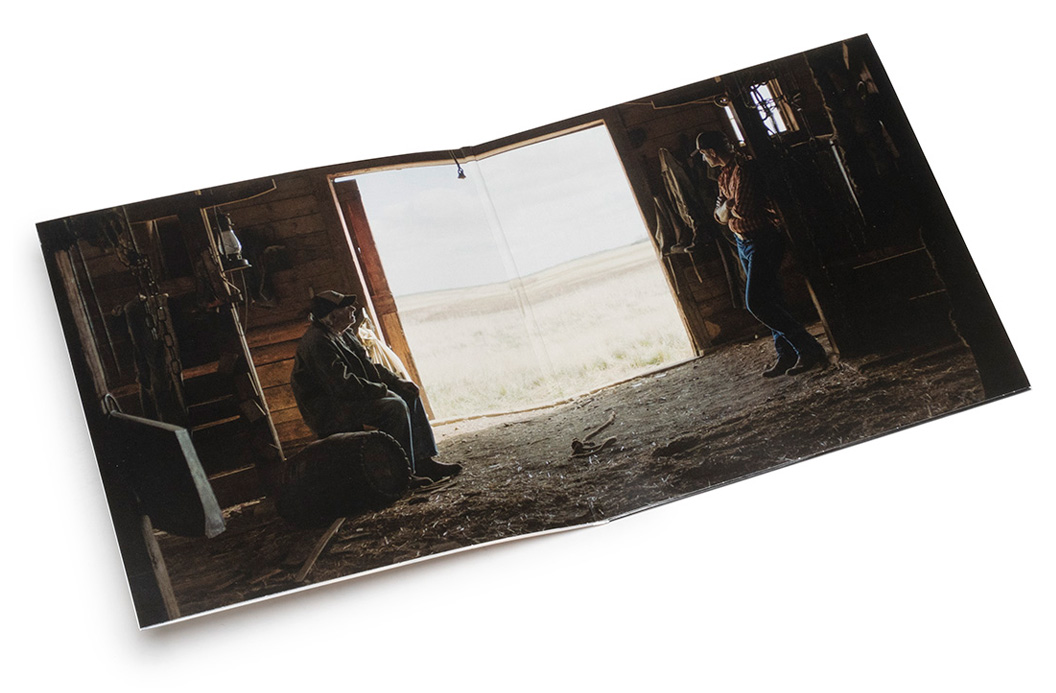 Into these narratives and happening, O'Rourke composed eight sublime musical complements ranging from moody and atmospheric electroacoustic marvels that interweave long-tones and textural elements, drawn from diverse resonant sources, to more explicitly musically melodic and percussive pieces like "A Man's Mind Will Play Tricks On Him" and "One Way or Another I'm Gone", that return the ear to O'Rourke's roots in post-rock and jazz. Joined collectively, these works evolve at glacial pace into a freestanding journey of startling proportions, building bridges within a single structure across the versatility and range that the artist has historically reserved for more discreetly located works, notably his poppier efforts for Drag City, and his more experimental works released on Steemroom.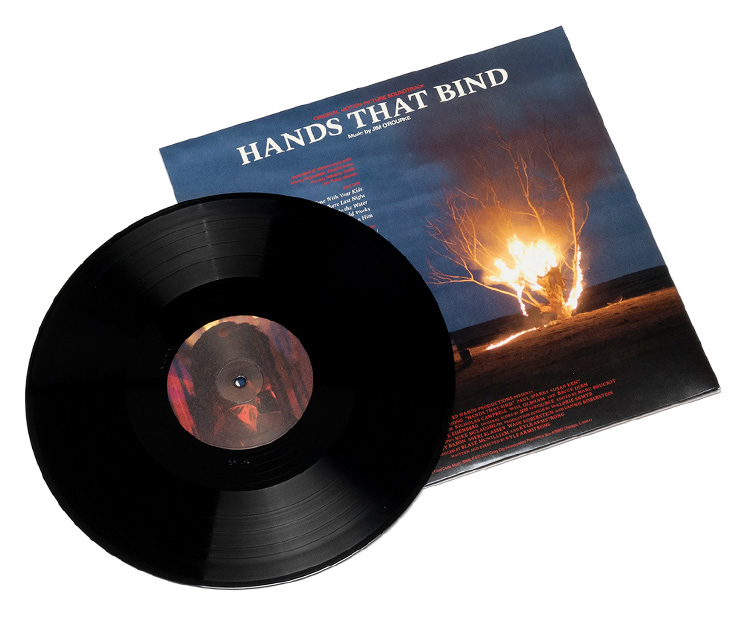 Immersive and intoxicating, while displaying an understated elegance that only O'Rourke is capable of, whether regarded as a complement to moving image or a freestanding musical gesture, "Hands That Bind" is an absolute musical masterstroke of unparalleled brilliance, building on his long history of tape collage to construct a profoundly sophisticated assembly of found-and-processed sounds into orchestral majesty. Issued by Drag City as a beautifully produced LP, this is O'Rourke at his best. Ten out of ten and impossible to recommend enough.