Smegma / LAFMS
Alga Margen is having a pretty incredible year. They've already dropped incredible releases by Anton Bruhin, Simone Forti / Charlemagne Palestine, Anima, and others, and now they're back with another deep dive into archival material that taps the early years of the scene that swirled around the Los Angeles Free Music Society. "Infringements" is the label's third installment of unheard recordings made by Smegma between 1973 and 1975 - following on from 2017's "Look'n for Ya" and 2018's "Abacus Incognito" - which is nothing short of mind-blowing. Rounding it out, is a beautiful, deluxe hand-coloured repress of LAFMF's "35 S. Raymond Avenue", which has remained out of print and highly sought after since its original 2018 release.
By Bradford Bailey, 30 September 2022

Over the course of nearly three decades of activity, the Italian imprint, Alga Marghen, has continuously cast light into the shadows of historical sound practice, offering particular focus to underappreciated artefacts at the juncture of visual art, sound-art, experimental music, and sound-poetry. With each subsequent release, the label has helped to reform our understanding of 20th Century, and the voices that made it what it was. Within Alga's broad reaching project of releases that blur the lines between the worlds of fine art and sound / music, in recent years they've begun to tap the history of early 1970s Los Angeles, particularly the world swirling around Los Angeles Free Music Society (LAFMS). Their latest two releases, dive back into this incredible world. The first, "Infringements", comprises a previously unreleased body of recordings made by Smegma between 1973 and 1975, predating their move north to Portland, Oregon, while the second, is a deluxe, hand coloured edition of 100 copies of the long out of print "35 S. Raymond Avenue" by Los Angeles Free Music Society. Drawn from a time before punk and noise, and before anyone in the art world thought to care, each is a window into a crucial convergence of time and place, and two projects which laid the groundwork for so much that grew in their wakes.





Smegma "Infringements" (LP)

If ever there was an emblem of the weird and wonderful sounds of the American West, it's Smegma. There's never been anyone like them, and it's unlikely that there will be again. Founded during 1973 in Pasadena, California, within a broader group of artists that made up Los Angeles Free Music Society, the project began as a conscious reaction to the popular music of its day, taking on a single rule - no musicians allowed - an attempt to re-invent the calcifying wheel of American music, that took a vast range of influences and creative approaches into its midst. Where New York had The Fugs, Houston had The Red Crayola, and Detroit had Destroy All Monsters, LA had Smegma.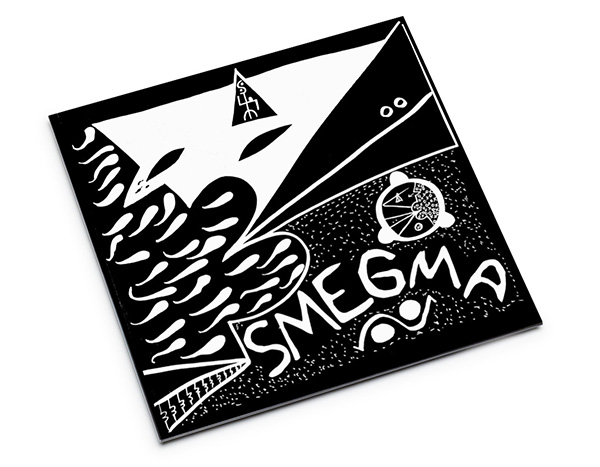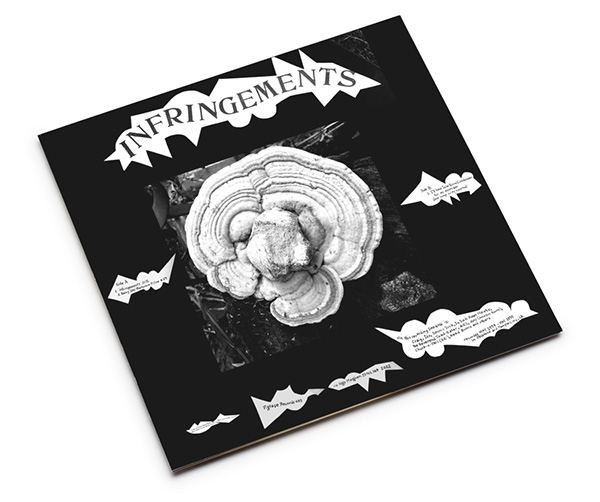 During the band's early years, founding members like Ju Suk Reet Meate, Cheez-it Ritz, Big Dirty, Amazon Bambi, and Dr. Id contributed to various LAFMS compilations and combinations, while its own activities remained deep underground, only reached a small number of freaks, devoted fans, and its cast of rotating members. It wasn't until Nurse with Wound came along, citing them as an influence, that audiences began to grow and a legend was born.

In 1975, Smegma left Pasadena for Portland, Oregon, where they have remained ever since. Despite the geographic shift, they have always been a crucial component within the Los Angeles scene, retaining close connections to LAFMS, but sadly, until the release of Alga Marghen's "Look'n for Ya" in 2017 and then "Abacus Incognito" in 2018 - both culled from the archives of Ju Suk Reet Meate - a window into their activities prior to the release of their seminal 1979 debut, "Glamour Girl 1941", and their move to Portland, had remained largely obscure. "Infringements" is the third release from the label to mine this period of previously unheard artefacts.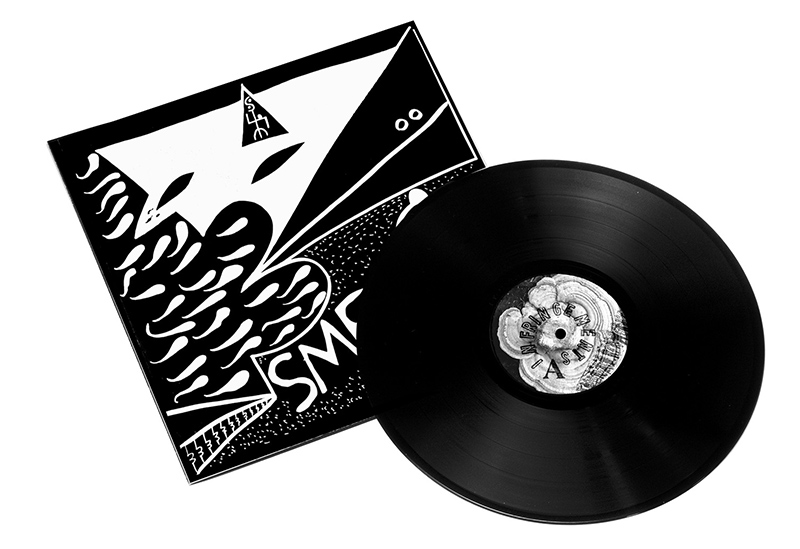 The sound of Smegma during the period covered by "Infringements" has been described as "Suburban Primitive Avant-folk music", but truth be told, this doesn't even begin to sum it up. Gathering three previously unreleased tracks from the deep vault of their home recordings, across the album's two sides we encounter digested touchstones drawn from John Cage, Sun Ra, Captain Beefheart, Wild Man Fisher, and Art Ensemble of Chicago, with a great deal of it skirting far closer to free jazz than the confines of folk or rock & roll. The titled track, "Infringements", draws on a pallet of prepared piano, modular synthesizer, vocal sounds, pan pipes, tabla, Electric Bass, and other non-instrumental interventions. Humorous, joyous, and filled with life, at moments it sounds like a band of hippies imagining what might happen if their instruments had fallen into the hands of wild animals at zoo. It's a stunning reclamation of the process of raw music making - predating a similar one made by punk in the coming years - pointedly made during an era that was increasingly falling under the sway of the hyper-technical sway of progressive rock. The side's second track is "Rainy Day Mushroom Pillow", a smirking middle finger to the Strawberry Alarm Clock's hit of the same name. Taking a decided different approach than its predecessor, it reaches toward something close to a full-on free jazz assault, immersing the ear in the sounds of a high energy New Year's Eve Party Jam, rising and falling as a tapestry of stream of consciousness vocals and exuberant alto sax solos.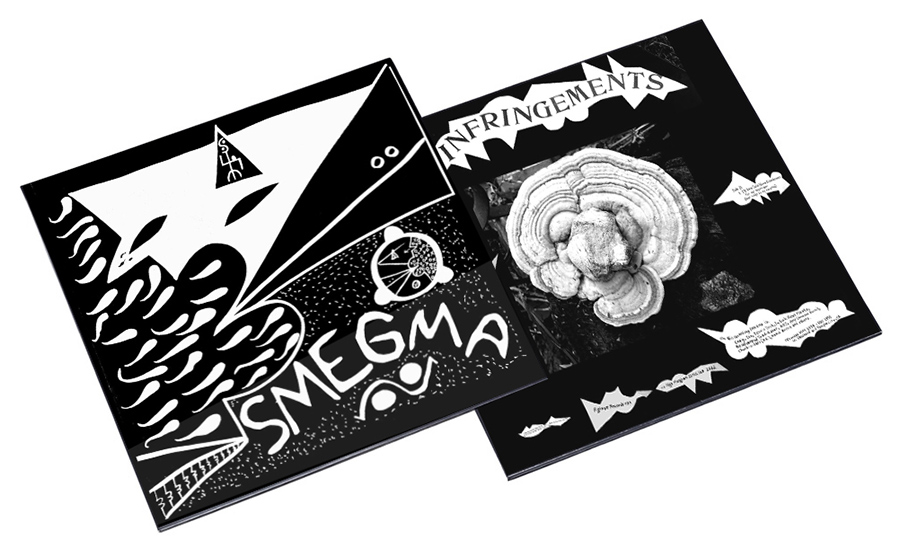 The second side of "Infringements" comprises the single, long-form track "I'll Have Julie Nixon Eisenhower for My Appetizer", the title of which references the daughter of Richard Nixon - one of the most despised and corrupt US presidents - who was, at the time of recording, a prominent editor at The Saturday evening post and among her father's most vocal and active defenders. Beginning with Beatnik finger Popping and wild dogs barking from a record player, while breathless flute playing leads you down the rabbit hole of a mysterious group vocalizing, including imitating the cry of the wild Tropical Parrots that lived in the palm trees in the front yard of the house in Pasadena that they had lived in.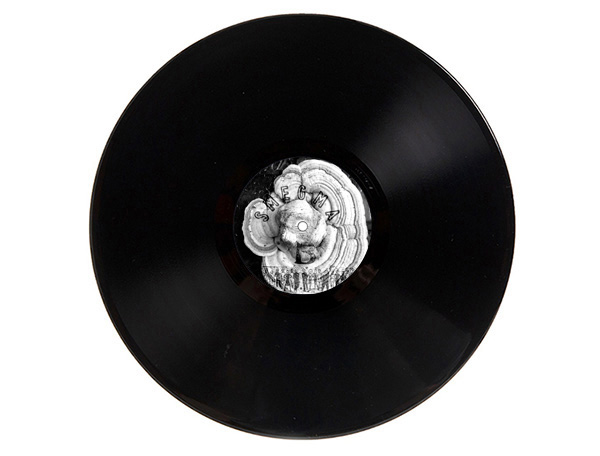 Issued in a very limited vinyl edition of 230 copies, it's hard to think of a body of recordings that offers better insight into the early years of one of the most seminal bands on the American scene, rewriting nearly everything we think we know.





LAFMS - Los Angeles Free Music Society "35 S. Raymond Avenue" (LP)

Founded in 1973 by Chip Chapman, Joe Potts, Rick Potts, and Tom Recchion as a multimedia publishing vehicle and loose-knit group of musicians and visual artists, with nearly half a century of activities behind them, Los Angeles Free Music Society stands as one of the most iconic and enduring efforts of underground music and experimental sound. With their efforts sprawling across dozens of periodicals and albums - featuring sounds captured within numerous live venues, the Raymond Building, and the Poo-Bah record shop in Pasadena - over their years of activity, LAFMS has taken a near countless number of evolving incarnations, including the efforts of individual members, offshoots, and adjacent projects with shared membership like Smegma, Le Forte Four, and Doo-Dooettes.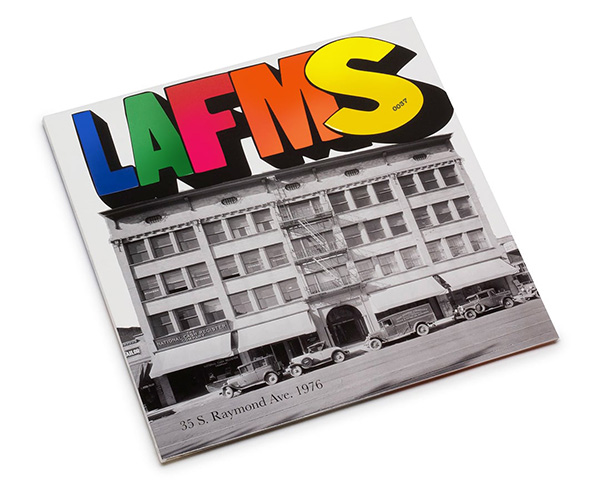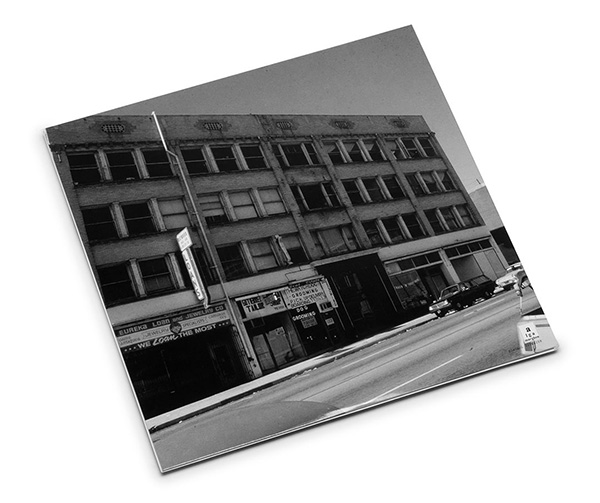 With their first utterances dating to a full three years before the advent of punk, Los Angeles Free Music Society forged broad connections within communities of creative outsiders, laying the groundwork for numerous musical movements within the LA underground and beyond, as well as influencing generations of artists via their uninhibited, egalitarian spirit of music-making and DIY distribution. They are also particularly noteworthy for having built bridges between the realms of sound and the visual arts through collaborations with artists like Eddie Ruscha, Mike Kelley and Jim Shaw. There is arguably no better emblem of West Coast / LA outsider - the grime below the glitz - than this collective.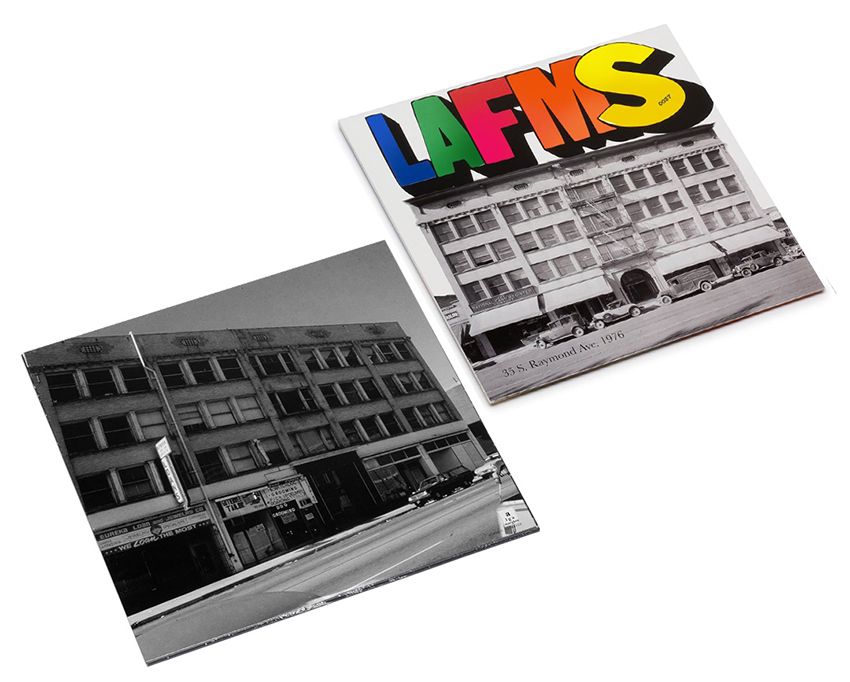 Fascinatingly, until "35 S. Raymond Avenue", all of LAFMS's releases have fallen under a constellation of its numerous offshoots. The LP's title is a reference to the address of LAFMS' headquarters and site of the events it documents. Comprising two long form pieces - "Tom's Studio", discovered by Ace (of Ace & Duce) in his archive and "50 of Every American are Machines" discovered by Ju Suk Reet Meate in his - the album captures two late night jam sessions - unheard or released anywhere since - that transpired just before and after the collective's inaugural concert in January 1976, featuring the newly formed Le Forte Four, Doo-Dooettes, and Ace & Duce.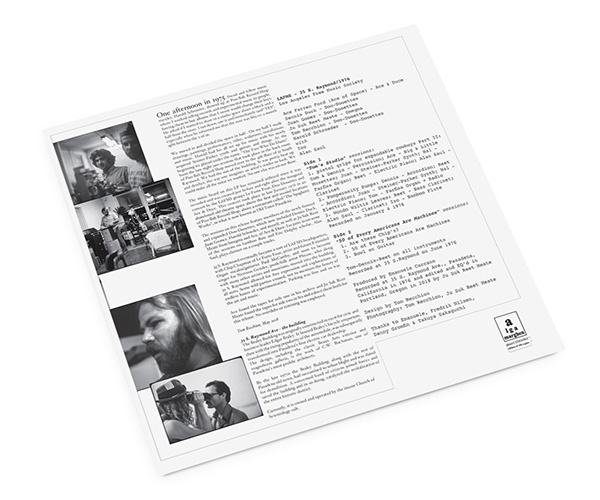 The recordings featured within "35 S. Raymond Avenue" feature many of these players: Dennis Duck, Juan Gomez, Harold Schroeder, and Tom Recchion, as well as Ju Suk Reet Meate from Smegma, and Ace of Ace & Duce. Wild and raucous, both sides - "Tom's Studio" and "50 of Every American are Machines" - equally offer startling window into the early moments of the LAFM scene. Feeling far ahead of its time, foreshadowing noise and DIY, it's a clattering, tonal wonder, joyously resting at the juncture of where art meets free improvisation as the mutant offspring of rock & roll, long before similar projects like Nurse with Wound were even a distant thought.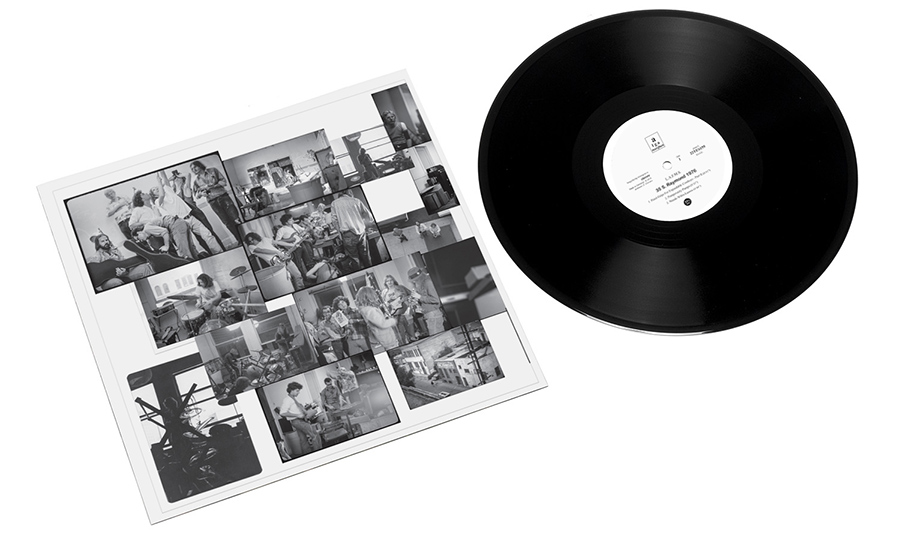 Like so much of what sprang from LAFMS, "35 S. Raymond Avenue" is the sound artist reclaiming the act of music making from the clutches of the industry that sprang up around it; a gesture of free expression, unbridled, real-time creativity, and abstract painting in sound. Alga Marghen's original release of this gem - highly limited to 200 copies - sold out in a flash, but thankfully they've issued a brand-new pressing, and this time it's even more deluxe and limited; issued in a pressing of 100 copies, housed in a hand-coloured gatefold sleeve. Crazy essential for any fan of LAFMS, noise, art-music, or the underbelly of Los Angeles at large.