Sonny Sharrock - Black Woman
Superior Viaduct returns off the back of their recent La Monte Young and David Cunningham reissues with a truly monumental artefact of the late 1960s American avant-garde, the late, great guitarist Sonny Sharrock's debut LP, "Black Woman", originally issued in 1969. Featuring an all-star cast of players, including Milford Graves, Dave Burrell, Sirone, and Linda Sharrock, that weave a singular hybrid from elements of gospel, soul, free and spiritual jazz, there's been nothing like it before or since.
By Bradford Bailey, 25 May 2023

Over the last decade, Superior Viaduct has become synonymous with making the improbable and impossible real. One after another, spanning nearly every idiom of ambitious music, they've reissued some of the greatest holy grails in the history of sound. Running like a vein through the imprint's discography, via crucial reissues from the likes of Alice Coltrane, Art Ensemble of Chicago, Charlie Mingus, Ornette Coleman, Albert Ayler, Sun Ra, Marion Brown, William Hooker, and others, is a deep dedication to historical gestures at the creative vanguard of jazz. Appearing alongside their amazing reissue of Byard Lancaster's 1968 debut, "It's Not Up To Us", comes another staggering gem that also graced the catalog of Atlantic's avant-garde jazz subsidiary, Vortex, the legendary guitarist Sonny Sharrock's first LP, "Black Woman", from 1969. A defining statement in the history of free jazz, featuring one of the most noteworthy line-ups we can call to mind, this one has been overdue a reappraisal for years. Reissued on vinyl with all the love and care for which Superior Viaduct has become known, perfectly reproducing the sleeve of its original issued, it's a stone cold classic of astounding artists that can't be missed.





Born and raised just north of New York City, Sonny Sharrock began his musical career singing doo wop, before encountering John Coltrane's playing on Miles Davis' "Kind of Blue". The experience changed his life, and made him want to play tenor saxophone, but his asthma prevented him and sent him toward the guitar, the instrument through which he would deliver radical innovations over the coming years, and via which he often referred to himself as "a horn player with a really fucked up axe".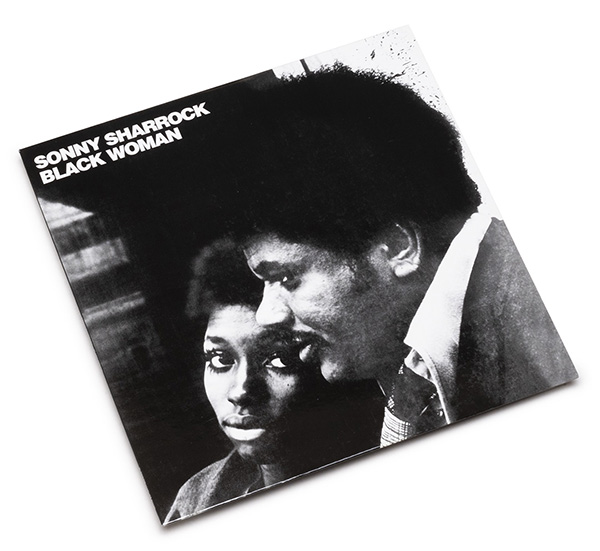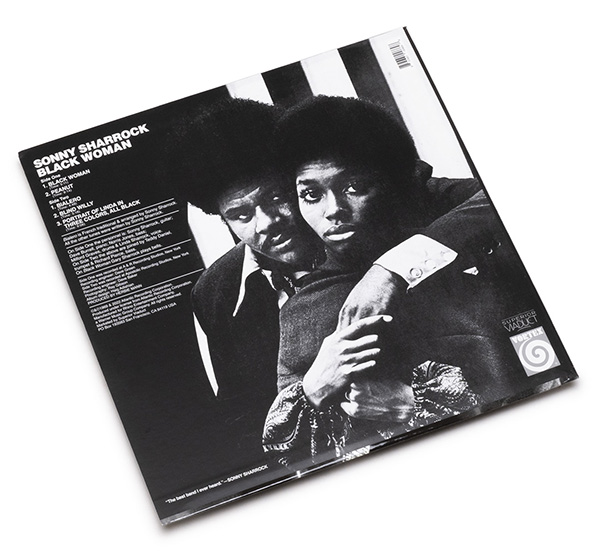 Sharrock is widely regarded as one of the best free-jazz guitarists. During the 1960s and early '70s he played widely with Miles Davis, Pharoah Sanders, Roy Ayers, Herbie Mann, Byard Lancaster, Marzette Watts, Wayne Shorter, and Don Cherry, among many others, as well as three solo LPs, made alongside his wife, Linda Sharrock, before quietly disappearing for the remainder of the '70s and '80s. The first of these, "Black Woman", issued in 1969 by Vortex - a likely byproduct of his incredible work on Byard Lancaster's "It's Not Up To Us" for the same label the previous year - is arguably the greatest document of his work as a leader from this period.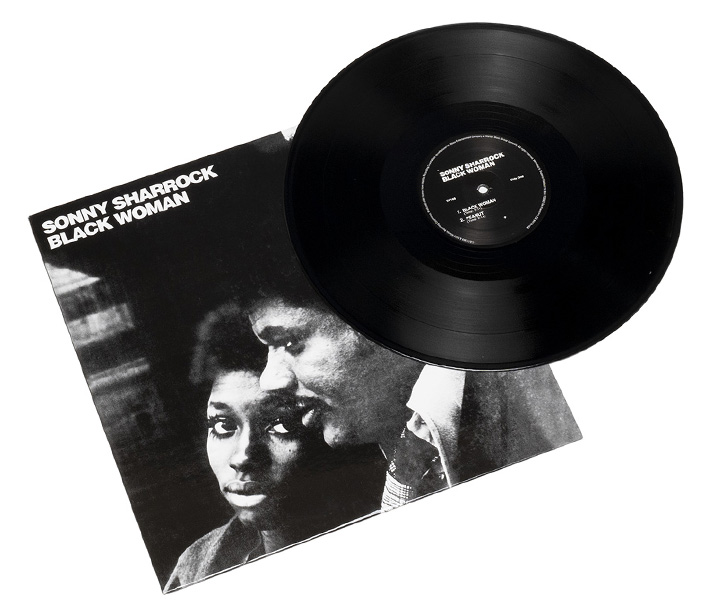 Gathering a truly astounding ensemble for its creation - Milford Graves, Dave Burrell, Sirone, Richard Pierce, Ted Danial, and Linda Sharrock - given the talent, there's little question that something truly miraculous was laid to tape. "Black Woman" comprises five individual pieces over its two sides, each carving a highly singular path over their respective lengths. The first, the album's title work, sets the tone by nodding heavily toward the gospel hymn, with Linda Sharrock's working soulful lines over the energetic textures and tonal collisions issued by the band. From here, we launch into full-force free jazz fire with "Peanut", across which Sonny's machine gun fire, staccato notes drive the energy forward, before giving way to the spiritual jazz infused piece, "Bialero", that highlights each member of the ensemble's incredible abilities. Following a truly incredible journey, the album concludes with two stellar stand-outs, "Blind Willy", a modal, eastern infused piece for solo guitar that makes subtle nods to contemporary players like Sandy Bull and Peter Walker, and "Portrait of Linda in Three Colors, All Black", which seems to distill all of the territory covered by the previous pieces - elements of gospel and soul, and free and spiritual jazz - into a truly remarkable and perfectly balanced vessel.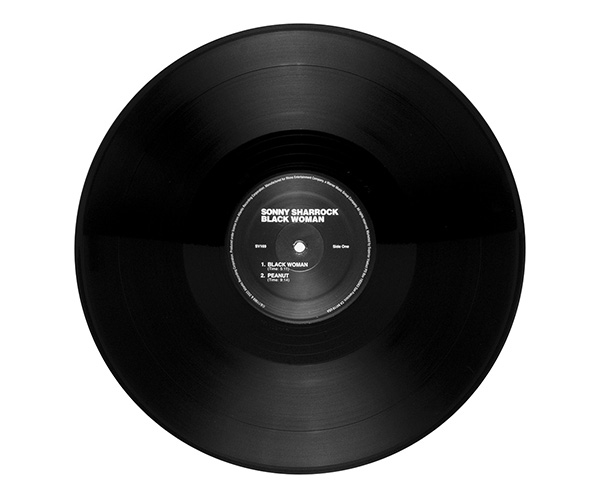 Captivating, truly groundbreaking, and impossible to escape once the needle drops, more than 50 years on Sonny Sharrock's astounding debut, "Black Woman", remains one of the great gestures of late 1960s jazz, standing entirely aside from the pack. Reissued on vinyl with all the love and care for which Superior Viaduct has become known, perfectly reproducing the sleeve of its original issued, this one is monumental in every sense of the word, and just about as good as it gets. Not to be missed!