Masahiko Togashi, Masayuki Takayanagi - Pulsation
On the back of a killer run, Holy Basil returns with one of the most hotly anticipated releases of the year, the first ever vinyl reissue of Masahiko Togashi & Masayuki Takayanagi's landmark 1983 LP "Pulsation". A rare duo between two of the most important voices in the history of Japanese free jazz, encountering them locked into a truly singular dialog that forgoes much of the wild fire for which they were largely known, in favour of restrained interventions of texture, timbre, rhythm, and atonality within an expansive sense of space. Unquestionably one of the crowning achievements in their respectively long and illustrious careers, it's hard to imagine a more important reissue coming this year.
By Bradford Bailey, 27 October 2022

With only a year of activities behind them, the Rome based imprint, Holy Basil Records, has already made quite a mark. Intent on releasing music that is defined by a high bar of quality, looking beyond the boundaries of era, genre, and geography, they've delivered some killer works by Piero Umiliani, Shigeo Sekitō, Alessandro Alessandroni, Fiorenzo Carpi / Bruno Nicolai, Mikio "Mickey" Masuda, and a handful of others, in a remarkably short period of time. Yet, as great as their output has been, little could set the stage for their latest, the first ever vinyl reissue of "Pulsation", the meeting of two titans of Japanese free jazz, drummer Masahiko Togashi and guitarist Masayuki Takayanagi, originally issued by Paddle Wheel in 1983. Highly restrained and delicate, with intricate conversations of texture and tonality that display a rarely heard side of two masters of their form, there's little question, once heard, why it's remained one of the great holy grails of free improvised music for years, with copies of the original pressing commanding staggering prices on the secondary market. It's truly stunning and easily one of the most hotly anticipated reissues of the year.





Every fan of Japanese free jazz knows the names of Masahiko Togashi and Masayuki Takayanagi. During the 1960s and '70s, each played a heavy hand in defining the field and pushing the idiom into its own, culturally specific form, but for both the story began much earlier. Togashi (1940-2007) was among the most important jazz drummers to emerge from post-war Japan. He first gained acclaim while still in his teens, playing with Sadao Watanabe, Toshiko Akiyoshi, and Tony Scott, as well as within the pickup bands of Ornette Coleman, Blue Mitchell, Lee Morgan, and Sonny Rollins on South-East Asian tours. During the late 1960s, he emerged as a truly singular band leader, in addition to producing some visionary recordings by Don Cherry, Steve Lacy, Charlie Haden, Mal Waldron and Paul Bley over the coming decades. Slightly Togashi's senior, Takayanagi (1932-1991) carved a similar path. First emerging onto the scene during the early 1950s, he cut his teeth with players like Lennie Tristano, before turning his back on traditional forms jazz during the late '60s - departing into a territory - largely visible via his seminal New Direction Unit - which ran roughly parallel with the innovations of Sonny Sharrock, Keith Rowe, and Derek Bailey. He was also notably one of the first players on the international scene to deploy tabletop guitar for pure noise improvisation, laying the groundwork for multiple movements that developed in his wake.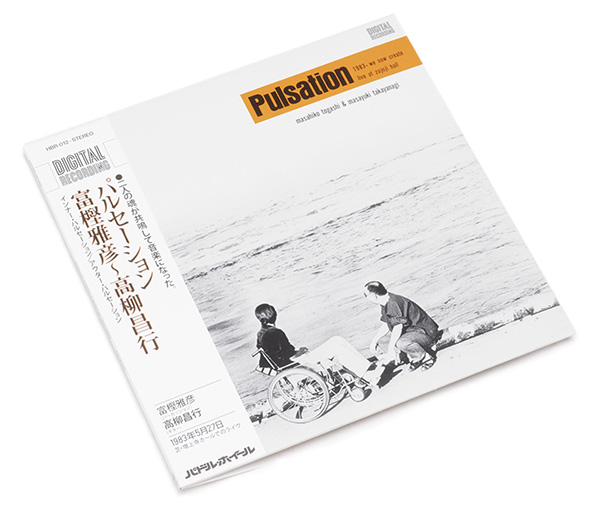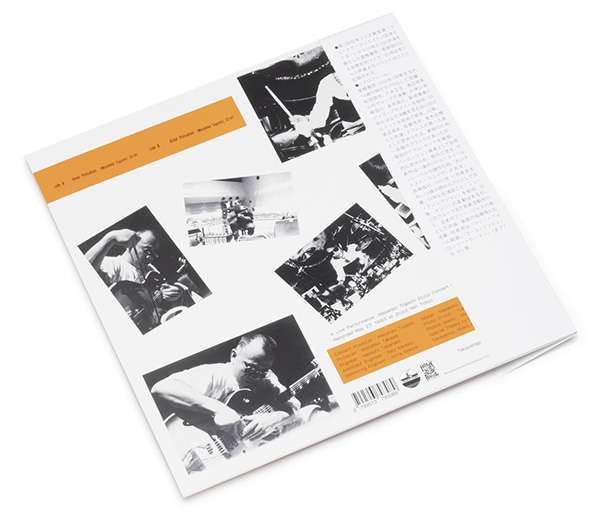 While Togashi and Takayanagi collaborated regularly since the 1960s in various incarnations, "Pulsation", recorded live at the Zojoji Hall in Tokyo on May 27th 1983, and issued by Paddle Wheel later that year, was the first of a tiny number of albums to encounter these two seminal talents working as a duo. By this time both were legends in the field, noted for unique and often full throttle approaches to their respective instruments, arguably even more noteworthy and distinct in the case of Togashi, who had lost use of his legs in 1969 and developed a signature sound via a specially designed kit that allowed him to continue playing. Here, however, we encounter both players in considerably more restrained form. Rather than a energy driven sonic assault, their performance is orbits around a conversation of more discrete and textural elements.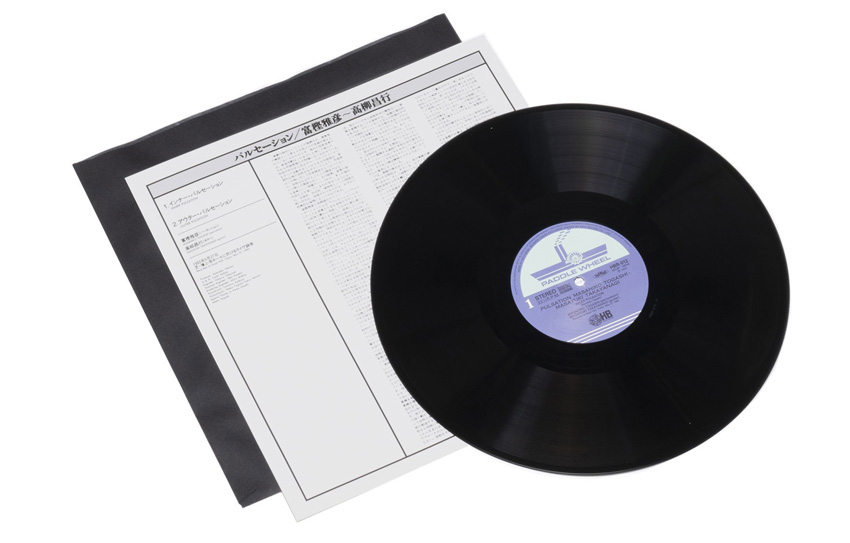 While best regarded as a single, long form work, "Pulsation" is divided into two compositions - "Inner Pulsation" and "Outer Pulsation" - that embody a symmetrical structure. Thematically focused on pure sound and space, and deploying an expansive use of silence, ever-changing dynamics, and slow structural developments, Togashi and Takayanagi push each other endlessly forward, and cover a remarkable amount of ground within the allotted time. Unfolding with a mysterious inner logic, the two works dance, patter, and dart, with delicate timbral and atonal interventions on guitar met, at every turn, with a perfect percussive counterpoint; the intertwining of each artist's voice culminating as an inexplicably resemblance to the natural world coming to life under a new sun.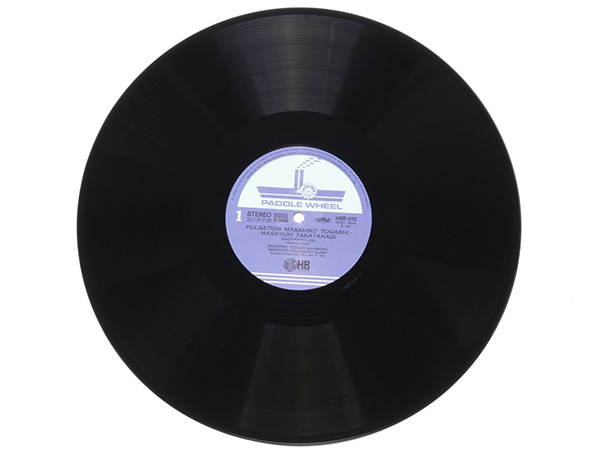 Absolutely beautiful, surprising, and captivating, "Pulsation" is unquestionably one of the crowing achievements in Masahiko Togashi and Masayuki Takayanagi's long and illustrious careers. It's one of those records that leaves you wondering what it was you just heard, and scrambling back for more. Easily one of the most important free jazz reissues of the year and a crucial window into the activities of the 1980s Japanese scene, Holy Basil's stunning, limited edition vinyl reissue - the first pressing since 1983 - perfectly duplicates the original cover, including the OBI. It's a rare chance to get your hands on a landmark recording that's certainly not going to sit around for long.