Walter Maioli - Shortwave Encounters
Villa Lontana Records returns with "Shortwave Encounters", another astounding gem from Walter Maioli, a crucial voice in Italian experimental music from more than a half century via his efforts in Aktuala, Futuro Antico, Amazonia 6891, Gruppo Afro Mediterraneo, and Art of Primitive Sound. The culmination of Maioli's little know, longstanding research into extraterrestrial sounds and radio communications, begun in 1986, and encountering him sculping astounding ambient works via conversations with electromagnetic waves emitted by the stars via a diverse number of acoustic instruments, it's an absolutely stunning body of work, unlike any we've ever heard.
By Bradford Bailey, 24 October 2023

Over the years, we've written a lot about the visionary artist, Walter Maioli, many times. A central architect of Italy's singular movement of musical Minimalism, for more than half a century his work has remained a constant source of inspiration and awe, entirely carving its own path, while establishing unexpected ties between the ancient world and others that are yet to be seen. Back in 2021, the Rome based imprint Villa Lontana Records - focused on archival and unreleased material from the electronic avant-garde and contemporary sound-art scene - issued "Il Suono delle Api / La Vibrazione del Cosmo", a brand-new album by Maioli, that immediately captured our hearts and mind. Two years later, they return with "Shortwave Encounters", continuing their dedication to the artist with one of the most fascinating bodies of sonority in his entire output. These never before released recordings - pressed as a beautiful white vinyl 10", and issued in a limited edition of 400 copies - represent the culmination of Maioli's longstanding research into extraterrestrial sounds and radio communications that were begun in Amsterdam during the orbital passage of the Comet Halley in 1986. Truly remarkable and stunningly beautiful, unveiling an almost entirely unknown side of the composers endlessly engaging practice, this one is as essential as they come!





A pioneer in every sense of the word, there is arguably no figure in the history of 20th and 21st century Italian music more fascinating and important than artist, researcher, flutist, and composer Walter Maioli. For roughly 50 years, he has forged a singular path, bridging ancient forms of music - spanning numerous cultures - with a visionary, experimental imagining of what the future might be.

Maioli first emerged onto the scene during the early 1970s as a member of the seminal outfit Aktuala. Founded with his wife Laura and soon joined by a remarkable cast of rotating members - Lino Capra Vaccina, Antonio Cerantola, Daniele Cavallanti, Marjon Klok, Otto Corrado, and Trilok Gurtu - the band, while living and playing communally, pioneered a hybrid idiom that joined the sounds of various ancient musics and indigenous traditions from across the globe, with decidedly avant-garde and experimental temperaments, fostered within the contexts of folk and rock & roll. As the '70s and '80s wore on, Maioli split his efforts between numerous musical ventures, founding equally important projects like Futuro Antico, Amazonia 6891, and Gruppo Afro Mediterraneo, as well as delving into a fascinating world of research into the sources and instrumentation of ancient and prehistoric music, developing a singular approach to experimental archeology and musicology.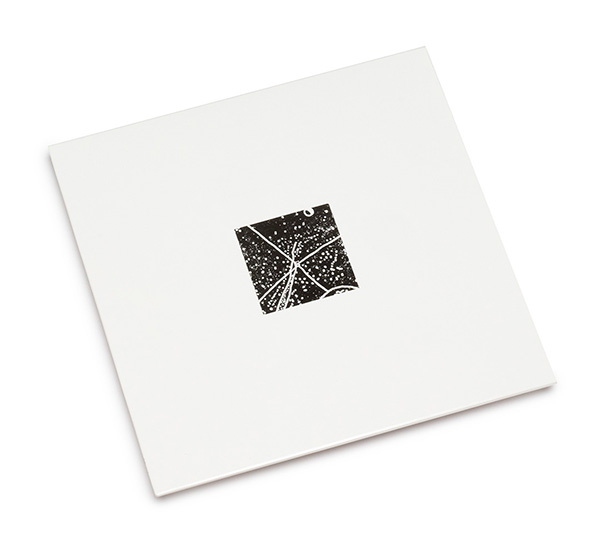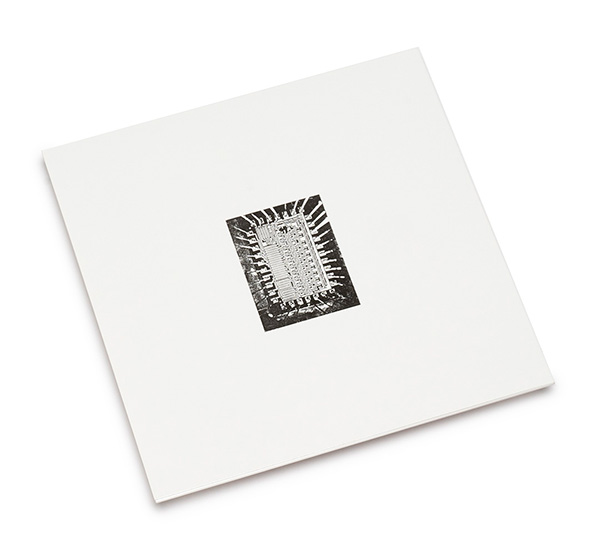 "Shortwave Encounters", issued by Villa Lontana Records, unveils a little known, but longstanding trajectory within Maioli's creative practice: his research and production relating to extraterrestrial sounds and radio communications. Fascinatingly, this body of almost never before heard work roughly begins during the same period, and overlaps with, his practice of Paleorganology - the research on the origin of sound, music and musical instruments from the ancient world - that culminated as Art of Primitive Sound's "Strumenti Musicali della Preistoria: il Paleolitico", establishing a clear and unexpected counterpoint (or expansion) to that more well know work.

The research that underscores "Shortwave Encounters" began during 1986 in Amsterdam during the orbital passage of the Comet Halley, while the recordings themselves, exploring interstellar shortwave, gather previously unreleased material sourced from different periods of Maioli's musical production between 1981 to 2008, combining radio eavesdropping and field-recordings as well as acoustic and electronic instruments, spanning from shells to bat calls, and from the ney flute to the Farfisa organ into a glorious excursion into musical ambiences.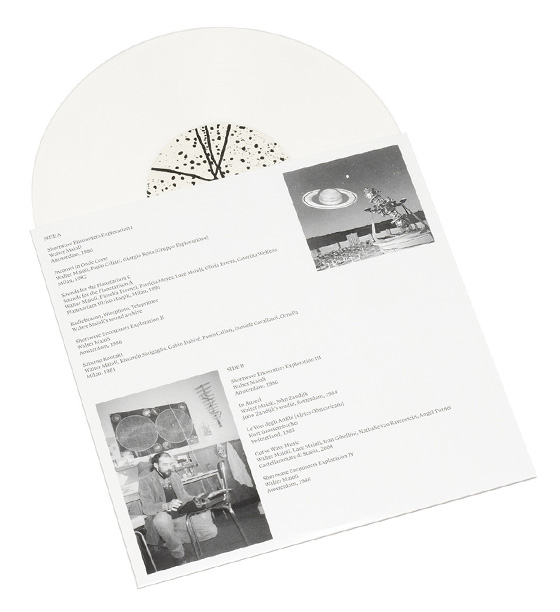 Conceived as an imaginary interaction between a sender and a receiver - an attempt to create a logged communication between earth and space - "Shortwave Encounters" - draws upon Maioli's fascination with the phenomenon of electromagnetic waves emitted naturally by the stars, and encounters with strange frequencies and create various typologies of 'speaking noises' that often resemble the chants of Tibetan monks and the vocalisations of pygmies, and others the buzz of bees. It is his recordings of these wild and wondrous sounds, combined with his musical responses and conversations with them via the aforementioned instrumentation, that eventually, nearly 40 years later, resulted in this album.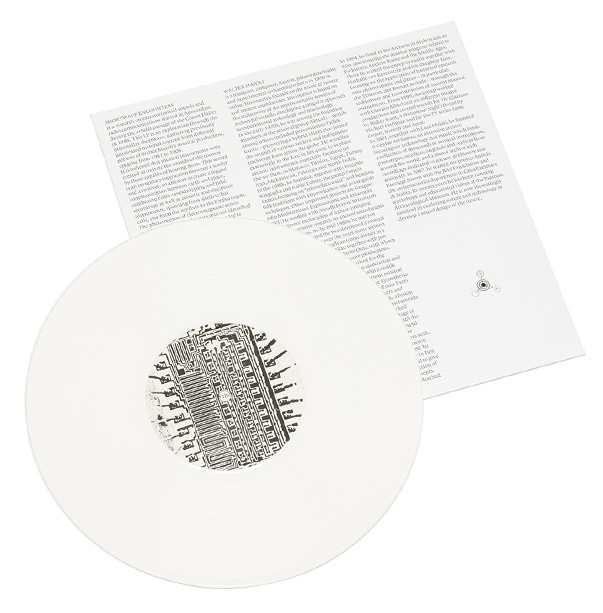 Conceptually mind-blowing, as well as sonically and creatively thrilling, "Shortwave Encounters" is an ambient record like no other. Truly remarkable sounds make up its totality, encountering a heady blend of otherworldly sounds - drones, tense harmonics, and strange textures in the form of hisses, puffs, squeaks, trills, whistles, scrapes, and beats, met by Maioli's musical interventions that blend perfectly to the point where it becomes impossible to discern what is earthy and otherworldly, before blowing the whole thing, and everything you thought you understood, sky-high with a shocking excursion into electro disco that lays embedded within.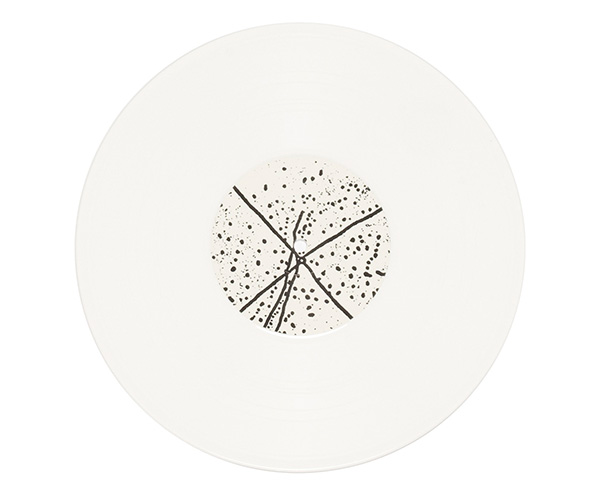 Truly incredible, like everything Walter Maioli has laid his hand to since the early 1970s, "Shortwave Encounters" is radical, brilliant, and entirely intoxicating on musical terms. Impossible to recommend enough, and easily one of the best records we're likely to see emerge from the Italian scene all year, this stunning 10" from Villa Lontana Records deserves a ten out of ten and more!