Aktuala and Futuro Antico
If ever there was a group of reissues to get the heart racing, this has to be it. We're thrilled to highlight long overdue represses of Aktuala's seminal three LPs for Bla Bla - "Aktuala", "La Terra", and "Tappeto Volante" - as well as brand new Black Sweat represses of Futuro Antico's "Futuro Antico", "Dai Primitivi all'Elettronica", and "Isole del Suono", all available individually, as well as in two bundles. Each offers truly singular blasts of sonic joy and groundbreaking creativity, the likes of which haven't been heard before or since.
By Bradford Bailey, 20 December 2021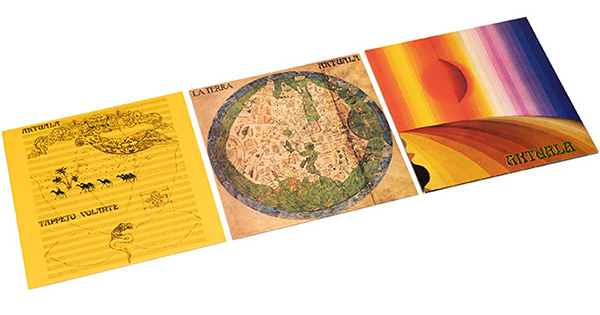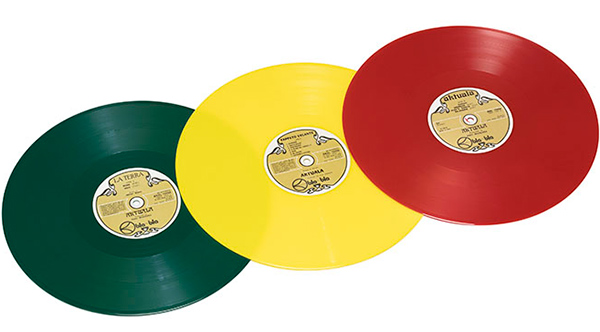 For plenty of obvious reasons and more, the history of Italian avant-garde and experimental music is especially close to Soundohm's heart. Long relegated to the margins, over the last two decades, via numerous incredible reissues, we've been able to slowly recapture an image of the incredible and evolving spectrum of sounds that emerged from the country during the 1960s, '70s, '80s, and '90s. Central to much of this music was a sense of timelessness, adventure, and experimentation, drawing on an incredibly globally minded ear, a temperament that sprang heavily from two bands - Aktuala and Futuro Antico - interconnected by the membership of Walter Maioli. With both projects' discographies out of print on vinyl for a number of years, we're thrilled to announce represses of Aktuala's seminal three LPs for Bla Bla - Aktuala, La Terra, and Tappeto Volante - as well as brand new Black Sweat represses of Futuro Antico's Futuro Antico, Dai Primitivi all'Elettronica, and Isole del Suono. All six albums are available individually, as well as in two bundles. There's no better chance to dive into some of the most exciting, visionary, and important landmarks of the Italian sound.





Aktuala "Aktuala" (LP, 1973)

The history of the Italian avant-garde runs deep and strong. It only takes a glance at its origins in Futurism, or seminal projects like Gruppo di Improvvisazione Nuova Consonanza and Musica Elettronica Viva, to catch a glimpse of how singular, radical, and free thinking it's always been. But, as remarkable as the broad landscape is, few projects have had the scope of influence and impact of the legendary outfit Aktuala, the seed for a new, indigenous conceptualisation of musical minimalism which flowered in its wake over generations to come.
Formed in Milan during 1972, Aktuala sprang from the collaborative partnership of husband and wife, Walter and Laura Maioli. Soon joined by a remarkable cast of rotating members - Lino Capra Vaccina, Antonio Cerantola, Daniele Cavallanti, Marjon Klok, Otto Corrado, and Trilok Gurtu, the band lived and played communally, rapidly becoming pioneers of a remarkable hybrid language, joining the sounds of various ancient idioms of music with numerous indigenous traditions from across the globe, decidedly avant-garde and experimental thinking, and new approaches to folk and rock & roll, which would lay the blueprint for an entire generation of Italian artists that would emerge over the coming decades, and foreshadowing the notions a "fourth world" sound, pursued by artists like Jon Hassell and Brian Eno.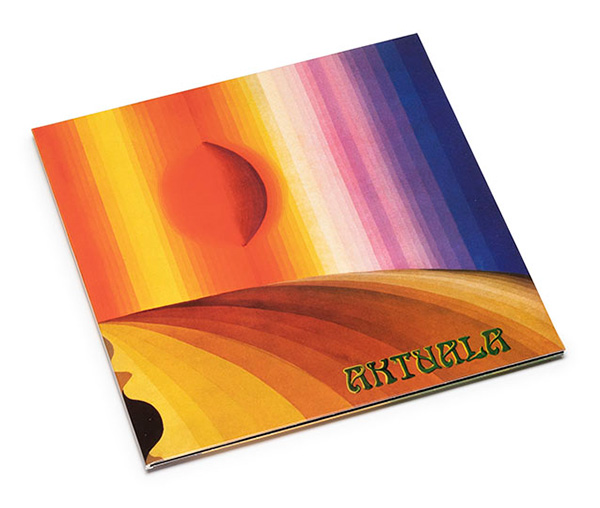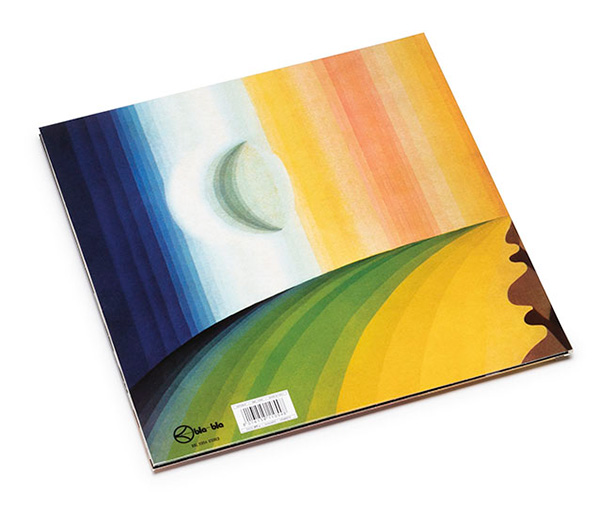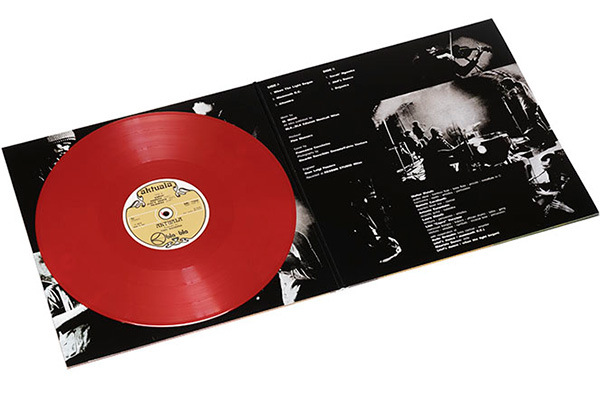 Released by Bla Bla in 1973, Aktuala's self-titled debut lays the groundwork for the band's signature sound, incorporating numerous touchstones from folk traditions from across the globe, notably Indian and North African, channeling a vast array of musical instruments into a body of approaches that intertwine psychedelia, experimentalism, free jazz, and aspects of new music into a throbbing body of rhythms and tone.
There's almost nothing like Aktuala's debut in the history of 20th Century music. It's about as singular, influential, and groundbreaking as music comes, seeking a true sense of democracy and collectivism through sound. This brand new repress is issued on red vinyl in a sleeve that faithful reproduces the original. It doesn't get any more essential than this.





Aktuala "La Terra" (LP, 1974)

Issued in 1974 by Bla Bla, La Terra encounters Aktuala at their best, spinning a music which defies location, genre, and time. Wild sections are pregnant with references to North African ecstatic music and the ancient traditions of India, played against gentler passages of meditative, repetitive guitar, hand percussion and flute, before rocketing into a hard blown fire which darts around the edges of free jazz and an unleashed imagining of European folk.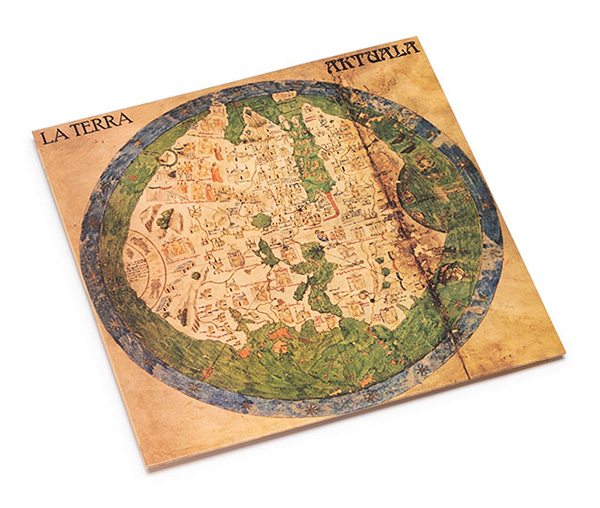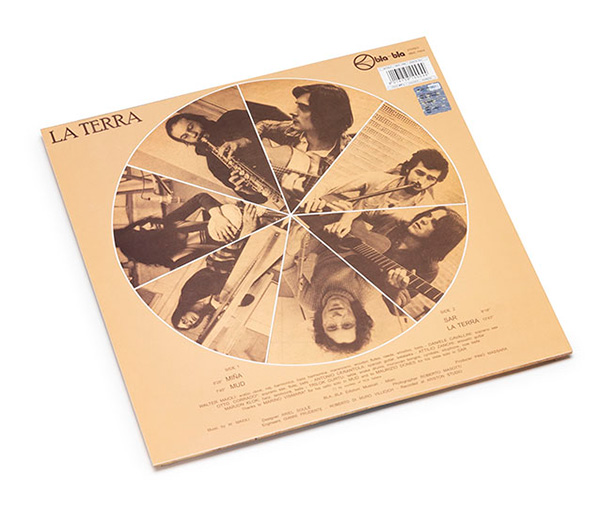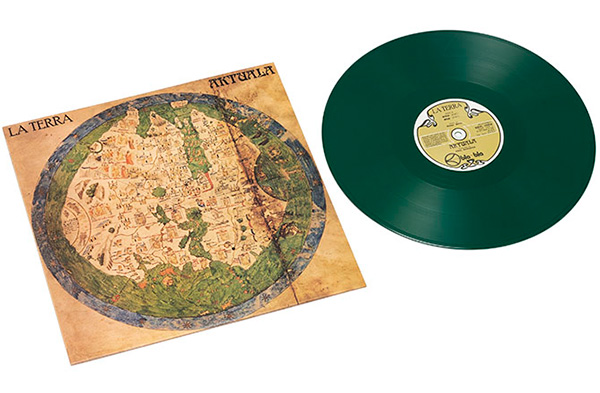 mmersive, fierce, and visionary, La Terra presents a fascinating parallel to similar gestures made on the other side of Europe by projects like the Third Ear Band and Gong, pulling the rug from beneath the accepted truths relating to the adventurous highs of music during the first half of the 1970s. A rollicking preamble to the territories that would be further developed by Walter Maioli in his projects Amazonia 6891 and the Futuro Antico group, as well as the roughly concurrent Gruppo Afro Mediterraneo, this is a record that has it all; thrilling from start to finish, and historically significant as they come. The ground zero from which so much sprang, and the absolutely essential key to understanding what makes Italian Minimalism so unique.
As artistically visionary as records from the '70s come, defying nearly every notion of genre, this brand new repress of Aktuala's seminal second LP is issued on green vinyl in a sleeve that faithful reproduces the original. Not to be missed!





Aktuala "Tappeto Volante" (LP, 1976)

Aktuala's final recorded gesture as a band, Tappeto Volante, issued by Bla Bla in 1976, encounters the collective taking on a new, expanded cast of contributors - Roberto Meazza, Filippo Monico, Kela Rangoni Mac, and Fabrizio Cassano, stretching into geographical unknowns - departing their native Milan and relocating to Morocco to record their third and definitive LP.
The influences of their temporary home is unmistakable across the album's stunning two sides, sculpting a meditative patchwork, taking a heavy lean toward various folk traditions, particularly North African and Indian, which feels more at ease and balanced the achievements mounted across the band's previous albums. Their distinct approach to avant-gardism, while unmistakable present, is less explicit, manifesting as a guiding, subcutaneous force, rather than an outright sonic confrontation.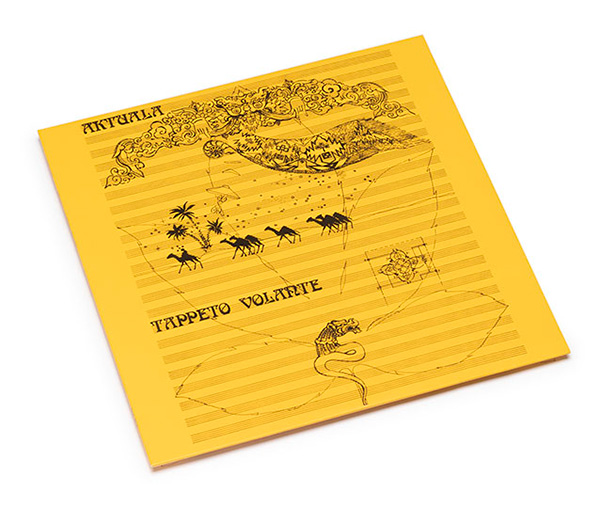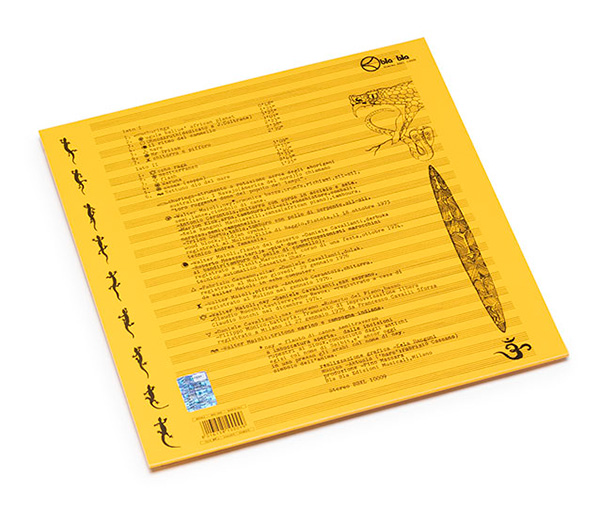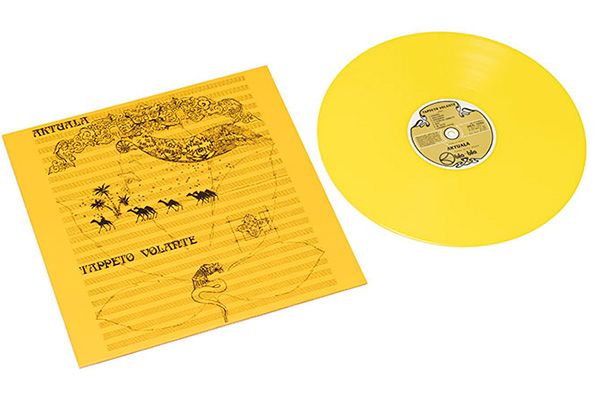 An astounding, woven expanse of acoustic sound, Tappeto Volante takes the ear into some of Aktuala's most genre-defying depths - wild psyche laden jams on an endless array of instruments, from countless origins, sprawl out and intertwine themselves with a truly global and democratic impression of what music can be. Darting through impressions of the ethnomusicological, a pan globalism which touches on the efforts of Alice Coltrane and Archie Shepp, ethereal allusions to musique concrète through its diversity, transitions, and ambiguities of source - allowing to be seen as an unexpected foreshadowing for seminal works like Roberto Musci's The Loa of Music, to realm of rich hippie excursions like those of Dom's Edge of Time and Lula e Laison's Satwa.
It's impossible to recommend this one enough. For all that it is and represents, the music takes hold and washes the ear with the pure joys of exploratory sound. This brand new repress of Aktuala's final LP is issued on yellow vinyl in a sleeve that faithful reproduces the original. Like it's two predecessors, it's as essential as they come, and definitely worth grabbing all three.





Futuro Antico "Futuro Antico" (LP, 1980)

Back in 2014, the venerable Milan based imprint, Black Sweat, reissued two of the rarest and most remarkable artefacts of the Italian avant-garde, Futuro Antico's self-titled debut from 1980, and their legendary album, Dai Primitivi all'Elettronica, followed two years later by Isole del Suono, comprising a never before issued body of live recordings . All three went out of print nearly as fast as they came. Now, thankfully, after years of waiting, the label has repressed them, an event that's exciting enough for us to want to shine some light their way again.
Futuro Antico was Gabin Dabiré, Riccardo Sinigaglia, and Walter Maioli, a group with an entirely singular sound, the objective of which can discerned from their name, "Ancient Future", seeking to channel something elemental of human expression through sound via radical and forward thinking forms. Founded upon the ashes of Aktuala by Walter Maioli, who would also make fundamental contributions via seminal projects like Amazonia 6891 and Gruppo Afro Mediterraneo, the band self-released a small number of cassettes during the early 1980s before fading from view, each a logical extension of the gestures that Maioli had begun within Aktuala, bending folk traditions with improvisation, and avant-garde techniques.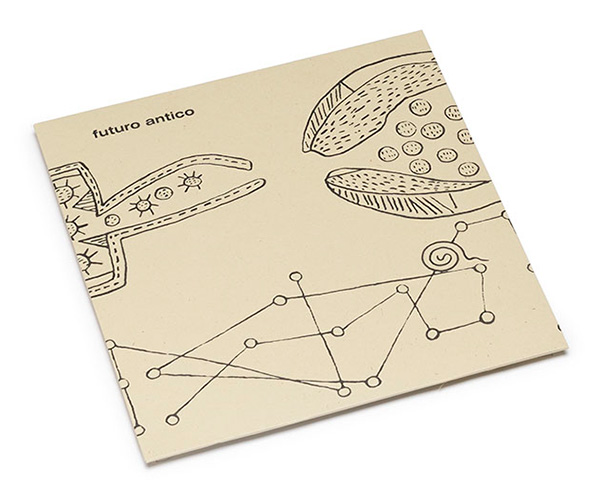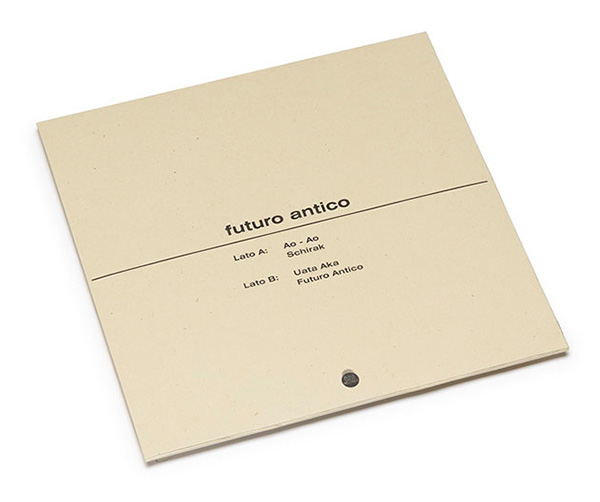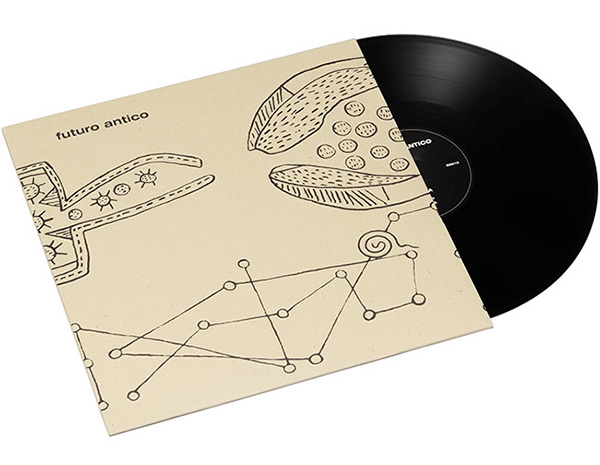 The group's self-titled debut, initially issued as a tiny edition cassette in 1980 and pressed by Black Sweat for the first time on vinyl, is a stunning marvel - a wonderful, droney, blend of ethnic and new age / ambient melodies, stretched out into a deep, psychedelic sonic realm entirely Futuro Antico's own. It stands among the greatest artefacts of Italy's Minimalist movement, sounding very little like any other music, from any other time or place. Drifting passages of synthesizer, interlaced with flute and diverse instruments from around the world – feeling halfway between a hippie jam and the music of a visionary experimental future.
Stunning, singular, and absolutely essential if you didn't grab it the first time around. These are some of the best sounds produced in Italy during the second half of the 20th Century. We're overjoyed that Black Sweat has brought it back.





Futuro Antico "Dai Primitivi all'Elettronica" (LP, 1980)

If you want to understand Futuro Antico, the title,Dai Primitivi all'Elettronica, say it all - translating roughly to "From Primitives to Electronics". The phrase was the groups modus and guiding light, a strategy and philosophy which embarked on creating combinations of avant-garde ideas and electronic music, with instruments and compositional techniques from diverse ethnic traditions. The album, like their self-titled debut, was issued in 1980, before being reissued in 1990 on vinyl. The Black Sweat edition lovingly returns its original cover artwork.
Like everything Futuro Antico touched, each of the five works that makes up Dai Primitivi all'Elettronica is nearly impossible to nail down. Each is a shifting hybrid offering raga tinges, repetitive, structurally complex piano work, and ecstatic rhythms and improvisations, all the while incorporating countless musical traditions from across the world into single, seamless form.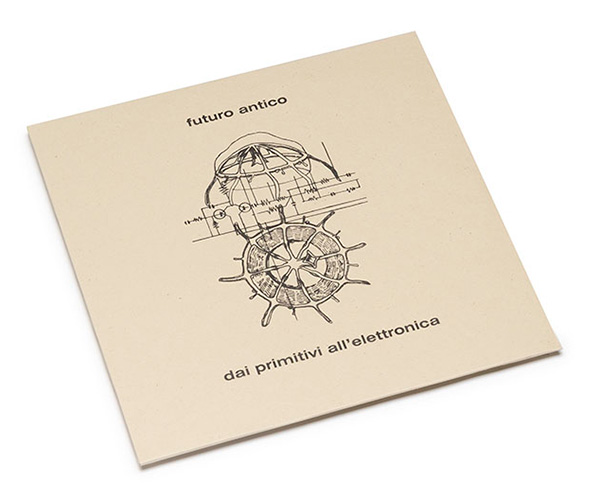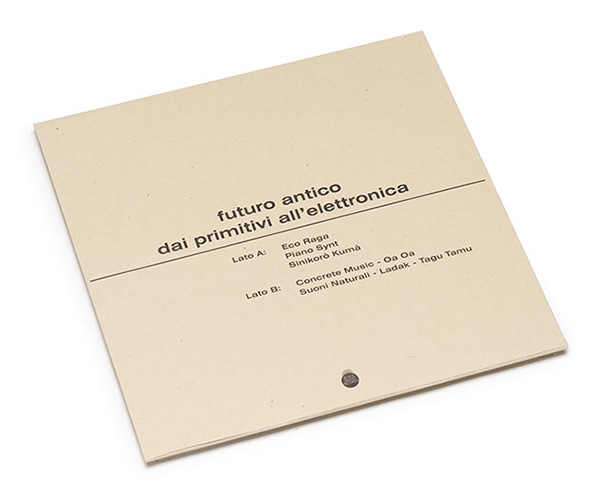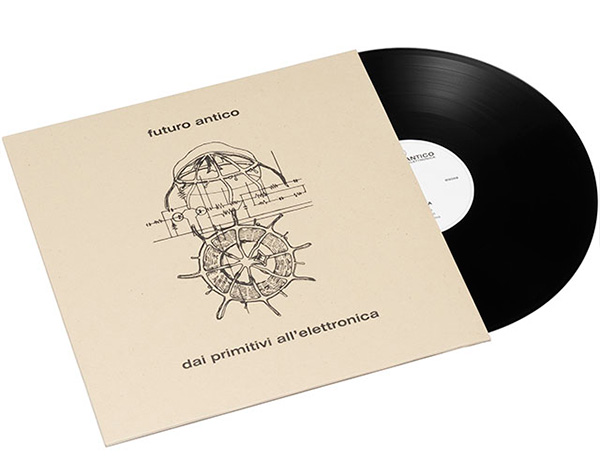 Defined by a sense of remarkable openness, playfulness, and risk, Dai Primitivi all'Elettronica is an absolutely overwhelming document of a short-lived moment within the iconic Italian avant-garde - a synthesis between ancient, ethnic and analog electronic and minimalist music. There's nothing quite like it - rhythmic, sprawling, cosmic, wildly ambitious, and unplaceable.
Like its predecessor, this one is absolutely essential if you didn't grab it the first time around. We can't express how happy we are that Black Sweat has brought it back.





Futuro Antico "Isole del Suono" (LP, 1980)

Capturing a live performance in Bologna by the trio of Gabin Dabiré, Riccardo Sinigaglia, and Walter Maioli, during July of 1980, Isole del Suono remained unreleased until Black Sweat's vinyl issue that dropped in 2016. Nothing short of a revolution, it offers crucial insight, via astounding sounds, into one of the most influential, important, and exciting bands to emerge from Italy during this moment.
Beginning with a heady blast abstract synths work, Isole del Suono stands slightly apart from the other two primary documents of Futuro Antico's output during the early '80s. The sense of its sounds forming in real time is more palpable, with each member delivering his highly individualized sensibility into the collective whole, Walter Maioli's wind instruments played against Riccardo Sinigaglia's electronic textures, and Dabiré's percussive interventions.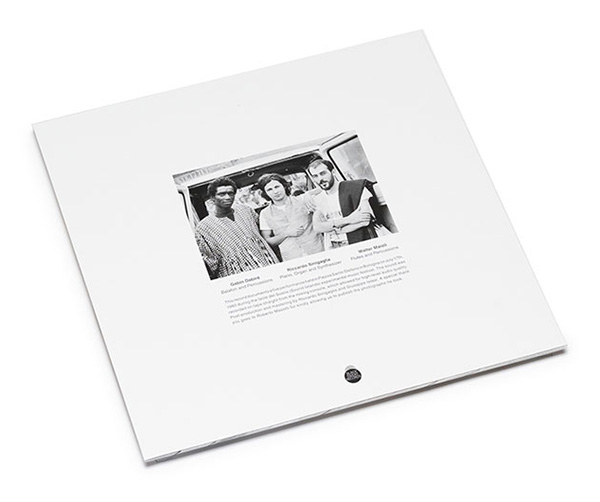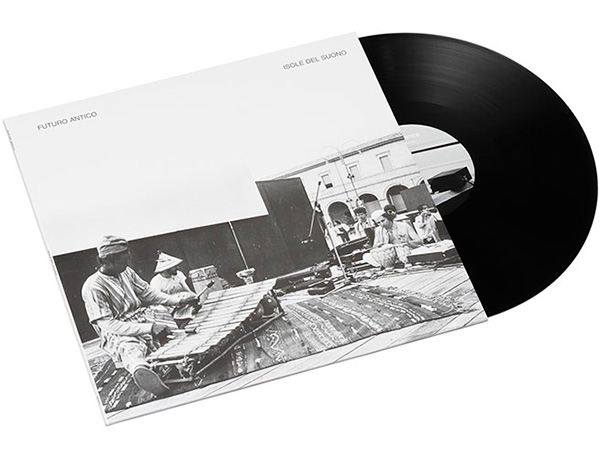 Across both sides of the LP, this dialog forms an image of the archaic and elemental taking on new futuristic forms, sculpting a harmonic bridge between what has always been and what might be from sonic textures, cascading minimalist piano, Middle Eastern and North African atmospheres drawn from organ lines, and the hypnotic rhythms of a balaphone. The result is immersive and infectious, making you wonder where these recordings have been all your life.
As essential as Futuro Antico's two primary documents, Isole del Suono sings from the past into a future that is yet to be. Grab it fast, either individually or as part of a bundle gathering all three. We can't express how happy we are that Black Sweat has brought it back!