Brannten Schnüre
Three years on from the release of their last, critically heralded LP, Brannten Schnüre are back with "Das Glück Vermeiden", a stunning leap forward for the duo of Christian Schoppik and Katie Rich. Intertwining elements of folk, musique concrète, ambient, and electroacoustic music, its narrative conceptualism - diving deep into the darker realms of the psyche - culminates as one of the most unique, challenging, and creatively exciting albums that we've heard all year!
By Bradford Bailey, 23 September 2022

A double-edged sword within the contexts of underground and experimental music is a highly localized make-up. While this yields incredibly specific creative outpourings - often directly linked to individual place and culture - there's an unfortunate tendency for more prominent geographies like New York, Los Angeles, London, Paris, Berlin, and Tokyo to dominate the perception of global activity. In reality, it's often where we look the least - the far-flung places and second cities, free of prying eyes - where the most interesting work takes seed. This is certainly the case when it comes to the work of Brannten Schnüre, the duo of Christian Schoppik and Katie Rich, who have been steadily issuing a singular body of recordings for more than a decade from their home in Würzburg, Germany. A swirling hybrid of dark folk, musique concrète, ambient music, and electroacoustic wizardly, their latest LP, "Das Glück Vermeiden", takes a radical leap forward, embracing bristling experimental temperaments that, almost immediately upon its release, have already placed it as one of the most talked about records of the year. It sold out instantly almost everywhere, but thankfully we've been able to get a handful of copies. Don't sleep. This is a hot one and once it's gone, it's gone.





First emerging during the early 2010s, Brannten Schnüre is Christian Schoppik and Katie Rich, who also work together in a variety of noteworthy projects like Agnes Beil, Diamantener Oberhof, and Freundliche Kreisel. Schoppik is also responsible of the self-titled LP issued to great acclaim on Hands in the Dark earlier this year under his Läuten Der Seele moniker. Based in the small Bavarian city of Würzburg, over the project's duration the duo has been slowly developing a unique sound resting within an ethereal realm that intertwines folk, ambient, and electroacoustic music, rooted in narrative conceptualism, that can only be described as intoxicatingly beautiful. Their latest - "Das Glück Vermeiden" - however, delves toward considerably more challenging and explicitly experimental territory, especially when placed against the incantations of reminiscence that its predecessor, "Erinnerungen an Gesichter", wielded so carefully. Five years on, Brannten Schnüre casts the notion of an inner world through a very different lens.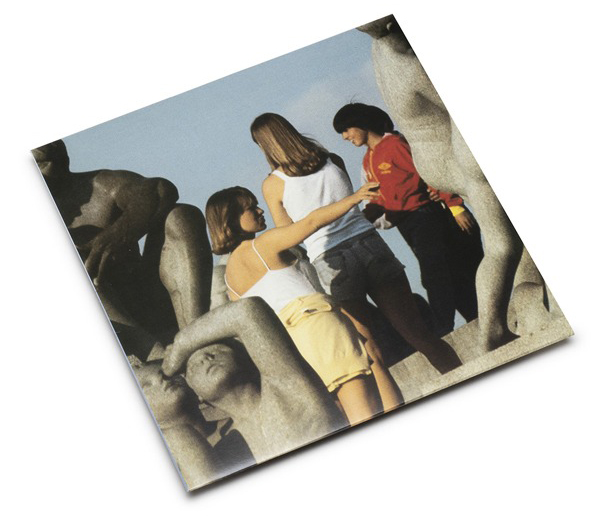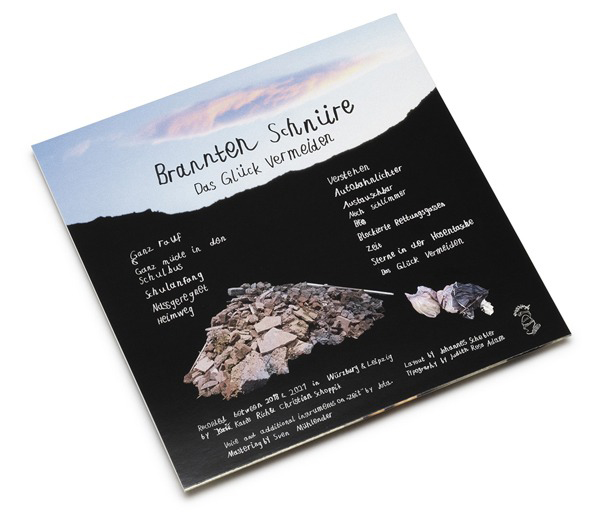 Rather a romance with what was, "Das Glück Vermeiden" takes the desire to forget as its cue, becoming an immersion into a therapeutic process that attempts to come to terms with fever dreams and ghost stories of the past. Amongst dense tapestries of sound constructed from concrète material - from birdsong to jackhammers, squealing tyres, passing ambulances, and a countless number of now forgotten sound sources - the sparse, fragmented melodies of acoustic instrumentation, and Schoppik's lyrical poetics - imbued with emotional turmoil, meandering through vulnerable and catastrophic episodes - delivered by Katie Rich, whose often dry delivery - shifting between speech and song - offers a path through perceptions of chaos. As the album progresses, it feels as though we're witnessing a band come into their own in real time, weaving metaphor and inner conflict into musical forms that radically rethink the notion of what ambience might be.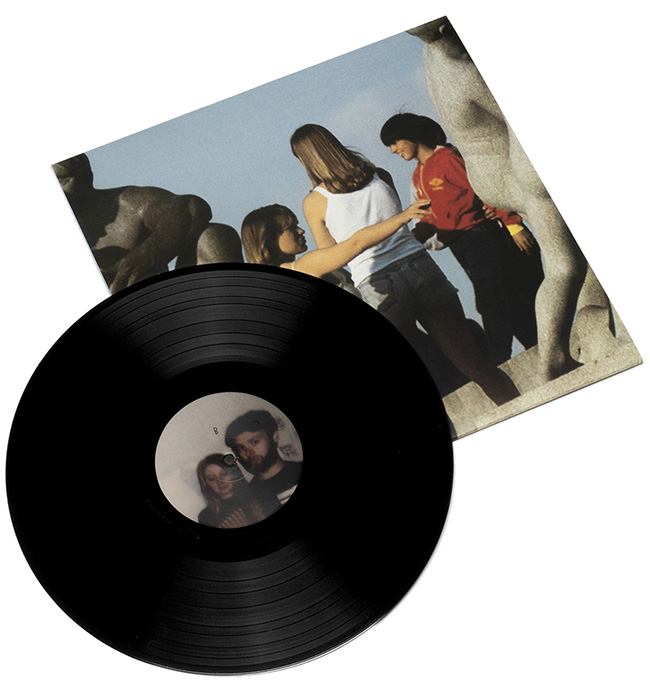 Creatively brilliant and knotted with tension, across its 12 discrete compositions Brannten Schnüre's "Das Glück Vermeiden" takes form as one of the most unique, challenging, and creatively exciting albums we've heard all year, taking all the weird and wonderful of Brigitte Fontaine and Carl Stone, broken into a thousand mashed up pieces, and given an entirely new form that feels incredible ahead of its time.

Issued as a beautiful limited LP by Quirlschlängle, this is one to get, and will likely be a record that people are talking about for a good while to come. Definitely not to be slept on.