Charlemagne Palestine & Simone Forti
From the revered Italian imprint, Alga Marghen, comes two of the most exciting and beautiful album's we're likely to encounter all year, a long overdue repress of the 2010 release, "Illuminations", a body of collaborations created by Charlemagne Palestine and Simone Forti at CalArts during the early 1970s, and a brand-new LP, "Meditative Sound Environments", comprising never before released recordings created by the duo during the same period. Of unprecedented historical importance and astounding creative brilliance - not to mention insanely beautiful - both offer rare insights into the practices of two of the 20th Century's most important artists, as well as the spirits of Fluxus, minimalism, and experimental collaboration during an incredible period in time.
By Bradford Bailey, 26 March 2022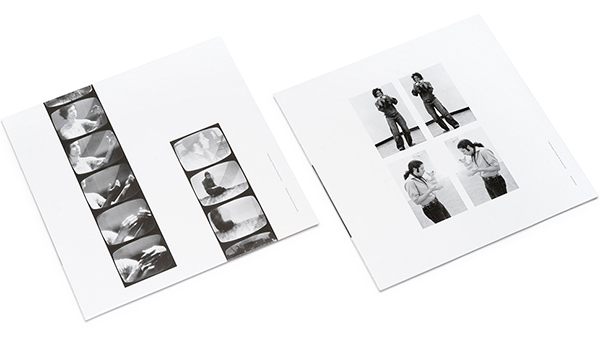 Back in 2018, two releases emerged that offered an unprecedented immersion into a singular practice within the field of experimental sound, Simone Forti's "Al Di Là", released by Saltern, and "Hippie Gospel Songs", released by Box Editions. While already a legend in the context of dance and performance, until that moment Forti's extensive work in music had remained largely overlooked on critical and historical terms. Over the last four years, this has changed. Now in her late 80s, she has become regarded as one of the most groundbreaking, original, and influential artists of her generation. While sinfully overlooked for its significance at the time, in 2010 - predating this tectonic shift - Alga Marghen dropped "Illuminations", a stunning LP documenting Forti's collaborations with Charlemagne Palestine, from the early 1970s. Out of print and becoming highly sought-after in recent years, Alga has lovingly repressed this incredible gem. Not only that, they've taken the initiative one step further with "Meditative Sound Environments", an entire LPs worth of material created by the duo that has never before been released. Both are of towering historical importance - casting the door wide open on one of the most striking and significant collaborations in experimental music during the 1970s - and offer some of the most exciting listening we can call to mind.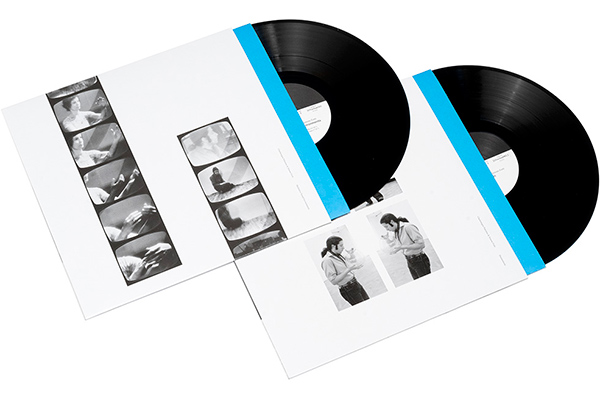 Simone Forti is one of the great spirits of her age and generation, first appearing during the 1950's in the creative ferment of San Francisco, where she studied under the legendary dancer/choreographer Anna Halprin, before moving to NY in 1959 where she met and began working with a fellow pioneers in Postmodern dance, Trisha Brown, Yvonne Rainer, and Steve Paxton. Across the 1960s, she became a central figure in development of the multidisciplinary efforts of Fluxus and Happenings, performing and collaborating with figures as diverse as Robert Morris, Robert Whitman, Nam June Paik, and La Monte Young, all the while singularly changing the perception and possibilities within the field of dance.
Over her many decades, Forti has never stopped working and pushing notions of collaboration and multidisciplinary practice. Within this, is Forti's incredibly singular practice of music making, appearing over the decades in many guises, first as a series of performances during the '60s and '70s, often utilizing homemade instruments, as well as a series of songs that began to take form in upstate New York at the end of the 1960's. She also appeared on recordings made with her teacher, Pandit Pran Nath, and her husband at the time, Peter Van Riper, during the 1970s and 80's.
One of the great supporters of Forti's music experiments is the legendary artist Charlemagne Palestine, who she met in California, while both were working out of CalArts, in 1970. Palestine was still relatively unknown. The meeting took place a full four years before he delivered his two groundbreaking LPs, "Four Manifestations On Six Elements" and "Strumming Music". The pair hit it off and embarked upon a collaboration, none of which would be heard by the public until the release of Alga Marghen's "Illuminations" in 2010.





Charlemagne Palestine & Simone Forti "Illuminations"(LP)

Not only does "Illuminations" capture some of the earliest of Charlemagne Palestine and Simone Forti's collaborations, but the three pieces that comprise the LP are also among the earliest recordings made by either, offering a rare window into a time and place - the utopian cement of early 70s LA - and a crucial period within both of their practices.
Partially instigated by an invitation to Forti by the seminal artist, Allan Kaprow, to stage a dance piece at CalArts, she quickly invited Palestine - who was at the school working in the electronic music studio - into the process, asking him to supply music for the developing work. In the spirit of the times, the two set to work, allowing it to develop in free, collaborative, and unexpected ways, with Palestine contributing movements in addition to sounds, and Forti contributing sounds, in addition to her movements. In Forti's own words, describing some of their activities,«Our medium blended as a play of interacting sound waves and solid matter in motion as Charlemagne and I shared energy and focus. Or we would start singing full out, a melody that Charlemagne often introduced. Sometimes I played the molimo, a corrugated tube meant for connecting the gas stove.»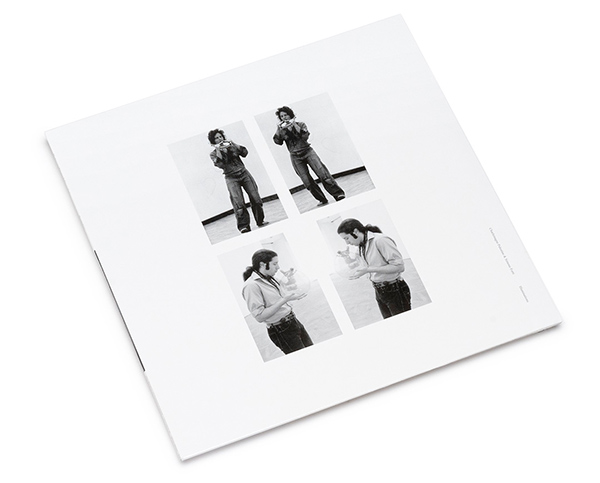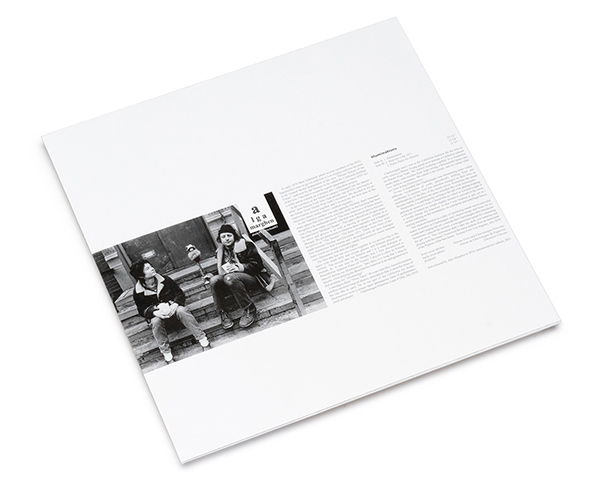 The three pieces on "Illuminations" were recorded between October and December 1971. Each offers a window into the duo's diverse activities during this period, embarked upon in an unfinished performance space at the school; a large, empty concrete cube that became know as "The Temple", dimly illuminated by a red light, which inspired the umbrella title of the works. The first of these is "Illumination" - taking up the full first side of the LP - which features Palestine on voice, small bells, and crystal glasses, and Forti on voice and molimo (her unique, self-built and designed wind instrument). Created while the two moved fluidly around the space, the piece is drenched in ambience and delicate intervention, Forti's voice arcing across the space in carefully conceived interplay with Palestine's dreamy tones on glasses and bells.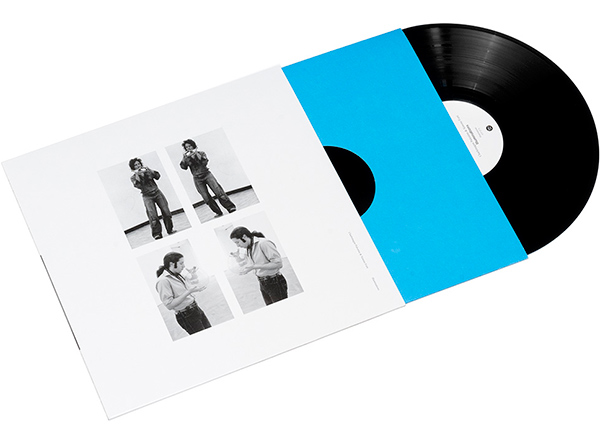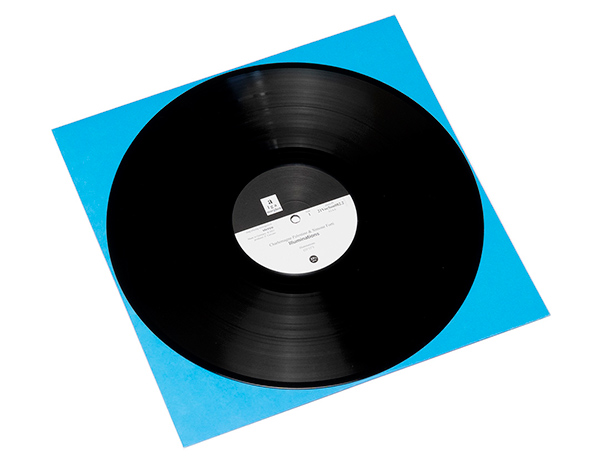 Starting the second side is "Wed Oct 13th 1971", a haunting work created with both artists using only vocal techniques. Falling somewhere between drones and howls, which Palestine describes «as a song dialogue as animals do.» Truly fascinating, it is unquestionably the most distinct work of experimental vocals recorded by anyone during this period. The final work of the LP, "Piano Piece For Simone", is enacted by Palestine alone, and likely belongs to the earliest part of the duo's collaborations when there was a more distinct division between dance and sound. It features the arist singing falsetto while playing the Bosendorfer Imperial in an arpeggiated style that predates his invention of "strumming". Astoundingly beautiful, and more restrained of the works that would make his name a few short years later - piano lines rippling against the artist's voice - it's hard to think of a more historically early work of Palestine's to have been laid to tape.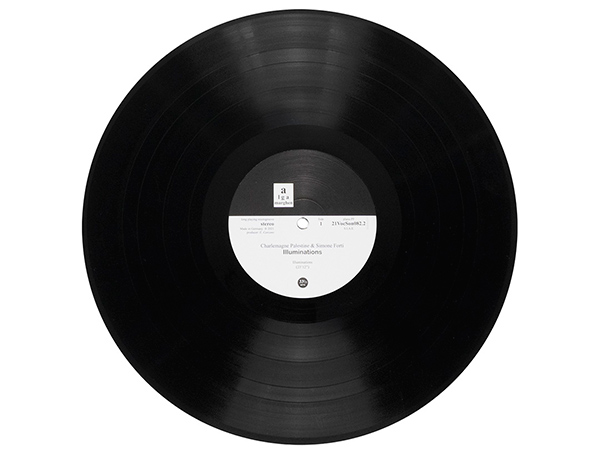 Feeling remarkably fresh and relevant more than 40 years on - transporting the listener into an astounding collaborative process by two of the most important artists of their generation, as well as the carefree, dreamy atmosphere of 70s California - Alga Marghen's repress of Simone Forti and Charlemagne Palestine's "Illuminations" - out of print for more than a decade - is as welcome as they come. Newly remastered, and including notes by both artists, it's not going to sit around for long. Grab it fast before it disappears again.





Charlemagne Palestine & Simone Forti "Meditative Sound Environments"(LP)

When Alga Marghen's initially released Simone Forti and Charlemagne Palestine's collaboration, "Illuminations", back in 2010, it was fair to presume that they'd either released all there was, or taken the cream of the crop. Time passed, and then, 12 years later, they're proving those presumptions wrong with "Meditative Sound Environments", a further LP of material that dives into the duo's incredible work together in California during the early 1970s.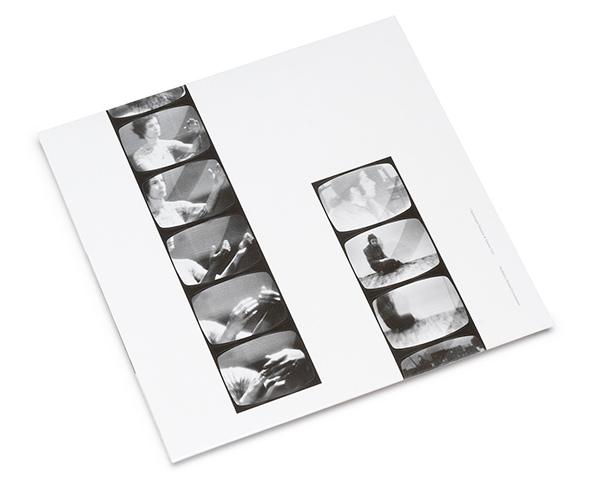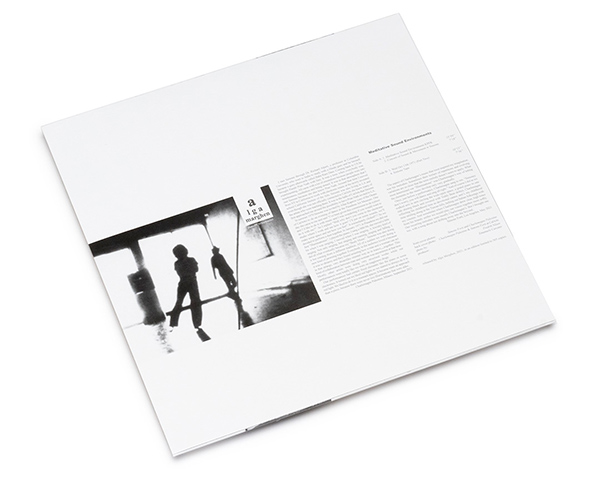 Recorded during the same period as the previous LP, "Meditative Sound Environments" also belongs to Forti and Palestine's larger body of "Illuminations", a series of works that were created at CalArts in "The Temple", under the dim illumination of a red light. Gathering four works across the album's two sides, this collection begins with "Meditative Sound Environment KPFK", an incredible vocal duo between the pair, backed by a long, continuous drone. Rising and falling, moving back and forth, the work feels remarkably intuitive, open, and direct, all the while making nods to both artists' connection to the teachings of Pandit Pran Nath. This is followed by "Concert of Sound & Movement", capturing a performance staged by the pair, that features Palestine generating long tones on glasses and bells, while we hear the foot falls, movements, and vocal interventions of Forti building a larger sense of environment and scale.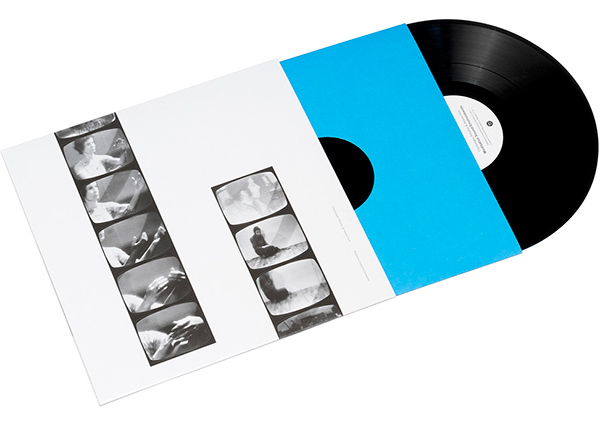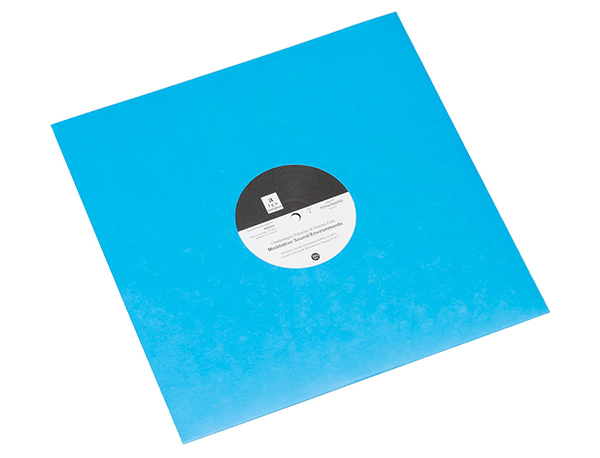 The second is taken up by two stunning and very different vocal works. The first," Wed Oct 13th 1971, Part Two", is the continuation of the work that featured on "Illuminations", described by Palestine. In this movement, the pair's drones and howls move toward the opposite ends of the spectrum, Palestine recalling Buddhist vocal chant and throat singing, while Forti occupies the upper register, delivering shimmer harmonies. As counterpoint, the side's second offering, "Simone Tape", begins with a casual conversation between the artists, before embarking into a fascinating territory of singing that, while remaining fairly abstract, nods toward liturgical singing and Jewish folk traditions. Bordering on tear jerking, it presents an absolutely beautiful side, marked by intimacy and delicacy, of both artists that has almost never been heard in any other place.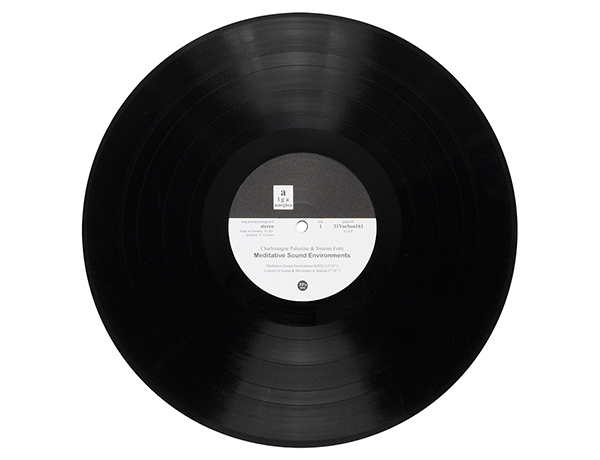 A triumph of artistry from its first sounding to the last, "Meditative Sound Environments" is an absolutely essential further revolution into the singular creative work created by Simone Forti and Charlemagne Palestine at the dawn of the 1970s. It's impossible to overstate the album's historical importance. Like everything they've done over their long careers - together and separate - it can't help but inspire and remaind you of what experimental music is all about. Issued by Alga Marghen on vinyl in a very limited edition of 365 copies, it can't be missed. 10 out of 10 and beyond!