Instant Composers Pool
Having already assembled a killer body of releases over the span of a couple of years, Our Swimmer returns with what might just be their most ambitious batch of releases to date, three reissues from the seminal ICP catalog, Instant Composers Pool's "Groupcomposing"; Dudu Phukwana, Han Bennink, and Misha Mengelberg's "Yi Yole"; and ICP Tentet's "Tetterettet". Uncompromising and creatively brilliant - featuring an international cast of astounding players - they represent some of the most sought after and important gestures in the entire canon of 1970s European freejazz, appearing on vinyl for the first time in more than four decades.
By Bradford Bailey, 14 September 2021

With just about a year under its belt, the Berlin based imprint, Our Swimmer, has managed to build a striking catalog of recordings that bridges numerous idioms of avant-garde and experimental sound, including reissues of seminal records by Alvin Curran, Slapp Happy, Billy Harper, Krzysztof Penderecki & Don Cherry, and Musica Elettronica Viva. Further crystallizing the label's modus-operandi, the label's latest batch - Instant Composers Pool's Groupcomposing, originally released in 1978, Dudu Phukwana, Han Bennink, and Misha Mengelberg's Yi Yole, from 1979, and ICP Tentet's 1979 LP Tetterettet - comprises a similar sense of uncompromising breadth in a single run, and is easily Our Swimmer's most ambitious outing to date. Appearing on vinyl for the first time in more than 40 years, each is absolutely stunning and stand among the most important gestures of European improvisation ever made.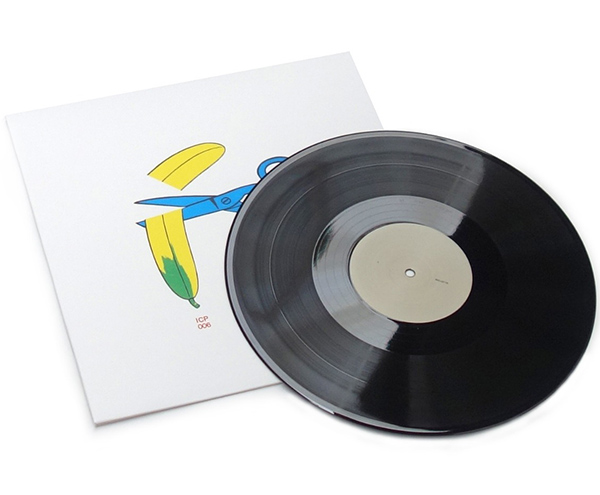 Instant Composers Pool - Groupcomposing (LP)

Founded in Holland during 1967 by saxophonist Willem Breuker, pianist Misha Mengelberg and drummer Han Bennink, Instant Composers Pool, alongside Globe Unity Orchestra, Company, Spontaneous Music Ensemble, and numerous others, belongs to a broad movement of ensembles that emerged during the 1960s and '70s in Europe - loosely based on the innovations and organizational structures of American counterparts like The Jazz Composer's Orchestra and the AACM - that encountered revolving casts of players from across the continent and beyond, coming together in truly astounding collaborative formations. Drawing in the ideas and actions of Fluxus, with whom Mengelberg had a long-standing association, ICP is by far one of the most wild, radical, and playful of them all.
Groupcomposing, recorded in 1970 and issued as the sixth release on the collective's own imprint in 1978 - complete with its iconic cover designed by none other than Han Bennink - is among ICP's most sought after releases. It's a truly visionary body of sounds - remaining out of print on vinyl for decades - generated by a one of the greatest all-star casts of all time; Derek Bailey, Peter Brötzmann, Evan Parker, Han Bennink, Paul Rutherford, Peter Bennink, and Misha Mengelberg.
Gathering all the hard-blown fire that you'd expect from an ensemble made up of these distinguished players, Groupcomposing rattles out a like a machine gun driven sonic assault - guided by the reeds trio and Rutherford's trombone blasts, and culminating with a blistering bagpipe by Peter Bennink - marked by those deep senses of sophisticated harmonic and percussive interplay that are entirely dependant on careful listening and a profound sense of mutual respect, that equally takes the ensemble into numerous playful, quieter passages that break the momentum, and encounter the players swaying in restrained dances of texture and carefully placed interventions of tone.
Noise before there was noise and punk before there was punk, heard more than a half century after it was laid to tape, Groupcomposing rises as one of the most uncompromising and important documents of 1970s European improvisation. Our Swimmer's beautifully produced reissue - the first to return it to vinyl in over four decades - immaculately reproducing Han Bennink's original cover design - is as historically important as reissues come.



ICP Tentet - Tetterettet (LP)

Originally recorded and released in 1977, the ICP Tentet's Tetterettet has been long regarded as the first important document of the band's larger incarnations, perfectly capturing the sonic manifestation of their concept that improvisation was an act of instantaneous composition. Tetterettet comprises recordings made by an all-star international cast of players - John Tchicai, Peter Brötzmann, Alan Silva, Han Bennink, Tristan Honsinger, Peter Bennink, Gilius Van Bergeyk, Misha Mengelberg, Michel Waisvisz, and Bert Koppelaar - between the 14th and 17th of September, 1977, that were cut and spliced together by Mengelberg. Launching from a platform of dense, big band swing, across the album's two sides - broken into 11 individual pieces of varying lengths - the group traverse a remarkable range of territory, from passages of delicate textural and tonal interplay and the ear-splitting skronk of furious freejazz, to fractured funereal marches and the carnivalesque, each player locked in and balanced to the gestures of the next, while displaying skill and dexterity that is second to none.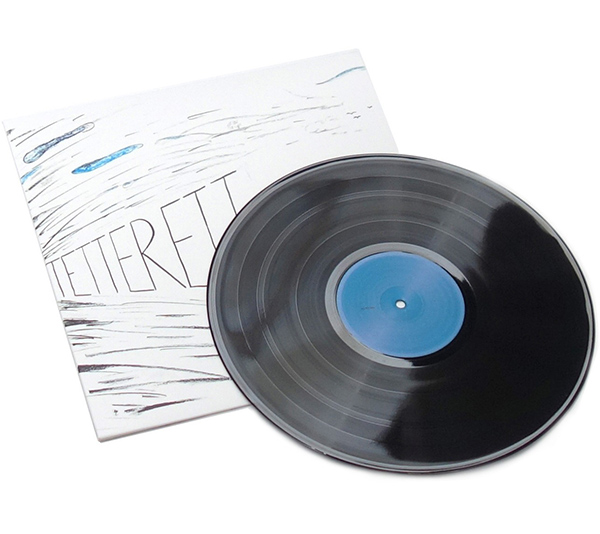 Absolutely incredible from start to finish, illuminating the scope of the potential embedded within improvisation like few other players ever could, thecompositional craft and improvisational symbiosis of Tetterettet is a truly visionary statement from one of the greatest groups that ever was. Returning to vinyl for the first time in over four decades, Our Swimmer's beautifully produced reissue - immaculately reproducing Han Bennink's original cover design - is an overwhelming expanse of sonic joy, peaked by unparalleled creative heights.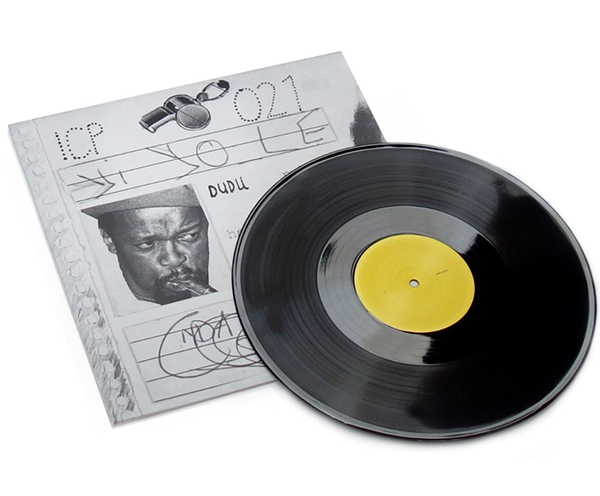 Dudu Phukwana, Han Bennink, Misha Mengelberg - Yi Yole (LP)

The final instalment of Our Swimmer's first batch of seminal reissues from the ICP catalog, Yi Yole, recorded by the South African saxophonist, Dudu Phukwana, with Han Bennink on percussion, clarinet, viola, trombone, and Misha Mengelberg on piano, stands slightly apart for the humble scale of its ensemble, but towers to equal scope in pure power of its sound. Longtime member of the Blue Notes, Dudu Pukwana became a highly regarded figure in European freejazz after he left South Africa in the mid-sixties and settled in London, working extensively with the leading lights of improvised music, recording extensively with the Brotherhood of Breath, and issuing numerous LPs under his own leadership before his untimely passing in 1990 at the age of 51. Yi Yole, recorded at the ICP Jubileum in 1978 and released on the collective's imprint the following year, is arguably the most beloved and sought-after release in his catalog of recordings. Joined in careful harmony with Han Bennink and Misha Mengelberg - documenting the only meeting between the trio - the powerful scope, skill, and dexterity of his playing soars to levels that reveal him to be a sinfully under-appreciated artist on the 1970s European scene.
Filled with a surprising sense of airiness for the density of its notes, Yi Yole presents a fascinating juncture between the soulful, raw, and emotive, African sensibilities of Pukwana, and the Dutch punkiness and irreverent humor of Bennink and Mengelberg. The album's three works - Yi Yole, The King of Weasle Is Called Easle, and Silopobock - build upon a foundation of playful, elusively familiar melodies, with each progressively attacked and deconstructed into tangled webs of seething tonal and percussive conversation that stager their way across two brilliant sides.
Arguably the most challenging and visionary of the three releases featured amongst Our Swimmer's batch of incredible ICP reissues, Yi Yole is an astoundingly rewarding sonic voyage with three of the greatest players to have ever graced European stages. Bristling with tension and fire, we bear witness to a true classic from the high canon of free jazz, returning to vinyl for the first time in over 40 years, complete with its original Han Bennink cover design. Sensational, and not to be missed. We owe Our Swimmer a great dept for bringing each of these gems back.