Lard Free
From Replica Records comes an absolutely astounding immersion into the seminal French group, Lard Free. With brand-new, limited-edition vinyl reissues of the band's four full lengths, they break the mold of history, and place this constantly evolving project alongside the best of free improvised music, electronic experimentation, and prog of its era. To cap it all off, they've also issued an absolutely stunning, monumental vinyl box set, that includes each of these albums, plus an LP of previously unreleased material, recorded during the '70s in Brussels, that is unavailable anywhere else. With each release as incredible as the next, this batch is staged to blow some serious minds.
By Bradford Bailey, 23 May 2022

Let's face it, historically speaking, when compared to the attention received by similar, contemporary contexts in the United States, the U.K., or Germany, creatively radical and underground music from France has always drawn an unfairly short straw. Across the second half of the 20th Century, the country continuously provided shelter and support for artists from across the globe, while its own - particularly those aligned with the counterculture - rarely received reciprocal attention from abroad. It's only been in recent years, due to numerous reissue initiatives, that fans from beyond France's borders have been able to gain access to a fuller sense of what emerged from the hands of the country's most ambitious artists across the 1960s, '70s, and '80s. Replica Records' latest batch, dedicated to visionary collective, Lard Free, takes great steps toward widening this lens. Not only does it include beautiful vinyl reissues of the project's three avantgarde/prog opuses - "Gilbert Artman's Lard Free" (1973), "I'm Around About Midnight "(1975), and "Lard Free" (1977) - but "Unnamed", which comprises archival recordings from 1971 and 1972, that remained unreleased until a CD issue in 1997, and a monumental 5 LP box set - issued in a deluxe wooden box - that includes the four aforementioned releases, plus a never before issued LP of live recording taken in Brussels at the band's height, that's unavailable anywhere else. Each is an absolutely incredible immersion into some of the most singular sounds from the 1970s French underground, that blows the door off of how history has been previously authored and known.





Lard Free began as a gathering of friends - Gilbert Artman, Francis Mativet, Dominique Triloff, Jean-Jacques Miette, and Philippe Bolliet - from diverse musical backgrounds in 1970s. Over their eight years of activity, concluding with a four-show run in collaboration with Camizole in 1978, members came and went, with Artman - a jazz drummer who had previously cut his teeth with Don Cherry and Steve Lacy - taking the helm and more or less becoming the only constant musician in the line-up. Resting at the juncture of jazz, kosmische, and prog, alongside contemporary projects like Heldon, for many Lard Free's three LP run stands as the French counterpoint to German projects like Amon Düül and Agitation Free, or English outfits like Soft Machine.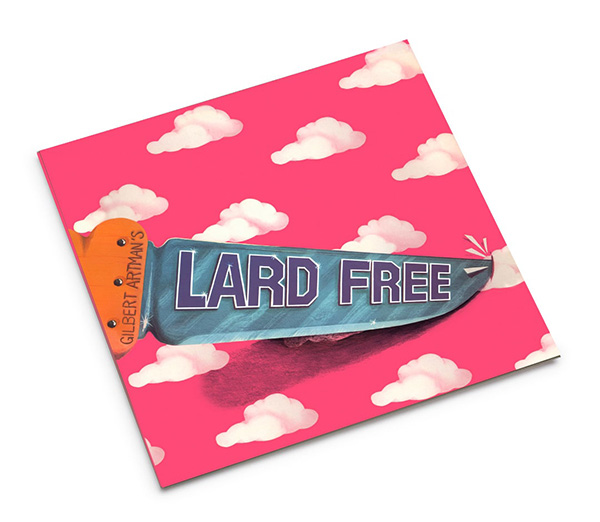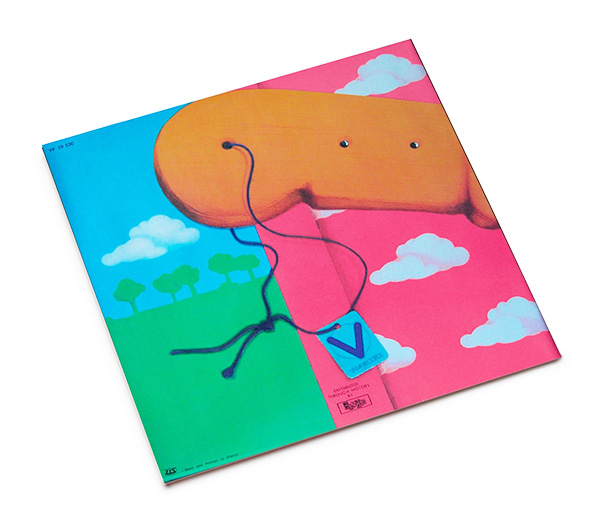 Lard Free "Gilbert Artman's Lard Free"(LP)

Comprising six compositions that were recorded in three days only and released in 1973, mixing jazz, kraut and prog rock, Lard Free's debut LP - "Gilbert Artman's Lard Free" - is a musical landmark in the French underground scene. Channeling everything from Terry Riley to krautrock and prog, metronomic and angular drumming, bass lines, and arpeggiating synths provide a spine around which the remaining ensemble can stretch out and go wild.
While impossible to gain a sense of at the time, Lard Free's debut foreshadowed the many line-up changes to come in the band. Featuring Gilbert Artman on drums, Francis Mativet on guitar, Hervé Eyhani on bass guitar and synthesizer and Philippe Bolliet on sax, founding members, Jean-Jacques Miette and Dominique Triloff, had already departed. It wouldn't be until the release of "Unnamed" in 1997, that we would be able to hear their contributions to the earliest iteration of the project. That said, "Gilbert Artman's Lard Free" encounters the group flying out of the gate like fire. Each member is locked into perfected balance with every element and intervention rendered by the ensemble, seamlessly covering a vast amount of territory as they go, from heady, stoner jams, spacey psychedelic freak outs, and full throttle free-jazz, with a dash of minimalism thrown in for good measure.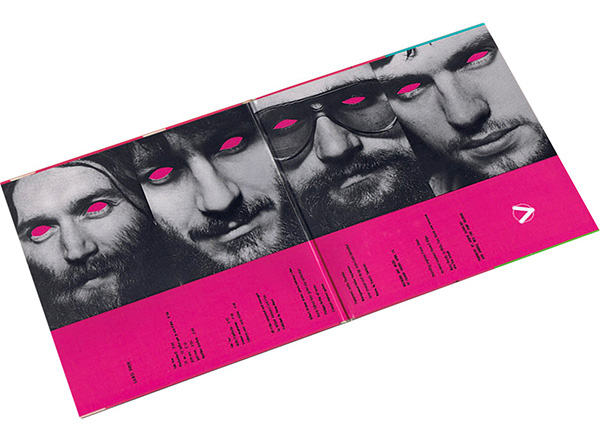 An astounding journey into the cosmos of sound, Lard Free's "Gilbert Artman's Lard Free" is a stunning thing to behold. Immersive, joyous, and creatively challenging in the same breath. Replica Records' brand-new reissue beautifully reproduces the original 1973 gatefold cover, and is pressed on 180 gr. vinyl in a limited edition of 500. Mind-blowing and not to be missed.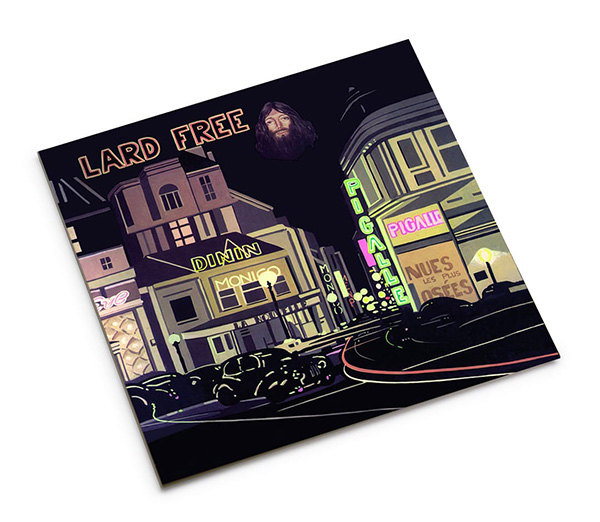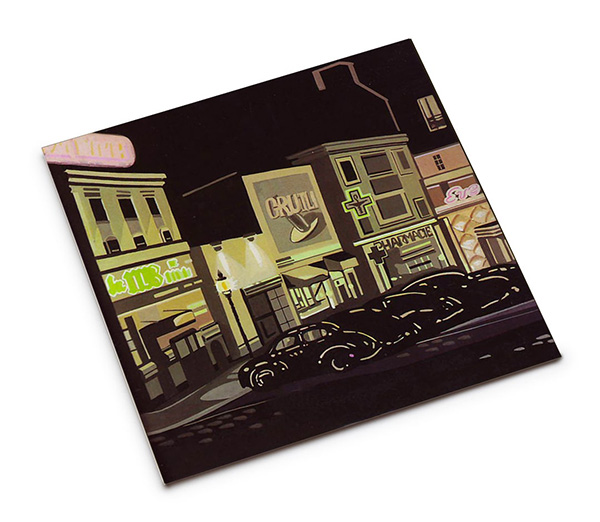 Lard Free "I'm Around About Midnight" (LP)

Recorded in Paris during a three-day session and released in 1975, Lard Free's second LP, "I'm Around About Midnight", encounters the band with a significantly different line up. This time, joining Gilbert Artman, is Antoine Duvernet on alto sax and flute, Alain Audat on synthesizer, and none other than Richard Pinhas - at the same moment he was making waves in Heldon - taking the helm on guitar and playing counterpoint to the drummer in a brilliant series of explorations.
Launching in with a droning, synth driven cosmic soundscape - "Violez l'Espace de Son Réfrigérant" - that is pregnant with sounds of North Africa and the Middle East, the band then dives into a unique form of rhythmic prog that peppers a heady amount of humor into its brooding gloom, that shifts and evolves into different manifestations over the album's length. Arguably the most fascinating and distinct of these are three works that stand slightly apart and establish the album's creative range; "Tatkooz à Roulette" - primarily constructed from appreciating synths that foreshadows entire movements of electronic music that wouldn't emerge until the 1990s - "Does East Bakestan Belong to Itself", a wild gesture built around minimalist vibraphone lines, and "Even Silence Stops When Trains Come", a work for piano and synth that makes interesting nods to the continuous music of Lubomyr Melnyk and works like Hans Otte's The Book of Sounds.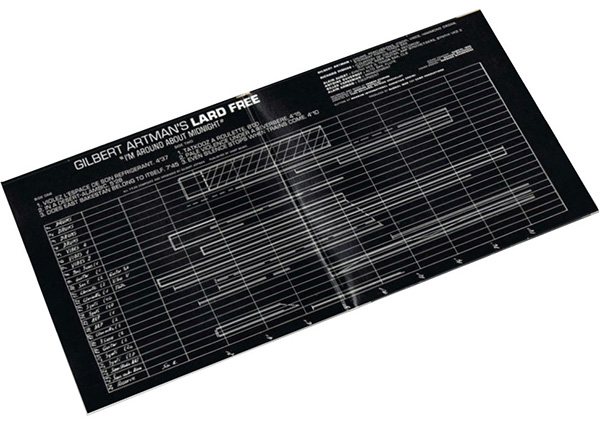 Diverse, ambitious, and an endlessly thrilling listen, Lard Free's "I'm Around About Midnight" is a true wonder of French electronic experimentation and prog. Replica Records' brand-new reissue beautifully reproduces the original 1973 gatefold cover, and is pressed on 180 gr. vinyl in a limited edition of 500. Wild and not to be missed!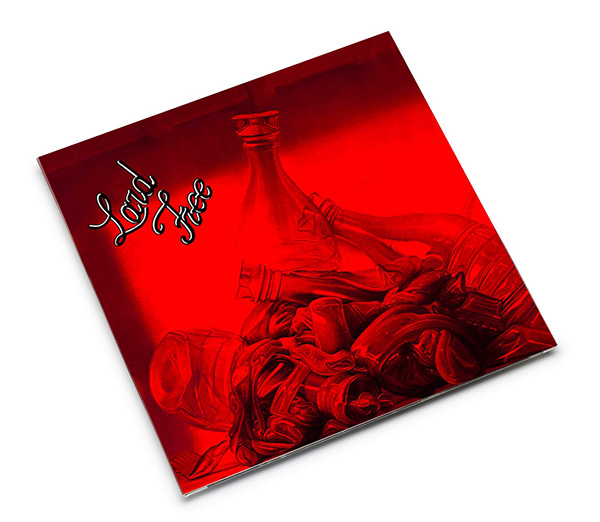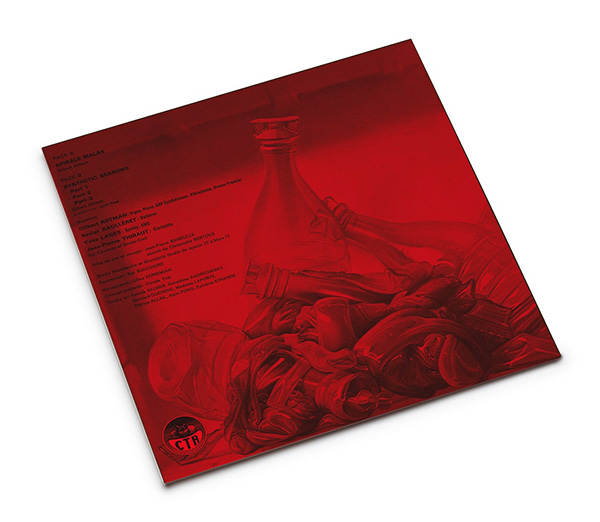 Lard Free "III"(LP)

Recorded and released in 1977, one year before the band split and Gilbert Artman dedicated himself to his Urban Sax project (which notably included Werner Durand), Lard Free's third album, "lll", is easily their most electronic and experimental venture, and in many ways strays closest to their German counterpoints in Kosmische and the emerging Berlin School. Cinematic and spaced out, the ensemble of synths, piano, organ, drums, vibes, guitar, and clarinet melds perfectly into a series of interwoven cosmic expanses. Rather than a series of shorter compositions that defined the album's predecessors, here we have two long form work, taking up an entire side each.
Meditative, bristling, and deeply atmospheric, while the ensemble - Jean-Pierre Thirault, Artman, Xavier Baulleret, and Yves Lanes - is fairly diverse in its instrumentation, each feels as though it has been run and process through synthesizers, creating a surprisingly cohesive and unified whole, with a series of stretched out, wild and frenetic jams, appearing almost as though psychedelic jam session we broadcast on the radio into outpace, and came back in a beautifully scrambled up form. Absolutely killer and heady as hell, Lard Free's third album, "lll", is a stunning end to a body of work that carved its way across the 1970s, and was like nothing else. Thankfully, the future, as we are about to learn, was to excavate a bit more. Replica Records' brand-new reissue of this masterstroke beautifully reproduces the original 1973 gatefold cover, and is pressed on 180 gr. vinyl in a limited edition of 500. It's truly amazing and is poised to blow many of new listener away.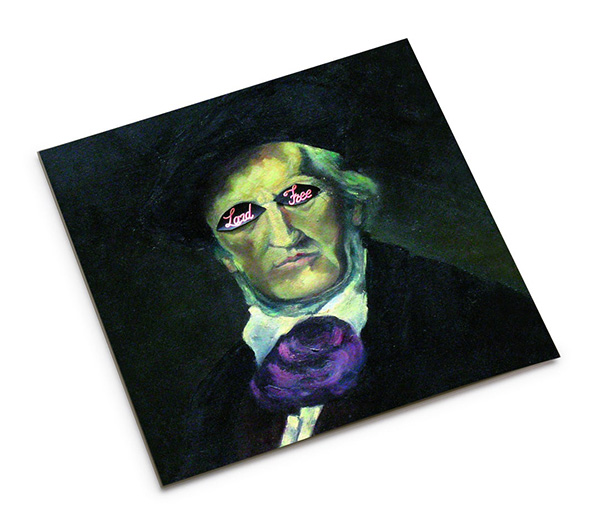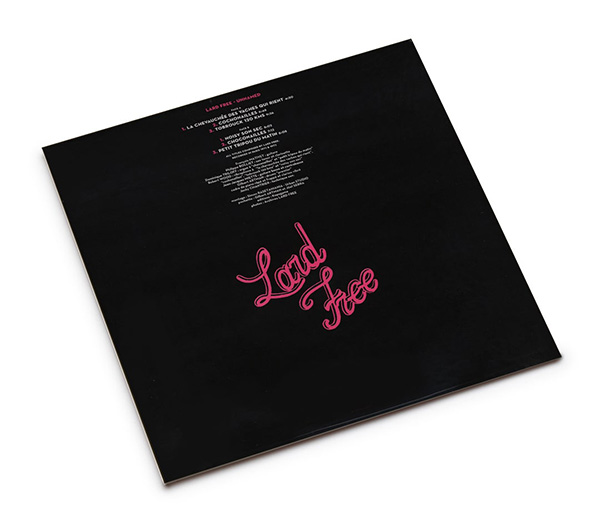 Lard Free "Unnamed" (LP+7")

For two decades, after their final LP dropped in 1977, the world thought they had heard the last of Lard Free. Then, in 1997, seemingly out of nowhere, Spalax dropped a CD - "Unnamed" - of previously unheard "lost" recording made by the band between 1971 and 1972. Those who's made it this far will be quick to spot that this places the tapes a year, and in some cases, two before their first album was recorded and released. While "Unnamed" is hugely important on historical terms - capturing the band in their earliest line-up, that included founding members Jean-Jacques Miette and Dominique Triloff in the mix - it shouldn't be discounted on creative and artistic terms. It's just every bit wild, visionary, and adventurous as anything that followed in the wake of its recording.
"Unnamed" would drive mad anyone trying to nail down through the paces. One part Third Ear Band, one part hard blown free jazz, one-part Soft Machine adjacent prog, and one-part pure acoustic experimental music, it's a serious wild ride and maybe the craziest and most exciting thing Lard Free ever laid to tape, foreshadowing the entire Rock In Opposition movement in a single blow. While made up of a succession of discrete compositions, the album flows as though it's a continuous evolution of sonic experiments, beginning in a wild landscape of sounds, becoming more controlled, before launching into a fully free improvised storm. Toward the middle, out of nowhere, comes a series of brilliant passages of jazz infused prog that feel as playful and light, but nothing can prepare you for the album's conclusion, a full almost anti-instrumental excursion into absolute atonality and experimental furry. Truly stunning from start to finish, Lard Free's "lost" album, "Unnamed", is a truly groundbreaking body of work. It's both tragic and mind-boggling that it remained unreleased as long as it did. Replica Records' brand-new reissue of this stunner beautifully reproduces the 1997 cover, and is pressed on 180 gr. vinyl in a limited edition of 500, and also includes a bonus 7". Not for the faint of heart!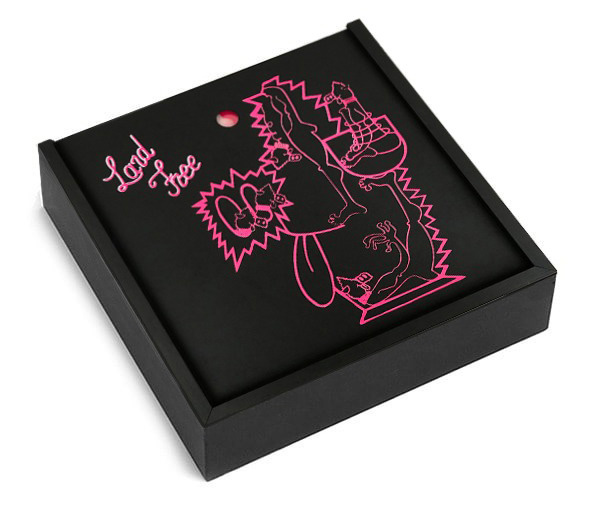 Lard Free "Boxset" (5LP boxset)

Wrapping up Replica Records' stunning Lard Free reissue initiative is the most beautiful object of them all, a five LP Box set, containing brand new vinyl pressings of their first three records - "Gilbert Artman's Lard Free" (1973), "I'm Around About Midnight"(1975), and "III" (1977) - as well as "Unnamed", with its bonus 7", and an additional LP of live recordings taken in Brussels at the band's height, that's unavailable anywhere else. Absolutely essential for any Lard Free devote, or a new fan that wants to take the full immersion and be forever changed, the band's full discography is housed in a beautiful hand-made wooden box, and also includes an original booklet with plethora of press articles and other artifacts, as well as a piece of goody-smelly wood. Amazing, monumental, and impossible to sing the praises of enough, it's arguably the crown jewel of everything that Replica Records has done.