Marina Rosenfeld - Teenage Lontano
Fresh from Room40 comes one of the most most sonically exciting and thought-provoking records of the year, Marina Rosenfeld's "Teenage Lontano". Comprising two never before issued works, "Teenage Lontano" and "roygbiv&b" - both conceived as choral works for teenage ensembles - the album stands among Rosenfeld's most striking and singularly unique efforts to date, radically rethinking the notions place, genre, and actions, while deftly undermining the aesthetics boundaries all too often applied to experimental forms.
By Bradford Bailey, 20 November 2021

Since its launch during the early years of the new millennium, Room40, the Australian label run by Lawrence English, has remained one of the most important vehicles for contemporary experimental music in the world. A beacon among these is the American composer, sound artist and visual artist, Marina Rosenfeld, to whom the imprint has offered a special amount of dedication, since their release of her 2009 album Plastic Materials. Rosenfeld latest, Teenage Lontano, continues this partnership, further imbuing it with a remarkable sense of creative ambition and critical rigour. Comprising two never before released compositions, Teenage Lontano and roygbiv&b - both conceived as choral works for teenage ensembles - the album stands among Rosenfeld's most striking and singularly unique efforts to date, and is one of the most sonically exciting and thought-provoking records that we've heard all year.





Following the completion of her underrated and graduate studies at Harvard and CalArts, Marina Rosenfeld emerged onto the American experimental music scene like a bang, with her first major work, Sheer Frost Orchestra, appearing in 1993. A composition scored for 17 women with 17 guitars and amplifiers, directing its participants to manipulate nail polish bottles in a series of one-fisted choreographic actions, its wry humor and deft social / political comment helped lay the foundation for a conceptual approach that has helped define her efforts ever since.
Standing apart from most of her peers, Rosenfeld's work as a composer, turntablist, and sound artist has almost always bridged into the multidisciplinary, incorporating aspects of physical movement, installation / sculptural space, and the visual. There are few better or more refined examples of this practice than Teenage Lontano and roygbiv&b, both works being radical deconstructions of place, genre, and form conceived for youth choirs, now receiving their first ever recorded released via Room40.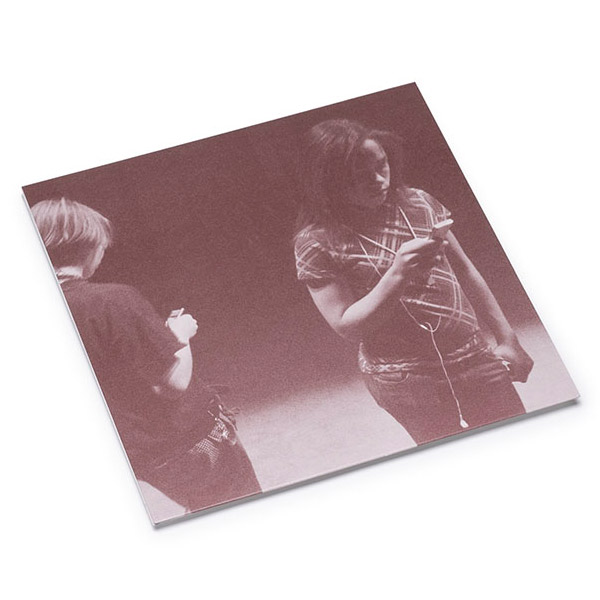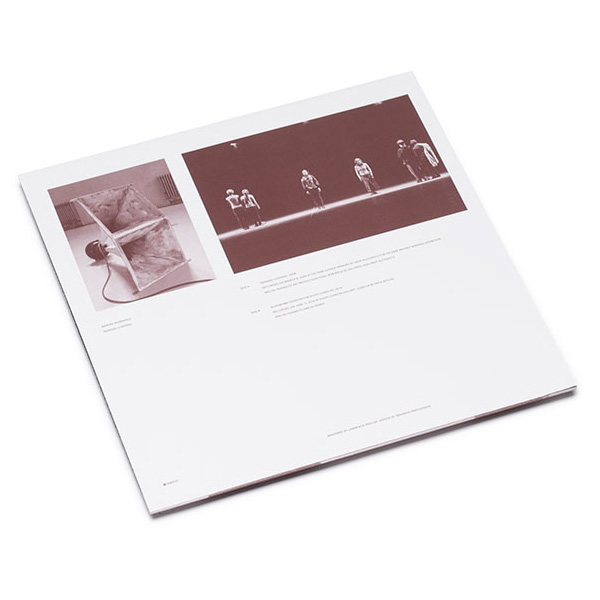 The album's title work, Teenage Lontano - recorded in NYC's cavernous Park Avenue Armoury in 2008 - is a groundbreaking, conceptual "cover version" of composer György Ligeti's 1967 orchestral work Lontano, reimagined as an immersive sound environment bisected by a line of chorus of teenagers. Rosenfeld's contribution to the Whitney Biennial in 2008, the work encounters each participant singing along to a suite of 17 different vocal scores heard via earphones and mp3 players. Beneath a loudspeaker rotating at the phonographic speed of 33 1/3 rpm, the teens' voices produce a hauntingly vulnerable account of Ligeti's dissonant polychords, permeated intermittently by bristling interventions of electronics, long tones, and fractious processing, in what collectively amounts to an entirely singular effort within the entire history of experimental sound.
The second side of the LP is dedicated to the three-part roygbiv&b, which premiered at MoMA in 2011. This recording captures the work's performace in 2014 at the South London Gallery by a local south London youth choir, the voices of which were then gently looped, phased and layered by Rosenfeld. Arguably more delicate and intimate than its counterpart, the result is a stunningly beautiful and emotive hybrid of avant-garde and R&B - the all stereo-phasing multi-part harmonies left mostly untreated, unhurried and airily spacious - rendering a poignant challenge to how we locate action and aesthetics within genre and place.
With both performances offering fascinating counterpoint to each other - drawing out haunting particulars of the respective environments and ensembles - Marina Rosenfeld's Teenage Lontano is an absolutely stunning affair, doing everything we hope experimental music might in ways that have been rarely approached or heard. Issued by Room40 on black vinyl, housed in a monochrome printed jacket and printed inner sleeve, it's by far one of the most thrilling and engaging listens that we've heard all year. 10 out of 10 and not to be missed.