Phillip Sollmann & Konrad Sprenger
Begun in 2017 and developed and refined over the six years since, the Berlin based artists, Phillip Sollmann and Konrad Sprenger, deliver their first LP, via Choose Records, documenting their remarkable Modular Organ System. Comprising a single, long form composition divided into two parts, "Modular Organ System" is a sublime and masterful work of drone, imbued with immediacy and emotion, that culminates as one of our favourite experimental organ records to appear in recent years.
By Bradford Bailey, 11 October 2023

Founded during the early 2000s by Jörg Hiller, the Berlin based imprint, Choose Records, has slowly released a near perfect catalog, ranging from Hiller's efforts under Konrad Sprenger, to incredible albums by Robert Ashley & Walter Marchetti, Terry Fox, Arnold Dreyblatt, Robin Hayward, and a number of others. It's been roughly a decade since we've heard from the label, but they're back on roaring from with "Modular Organ System", the first ever release of the long-standing mobile organ project of Phillip Sollmann and Konrad Sprenger. Comprising an absolutely stunning long-form work of shimmering minimalist drone, complete with fantastic, newly commissioned liner notes by Arnold Dreyblatt, it's a true marvel and easily one of our favorite records for pipe organ to have appeared in recent years.





Both Berlin based, Phillip Sollmann and Konrad Sprenger, the alias of Berlin based musician Jörg Hiller, have been quietly developing singular solo practices that push the boundaries of electroacoustic sound for the last 20 years. Sollmann has followed a slightly less predictable path, with a significant amount of his output having been issued under the Efdemin moniker, a project focused on the production of Minimal, deep house and techno, and only coping up intermittently with a handful of minimalist marvels over that period, notably 2020's "Monophonie", and "Panama / Suez", his 2018 collaboration with Oren Ambarchi and Konrad Sprenger, which bridged the distance between the two extremes of his output. Sprenger, on the other hand, first caught our eye back in 2004 with his brilliant duo LP "Ort", made with Ellen Fullman. In the years since, he has slowly issued a series of beautiful solo efforts, as well as collaborations within the ensembles of Arnold Dreyblatt and others. His practice has displayed a remarkable versatility, shifting between conventional and custom instrumentation and electronics, endlessly pursuing experiments tracing into new territories, most strikingly in his last solo LP, "Stack Music", issued by Pan back in 2017.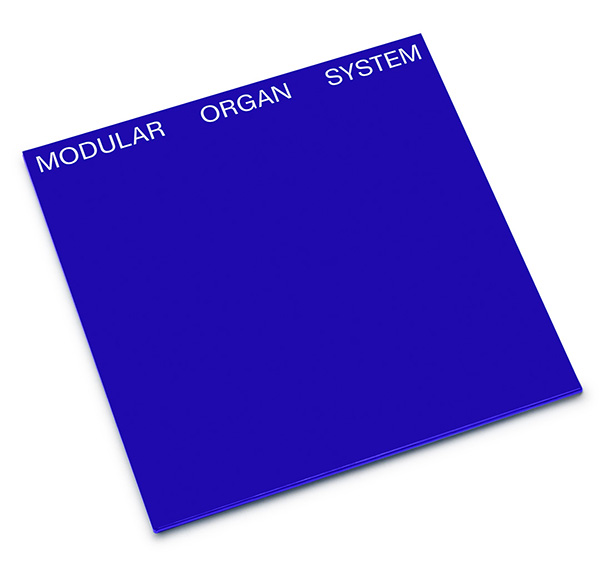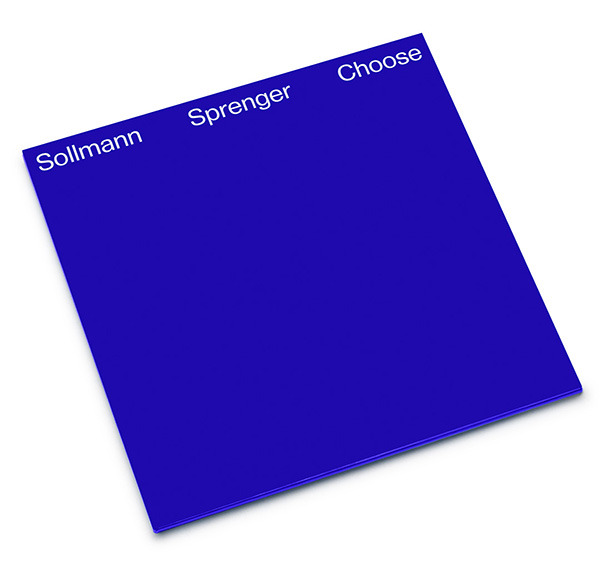 Despite its occasional use by composers like Charlemagne Palestine and Terry Riley during the second half of the 20th Century, by the new millennium the organ was an almost entirely neglected instrument within experimental music. It's only been in the last ten or so year that has, somewhat inexplicably, become one of the context's most celebrated areas of exploration, helped by the pursuits of artists like Kali Malone, Sarah Davachi, Raven Chacon, Kara-Lis Coverdale, and numerous others, who have utilized the instrument's unique tuning versatility and specificity to construct remarkable compositions. Running parallel to this, a number of artists like Sholto Dobie, FUJI|||||||||||TA, and Maxime Denuc have begun to push and reinventing the organ's physical make up and technological interfaces. Phillip Sollmann and Konrad Sprenger's collaborations fall into the later of these.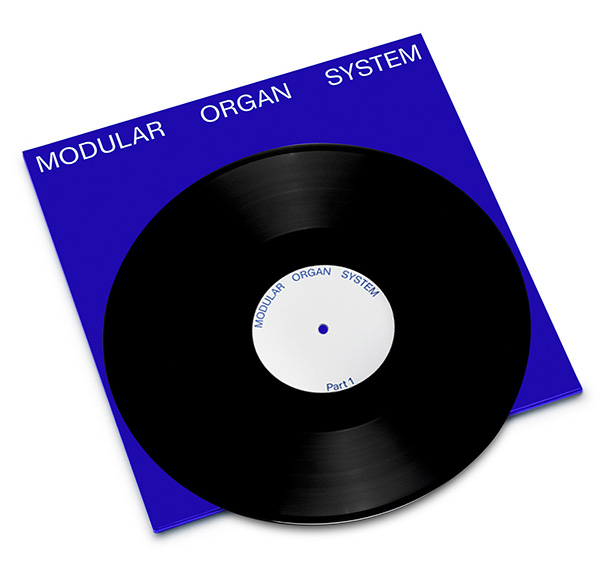 Beginning in 2017, the duo began developing the Modular Organ System: the first monumental pipe organ that can be re-engineered according to the acoustics of any space. Constructed from pipes and parts taken from former church organs as well as newly fabricated pieces in a way that all of the instrument's elements - pipes, console, action, and wind box - are visible, allowing visitors to witness the instrument's physicality, and attempting to free the pipe organ from a singular, static installation, in the hope to place and recontextualize the instrument and its sound within startling new environments. As Arnold Dreyblatt's excellent accompanying liner notes point out: "They have collaborated with musicians, visual artists, traditional organ builders, computer programmers and designers in re-thinking technological and historical boundaries of traditional organ systems: the computer control of parameters such as air flow and non-tempered fine-tuning; the role and visual impact of the pipes and bell- horn; the use of synthetic materials as well as relative size and movement within the space, the modular design for set-up, transport and re-combination of elements". Sollmann and Sprenger pursued these ends continuously over the last six years within numerous festivals, venues, and institutions, but, until now, have yet to release any of the music they've composed. At long last, Choose Records' release of "Modular Organ System" ends the wait.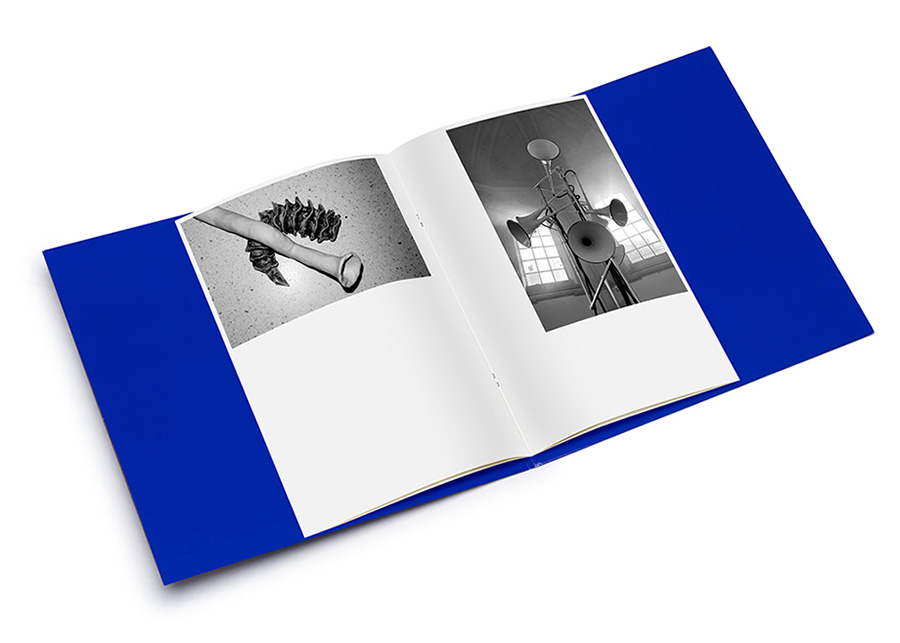 Comprising a single, long form composition divided into two parts, "Modular Organ System" is a sublime and masterful work of drone. Moving at a glacial pace, shimmering harmonics weave and dance into a blanket of tonality at the lower end of the spectrum, creating immersive patterns and slowly evolving structures that manage to provide endless cycles of anticipation across the piece's length. Perhaps most strikingly, within the album's remarkable beauty, Sollmann and Sprenger manage to interlace a brilliant balance of grit and textural complexity, indicating that this isn't an everyday pursuit of gratifying drone and minimalism. There's undeniably something far brooding lingering within.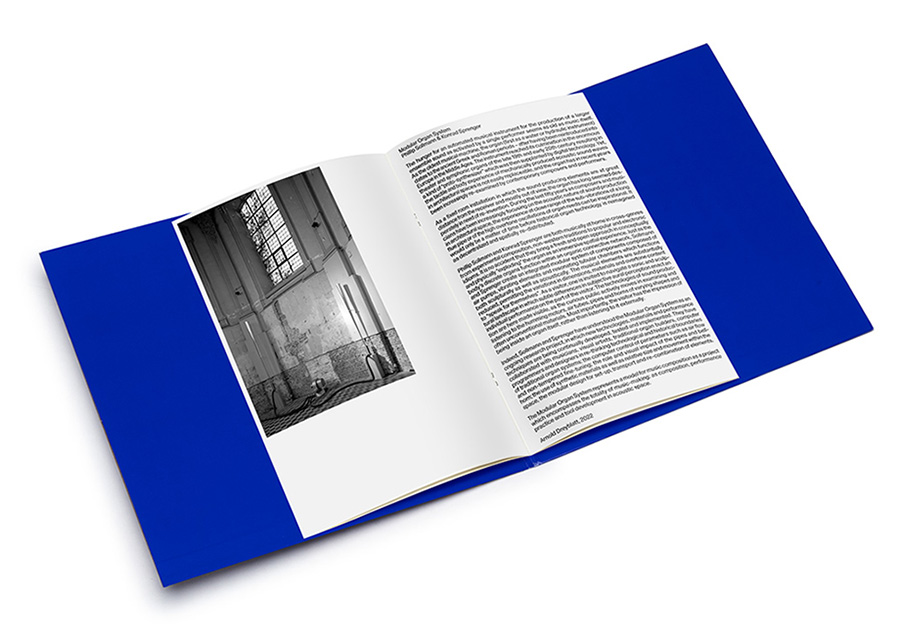 Truly stunning on every count and unquestionably one of our favorite organ records to appear in recent years, with "Modular Organ System" Phillip Sollmann and Konrad Sprenger push and prove that we have yet to hear the full scope of potential from the pipe organ.