Tom Recchion - Japanese Cassette
From Feeding Tube comes a startling masterpiece of left-field avant-gardism from the L.A.F.M.S. scene, founding member Tom Recchion's "Japanese Cassette", a never before issued album conceived and recorded in 1986. Constructed from wild and maniacal tape loops and a diverse pallet of sound sources, it's a dizzying body of sound collage, cultivating hypnotic rhythms and startling textures, that, more than three decades on feels as radical, displacing, and prescient as the day it was made.
By Bradford Bailey, 18 May 2022

The last few years have been pretty remarkable for releases from the Los Angeles Free Music Society (LAFMS). Last year bore witness to Vinyl-On-Demand's stunning 13xLP box set, which was preceded by numerous reissue and archival initiatives attending to the many projects and artists associated with the collective. Feeding Tube's latest, "Japanese Cassette", a truly visionary LP - issued on white vinyl in a highly limited edition of 400 copies - from L.A.F.M.S. founding member, Tom Recchion, takes significant strides toward opening this lens and bringing us into this incredibly singular world. Created in 1986 and never before released, it's a dizzying body of sound collage, cultivating hypnotic rhythms and startling textures, that sets the mind spinning like a top and doesn't let up from beginning to end.





Based in southern California, Tom Recchion spanned the fields of sound and numerous visual mediums since the 1970's, gaining fame as an art director - not to mention for a brief stint as Sonic Youth's drummer - over the entire period since. In 1973, with Chip Chapman, Joe Potts, and Rick Potts, he helped found the legendary collective Los Angeles Free Music Society - a loose assembly of underground artist/musicians, working independently and in a constellation of arrangements - that has carved an entirely singular path through the culture of Los Angeles music over the past half century. Despite his many activities beyond LAMFS, Recchion has managed to be one of the most prolific of the collective's members, producing works under his own name as well as the monikers Friends of Leslie and Victor Sparks, and working within the groups ½ Bodied Baby, Airway, BDR Ensemble, Bpeople, Dinosaurs With Horns, Doo-Dooettes, El Trio Primero, Extended Organ, Foundation Boo, Friendship Pagoda, Monique Experience, Paul Is Dead, Precambrian Three, Smegma, Stillife, The Fine Arts Dumpsters, The Rodney Forest, The Square Haircutts, and The Two Who Do Duets.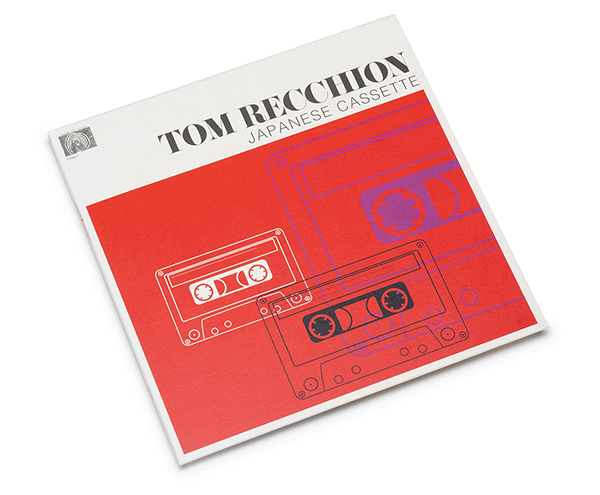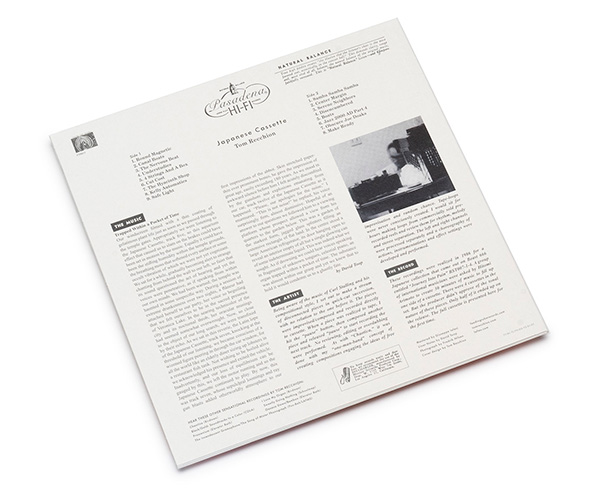 "Japanese Cassette" was originally conceived and created in 1986, intended to be included within a multi-cassette collection assembled by the Japanese noise musician Hitomi Arimoto. For better or worse, it ended up remaining largely unreleased. More than 35 years later, we finally get to hear Recchion's masterstroke in its unadulterated form.
With its backbone constructed around wild and maniacal tape loops - the material heavily drawn from existing commercial recordings - "Japanese Cassette" deploys a further pallet of keyboards, records, and effects to create constantly shifting anti-patterns of sound, transforming and reconfiguring the banal and familiar into sonorous objects that appear exhilarating and new. Rapid edits and radical mood shifts form stuttering and whirling collisions of rhythm and texture, feeling aggressive, confrontational, and surprisingly sensitive and delicate, all at the same time. Think recent Carl Stone on acid, bred with Will Guthrie's "People Pleasers" and a skipping CD, and then peppered with elements of experimental electronic music and musique concrète, and you'll have a general idea of where things stand.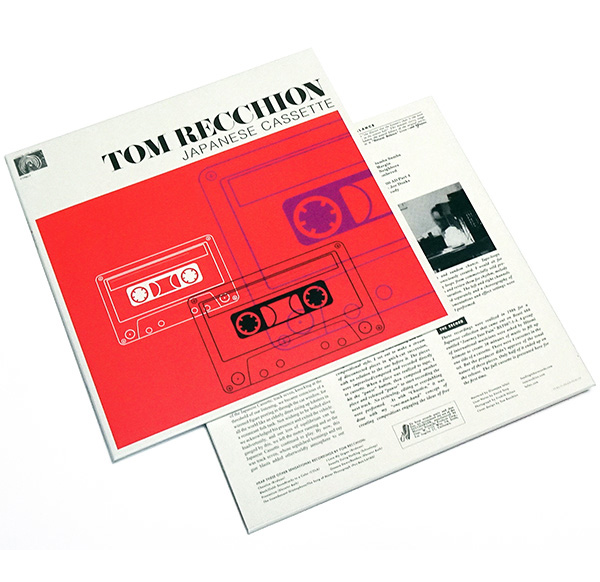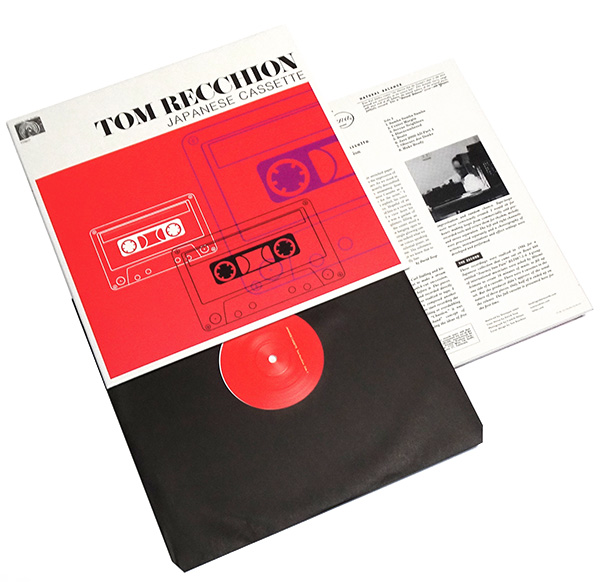 Twisted and virtually impossible to trace back to its natural state, this incredible first ever release of Recchion's "Japanese Cassette" is a true masterpiece of left-field avant-gardism; a rare historical artefact that remains strikingly radical and prescient in the present day. Featuring liner notes by David Toop and beautifully mastered by Giuseppe Ielasi, this stunning edition from Feeding Tube - issued on white vinyl in a highly limited edition of 400 copies - stands among our all time favourite releases from the LAFMS crew. In the words of Byron Coley, "Just close your eyes, tip you head back and let your brain soak in the maniacal musical miasma [of] Mr. Recchion."