Treasury of Puppies - Mitt Stora Nu
Another killer offering tapping the blossoming Gothenburg scene, Discreet Music delivers "Mitt Stora Nu", the second LP from Treasury of Puppies. Blending DIY tactics with left-field song craft, field recordings, and sound poetry - delicate, fierce, and beautifully understated - it stands high among our favorite records of the year so far.
By Bradford Bailey, 21 March 2022

Despite its relative youth, the Gothenburg based imprint, Discreet Music, has been on fire. Following a series of killer releases last year by Enhet För Fri Musik, Arv & Miljö, Sewer Election, Facit, Klas Trollius, and Blod - mining some of the most exciting experimental excursions currently emerging from Sweden - they've already dropped Astrid Øster Mortensen's incredible LP, "Skærsgårdslyd", in 2022. Just over a month down the road, they're back again with "Mitt Stora Nu", the second outing from Treasury of Puppies. Pressed on vinyl, it's a truly visionary body of sound that crafts the freedoms of DIY, left-field song craft, and playful approaches to text and sound-based avant-gardism, into a series of joyous expressions that stand entirely on their own.





Treasury of Puppies is the Gothenburg-based duo of Charlott Malmenholt and Joakim Karlsson. Still a relatively new creative partnership, the project dropped its debut LP on Discreet Music's sister label, Förlag För Fri Musik, back in 2020 to percolating acclaim, followed by an equally stellar 7", issued by Matthias Andersson's I Dischi del Barone imprint. Like many of the other projects from the geographical scene to which they belong, Treasury of Puppies is particularly striking for its incorporation of DIY tactics, and its playful and irreverent approaches to the aesthetic dogmas often attached to experimental music. The resulting sound, a fascinating hybrid at the juncture of punk infused folk, handmade electronic music, and text-based sound poetry, channeling everything from Delia Derbyshire and numerous touchstones from the '80s cassette underground, to early Shadow Ring.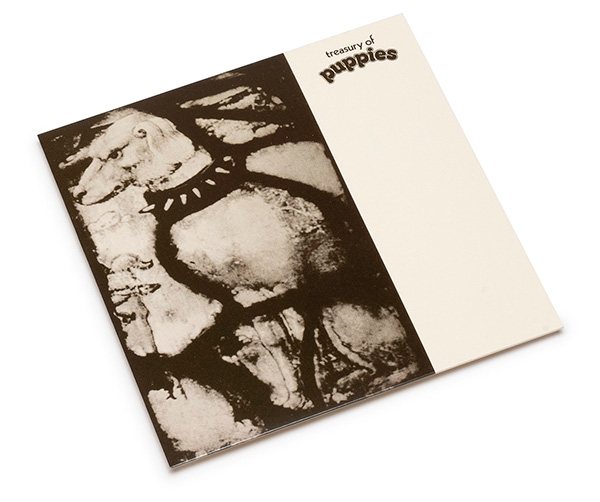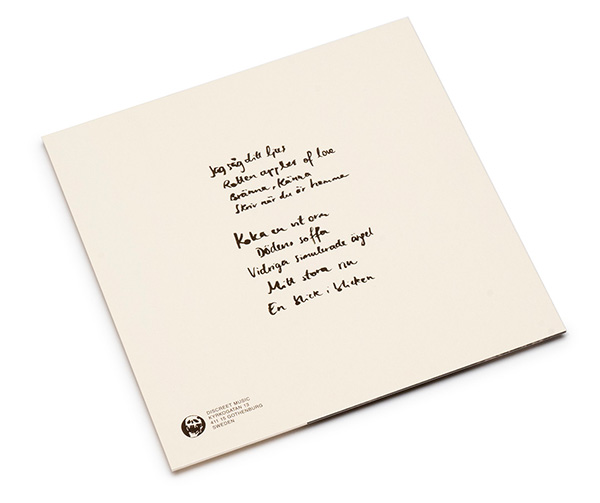 "Mitt Stora Nu", the duo's second full length, encounters the project in a state of stunning refinement. Almost entirely recorded during 2021, the album's nine tracks leave the whimsy that marked their previous releases largely behind, embarking into moodier realms, driven by dragging guitar chords, drones, brooding organ melodies, field recordings, and lyrics - intermittently spoken and sung - that paraphrase and recontextualize the words of Mare Kandre, Edith Södergran, Edgar Allan Poe, and Britney Spears.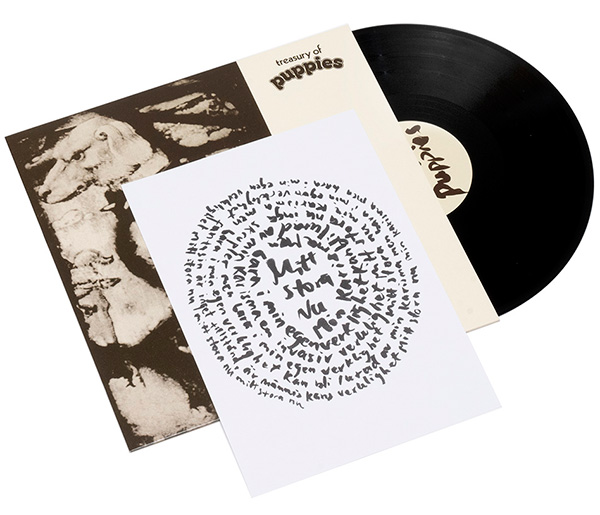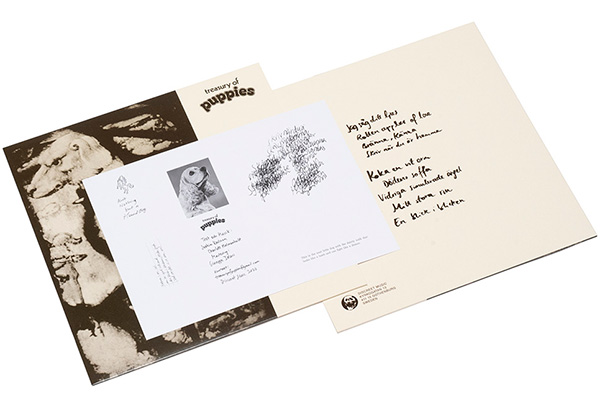 Covering a vast range of musical territory, from flirtations with post-punk, to new age-tinged ambiences and explicitly avant-garde gestures, across the length of "Mitt Stora Nu" Treasury of Puppies weaves a seamless, conversant body of sound, challenging the contemporary face of experimental music, allowing creative impulse to guide the way. Not only is the result one of the most striking and beautifully understated records we've heard in a while, but its liberated sensibilities - feeling as though it follows the heart above all else - offers a profound sense of hope for what the future might hold.
As delicate as it is fierce, "Mitt Stora Nu" is yet another incredible offering from the Gothenburg scene. Available in a limited edition on vinyl, Discreet Music has done it again. High among our favorite records of 2022 so far, and not to be missed.