Walter Maioli
Belonging to their incredible dedication to the visionary Italian composer, Walter Maioli, Black Sweat returns with the first ever vinyl reissue of Art Of Primitive Sound's "Strumenti Musicali della Preistoria: il Paleolitico" (Musical Instruments from Prehistory: the Paleolithic) - recorded between 1986 and 1991, and originally released in 1993 on CD, and a brand new pressing of "Amazonia 6891", his incredible collaboration with Fred Gale and Pit Piccinelli from 1986. Highly conceptual and creatively intoxicating, each are distinct products of Maioli's entirely singular practice, bridging archeology and experimental practice in a quest for futuristic visions of the ancient human impulse to communicate through sound. Easily some of best and most fascinating music to have emerged during the late 20th Century, by one of Italian minimalism's most important minds.
By Bradford Bailey, 04 October 2022

Since their founding nearly a decade ago, the Milan based imprint, Black Sweat, has left an indelible mark on the landscape of recorded music, issuing a strikingly diverse array of historical and contemporary efforts, spanning numerous fields and artistic disciplines. Within their incredible catalog, the label has always offered a special place of distinction for the visionary composer Walter Maioli. Among the most unique artists to have emerged from Italy during the 1970s and '80s, as founding member of seminal outfits like Aktuala and Futuro Antico he laid the foundations for his country's unique movement of musical minimalism. While Black Sweat has made serious inroads into Maioli's catalog over the years, issuing beautiful reissues of many of his long out of print efforts, there's still plenty more to explore, a fact that their first ever vinyl pressing of Art of Primitive Sound's "Strumenti Musicali della Preistoria: il Paleolitico" (Musical Instruments from Prehistory: the Paleolithic) brings into sharp light. One of Maioli's most fascinating and hard to find projects, originally issued on CD in 1993, few releases better cut to the core of the composer's incredible life-long project of tapping ancient modes of music within decidedly experimental forms. To mark the occasion, Black Sweat has also pressed a brand-new edition of "Amazonia 6891", Maioli's incredible collaboration with Fred Gale and Pit Piccinelli from 1986. Both of these are truly singular gestures of Italian experimentalism, collectively offering a window into one of that country's most important musical minds.





Art of Primitive Sound "Strumenti Musicali della Preistoria: il Paleolitico" (LP / CD)

A pioneer in every sense of the word, there is arguably no figure in the history of 20th and 21st Century Italian music more fascinating and important than artist, researcher, flutist, and composer Walter Maioli. For roughly 50 years, he has forged a singular path, bridging ancient forms of music - spanning numerous cultures - with a visionary, experimental imagining of what the future might be.

Maioli first emerged onto the scene during the early 1970s as a member of the seminal outfit Aktuala. Founded with his wife Laura and soon joined by a remarkable cast of rotating members - Lino Capra Vaccina, Antonio Cerantola, Daniele Cavallanti, Marjon Klok, Otto Corrado, and Trilok Gurtu - the band, while living and playing communally, pioneered a hybrid idiom that joined the sounds of various ancient musics and indigenous traditions from across the globe, with decidedly avant-garde and experimental temperaments, fostered within the contexts of folk and rock & roll.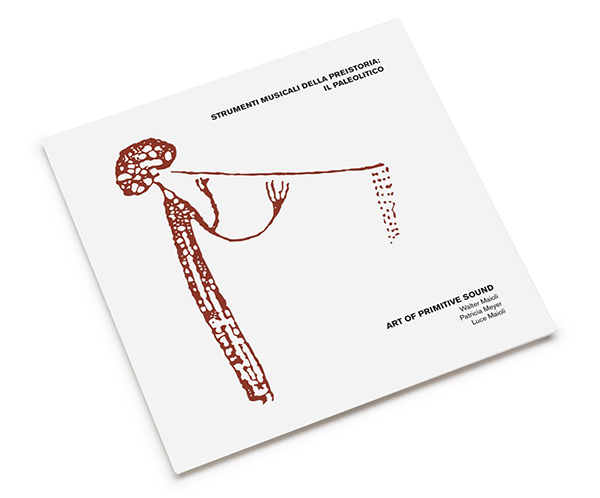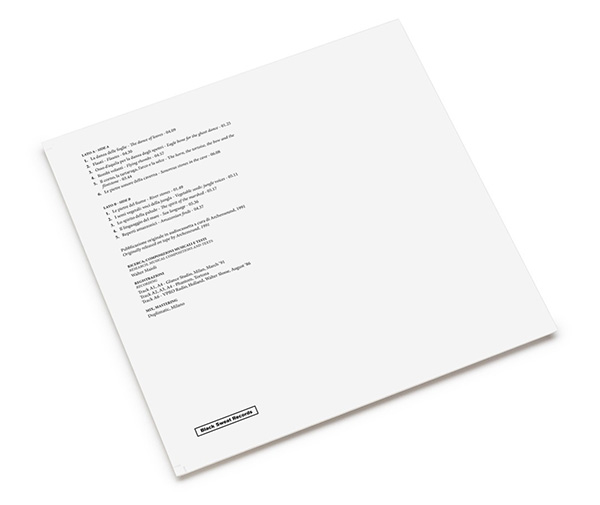 As the '70s and '80s wore on, Maioli split his efforts between numerous musical ventures, founding equally important projects like Futuro Antico, "Amazonia 6891", and Gruppo Afro Mediterraneo, as well as delving into a fascinating world of research into the sources and instrumentation of ancient and prehistoric music, developing a singular approach to experimental archeology and musicology.

Recorded between 1986 and 1991, and released in 1993 on CD, there are few better ways to access Maioli's singular take on "the ancient future" - the ideas that first appeared in Aktuala and came fully to the foreground in Futuro Antico - than Art of Primitive Sound's "Strumenti Musicali della Preistoria: il Paleolitico", now issued on vinyl for the first time ever. Joined by a fantastic cast of collaborators - Agostino Nirodh Fortini (with whom he collaborated on "Taraxacum"), Giuliano Rosa, Luce Maioli, Patricia Meyer - across the album's length, he plumbs the very origins of the human impulse to communicate through sound, channeling his extensive research into the Paleolithic - the period during which human beings began to make tools from stone, bone, and wood, and during which the earliest known instruments appeaed some 60,000 years ago - culminating as an extreme form of experimental archaeology that investigates the mysteries of the ancient relationship between man and nature via the soundscape of different geographical, climatic and botanical environments.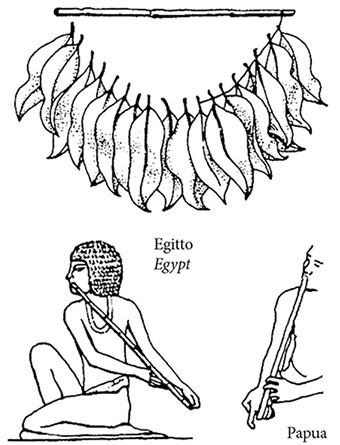 Crucially, Art of Primitive Sound's "Strumenti Musicali della Preistoria: il Paleolitico" is a fascinating body of recordings that exist within the outer realms of science - specifically Maioli's practice of Paleorganology. What makes the album truly remarkable is its creator's deep bond to the practices of experimental music. If this idiom of sound practice is rooted in the pursuit of the unknown, what could be more unknown than an unwritten past, tens of thousands of years gone, imagined through a range of acoustic and natural instruments from all over the world.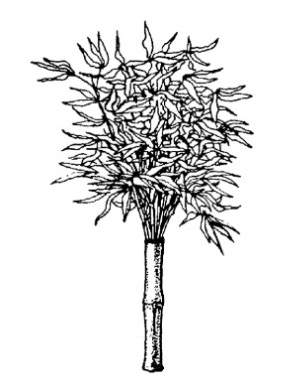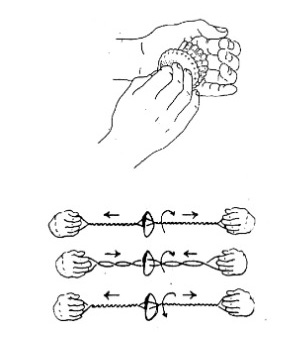 Via the sounds of rubbing of fossils, animal artefacts, plant elements, whistles, flutes, leaf and shell rattles, rhombuses, horns, bone pipes, slate slabs, bamboo arches, stones, vertebrae, seeds, and a great deal more, the composer builds remarkable structures of texture, tone, and ambience, opening forms of imaginary communication, psychic effect and unexplored languages.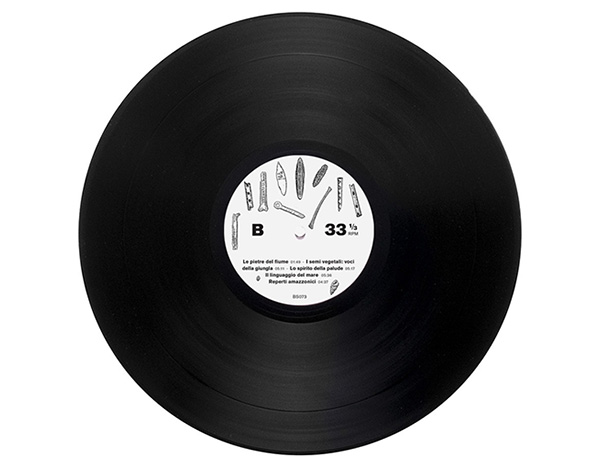 Deeply resonant with the work of Mexican artists like Antonio Zepeda and Luis Perez Ixoneztli from roughly the same era, not to mention the exploratory work of Jean-Yves Bosseur's Collectif Musique Verte, David Toop, and Max Eastley, while going places that no other has, Art of Primitive Sound's "Strumenti Musicali della Preistoria: il Paleolitico" stands among the most important efforts in experimental sound practice from the '80s and '90s. Words fail to describe how incredible it is. Out on vinyl for the first time, Black Sweat's beautiful edition does a great service by bringing it to a brand-new generation of listeners. Ten out of ten and beyond.





Walter Maioli, Fred Gales, Pit Piccinelli "Amazonia 6891" (2LP)

Originally issued as a tiny cassette edition in 1986 - roughly the same moment during which Walter Maioli was working within Futuro Antico - "Amazonia 6891", created with Pit Piccinelli and Fred Gales, is among the most remarkable gestures within the Italian minimalist canon. Comprising a single, long-form electroacoustic composition, the album draws upon the deep and ancient relationship between the act of music making and the Amazon rainforest, linking the ecological, botanical, ethological, and ethnographic in entirely singular ways via the raw sounds from the jungle, natural objects, and electronic treatments.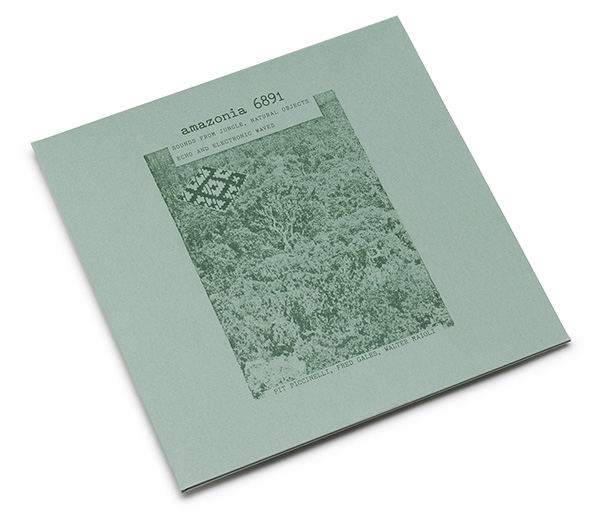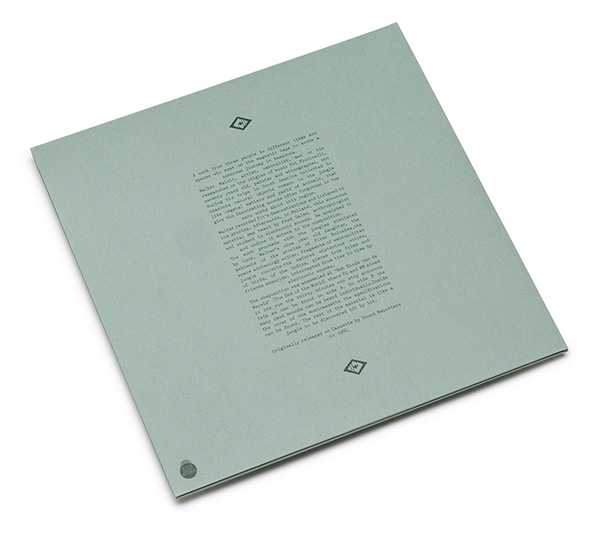 The "Amazonia 6891" project began with a series of sound recordings made from the ethnographer Pit Piccinelli's collection of natural objects, which were then reworked and elaborated upon by Maioli and the anthropologist and electronic pioneer, Fred Gales, who is highly regarded separately for his album "Het Jakoba Prieel" and his work on "Ethnoelectronics" (both also created in 1986 and recently reissued by Black Sweat). The result, clocking in at just over an hour in length, is unlike anything else we can call to mind; a simultaneous journey forward and backward through time that intertwines sprawling textural ambience, explicitly electronic elements, and percussive tribalism - effectively multi-disciplinary concrete poem of fields recordings, ancient instruments, and futuristic synthesis - into a sprawling world of multi-colored cellular fragments and universal sound matter.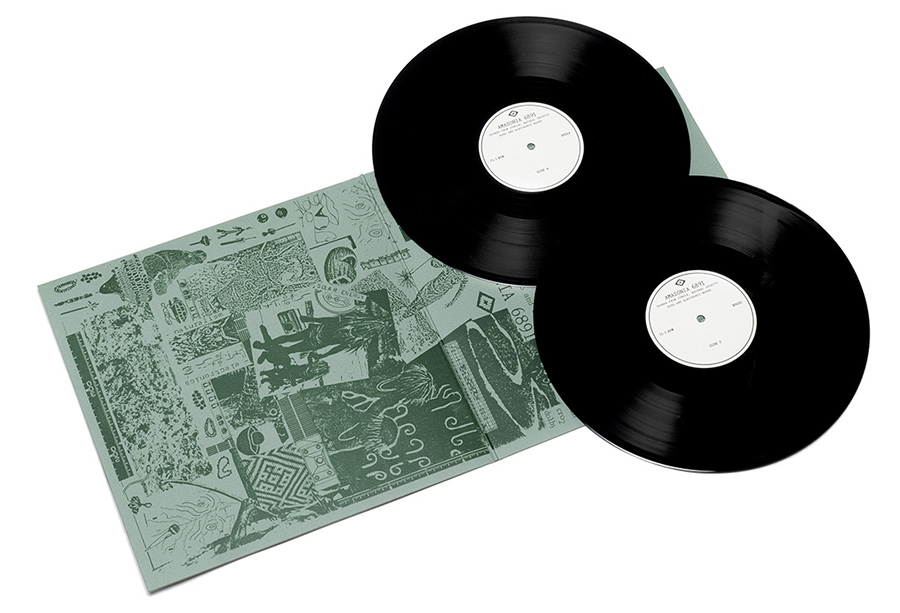 A writhing, kaleidoscopic journey into the jungle - real and imagined - "Amazonia 6891" is one of the great triumphs in both Walter Maioli and Fred Gales astounding careers (and the only recorded document to date of Pit Piccinelli). Existing beyond the very notions of genre, it radically rethinks the notions of ambient and electroacoustic music in visionary new terms, bridging experimental anthropology with the radical sense of possibility that fuels the avant-garde. Completely engrossing on auditory, creative, and conceptual terms, Black Sweat originally reissued the album on vinyl back in 2016, but it went fast and has been out of print for most of the time since, with prices climbing higher and higher on the secondary market. Thankfully, this much needed, brand new repress brings it back into the mix for everyone that missed it the first time around. Like the aforementioned Art of Primitive Sound LP, words fail to describe how remarkable it is. Further proof of the towering talents and singular mind of Walter Maioli and as good as music gets.