Merzbow Archive Series
Just when you thought they could do no more, Slowdown Records returns with five more installments of their incredible archival initiative dedicated to Japanese noise pioneer Merzbow. These box sets - "Arrangement", "Drum & Noise", Horizon", "Double Beat Sequencer", and "2017-2020" - traverse the years between 2004 and 2020, collectively gathering 29 CDs of material, spanning a vast range of creative approaches between them. Mind-blowing and ear splitting, each collection is filled with more energy and creative ambition that words can do justice to.
By Bradford Bailey, 04 March 2022
Over the last four years, Slowdown Records - the Osaka based imprint run by Kimiho Mori and Yasuyuki Nakamura - has plumbed the vaults of Merzbow for previously unreleased and unedited sounds. Bringing up nothing but gold, to date this initiative has released 10 mind-bending CD box sets of archival material, as well as the "10x6=60CD" box-set, that gathers them all. Comprising recording made between late 1970s and the mid-2000s, they have collectively excavated the very foundations of Japanese noise, and wound through nearly every innovation within the idiom since. As a testament to how incredible prolific Merzbow has been over the years, Slowdown has refused to leave it at that, diving back into the archives of Masami Akita with five more box sets - "Arrangement", "Drum & Noise", Horizon", "Double Beat Sequencer", and "2017-2020" - that trace through the handful of years since the last left off. An unprecedented window into Merzbow's recent activities, they're as innovative, varied, and radical as anything the project has ever produced. In addition to being available individually, we're happy to be able to offer the five collections - 29 CDs in total - in a specially priced bundle.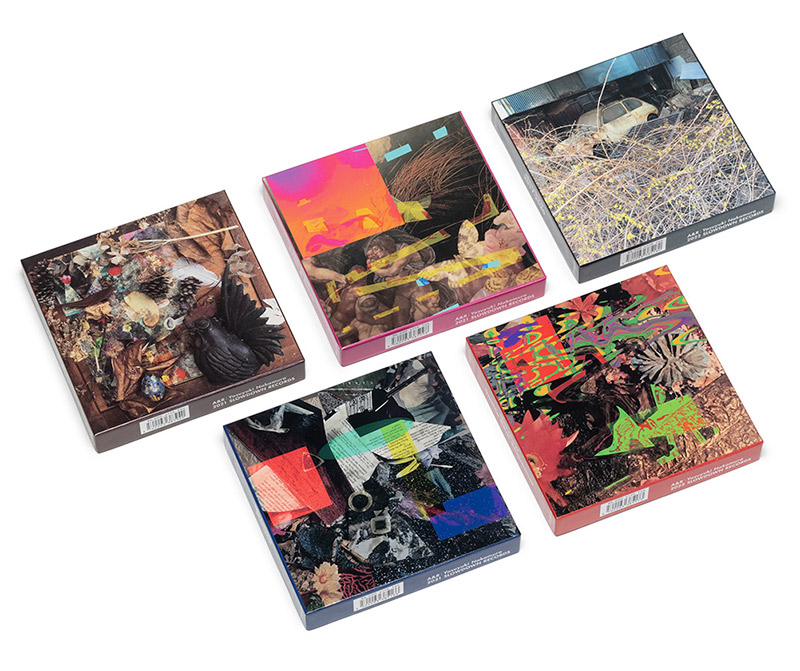 Merzbow came roaring onto the Tokyo scene in 1979. To this day, the project remains one of the most prolific and aggressively forward-thinking acts in experimental music. Initially a duo of Masami Akita and Kiyoshi Mizutani, before settling as the moniker of Akita alone, the project took its name from German artist Kurt Schwitters' pre-war architectural assemblage, The Cathedral of Erotic Misery or Merzbau, and quickly set out to challenge entrenched notions of what music could be. Embracing technology and the machine, even in its earliest iterations, Merzbow broke boundaries and pushed toward new territories of the extreme, arriving at an unadulterated manifestation of sonic expression that has continued across the last 40 years, setting the pace for the entire genre of noise along the way. Few projects have pushed boundaries, risen to a more iconic status, or been as influential over the same period of time.





"Arrangement" (6CD Box)

"Arrangement" is the 11th release in Slowdown's "Merzbow Archive" series, picking up where the last, "Ship of Chicken", - left off. It contains six albums - offered a single CD each - created between the period of 2004 to 2005 - "15 August 2006", "27 August 2006", "Bloodour", "Coma Test", "Yono's Journey", "Feedback", and "Purple Yellow" - further illuminating Merzbow's activities within the same rough period that produced iconic albums like "Minazo" (Important Records, 2006), "F.I.D. (Fur Is Dead)" (Fourth Dimension Records, 2006), "Bloody Sea" (Vivo, 2007), "Merzbear" (Important Records, 2007), and "Peace for Animals" (Quasi Pop Records, 2007). Similar to the material encountered within "Ship of Chicken", these gestures find Masami Akita, having recently become principled vegan, engaged in activism for animal rights and creating memorials to the southern elephant seals kept at the Enoshima Aquarium, against fur, whaling and dolphin fishing, bear slaughter, and the Yasukuni Shrine pigeon release ceremony.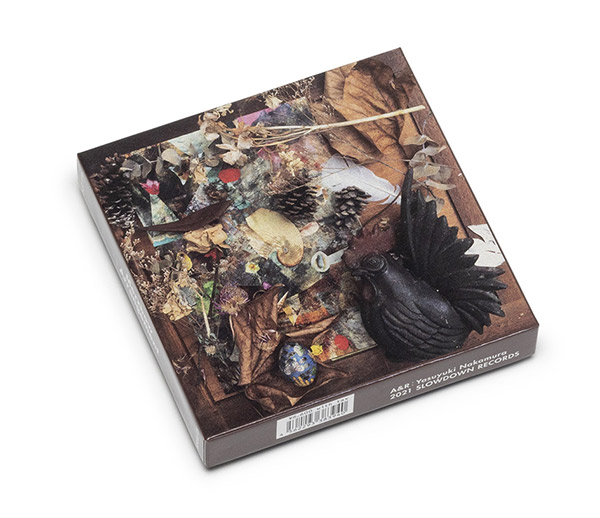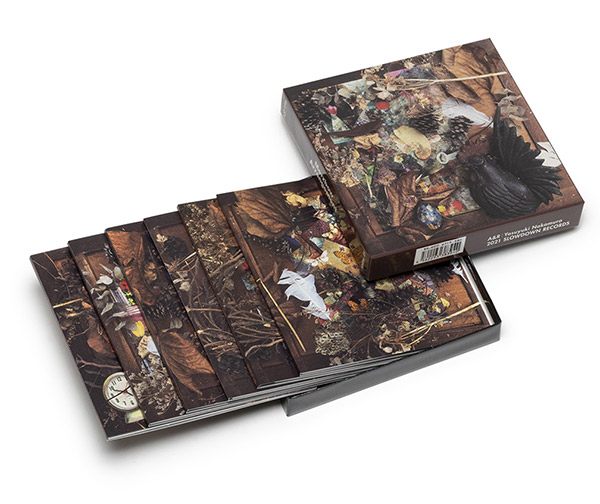 In addition to a change in consciousness, the period covered by "Arrangement" was also defined by major creative shifts. Rather than only playing live on laptop computers, as Merzbow had since 1999, the project began using analog equipment again. At first this was only sparse introductions of homemade instruments and a few effects pedals in conjunction with computer, but before long the use of analog equipment gained presence and steam, as well the return of amplifiers and EMS Synthi, both of which help define this box set's sound.
A full-on onslaught of unadulterated noise, at times so dense and complex that it transforms into a entirely singular territory of ambience, the six CDs of "Arrangement" dives deep into one of Merzbow's most fascinating periods of change, culminating with a striking sense of post-black metal musicality, the most exciting of which draw on a pallet of synthesizers, self-made instruments and pedal effects, and computers. Yet another revelation from Slowdown that can't be missed.





"Drum & Noise" (6CD Box)

The 12th in Slowdown's series of archival Merzbow material, "Drum & Noise", gathers six unreleased albums - "Drumorph", "Ensemble Drums", "Arijigoku (Test Mix)", "Red Brick", "Groon Lesson", and "Pi-Eggplant" - created between 2008 and 2009, during a period when he began incorporating drums and percussion into performances and recordings.
With all that's come to pass, it's rarely mentioned that Masami Akita began as drummer, immersed in the psychedelia, prog, and free music of the 1970s. Under the guise of Merzbow, with the exception of the duo period with Kiyoshi Mizutani, and Merzbow / Null in the early '80s, he surprisingly avoided the use of his original instrument. This all changed in the late 2000s, when the drums began to form a central axis within the project's output for the first time, appearing on the iconic "13 Japanese Birds" series, issued by Important Records between 2008 to 2009.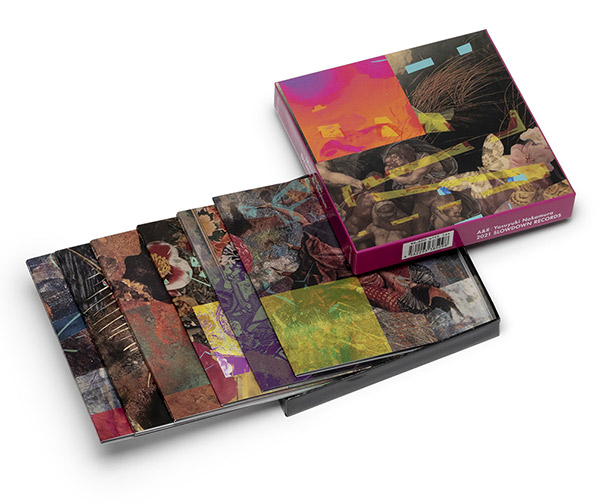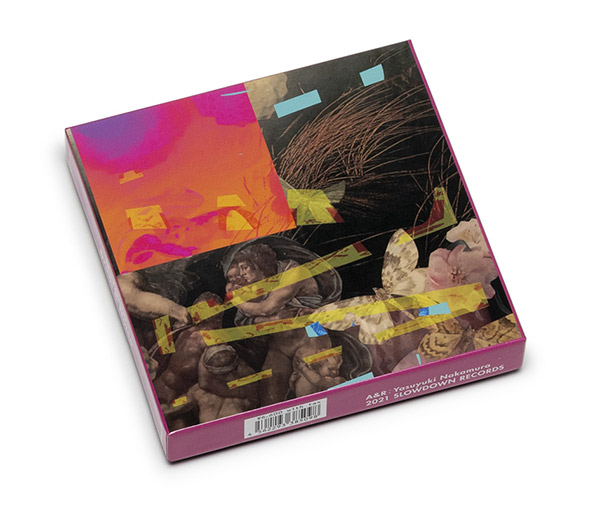 The beginning of this period trace their roots to a recording session in London during April of 2008, which evolved, upon Akita's return to Japan, into the expanded pallet of computerized instruments and improvised noises that appeared across a suite of albums from those years, and eventually morphed into a duo with the Hungarian drummer, Balazs Pandi, that would help form the project's output during that period.
"Drum & Noise" gathers an astounding six CDs worth of material that illuminates Merzbow's singular approach to percussion, not only including acoustic sounds, but also computer-based drum samples placed in conjunction with live drum performance with noise. Like all of the project's output, the sum is far greater than the part, culminating as sheets of sound and bristling ambience, imbued with an energy that can't be found anywhere else.





"Horizon" (6CD Box)

Skipping slightly forward, the 13th entry in Slowdown's series of unreleased Merzbow recordings, "Horizon", gather's six CDs worth of material - "Insect 801", "Kumo No Zettaichi", "Sugamo Flower", "Bit Blues", "Kotorhizome", and "Gman+", created between 2011 and 2012. These efforts offer unprecedented access to the same period that proceeded albums like "Dead Zone" and "Uzu Me Ku", encountering the project focusing its attention on environmental concerns raised by radioactive contamination caused by the nuclear accidents in Fukushima and Chernobyl, and albums like "Kamadhenu", "Surabhi", and "Gomata" which further extended Merzbow's concerns with animal rights.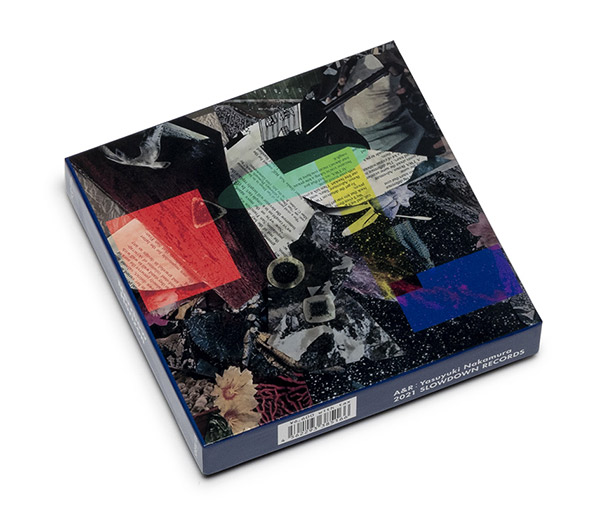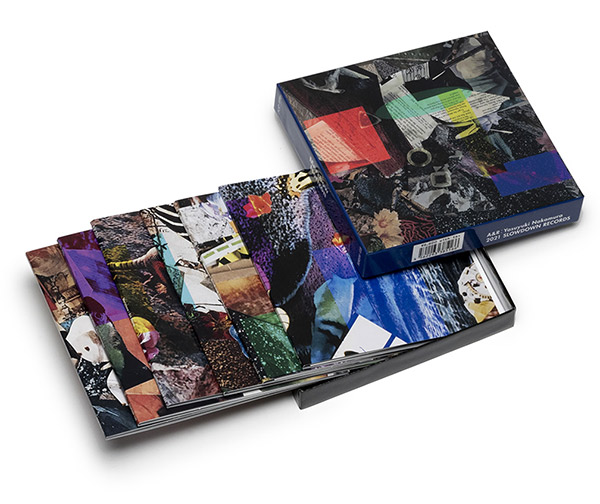 Surprisingly, with the project endlessly evolving and pushing unexplored territories, the works featured across "Horizon" encounter Merzbow having already abandoned the drum sound, featured on "Drum & Noise", the collection's predecessor. This new phase of creativity encounters the project working with a new pallet of generative sources, notably small synths, drone machines, and minikoto (miniature harpsichord).
Like so much Merzbow's output, immediately appearances and first encounters are often a double-edged sword, masking the hidden depths and complexities within. Across numerous works and hours' worth of material that comprise "Horizon", Merzbow delivers distinct, textural walls of uninhabited noise, but rumbling below it all is a remarkable sense of logic that emanates from the oscillators and drones; a meditative calm within the raging storm, shifting across a diverse number of iterations into their final, elegantly barbed forms.





"Double Beat Sequencer" (6CD Box)

The 14th in Slowdown's series of archival Merzbow material, "Double Beat Sequencer", gathers a collection of unearthed recordings from 2014. These six unreleased albums - "Double Beat Sequencer Vol. 1", "Double Beat Sequencer Vol. 2", "Double Beat Sequencer Vol. 3", "Double Beat Sequencer Vol. 4", "Double Beat Sequencer Vol. 5" and "Double Beat Sequencer Vol. 6" - are a deep series unto themselves, documenting a period of creative output from the project that orbits around the use of an 8-step sequencer - the "Pitch Grinder" - and the Roland AD-50 (Double Beat) Wah / Fuzz pedal.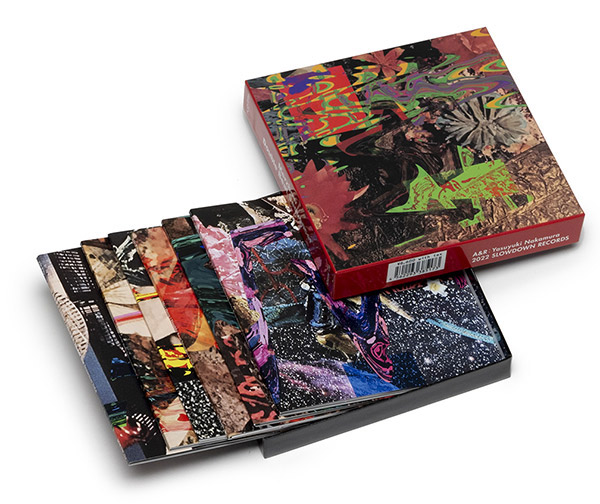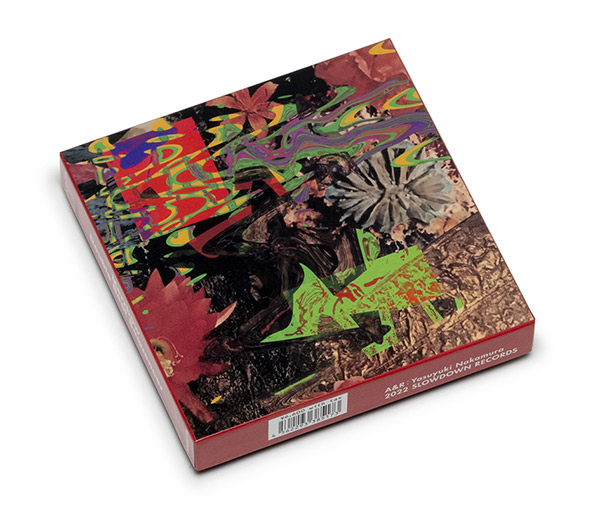 While Merzbow had used sequencers in the past, creating acidic bass loops, his use of the instrument across the length of the six volumes of the "Double Beat Sequencer" series, is considerably broader and more diverse, possessing a slightly lighter center of gravity. Throbbing and hypnotic, repetitive, pulsing tones winding their way through blasts of electronic noise. This is Merzbow at its best, reaching new highs and sculpting a body of work with unexpected hooks, while straddling the void between being some of the project's most listenable material, and its most challenging yet.





"2017-2020" (5CD Box)

The 15th and final entry in this batch from Slowdown's series of archival Merzbow recordings -"2017-2020" - takes a slightly different approach from its predecessors, gathering five albums released during recent years, including "Kaoscitron" from 2017, "Kaerutope" and "Indigo Dada" from 2019, and "Janshoku 1" and "Janshoku 2", both issued in 2020. While each is free-standing and monumental in its own right, when considered collectively, they offer a fascinating window into the diversity, ambition, and breath deployed within a relatively short span of time. Each highlights a distinct creative approach harnessed by the project during these years.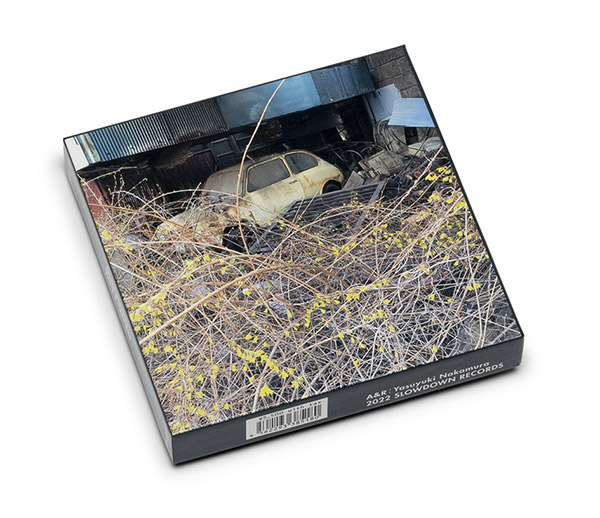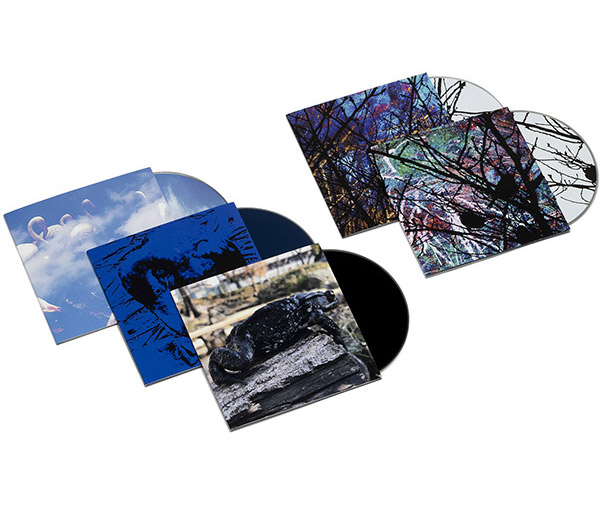 From the first onslaught of "Kaoscitron", featuring harsh noise carving its way through a bubbling torrent of electronic sounds, Merzbow stretches out, moving through muffled beats and flexing, swaying synth sounds that sculpt unexpected harmonies. From here, the shifts from coarse, bit-dropped sounds mixed with cut-up edits, to archaic samples, threaded by bursting noises over undulating electronic pulse. On the final two discs - "Janshoku 1" and "Janshoku 2", Merzbow embarks on one of the project's most surprising gestures to date. Created on an EMS Synthi controlled by a Korg Monologue keyboard synth, at moment the works feel like black metal onslaught, venturing into clear pitches and a dominating presence of electronic sounds within the blast of white noise. Still decidedly anti-musical, these performances forge toward new possibilities of complex electronic improvisation, drawing on multiple unevenly intertwined lines, rather than solid blocks of sound.
Almost as though the variety and drive that has defined Merzbow's long career is picking up pace, "2017-2020" illuminates a new balance between established performance methods and new equipment and approaches. Comprehensive, specific, and absolutely incredible, the collection is skeleton key for understanding the project's inner workings during these seminal years.