Back in stock, sold out at source! The rare German Avant-Garde Electronic Cosmic Dreamy Jazz LP composed in 1980 by Markus Stockhausen & Jasper van't Hof. Recorded on two sessions, on March 7th and 8th in 1980, then mixed in studio by Conny Plank without any additional overdub. The titl-track is enchanting, imagine a jam between Jon Hassel and Manuel Gottsching (just to get an idea of the mood) placed in an intricate and leafy texture, and and you'll understand why it's suche a revered cult album.
Archeo Recordings is a reissue record label that regenerates old, lost, obscure (and forgotten) rare gems of Italian music of the 70s and 80s, and not only. All outputs are licensed by the artists and the vintage labels, audio tracks are remastered in their original form, the sleeves and center labels are graphically recreated for today but all based on the original images.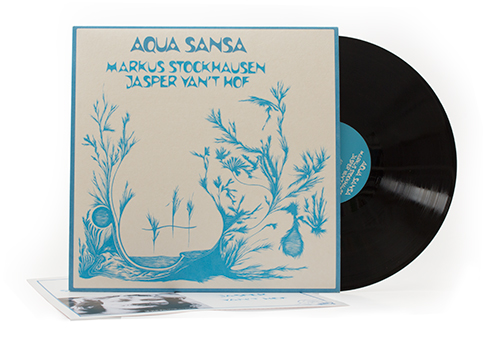 Notes
Tracklisting
Individually hand-numbered limited edition of 400 on black vinyl (101-500/500).
Comes with a double-sided paper insert (29,7x29,7 cm. 170 gr./m2) including artwork and infos.
There are no tracklisting associated with this item