Ata Tak - The Collection, Box 2: Experimental (5CD Box Set + 7")
Label: Suezan Studio
Series: Ata Tak - The Collection
Format: 5CD Box + 7"
Genre: Electronic
Out of stock
** 400 copies** The second installment in the "Ata Tak - The Collection" series is a lavish 5CD box set designed by Moritz R. that also includes a bonus 7" in replica sleeve. What is nowadays classified as modern electronic music (Elektro, Techno..) has enjoyed a long tradition at Ata Tak (the label exsist since 1979) Those who have made their debut on the Ata Tak/Das Büro label include DAF, Der Plan, Pyrolator, Wirtschaftswunder, Holger Hiller, Andreas Dorau, Element Of Crime, Lost Gringos, Picky Picnic, Die Tödliche Doris, Minus Delta T, Oval and many others. The tendency towards "easy-consumable intelligent music" combined with the desire for independent orginality, innovation, even the bizarre - are all typically characteristics of Ata Tak. Inasmuch as Ata Tak epitomises respect for good traditions, they refuse to be dogmatic or fashionable.

Box includes:

CD1 - Deutsch Amerikanische Freundschaft "Produkt der Deutsch-Amerikanischen Freundschaft" (CTCD-741)
The first D.A.F. album recorded in 1979. Recording members: Robert Görl (drums), Kurt Dahlke (keyboards), Wolfgang Spelmans (guitar), Michael Kemner (bass). Digitally remastered CD comes in a Mini LP/paper sleeve.

CD2 - Pyrolator "Inland" (CTCD-742)
Pyrolator (Kurt Dahlke)'s first solo album recorded in 1979 with 6 bonus tracks. Digitally remastered CD comes a in Mini LP/paper sleeve.

CD3 - Monitor "Monitor" (CTCD-743)
Monitor, aka WImP was an art/music collective active in Los Angeles, California during the years 1977-1982. This is their only album recorded in 1981. Digitally remastered from the original master tape, CD comes in a Mini LP/paper sleeve.

CD4 - Holger Hiller "Ein Bündel Fäulnis in der Grube" (CTCD-744)
The first solo album of Holger Hiller, of Palais Schaumburg fame, recorded in 1983. Includes a previously unreleased bonus track from the same sessions. Digitally remastered from the original master tape, CD comes in a Mini LP/paper sleeve.

CD5 - Minus Delta T "Bangkok Project" (CTCD-745)
Minus Delta T was an international total art project founded in 1978. "Bangkok Project" is an 'audio documentary' of the homonymous art-project which was based on the concept of transporting a six-ton block of granite by truck from Europe to Asia, and in the process staging an all-embracing art happening with events and performances in the cities that lay en route. Includes bonus tracks from 7" single. Digitally remastered CD comes in a mini-LP/special dual-paper sleeve identical to the original LP, printed in special gold ink.

7" - Minus Delta T "Mastica/Macho"
Bonus single in replica sleeve exclusively available in this box set.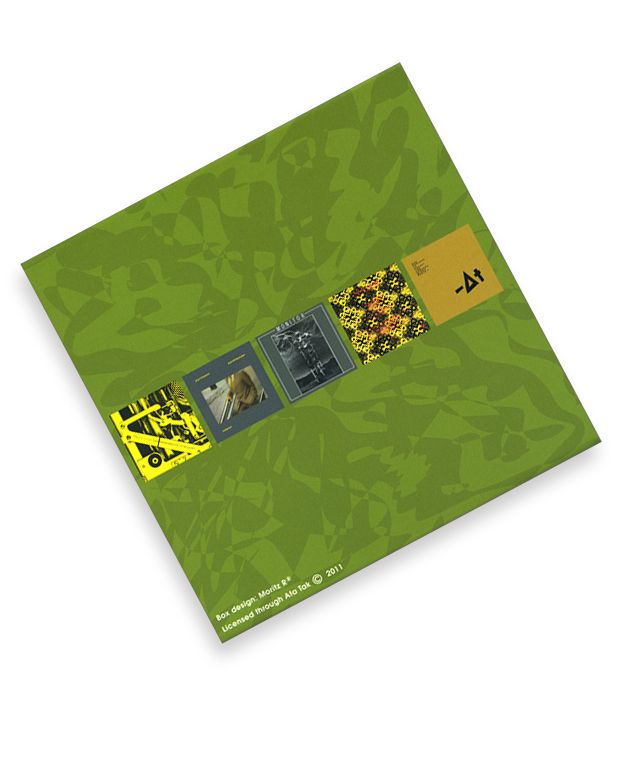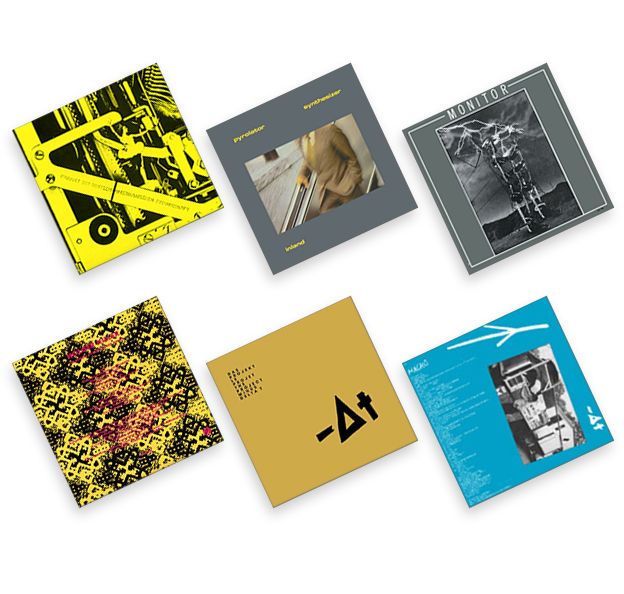 Cat. number: CTCDB-741/745
Year: 2011