Jinya Disc presents Three Improvised Variations On a Theme of Qadhafi. A live recording board that includes live performances of improvisation by Action Direct, which was performed on the theme of "personal image" of Muanmar al-Gaddafi rather than ideology or political position.

Jim O'Rourke refers to Three Improvised Variations On a Theme of Qadhafi as "a constellation of moving celestial bodies, expanding gas, exploding stars densely packed" and "a corridor of endless possibilities and discoveries allowed to roam freely".

Produced by Yasunori Saito. Recorded at City 8, Hamamatsu, Japan, December 16, 1990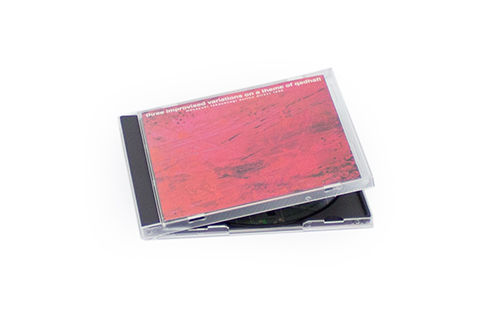 Masayuki 'Jojo' Takayanagi was a Japanese free jazz improvisation / noise musician. He was active in the Japanese jazz scene from the late 1950s. In the 1960s he formed New Directions (later New Direction Unit), which recorded several albums throughout the 70s. He also recorded several albums with saxophonist Kaoru Abe, including Kaitai Teki Kohkan,Gradually Projection and Mass Projection.