Nick Mazzarella is a singular voice in a late generation of free jazz formalists. The 31-year-old devotee of the alto saxophone spends days in a shop repairing woodwinds and nights playing gigs at diverse venues across the Chicago jazz and improvised music scene. In less than a decade, working with the likes of Rob Mazurek, Dana Hall, Ken Vandermark and The Eternals, he has quickly established himself as a vital contributor to the city's creative music lineage. Far from just a sideman, Mazzarella works primarily as a leader, composing prolifically for an array of ensembles that express his conceptual versatility and showcase his distinctly robust alto sound.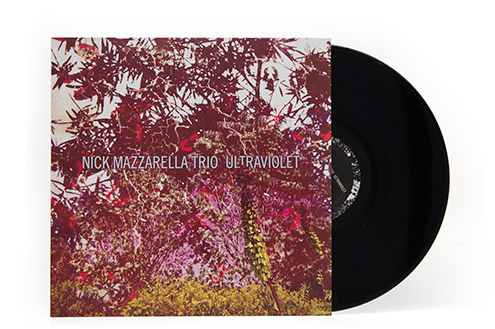 The most developed of Mazzarella's many active projects is his trio with bassist Anton Hatwichand drummer Frank Rosaly. Over 7 years of persistent activity, the Nick Mazzarella Trio has built an exceptional rapport and achieved near-telepathic interplay in performance.
Ultraviolet, the band's third album, is a suite composed by Mazzarella for a July 2012 residency at Curio in downtown Chicago. All seven pieces were conceived simultaneously and explore themes of nature, universal structure, time and memory. The program they form encompasses a variety of textures and moods, melodic invention and contexts for improvisation. In the summer of 2014, Mazzarella enlisted engineer Brian Sulpizio to capture the music at the culmination of 2 years of evolution and growth.