Performance of turntablism and double bass from Sudden Infant / Schimpfluch-Gruppe alumni Joke Lanz and Christian Weber. Recorded live November 9th 2012 at Haus am Lützowplatz, Berlin by Rashad Becker. Limited edition clear vinyl LP housed in old-style gate fold jackets.
oke Lanz is a prolific artist working with sound and performance since 1986. His activities in various solo and collective guises (for music groups, radio projects, theater and dance endeavors) have included Sudden Infant, Schimpfluch-Gruppe, WAL, Catholic Boys In Heavy Leather, Jaywalker, Opposite Opponents, MK Selection, Psychic Rally, The Eye of Arghhh, Tell and countless others. He has also toured the world over with various acolytes and has released his works on some of the most prominent record labels in the noise underground (Schimpfluch, Tochnit Aleph, Blossoming Noise, Entr'acte, Artware, SSSM, Klanggalerie, Some Bizarre, iDeal Rec and many more).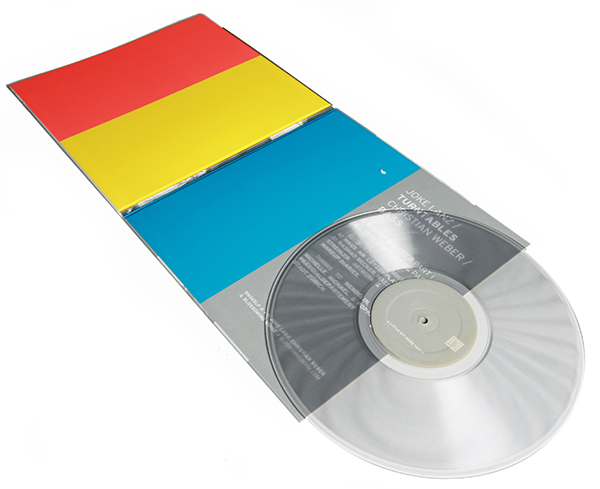 Sudden Infant is Lanz' longest-running and most enduring project. Its inception in 1989 was borne out of Lanz' urgent drive to combine sound art and performance into one visceral whole -- by doing so, his performances frequently bring forth elements and influences from Dada, actionism, Fluxus, noise, and punk, as well as some of industrial music's most trenchant performers.