A genuine mystery of the prog scene - and not only - from Italy for almost forty years, Lydia e gli Hellua Xenium just released a couple 7-inch records, that went completely unnoticed at the time (1972-73) and represent today authentic and rare collectible items, listed for hundreds of Euros each. Only recently the names of the musicians involved have been revealed, together with the story of the group (hailing from Busto Arsizio, a town in the province of Varese in Northern Italy), even if the singer Lydia's true identity - probably a pseudonym created by producer Fernando Lattuada - is still shrouded by an impenetrable mystery.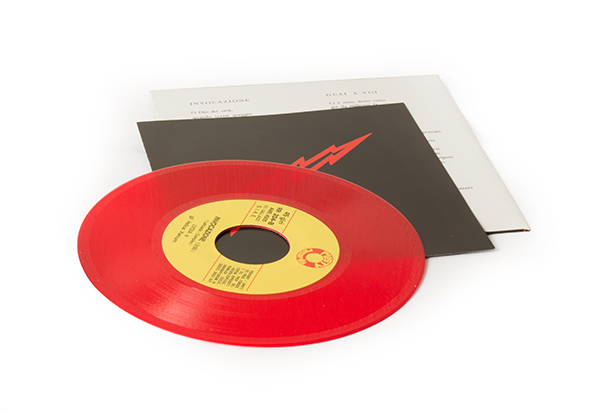 If even the Latin curious name of 'Hellua Xenium', which means 'burning off other people's property', is refined and unique, even more so is the music: in Italy, in those years, no one before had ever dared proposing something so audacious, combining lyrics dealing with the apocalypse and divine justice and a vibrant, visceral, Gothic and dark music, over which stands Lydia's evocative voice. In 1972 Italy already had their Black Widow, but unfortunately no one noticed them soon enough.

"Guai a voi! / Invocazione" was the first single the band released on Rusty Records label, a first sign of how big and important Hellua Xenium could become if only they had released a proper album. This 45rpm is now reissued by AMS Records, identical to the original version, with the addition of a mini-poster with the full history of the group, and in coloured vinyl: an unique and special edition of 500 copies, exclusively released for the Record Store Day 2017. In one word: unmissable!