**in restock** Silkscreened cigar box with foil stamping details throughout, 120-page leatherette book, and four CDs containing 4 hours and 30 minutes of audio. Includes introduction by Lee Ranaldo, field notes by Paul Bowles, and annotations by Philip Schuyler. From July to December 1959, Paul Bowles crisscrossed Morocco making recordings of traditional music under the auspices of the Library of Congress. Although the trip occupied less than six months in a long and busy career, it was the culmination of Bowles's longstanding interest in North African music. The resulting collection remained a musical touchstone for the rest of his life and an important part of his mythology. Paul Bowles (1910-1999) was an American expatriate composer and author. He became associated with Tangier, Morocco, where he settled in 1947 and lived for 52 years to the end of his life. While living in Morocco, Bowles became a magnet for those envisioning the artist's life away from the mainstream. He was idolized by writers of the Beat Generation, many of whom (William Burroughs,Gregory Corso, Allen Ginsberg, and Jack Kerouac) visited Bowles and his wife Jane in Tangier -- a city Burroughs would later reimagine as the "Interzone" in his 1959 novel Naked Lunch. Over four months in 1959, Bowles traveled an estimated 25,000 miles around Morocco, capturing vocal and instrumental (including dance) music of various tribes and other indigenous populations at 23 locations throughout the country.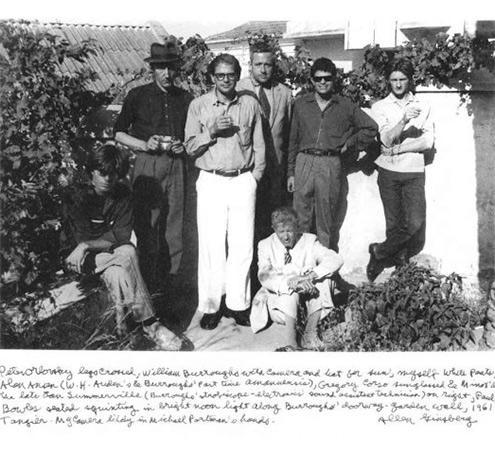 More than anything else, Bowles was attracted to Moroccan music's hypnotic, ecstatic, and transportive qualities. Thus Music of Morocco opens with a galvanizing example of an ahmeilou dance consisting of 13 men drumming and chanting during a hot night in Tafrout. Part ritual, part celebration, the accompanying dance begins a traditional ahwash ceremony; it continues on a later track, capturing a larger men's chorus singing, clapping and dancing to a gradually increasing tempo marked by drums and finger symbols. It's the sort of ego-dissolving experience Bowles lived for, and these recordings contain several examples.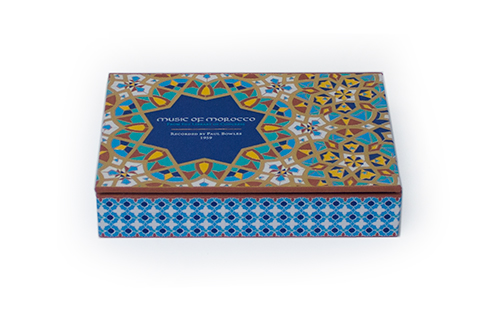 The project was complicated by the Moroccan government's position that the region's tribal culture was a hindrance to bigger dreams of development. And so Bowles found himself in the mountains and deserts, drinking piping hot Pepsi-Cola in lieu of fresh water, and hoping the authorities wouldn't shut down his attempt to capture examples of every major musical genre to be found within Moroccoprematurely.
Bowles's collection omits Morocco's best-known musical export, the master musicians of Jajouka. That was his friend Brion Gysin's territory, Schuyler explains, so Bowles left it alone. He was mistrustful of things that were too popular with other foreigners and expats, Schuyler says. 'He preferred things that were more obscure. The relatively popular Gnawa trance music performed by Hassan Hakmoun in the United States is likewise relegated to a pair of guembri solos one of which Bowles dared to insist upon recording without its traditional resonator, violating a prime directive of traditional ethnomusicology.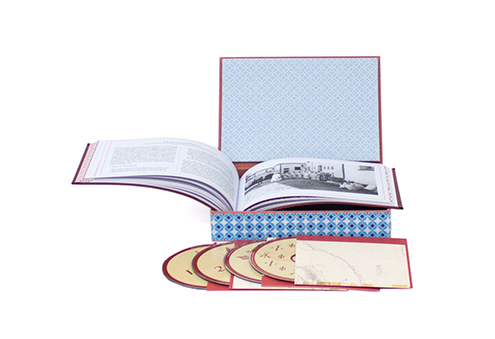 Every soloist on this collection sounds a little out of place due to the communal quality of most Moroccan music. Most striking, perhaps, are the female choruses Bowles recorded. You may be transfixed, just as Bowles was with uakha dial Kheir,an all-too-brief two-minute sample of four Ait Ouraine women singing a single phrase in ascending unison with what Bowles considered vehement intensity. The 25 female singers and 19 male percussionists from Ait Ourir who perform the longer and louder Albazaoua almost match their intensity.
Bowles may have struck gold with the Sephardic Jewish singers he recorded in Meknes and Essaouira. The two a cappella tracks of secular material are among the clearest and most beautiful of all the recordings, Schuyler says. The communities that produced them have dispersed to Casablanca, Paris, Montreal, and Israel, but the recordings speak of a musical heritage in Morocco long shared by both Muslims and Jews. Bowles followed these stately performances with extended examples of Moroccan classical music of Andalusian origins, combining Arabic song, Berber rhythms, kamenchah fiddles, ouds, and percussion. A nine-piece group performs the longer of these, El Hgaz El Mcharqi, which runs over a half hour. Whether you regard it as Moroccan folk or classical music, it sounds sophisticated and vibrant, but certainly out of another time.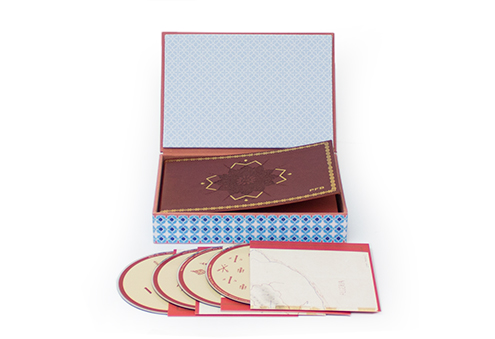 In 1972, the Library of Congress issued a double LP titled Music of Morocco, containing selections from the collection. This four-CD set contains the recordings included on that double LP in addition to a wealth of never-before-heard music from this rich collection. Includes performances byMaallem Ahmed, Rais Ahmed ben Bakrim, Moqaddem Mohammed ben Salem, Chikh Ayyad ou Haddou, Rais Mahamad ben Mohammed, Chikh Hamed bel Hadj Hamadi ben Allal, Maallem Ahmed Gacha, Chikha Fatoma bent Kaddour,Cheikha Haddouj bent Fatma Rohou, Mohammed bel Hassan El Ferqa dial Guedra (Bechara), Maalem Abdeslam Sarsi el Mahet, Sadiq ben Mohammed Laghzaoui Morsan Embarek ben Mohammed, Maalem Mohammed Rhiata, Si Mohammed Bel Hassan Soudani, Maallem Taieb ben Mbarek, Hazan Isaac Ouanounou, members of the Hevrat Gezekel, Hazan Semtob Knafo, Amram Castiel, Hevrat David Hamelekh,Maalem el Hocein, Abdelkrim Rais, and members of the Family of the Chorfa of Ouezzane, as well as recordings of unknown performers.