Zweistein's trippy Kraut psych experimental masterpiece from Philips Records 1970, arguably one of the most sought after Kraut titles, period! Remastered from the original tapes, absolutely essential! With roughly a half century between us, the revolutionary spirit of the 1960's is easily lost - watered downed, its energy and truths rubbed clean by the ubiquity of the pop machine. Our contemporary vision of the past rarely resemblances the true zeitgeist of the day. The 1960's was an era defined by the underground - by those who made a home there, by those who exited the mainstream, plumbing unknown depths, and by the radicalism which they embraced. Few musical contexts present an accurate lens into the decade's counter-cultural swell - the joining of pop with the avant-garde, equal to the one which emerged within Germany. Writhing, principled, and unflinchingly revolutionary, this scene pushed further sonically into experimental territory than almost any other. Few of its artifacts present this spirit as well as Trip Flip Out Meditation, the lone, astoundingly ambitious triple LP recorded by Zweistein in 1969 and released the following year. Among the most sought after and coveted artifacts in the sprawling canon of Krautrock / Kosmische, it's long awaited reissue now joins Wah Wah's stunning catalog of obscure treasures from the radical depths of time.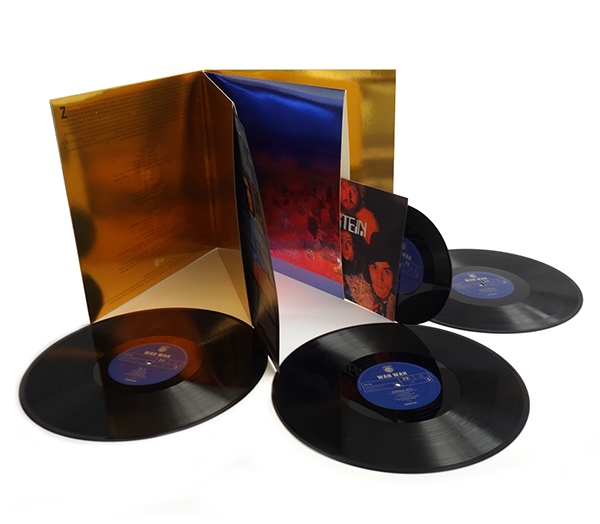 Zweistein was the brainchild of Suzanne Doucet, who was joined by her sister Diane during the recording process, with added studio effects by Peter Kramper. Doucet spent the first part of 60's as a pop star - gathering number of hits, and as a TV presenter. Filled with a radical spirit, a love of art and technology, and fueled by a heavy intake of psychedelic drugs, her successes proved unfulfilling by the end of the decade. Zweistein was born. The album, which stretches over three LPs, each with its own theme - Trip, Flip Out, and Meditation, is a writhing radical construction in sound - far closer to the revolutionary gestures of synthesis, electronic and electroacoustic practice emerging during that era, than what is commonly associated with Krautrock or Kosmische. Almost completely abstract, with passages of fleeting melody and drone - enveloping landscapes realized through sound, Trip Flip Out Meditation is pure art, creativity, and experimentation, filtered through the lens of LSD - the heights of the era and all the wonders it brought, with an unmistakable, overt attack on the pop sensibility of its day. An artist diving underground, rearing their head into the mainstream with a thrust of what was found.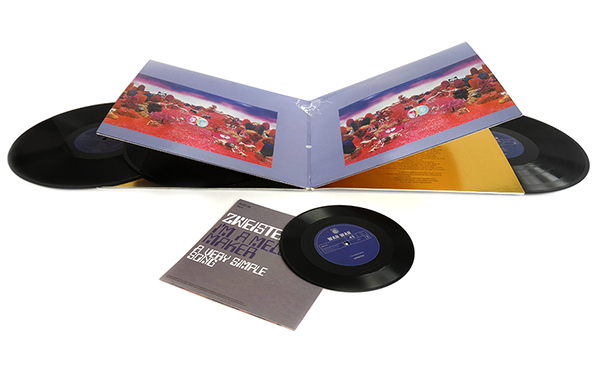 One of the great artifacts of the 1960's, and of Krautrock, which few ever heard. Originally pressings of Trip Flip Out Meditation, Zweistein's lone masterpiece, are as rare as they come, making this reissue long overdue - a grateful offering for a new generation of ears. Suzanne Doucet went on to become one of the most noted voices in the European moment of New Age. She was recently featured on Light In The Attic's survey (The Microcosm) Visionary Music Of Continental Europe, 1970-1986, but Trip Flip Out Meditation is where it all truly began. Grab a piece of history before its gone again for good. As essential as they come. We can't thank Wah Wah enough for placing this beauty back into our hands.
.
"A pack of drug and art addled young Germans run amok in a recording studio on a major label's dime Even better, a pair of sisters, one of them a popular mainstream singing star, travel around Europe making weird tapes on a portable tape recorder and then lavishly package the treated results as a triple LP set in an elaborate and expensive silver and gold foil sleeve circa 1970 in Germany? I'm so there!" Dangerous Minds