Yogurt is the second release of the collective Blutwurst. Produced by Tom Relleen and Valentina Magaletti (Tomaga) the LP takes its title from the project Yogurt, started in 2013 and focused on the electro-acoustic exploration of unisons and drones. From its earliest stages the influence of new American music was essential to define the sonic identity of the collective: the music of La Monte Young and Alvin Lucier, as well as Europeans Giacinto Scelsi and Eliane Radigue, has represented and represents the leading aesthetic reference for the ensemble.
Yogurt is composed of three tracks. The entire album was conceived as a soundscape of an imaginative journey. The titles are linked to this suggestion: Lhotse (side A), Annapurna and Langtang (B side). Lhotse occupies the entire side A of the LP, and is the most articulate piece of the album. It is a meditative work composed in just intonation, structured as a continuous and shimmering flow. It opens with the chimes of the gong, followed by sine waves drones, and progressively tonally enriched by the entry of other sound layers. Annapurna is focused on finding a balance between the "pure" sounds of analog synthesizer and acoustic sounds of other instruments. Starting with a simple harmonic pattern repeated in loop, it builds a structure that gradually widens the spectrum through a process of accumulation, up to a mimesis between acoustic and electronic sound.
Langtang is a sort of distorted ghost-track, a distant recall of sounds and atmospheres already heard in the other tracks, transfigured and exasperated by the low quality of the magnetic tape on which the sound is recorded. As the previous album (Tenebrae, released by Tempo Reale Collection in May 2016), this album was recorded during the ensemble residency at Tempo Reale, the music research center founded by Luciano Berio in Florence in 1987.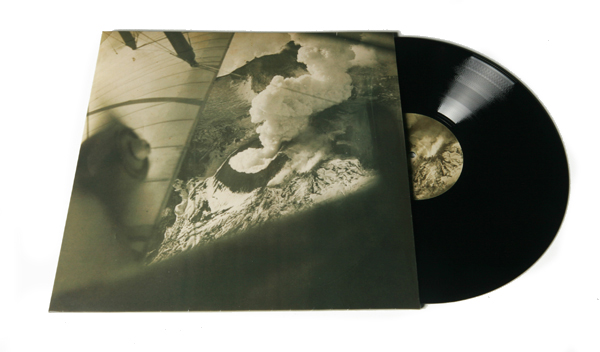 Cristina Abati: viola; Marco Baldini: trumpet; Maurizio Costantini: double bass; Daniela Fantechi: accordion & gong; Luca Giorgi: sine waves, analog synthesizer, no-input mixer & tape recorders; Michele Lanzini: cello; Edoardo Ricci: bass clarinet; Luisa Santacesaria: harmonium & singing bowls.
Track 1. composed by Marco Baldini and Daniela Fantechi; Track 2. composed by Daniela Fantechi and Luca Giorgi arranged by Marco Baldini and Luisa Santacesaria; Track 3. composed by Marco Baldini, Daniela Fantechi, Luca Giorgi and Luisa Santacesaria.
Graphic design: Francesca Canzi.
Recording and mixing: Damiano Meacci (Tempo Reale, Firenze).
Mastering: Lawrie Dunster (Curved, London, UK).
This LP is released by Negative Days (UK).