Since their first release in 2013, the Amsterdam based imprint, Music From Memory, has rapidly emerged as force in the musical landscape, dissolving long standing conceptions of genre and history, with a startlingly catalog of reissues, compilations, and archival works. Their latest LP,  Early Tape Works (1986 - 1993) Vol. 1, by Kuniyuki Takahashi, is one of their most exciting to date - redefining what we know about its creator, while challenging the accessible presumptions about the landscape in which he sits. As a body of work, Music From Memory's distinction draws on its erosion of strongly enforced divisions between the world of popular music and those of a more adventurous, experimental nature. While the musics of the late 1960's and the early 70's have benefited from a long standing historical acknowledgment of the blurring of these boundaries, the 1980's - the decade which most often falls under the imprint's gaze, has been less lucky, with these connections often remaining obscure and largely unacknowledged - one thing or the other. Drawing its material from wide reaching contexts from across the globe, Music From Memory tells a different tale - a world of ambitious music, filled with experiment and subversion, infiltrating the world of pop.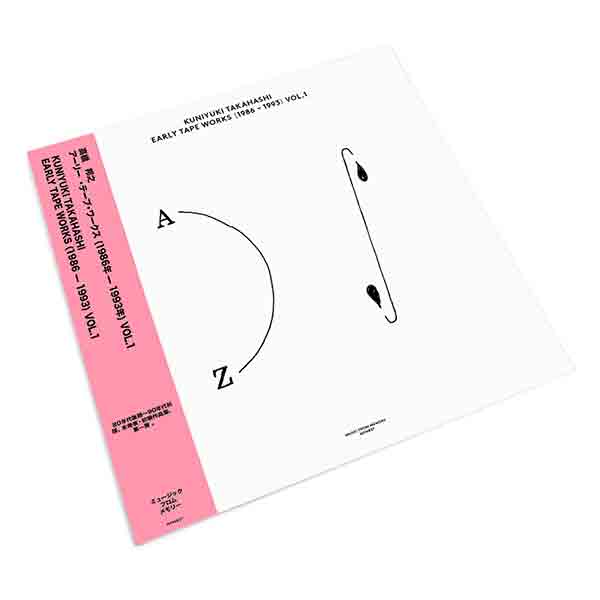 Kuniyuki Takahashi, the label's latest subject, came to note within the Japanese musical landscape during the late 80's and early 90's as half of the electro project DPR, before becoming a widely celebrated solo artist in the worlds of future jazz, techno, and house. Early Tape Works (1986 - 1993) Vol. 1, the first of a two volume retrospective of the producer's earliest recordings, gathered from a series of rare, tiny run tape releases, examines one of the most fascinating periods in his output - a foundation for, but very unlike, most of what followed. Made in the period between 1986 and 1993, the recordings featured across both sides of the LP - wild, wonderful, and experimental, draw their inspiration from incongruous origins. In 1986, Takahashi encounter the subcultures and freedoms of Japan's nightclubs. What he saw and heard inspired him to approach new and emerging technologies, and set up a home studio to pursue experiments in electronic sound. Armed with a series of inexpensive synths and drum machines, he sought to develop a musical language derived specifically from that technology, coupled with a desire to create what he refers to as a 'new Oriental sound'. The results is as beautiful as it is creatively engaging, inverting standing presumptions about how experimental music might come to be, or even what it is.

The two sides of Early Tape Works (1986 - 1993) Vol. 1 represent distinct polarities of the same world, the first being sonic gestures which fall somewhere between the abstractions of the avant-garde, combined with ambiences which flirt with the outer reaches of the New Age, while the second begins to dance around the territories of electro, within which Takahashi first became recognised in DPR, forming a grinding, dystopian image of Pop. Together, as a cohesive body, they not only highlight the evolution of Kuniyuki's now sprawling and diverse body of work, but equally Japanese electronic music as a whole.

Highly recommended. Moments after its release was announced, Early Tape Works (1986 - 1993) Vol. 1 gathered excitement and praise from fans and critics alike. Sure to be one of 2018's most noted electronic releases, and it isn't going to sit around for long. Grab it before it goes.