Lost & Found Volume V: The Jazz Library Records
Label: Omicron
Format: 4 x LP box
Genre: Library/Soundtracks
Out of stock
Lucky restock, few copies in. ** Edition of 80. Dead stock of some ultrarare original editions of four jazz/easy listening Piero Umiliani albums. Nearly impossible to find at reasonable prices, with this boxset you can get them all in a special and beautiful hand-screened box made especially for this occasion.** After the four previous sold-out volumes, we are glad to announce the "Piero Umiliani - Lost & Found Volume V: The Jazz Library Records". Some gorgeous Jazzy tunes from the mighty Piero Umiliani, plenty of trumpet and tenor lines throughout the four albums with a number of cuts with those cool Fender Rhodes tricks that Umiliani does so well. The overall feel is very much in an late 60s groovy jazz, but plenty of space for improvisation and warm jazzy feel
A limited boxset (80 numbered copies in a silk-screened sleeve) of four Maestro's albums: "Charlottiana" 1968, "Pianofender Blues" 1975, "Temi descrittivi per piccolo complesso" 1976 and "Il pianino del cinema muto" 1979.

These rare albums are not reissues but originals from the 60's and the 70's, originally lost and now found in mint conditions. Enjoy!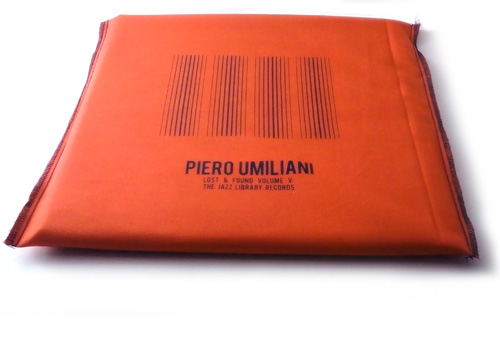 Piero Umilani

The italian composer Piero Umiliani, like many of his Italian colleagues at that time he composed the scores for many explotation films in the 1960s and 1970s, he covered genres such as Spaghetti Western, Europsy, Giallo, soft sex films and documentaries. Although not as widely regarded as, for example, Ennio Morricone or Riz Ortolani, he helped form the style of the typical European 1960s and 1970s jazz influenced film soundtrack, that later experienced a revival in films such as Kill Bill, and "Crepuscolo Sul Mare" in Ocean's Twelwe.