Few current noise artists have discovered the sonic qualities of scrap metal to the extent that Hal Hutchinson had made with his ''Factory of Metal Sound'' aesthetic. Hutchinson employs a unique approach to collecting and layering his recordings of sheet metal, pipes, metal barrels, chains, and other metallic objects being shattered and pulled and crushed. A cacophony of metal scraping clatter is transformed into something far more complex.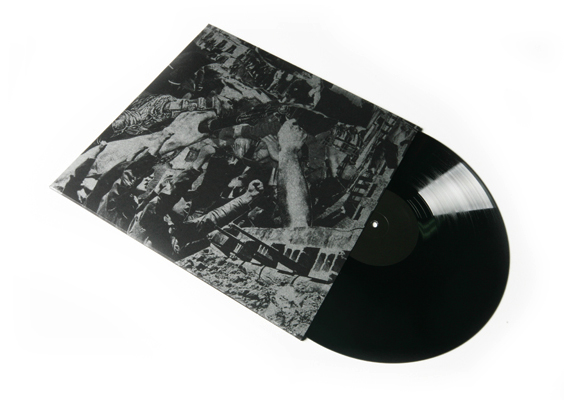 The new full length Mangraft LP, recorded during two different session, delivers four tracks of immense noisescapes and blast of orchestrated machine shop annihilator. The oppressive scrap metal noise, sound dense and detailed, with repetitive scraping tones almost seems to take on an eerie accidental melodic quality. Layers of screeching, colliding, abrading and hammering junk metals, all rich in detail and coalescing into a colossus of acoustic sound over the two vinyl sides.
The record has been pressed on 140 gr black vinyl with black label and black inner sleeve and comes in a deluxe silver silkscreen on black cardboard sleeve with artwork collage by  Kristian Olsson, limited to 99 hand numbered copies w/insert.