Absolutely essential release of one of the most prominent personalities in the music world. Michael Adamis was recognised as a pioneering composer who created a contemporary musical genre upon the Greek tradition. He has managed to create an original electroacoustic soundscape, leaving a clear aesthetic mark among contemporary and Byzantine music. These works offer a remarkable example of his pioneering and diverse creative course, revealing a search for new means of expression. Tape, voice, distortion, concrete and electronic sounds, use of early synths. For the first time a Super Deluxe Double CD & Booklet edition is released with a selection of previously unreleased electroacoustic works from the 1964-1977 period.
His education includes a degree in theology (Athens), completed with a musical degree in Western and Byzantine music, Composition, electroacoustic music and Byzantine musical palaeography (Boston). He has always promoted Byzantine music but at the same time he also established the first electronic music studio in Athens in 1965. He is also known for his choir music. He besides transcribed one of the oldest Byzantine chants as well. Of course, one would expect that the ideas learned from Byzantine choral music or singing will meet quickly the electroacoustic and tape music experimentation, but because of their differences they did not meet at first, then started to interact with one another, only after finding a further abstraction of the ancient music both worlds really start to melt, which I think is especially rewarding or remarkable for how this is worked out in the vocal or choral parts. This whole wide field of interests very much is explored in the electroacoustic music field for its new sonic qualities, while here melodic tonality is left behind. Its worlds are bubbling, moving fast, voices come up, break up and then harmonise magically back together. The electroacoustic music is not used as a fully separated world, but more as an explorative field of expansion. Tape music for Michael Adamis is used as a concrete world, without always directing it further than that, when taken out separately, using it more as an element of theatrical expression later on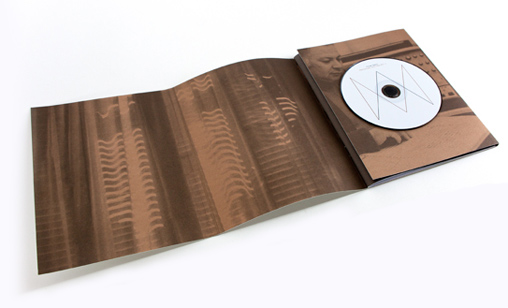 'Minyrismos' (1966) for tape, 'Glaros II' (1977-2006) for flute and tape, 'Piece one' (1964) for tape, 'Piece two' (1964) for tape, 'Lament' (1970) for two psaltes, two isokrates, percussion and tape, 'Kratema' (1971) for psaltis, oboe, tuba and electroacoustic. 'Proschemata' (1964) for tape, 'Endon' (2001) for alto saxophone and electroacoustic, 'Paegma' (1976) for tape, 'Iphigenia in Aulis' (1970) for tape, 'Kraterna' (2001) for psaltis, oboe, tuba and electroacoustic.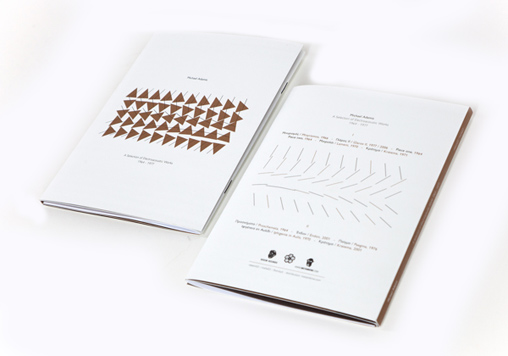 Cat. number: rekem03Â /Â mafia02
Year: 2013
Notes:
In DIN-A5 8-panel packaging in plastic outer sleeve, including 24 page booklet with liner notes, recording notes, photographs & bios of composer & performers, written in both Greek & English.