Other eyes look at us - the literal translation of "Altri Occhi Ci Guardano", the new record by Squadra Omega - applies in many ways to its sound and aesthetic. The Italian collective takes on the form of a three-piece for the time being, resulting in a double album paving the road from inspiration to innovation.

Embarking on the trip that is this record means to enter a white room whose walls have a distinct grounding that evokes the ghosts of like-minded sonic adventurers. You can feel the influence of library music just as well as there are subtle nods to the greats of Italian film music - Morricone, Frizzi and so on. Nevertheless, the fresh white that rests on top of said grounding shines brighter - Squadra Omega prove yet again to have the lucky hand and right mindset to not let the music become a mere regurgitating of influences. The songs has the free spirit that needs to be deeply felt in order to move the listener, especially in these times where music is infinitely accessible. The trio defies any strict categorization by constantly shaking up their sound with a plethora of instruments and rhythms - nothing is purely tribute, everything is a necessity.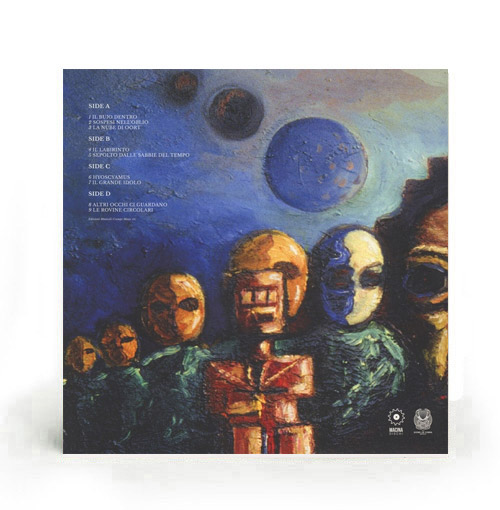 "Altri Occhi Ci Guardano" is an exercise in shifting perspective. Motifs steadily blend in with close relatives, expanding the scope of the music to a sphere that is tangible for everyone open to genuine musical exploration in what you could call the afterglow of rock and roll. Squadra Omega make a bold statement on what free thinking at the crossroads of rock'n'roll, jazz and psychedelia can sound and should feel like. Make sure to let the eyes take a look on you.